MysteryVibe Crescendo Bluetooth customizable vibrator review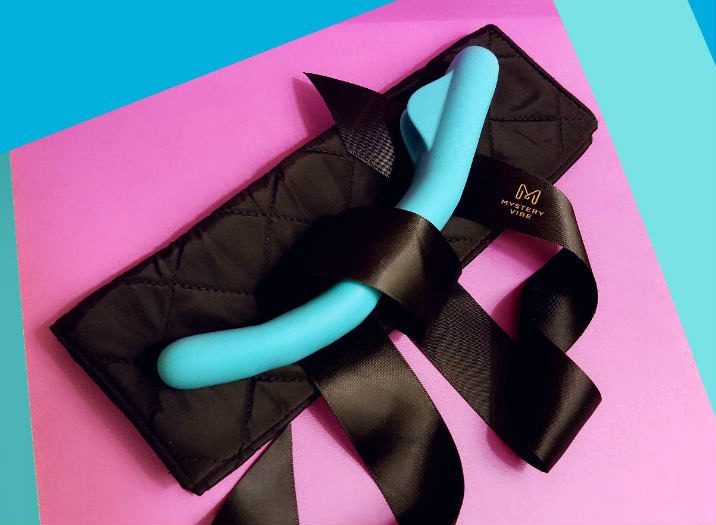 Reviewing this vibrator brings me all the remorse of hooking up with an ex, and more.
In 2016, I fell for all the MysteryVibe Crescendo's dreamy promises. Bending into any shape I wanted it to. 6 totally customizable motors to please any and all of my erogenous zones. Swanky AF packaging that goes above and beyond.
I gave it a chance. Left disappointed, I trash talked about it to my friends in real life. I literally trashed it. And sometimes, I'd feel a ping of FOMO when seeing other reviewers' pictures of it, but for the most part, I forgot about it.
That was until MysteryVibe boasted a newer version with stronger, quieter motors.
A second chance for the MysteryVibe Crescendo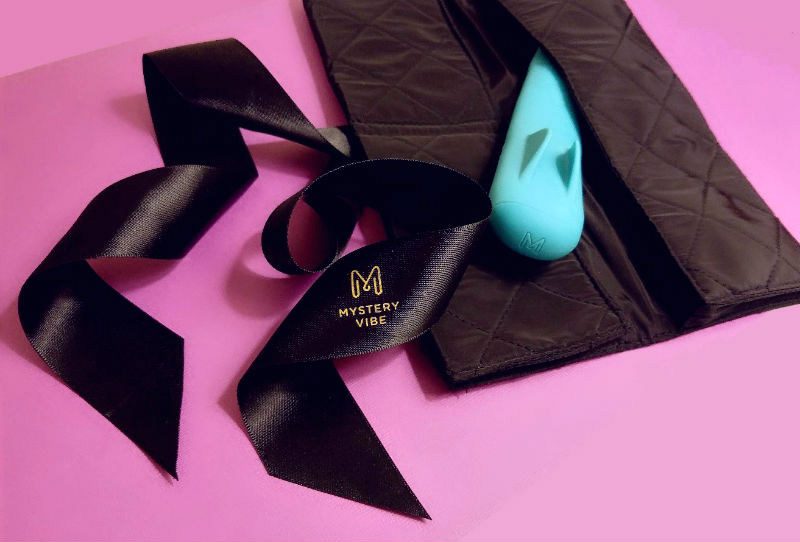 I saw recent rave reviews that made me wonder whether we even tried the same damn sex toy. Maybe 2018 Crescendo was genuinely that much different from 2016 Crescendo. Maybe I'd have some closure.
I did get closure— in the form of, "Ahh, I remember now. Thaaaat's why I got rid of this piece of shit." The Crescendo has hardly changed a fucking bit. It's just as dissatisfying and costly and its marketing as haughty as ever.
Ugh, the vibrations…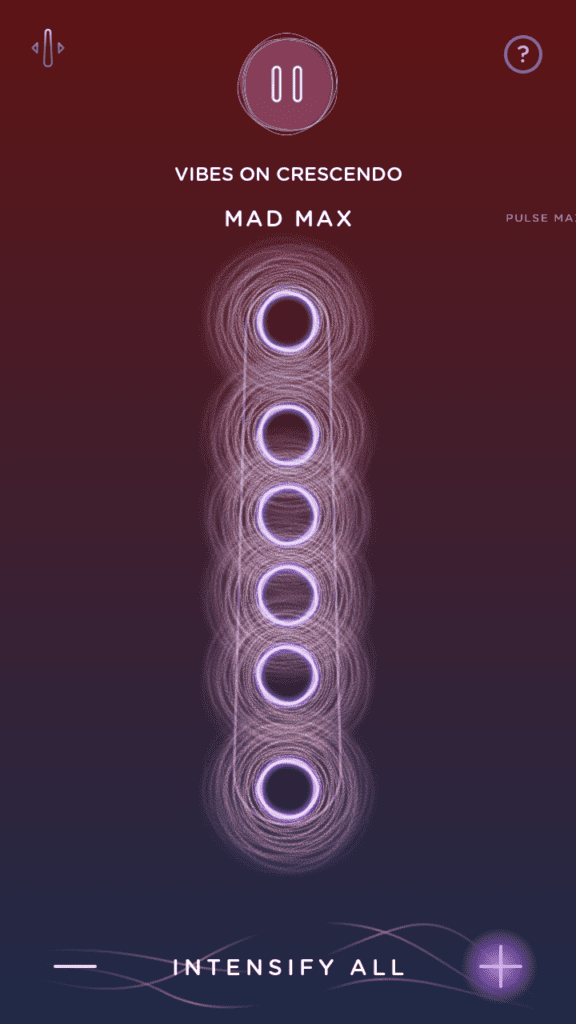 Yes, the MysteryVibe Crescendo does have 6 motors in it that you can customize… and they all suck. The 16 speeds range from "Is this thing on?" to "This swarm of wasps resents me as much as I resent them."
If I didn't have any experience with my cunt's reaction to stimulation, I'd seriously question whether the paltry contractions I got from using the highest speed on my clitoris were even an orgasm. I'd get more satisfaction from feeling a tingle in my nose and suddenly having the urge to sneeze vanish.
And if that's the best that the highest steady speed can do, the smartphone app-controlled patterns have no hope. Which, you know, is a huge chunk of the innovation that users pay $180 for.
"The first" unisex sex toy?
"Crescendo is the world's first truly unisex and universal vibrator," MysteryVibe's website says. ?????? What exactly makes a vibrator "truly" unisex????? You can use a Magic Wand for broad stimulation on a penis, can't you? Or get a stroker attachment for it. Even a bullet vibrator can be a sex toy for penises if you stick it under the foreskin or against the frenulum.
Oh, you meant an adjustable, insertable vibrator that can also bend around the penis. Gotcha.
In that case, the Je Joue G-Kii has been around since 2010 and costs $60 less than the MysteryVibe Crescendo, as of the day I posted this review.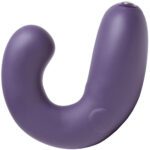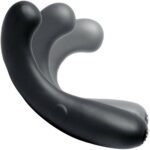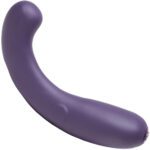 Je Joue's vibrations are moderately powerful. (Meaning they're way more pwerful than the Crescendo's. You really only can go up from there.) They start with a rich, low purr and are my favorite for holding against my cheek during blow jobs.
In all fairness, the G-Kii adjusts at one position into varying U-curves, and it "only" has two motors. But for those looking for an alternative to the Crescendo's gimmicks, the G-kii is versatile enough to be used on the underside of a penis, inside a vagina, or as a dual stimulator. Moreover, the G-Kii's vibrations are better, and its build is much sturdier.
You deserve better than the MysteryVibe Crescendo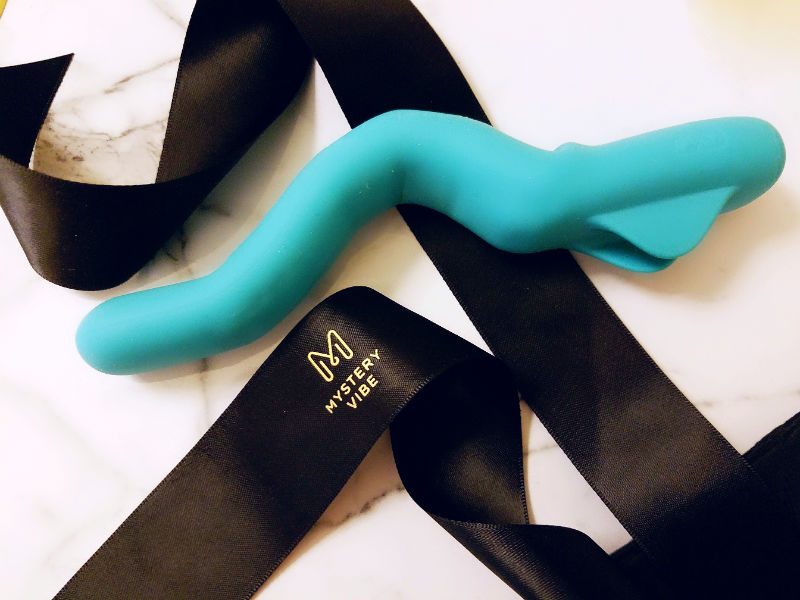 To the Crescendo's credit, its bendable joints do allow it to stimulate my G-spot, A-spot, and posterior fornix. Sometimes. If the handle doesn't bend under pressure from thrusting hard.
In contrast, the G-Kii has joints that would actually click into place, while also providing way better vibration. And, if I really want to hit two internal zones at the same time, the Dodil's posable core would also hold up to firm stimulation. It doesn't vibrate, but it's a comparably customizable dildo that costs $120 less.
Because let's face it: the Crescendo might as well just not vibrate at all. If MysteryVibe released a more affordable, non-vibrating version as a dildo, I'd be really into that. For now, for the same price as a Crescendo, you could get a G-Kii and a Dodil, and have way more fun with them.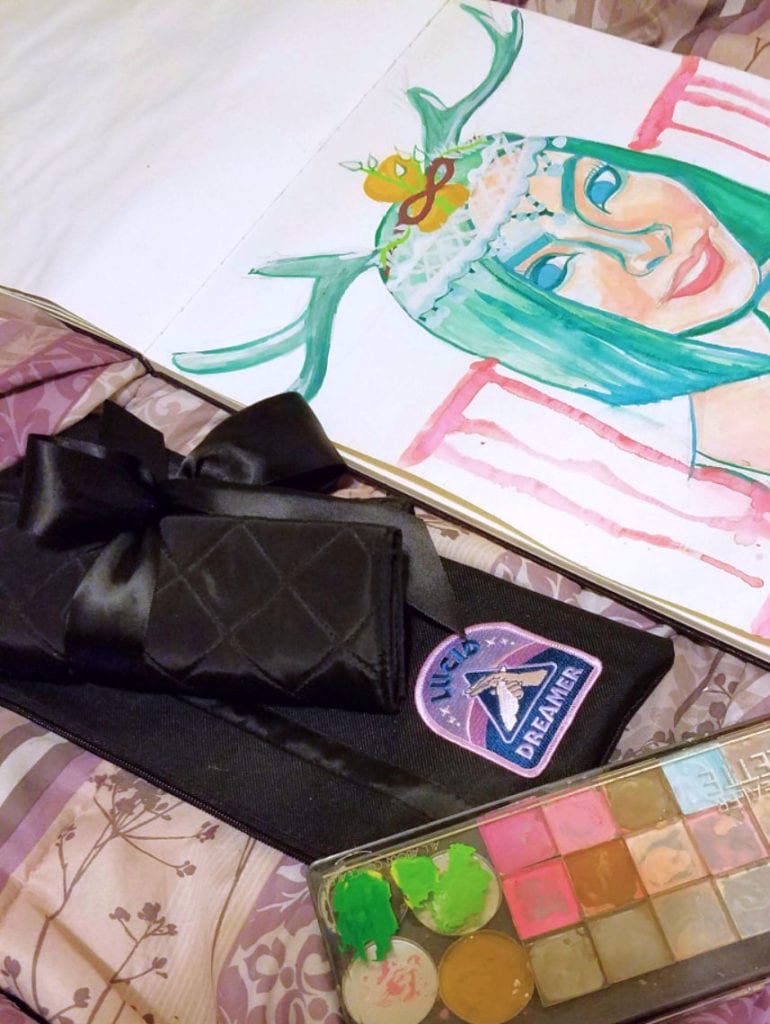 The Crescendo's customizable patterns had potential. I respect the hustle of the people who made the programming possible. But ultimately, if the motors suck and it costs $180, no amount of novelty is going to save it. I'd rather have fewer motors and minimal packaging, in exchange for better motors and a lower price.
Until there's actually a substantial hardware update, I'm over the smoke and mirrors. The sexy packaging can store my paintbrushes, but it can't get me off. I expect luxury vibrators to have actually good vibrations that can— that's kind of the point, isn't it?
Disclosure
Hey hey! SheVibe was thinking of stocking this product, so I volunteered to give my opinion on whether they should or not. They sent the MysteryVibe Crescendo to me in exchange for my honest and freely-given review.