Review: Arcwave Ion Penis Stroker with Pressure Wave Motor
This penis masturbator comes with a whole-ass charging station that fits right in with my boyfriend's VR equipment and computer setup. His words of choice for the Arcwave Ion's case were "fleek" and "minimalist style [common] for electronics."
The quality went far beyond first impressions.
On a pleasure intensity scale of 1–10 — 1 is his hand alone, and 10 is actually having sex with me — my boyfriend would give the Arcwave Ion a 7.  It's a huuuuge upgrade from conventional stroking or vibrating against his penis; you get the best of both worlds.
I wouldn't expect anything less from the luxury parent company behind We-Vibe and Womanizer.
What is the Arcwave ion?
Arcwave is Womanizer's penis-oriented sibliing; the Ion adds to a super soft silicone stroker the Pleasure Air pulse technology™ that Womanizer innovated. While the textured sleeve simulates intercourse, the rumbly motor blows air on the head and frenulum through a tiny "mouth," about the size of a pistachio.
The air pulses don't encompass the entire penis; the Arcwave Ion's forté is strategic aiming, making it quite different from other strokers and masturbators available on the market.
---
---
Arcwave Ion penis masturbator air pulse quality and sensation
I've spoiled my boyfriend with a huge range of sex toys, like the:
And those other toys were fun for him, but they didn't compare to the Arcwave Ion for him.
"Would you say it's rumbly?" I asked him.
He said, "Oh, yes," in a heartbeat.
The "mouth" lightly suctions to the tip of his penis, and his favorite part is when it blows against his urethra. While the stroker is only 4″ long and not enough to encompass his entire penis, it focuses power where it matters more for him.
He also says the scaling among the intensities is fantastic — the 8 settings give you a wide range from a light flutter to a full vrooooommmm. Since bodies can become accustomed to vibration and air pulses during long sessions, it helps to start with just stroking before slowly ramping up. The speeds and three-button control panel make adding variety a breeze.
Another Arcwave Ion feature we're marveling at
Due to my boyfriend's SSRI, his masturbation sessions tend to be long, but the Arcwave Ion is still going and going on a single charge. On paper, 120 minutes of charging gives you 70 minutes of full-power play. In practice, the Arcwave Ion is plenty intense; we don't usually turn it all the way up.
---
Arcwave Ion stroker silicone, shape, and size
And the stroker portion? It's body-safe silicone but actually still suuuper soft!
I've felt a lot of squishy silicone, but the Arcwave Ion probably has the softest I've ever felt — way more pliable than I was expecting. The Fun Factory Manta and Hot Octopuss Duo, for example, are firmer for the sake of transmitting vibration. They also don't go all the way around. That's not (entirely) the case with the Arcwave Ion.
There's a hard plastic shell around the part with the motor, but the actual stroking portion goes a full 360°. At rest, it's 1.3″ wide and can comfortably accommodate a 2″ diameter penis. I can grip it tighter or stretch it to envelop my fist.
The only downside is that, while the Manta can potentially be used on any penis size, the Arcwave Ion's design isn't for anyone with under 4″ of length.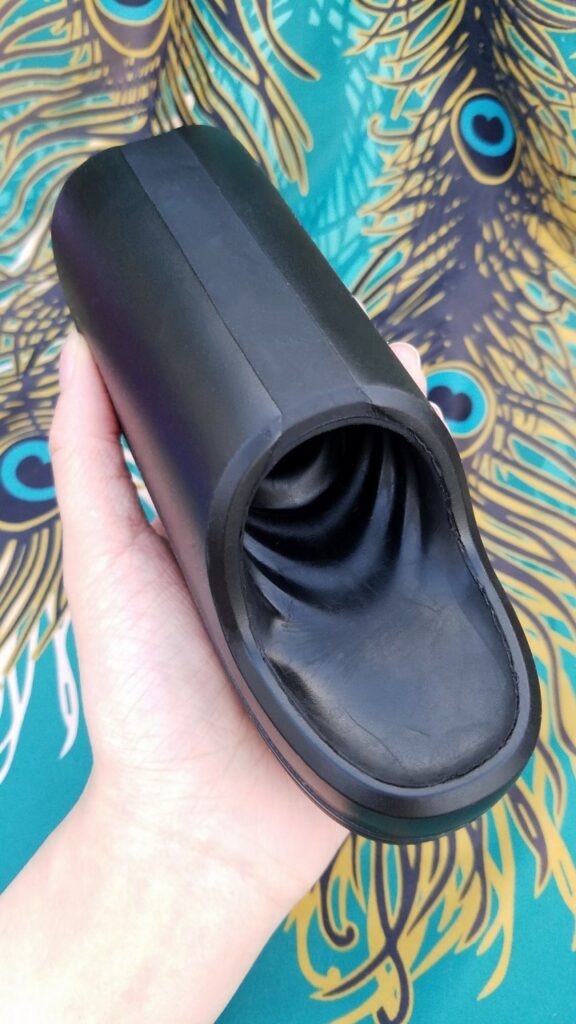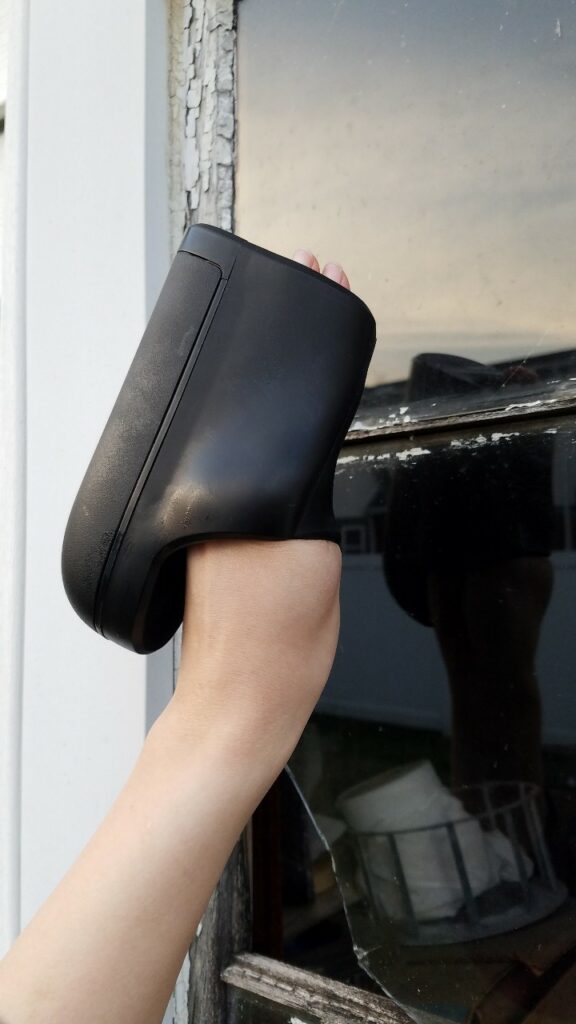 Inside the Arcwave Ion are small ripples with a glossy finish. Add a few drops of water-based lube — a sample of pjur is included — to take away some of the stickiness inherent to soft toys. Don't use silicone lube with squishy solid silicone!
Masturbators made of porous materials like TPE and TPR tend to be squishier, but you sacrifice long-term quality for short-term sensation. They tend to grow microbes in the material over time. The Arcwave Ion, in contrast, is way more hygienic; the pores in silicone aren't big enough to house germs.
---
Arcwave Ion storage case and Smart Silence™ technology
Back to the sexy charging station that I was talking about. The Arcwave Ion's storage case is discreet, fits tightly around the product, easily manageable, and conveniently charges the toy via micro-USB. Again, though, charging hasn't been necessary, even after three weeks of owning the Arcwave Ion. Its battery life is ridiculous, in the best way possible.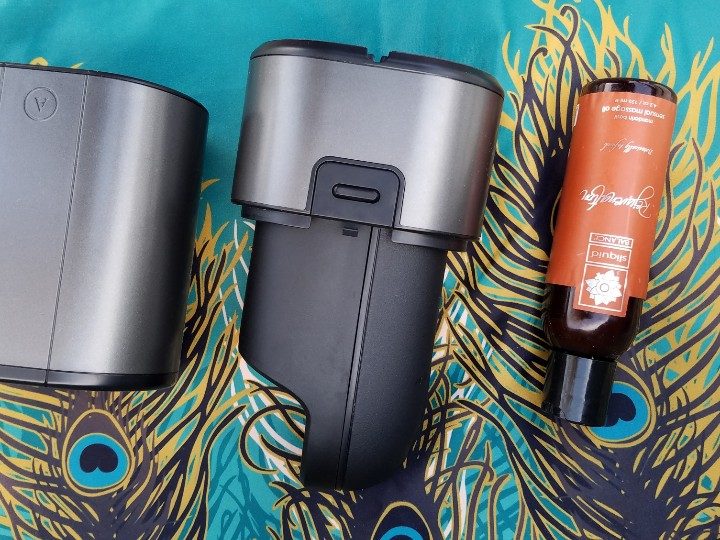 Adding to the Arcwave Ion's discretion is its Smart Silence™ technology, also found in the Womanizer Premium and We-Vibe Wand. These toys sense when something's in contact with the stimulator. When you pull away, it stops pulsing. And thank goodness, because the Arcwave Ion tends to be on the loud side if its air pulse port isn't smothered.
It does make sessions substantially quieter, but there is a slight delay where it's still loud before it reacts to the lack of contact. You can mitigate the sound by:
Doing smaller strokes so you don't pull away from the port for too long.
Smothering it with thick blankets
Playing white noise in the background.
The Smart Silence is super useful during actual stroking, even if it's not perfect. While the Arcwave Ion isn't the absolute most discreet toy, it's super intense, and the power-to-noise ratio is reasonable for everything you get.
---
Further recommendations
Deciding whether the Arcwave Ion is right for you
The Arcwave Ion is deliciously engineered but expensive. I highly recommend that people with penises try a cheaper air pulse toy on their frenulum first, combining it with a hand or cheap sleeve stroking. That way, you can check to see if your penis even enjoys pressure waves, and if so, where relative to the glans.
Some people with penises prefer air pulses (and vibration, for that matter) on the head, while others enjoy it a little further down. Get to know your body a little better before dropping $199 on a luxury toy. Then add stroking to the experience with the Arcwave Ion.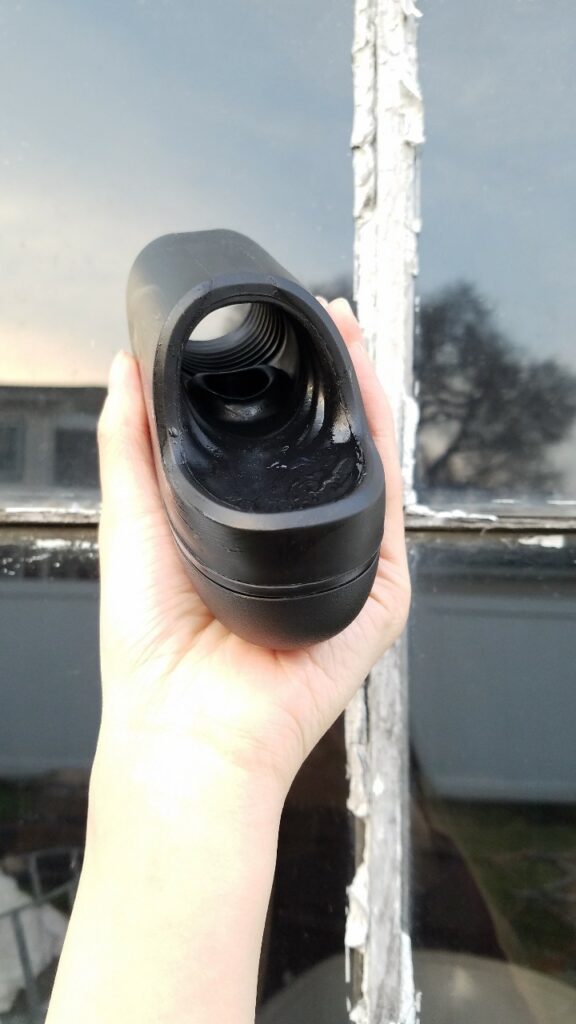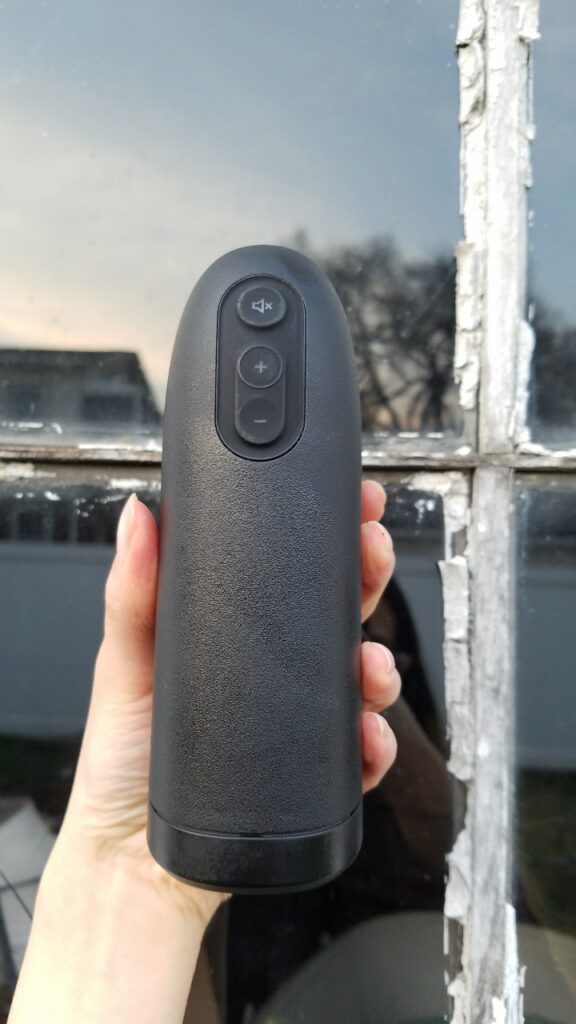 Yes, despite the gendered marketing, you totally can use clitoral air pulse toys and wand massagers on a penis. Remember that a penis's erectile tissue is like a big external clitoris — the glans is homologous to the outer clitoris, while the shaft is like the clitoris's internal legs and bulbs. There's nothing inherently feminine about using tools to enhance the stroking sensation.
Some air pulse toys without blatantly girly color schemes include the ROMP Switch1 and Satisfyer Pro 1 Vibration. Yes, there are newer Satisfyer models, but I'm not enthused about their buzzier motors…
---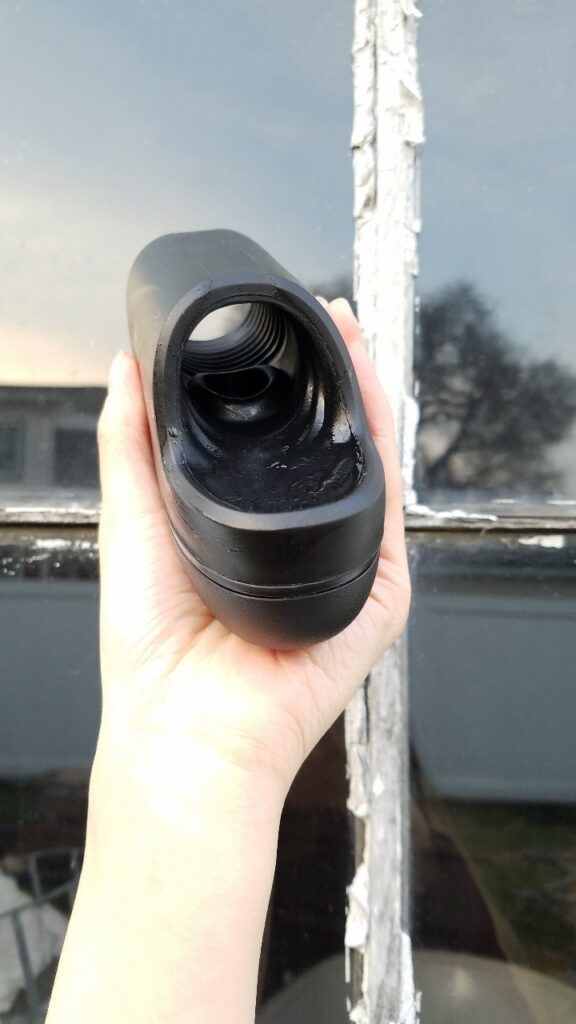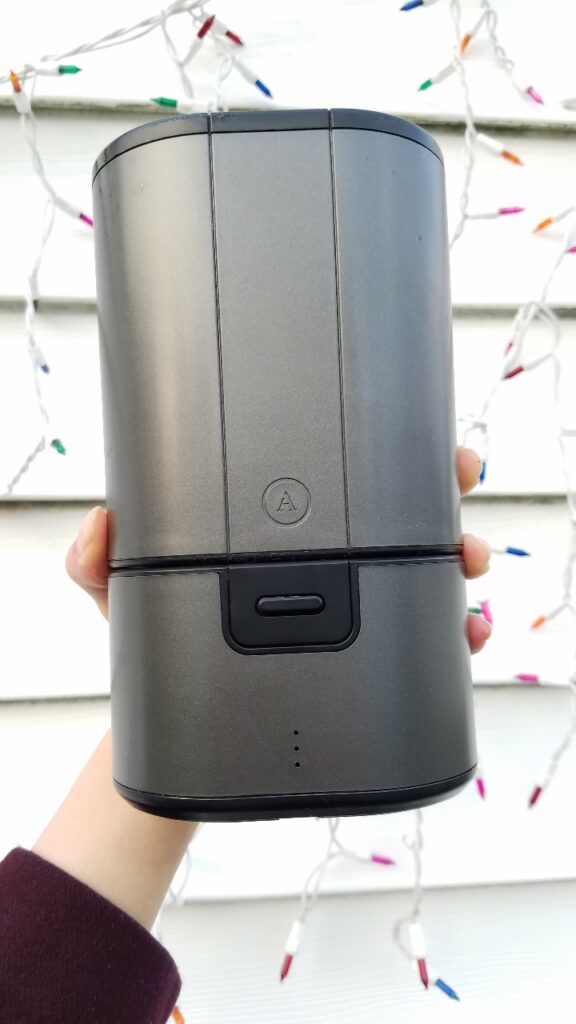 ---
My verdict on the Arcwave Ion
If, after trying other pressure wave toys, you decide that you like the air pulses on your penis  — and want an easier time getting stroking and focused blowing — get the Arcwave Ion. It's a well-made product that will last years and years, but its relatively pinpoint nature is not for everyone.
I can't promise you "the closest thing to female orgasms" with this penis toy, but I can say that it's like sampling the sensations of a hand, a vagina, and a tiny vibrating mouth in one stroke. I can say that the Arcwave Ion's motor does much of the work for you, taking you from 0 to 60 in a flash. It was a much-needed addition to the world of luxury penis masturbators.
Take 10% off at these shops with code SUPERSMASHCACHE or SUPERSMASH10, respectively.
---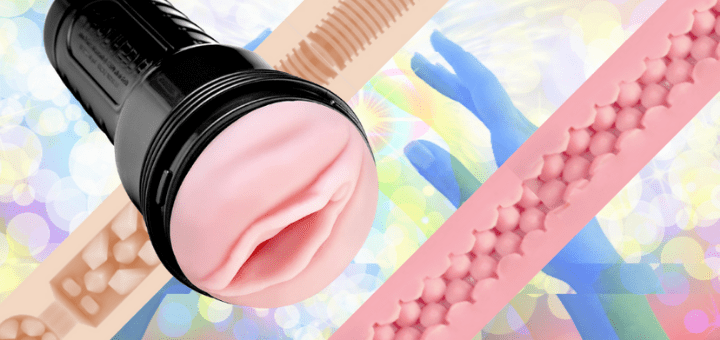 Footnotes