Hot Octopuss Pulse Duo Lux review: penis vibrator for couples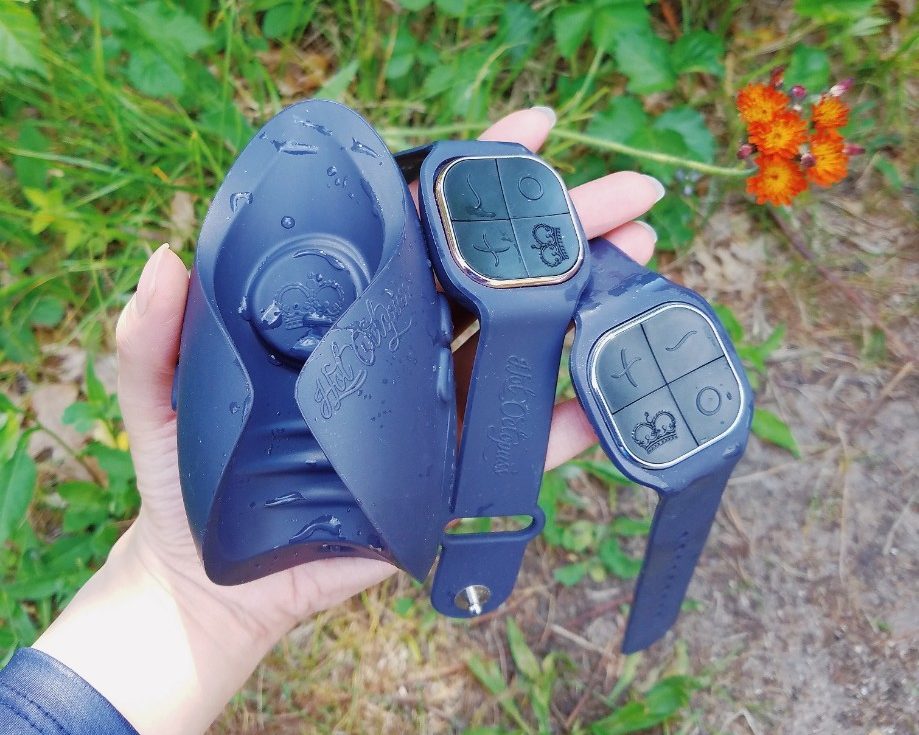 Hot Octopuss knows their rumbly motors from powerful bullets to oscillating guybrators penis masturbators.
Perhaps their fanciest creation is the Pulse Duo Lux, a couples' vibrator that claims to do it all.
I'm in the "any toy can be a couples' toy" camp, but what makes the Hot Octopuss Pulse Duo unique is — you guessed it — its double-motor system.
---
In this Hot Octopuss Pulse Duo Lux review . . .
---
Two independently controlled vibrator motors for partner play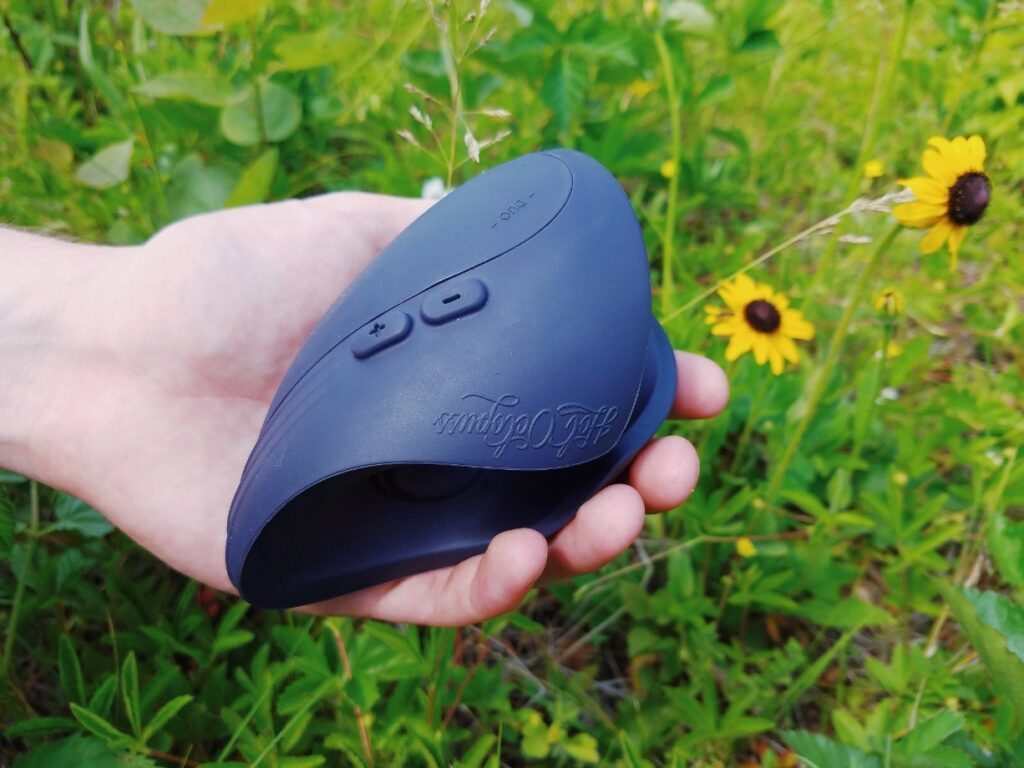 As with the Hot Octopuss Pulse Solo Essential, there's a pulsing plate on the inside for thuddy oscillations. The Duo version, though, also emits conventional vibrations on the outside shell.
For opposite-sex couples, one partner can use the Pulse Duo as a stroker, while the other simultaneously grinds their vulva on its external ridges. If the latter is on top, they can shift their weight on to the vibe for more clitoral pressure.
What's more, the Duo Lux kit includes two wrist-wearable remotes for independent control of the motors. (In contrast, the Duo not-Lux version has just one remote for the outside.)
Adjusting vibrator speed or function is a breeze. Want to take a break and stroke your partner's cock with both hands? No problem. The Duo Lux remote control is still with you and easy-to-access.
Hot Octopuss Pulse Duo Lux settings
On the
Hot Octopuss Pulse Duo Lux
, there are eight intensities to combine with six rhythms. If sticking to the steady settings is your thing, there's still plenty to work with — including a "turbo" button that rockets you to the highest speed.
That's 4,450 RPM on either of the Duo Lux vibes, whereas the Pulse Solo Essential and Pulse Duo peak at 3950 RPM. Either way, the combination of low pitch and amplitude is delightfully rumbly, but you'll want the Lux for maximum pulse power.
Hot Octopuss Pulse Duo Lux buttons & controls
Start by holding down the button on the vibe with just a single dot. From there, you can use the remote or buttons on the toy for the penis Pulse Plate™ motor. For adjusting the external vibrator, you'll need the remote.
The four buttons are as follows:
Circle – long press to turn on/off or short press to cycle through the patterns.
Plus – increase speed and intensity
Minus (on the Pulse) or wavy line (on the remotes) – decrease speed and intensity
Lightning (on the Pulse) or crown logo (on the remotes) – TURBO MODE!
Since the Pulse Duo Lux's remote control buttons have raised/textured labels, you don't even need to see them to identify which is which.
More about the wrist holsters and remotes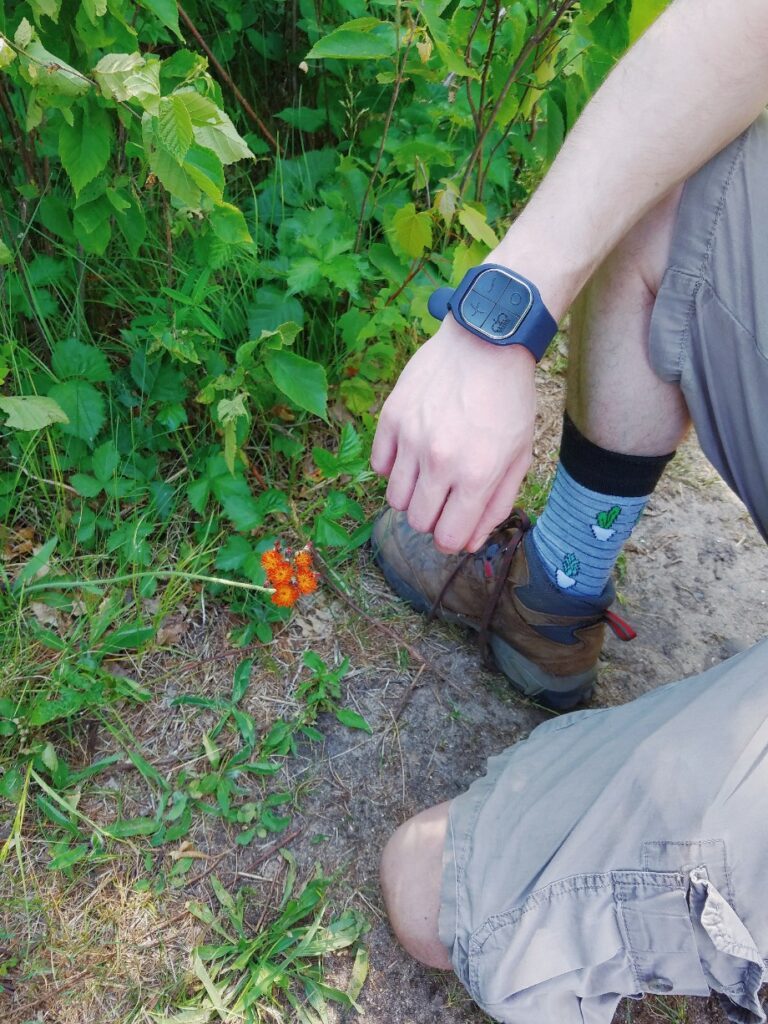 I also appreciate the range of sizes for adjusting the wrist strap: 7.5″ to 10.5″ circumference. Keep that in mind if you're worried that your wrists may be too big. Mine are SUPER bony, and I had no problem finding the right fit.
The Hot Octopuss Pulse Lux wrist holsters are made of silicone, while the removable remotes are hard plastic. You can take them out to replace the battery.
While the vibrator itself uses a magnetic USB charger, the remotes take CR2032 button-style batteries. If you don't have any on hand (and let's be real: you probably don't), then no worries. Batteries are included in the Pulse Duo Lux set.
As well, keep in mind that the vibe is submersible, while the remotes are splashproof only. Do not submerge them.
How does the Hot Octopuss Pulse Duo Lux feel in use for him?
The partner with a penis can use the Hot Octopuss Pulse Duo by stroking — or as a stationary vibe with the Pulse Plate™ against the glans or frenulum. That hit the spot for my previous boyfriend, who would come by grinding his head against the ridges while the toy vibrated. For my current boyfriend, not so much.
With this toy, he feels like he has to choose consistent vibrations in the right spot OR long and hard up-and-down motions.
I've spoiled him with the Doxy Die Cast wand against his glans (and sometimes against my clitoris at the same time). And while he can use the Pulse Duo as a stroker, he would prefer to use something specialized for more of his shaft. In other words, the Hot Octopuss Pulse is an awkward in-between for my boyfriend.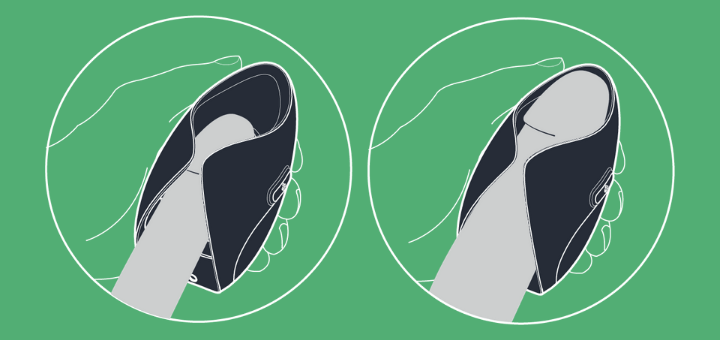 He could use the vibe on his head, with his other hand stroking his shaft. But at the Duo's price? Aw hell, no. This penis masturbation toy tries to do too many things at once; its appeal gets lost in the noise.
How does the Hot Octopuss Pulse Duo Lux feel in use for me?
Speaking of noise — when I turned on the Pulse Duo's external motor, I could barely feel any difference at first. The oscillating Pulse Plate™ had all but veiled the smaller vibrator's movement.
I probably would have wondered if it had turned on, were it not for the slight change in volume.
(Yes, it was already loud with just the inner motor on.) After feeling around, I could tell that the Pulse Duo's clitoral vibrations are focused in the pointier side's "tip."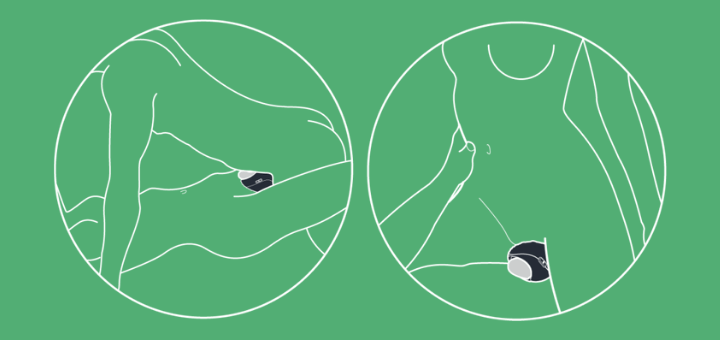 And I CAN rub my clit against it, but with how it recedes and curves away from me, the positioning isn't the most intuitive. I always get the most out of it when grinding against my vaginal opening and perineal sponge/back wall — and I do come from that — but I understand that not every person with a vulva is especially sensitive there. Your mileage may vary.
My feelings about the Pulse Duo for partner play are, "It's alright, I guess." Just "meh."
The outer motor isn't what I expected it would be. I was head-over-heels for the Hot Octopuss Amo, Jett, and Digit and would recommend any of them in a heartbeat.
Given the price tags of the Hot Octopuss Pulse Duo models, I can't recommend them as the all-in-one packages for packages they were designed to be.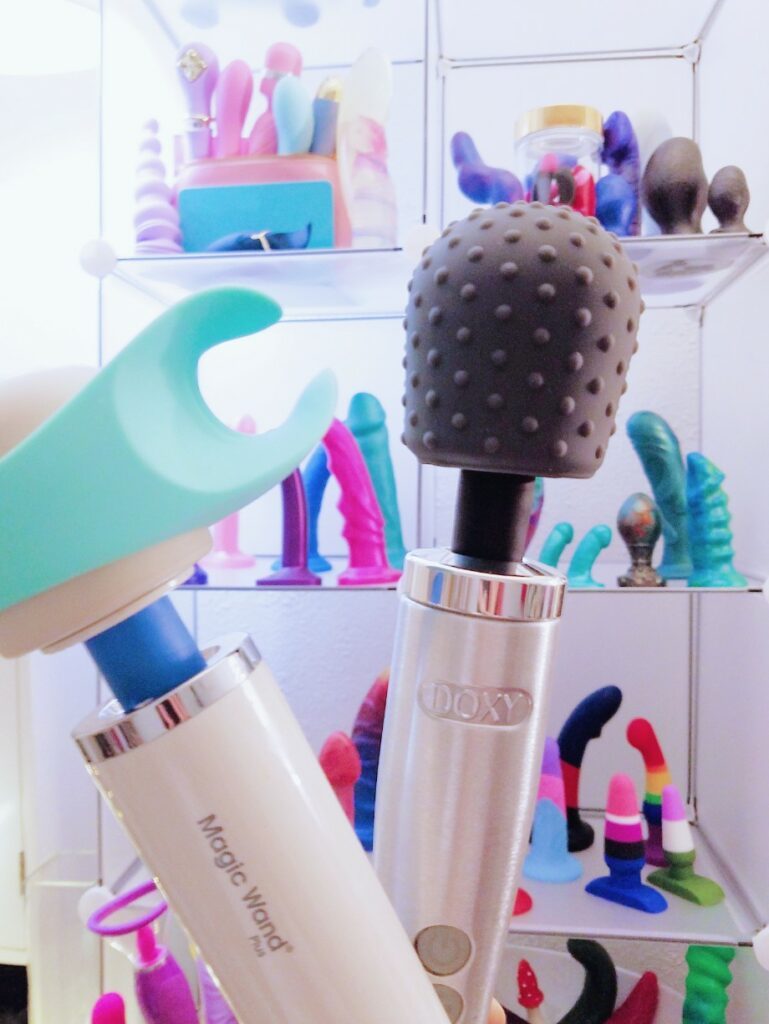 Picking the right penis/partner toy for you and your partner
I understand the draw of the Hot Octopuss Pulse Duo. It's ergonomic and sleek, fitting comfortably in the user's hand. There's less bulk than with a wand and, of course, no cord. If having booming vibrations in a compact unit is a priority for you, have at it.
But I'd be pissed if I spent $199 on a Duo Lux.
My boyfriend and I have spent ample time using the Doxy Die Cast between us — for even rumblier and easier-to-aim vibrations — AND FOR THE SAME PRICE. And it's hard to ignore the versatility of wands.
You know what else could be used as a guybrator and stroker, while I straddle and grind on it with my body weight? A wand with a textured stroker attachment. That's what. "Oh, but that costs extra!" But it doesn't. You could get a still-rumbly-AF result with a Magic Wand Plus for way less.
My verdict on the Hot Octopuss Pulse Duo Lux
My boyfriend and I liked the Hot Octopuss Duo Lux. But you (probably) don't pay $199 or even $149 for a couples' toy that both partners are lukewarm about. I don't want others to deal with the same disappointment.
If you're thinking about getting a guybrator penis masturbator, save yourself some money and consider a Pulse Solo Essential or Pocket Pulse. Meanwhile, I'll keep holding my Doxy Die Cast against my boyfriend's dick and laughing at his reaction as he reads aloud.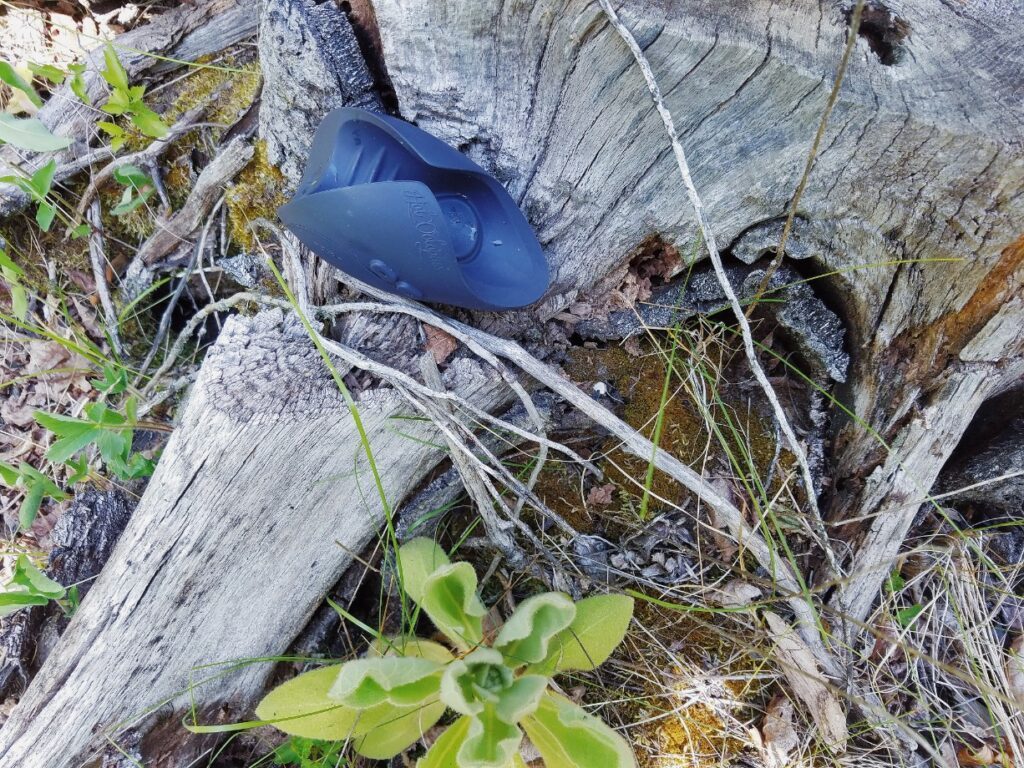 ---
This post was sponsored and contains affiliate links. Clearing your cookies before buying sex toys via my links brings me a commission — at no extra cost to you. Thank you!