FemmeFunn Dioni Vibrating Finger Extender Review
The FemmeFunn Dioni is a rumbly vibrator that entirely envelops your finger — a hybrid between a finger bullet, dildo, and extension sleeve.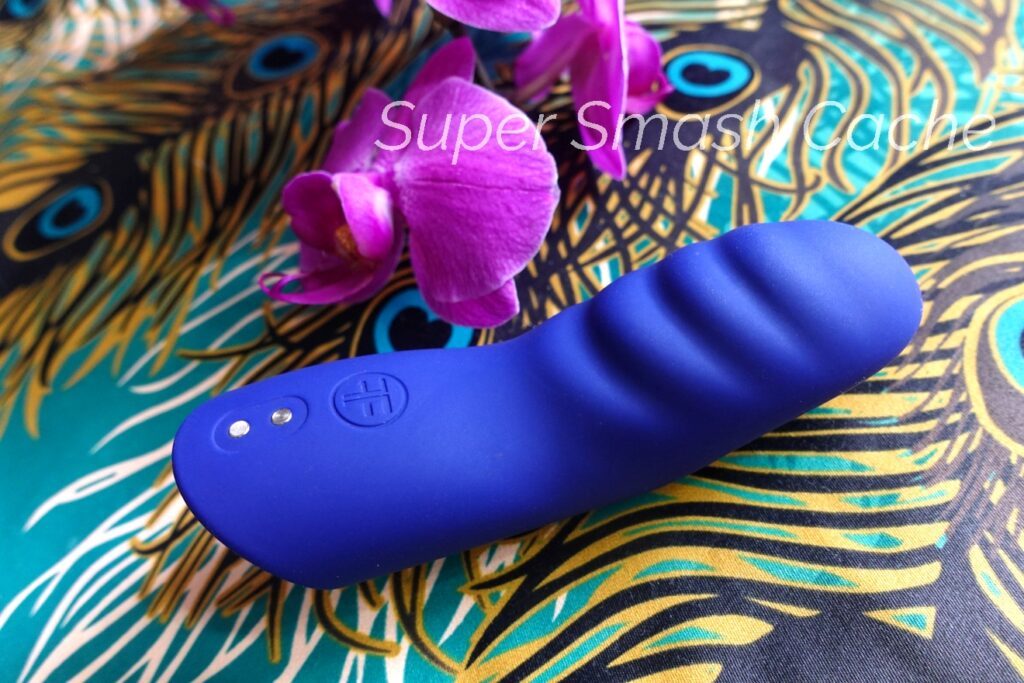 This finger vibrator blends seamlessly into partner play, incorporating the powerful, zingy vibrations that FemmeFunn is known for. If you enjoy strong vibrations with a bit of bite to them, you might come to love the FemmeFunn Dioni. Here are 6 reasons I appreciate its design (and 4 reasons you might not, depending on your needs. Nuance is vital in a vibrator review!)
Go deeper and add girth to your fingers
The FemmeFunn Dioni finger-extending vibrator measures 4.5″ long by 1.4″ maximum diameter, and it has a mild bend for G-spotting and sometimes A-spotting.
In my experience, a longer dildo is ideal for stimulating my anterior fornix and cervix, but 4″ can be enough if it's adequately firm and curved for targeting those hot spots. And that applies to the FemmeFunn Dioni.
I got the smaller size for my eensy-weensy fingers — my index finger probably measures ring size 5 or 5.5. The FemmeFunn Dioni Small fits ring sizes 8 and below, while the Dioni Large is best for sizes above 8.5.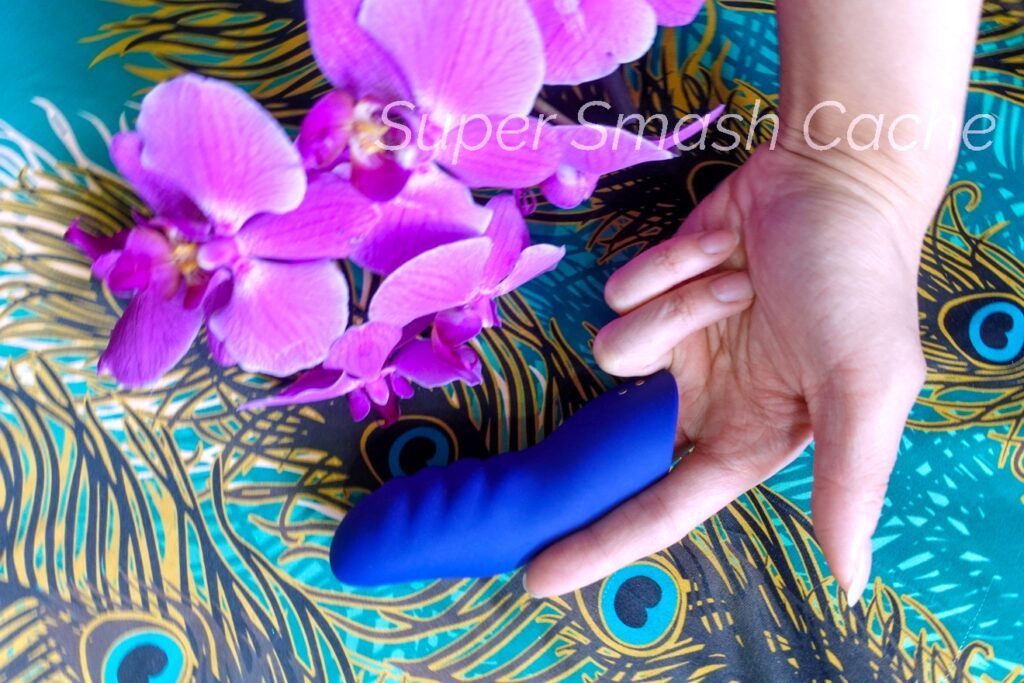 Add variety with the tactile feel of silicone and ridges
The buttery-matte finish of the FemmeFunn Dioni feels very different from fingers, and its waves along the front of the "shaft" can feel delicious for G-spotting.
Feel closer to your partner than with a traditional hand-thrusted dildo alone
FemmeFunn's Dioni wearable vibrator merges manual and machine. You get the intimacy of fingerbanging with the girth of an average penis and more convenience than a bullet vibrator. (Of course, strap-on play is a different flavor of fun.)
Combine vibrations with fingering
As with all FemmeFunn vibrators, the Dioni's motor packs a punch. When you dip it in water, the waves are fast-moving with a bit of bit of splash.
The displacement isn't as dramatic as, say, the We-Vibe Tango or Hot Octopuss Amo or Digit. FemmeFunn vibrations are less of a deep purr and more moderate hum. It's too sharp to be considered pure rumble but delivers in amplitude and strength.
Plus, the FemmeFunn Dioni's vibrations stay nicely focused in the tip.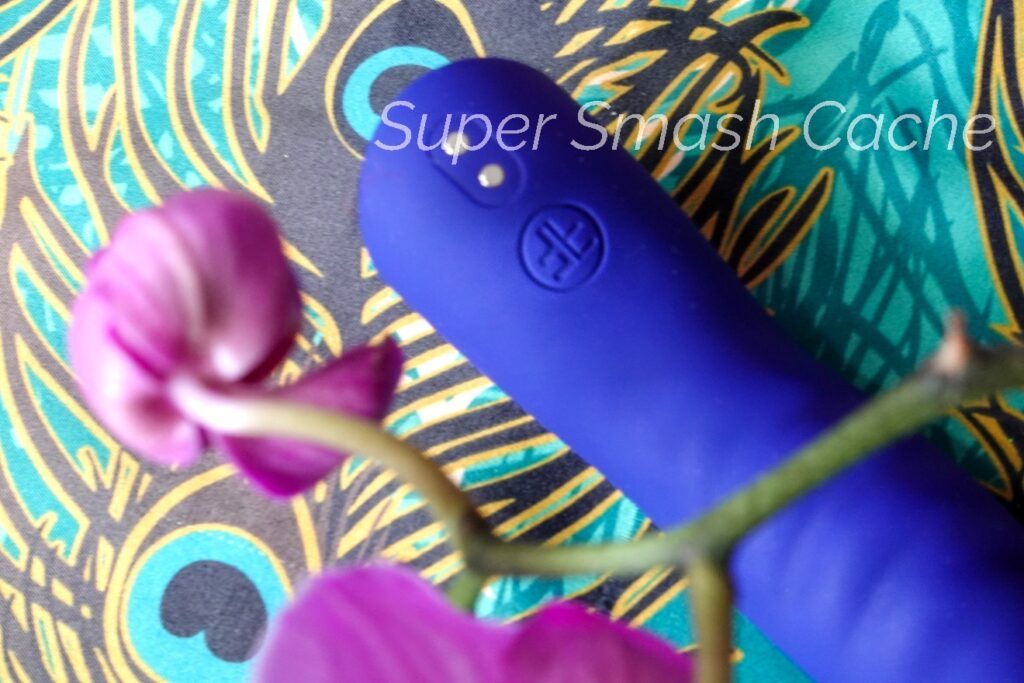 Turn up the speed with the simple button control and "boost" function
One button cycles through all settings, which could be a pro and a con. While you're wearing the FemmeFunn Dioni, the interface is easily accessible using your thumb. Easy breezy. And if you want to go up to maximum steady intensity quickly, double-tap the button, and it'll stay on that setting for 10 seconds before reverting.
Stick a bigger middle finger up to the world
I had to say it — some days, it be like that, and your bare middle finger alone doesn't quite do justice to your unease. Perhaps the Femmefunn Dioni finger vibrator will get the point across. I'm mostly joking, but only mostly.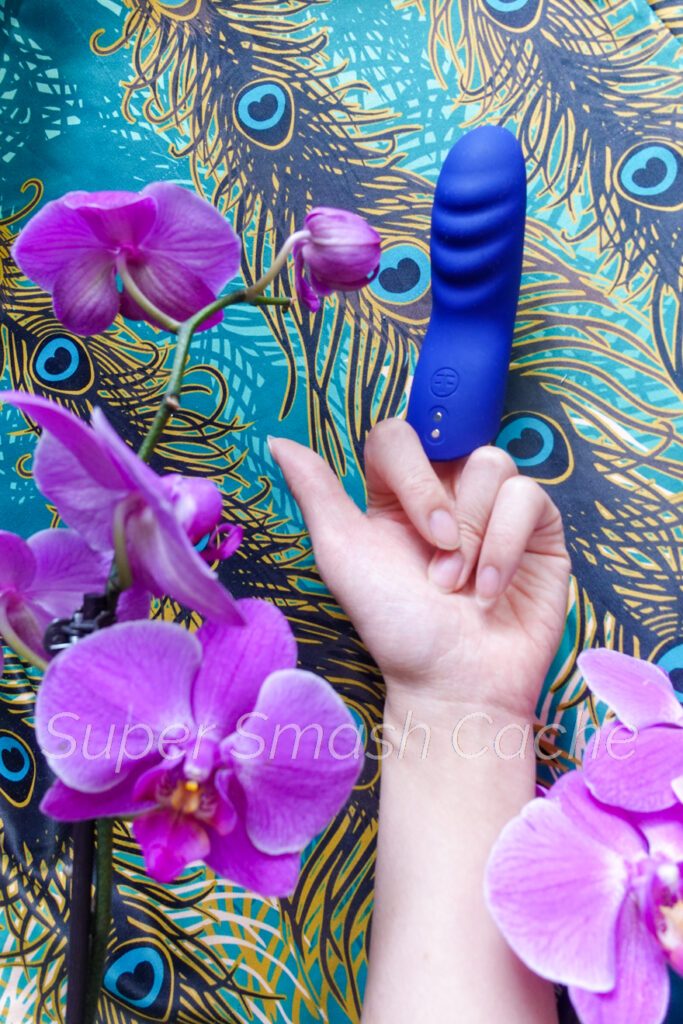 4 Reasons Not to Try the FemmeFunn Dioni Wearable Finger Vibrator
It's quite rigid and won't give you much "come hither" dexterity
There's a built-in G-spotting bend on the FemmeFunn Dioni, but you won't get the whole magical mobility range of fingers.
Consider the Simple & True Silicone Finger Extender Dildo by BMS Factory for something more flexible. It doesn't vibrate, but it'll give you more freedom to move.
The silicone is thick and you won't feel your partner' wall textures
And, to me, that's part of the fun of fingering. It's okay — there's no such thing as a perfect sex toy.
FemmeFunn vibrators have too damn many patterns
The cycle typically comprises of 3 steady speeds and 17 rhythm settings. That, combined with the "boost" double-tap function, could be fun if you enjoy edging. But I don't know many users who like vibrator patterns at all, let alone enough to seek out 17 of them.
During self-stimulation, your hand (and wrist) might get tired of reaching
Long dildos have built-in handles. Enough said.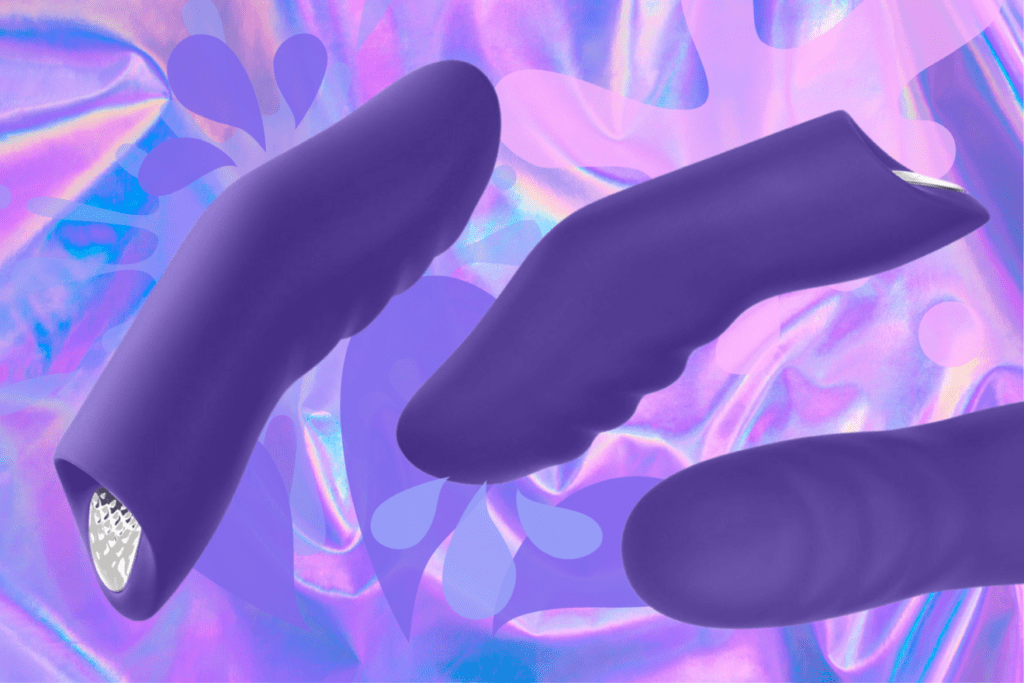 My Verdict on the FemmeFunn Dioni Vibrating Finger Extender
The FemmeFunn Dioni is decidedly more of a sex toy for couples than for solo play. For masturbation, I'd instead use a dildo with an ample shaft that I can easily aim against my G-spot and A-spot — without contorting my back or wrist into uncomfortable positions.
For partner play, though? Chef's kiss emoji. FemmeFunn's Dioni has a respectable power-to-size ratio, it's simple to use, and you get the perks of so many worlds in one fluid motion. Literally at your fingertips is a synergy of cock, vibration, and a versatile perma-bend for the internal hot spots.
You won't get the "come hither" motion for G-spotting, but at least the FemmeFunn Dioni's stiff structure means that your fingers won't get tired of pushing up against a partner's walls while they're squeezing from cumming hard. And that's a good problem to have.
Take 10% off all non-sale items at Peepshow Toys with my discount code, SUPERSMASHCACHE