Cal Exotics Surf City Centerfold pulsating G-spot vibrator review
The first time I used the Cal Exotics Surf City Centerfold internally, I laughed at how quickly I came. I was not expecting that!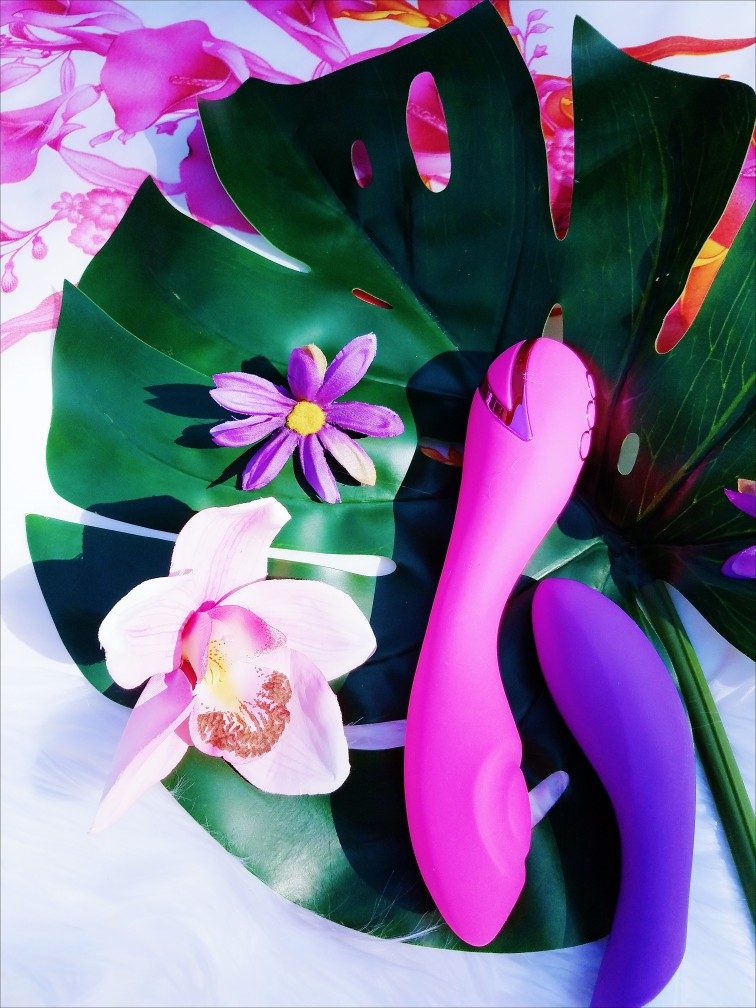 And against my clitoris? Testing toys like this one makes my endless hours of writing worth it.
This vibrator from Cal Ex features a classic G-spotty swell and 7″ of insertable length. Its bulging curve and length combine to make it a highly versatile shape that can target the G-spot, A-spot, and posterior fornix alike. That's surprisingly uncommon among silicone vibrators. The LELO Mona 2, for example, is 7.75″ long total, but has a delineated handle; only 5.25″ is designed to be inserted. But the Surf City Centerfold's length and sleek body aren't the main reasons why I tried it.
The claim of "thumping pulsations" was what drew me in. Moreover, I wasn't familiar with such the Surf City Centerfold's throbbing mechanism. Unlike the Fun Factory Stronic pulsators, which move back-and-forth as a whole unit, the Surf City Centerfold's pulsation is perpendicular to the direction of thrusting and isolated to the plate. It's a piston-like back-and-forth, not a swiveling oscillation like the Hot Octopuss Pulse III.
But how does the Surf City Centerfold feel?

Throbbing pulsations
If I had to sum it up in one word, it would be "tapping." The Surf City Centerfold's swell nicely nestles into my front wall's dip, like the thick end of the Desirables Dalia. Its pulsing plate feels good. But the range of motion doesn't protrude much. It can't dig into my G-spot as fingers could. That's fine if a fast, fluttery fingering is enough for you. For me, that's ample.
But the key word is "fluttery"— don't expect the Surf City Centerfold to be a powerhouse pulsator like the Fun Factory Stronic Real. It won't do all of the work, hands-free, for you.
Nor is it quiet, like the Stronics are. This thing is a loud and proud robot.
Here's another inconvenient truth: the Surf City Centerfold's pulsing plate dampens with pressure. If the battery isn't well-charged and I grind the head hardcore against my clitoris, the movement stalls. Worse, it occasionally stops, but at least unlike the Maia Max, it resumes when pressure decreases.
Fortunately, the surf City Centerfold is more than enough for me to get off clitorally without the need to push hard. And it's powerful enough that I often need to turn the speed down immediately after orgasm. If you like gently pressing fingers against your clitoris like a doorbell as I do, the Surf City Centerfold might be for you.
(Plus, it's a similar concept to the iobatoys OhMyG, but more affordable.)
Controls and vibrations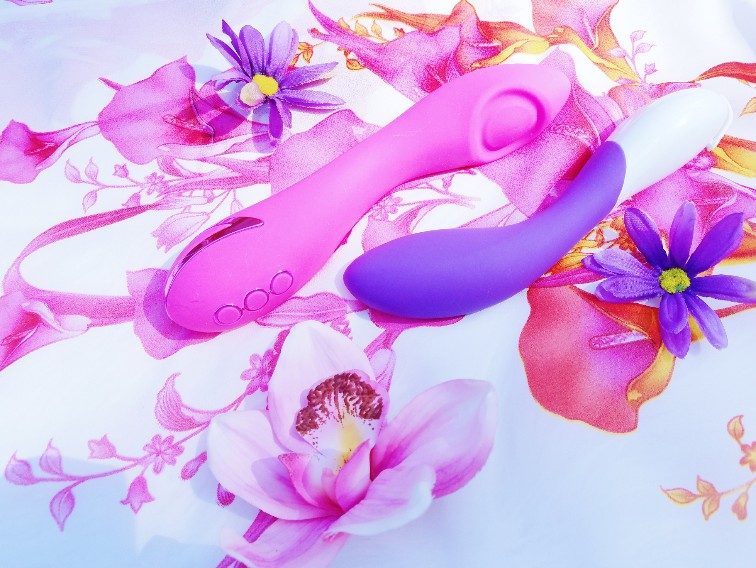 One button cycles through the three pulsation speeds, another through 3 vibration intensities and seven patterns (ugh!), and the last button turns the Surf City Centerfold on and off. Why the "ugh"? Because, while I enjoy staccato patterns with a thuddy vibrator, this one's buzz reminds me of watch battery bullets. The pointy tip delivers concentrated enough vibrations for me to get off, but that doesn't mean they don't suck. (Nor that they aren't loud, for that matter.) Yeah. It's so surface level that I can't see any movement at all when I turn it on. With the silicone dampening it, it doesn't feel much stronger than a vibrating cell phone.
My verdict on the Cal Exotics Surf City Centerfold

Don't get this toy if you expect…
But if I spent $60 on the Surf City Centerfold, I wouldn't be mad
Its versatile shape is somewhere between the LELO Mona and the thicker end of the Desirables Dalia. Think of the Surf City Centerfold as the silicone version, with a flexible neck, and a little something-something extra. It sucks as a vibrator, and its pulsation might not be as "thumping" as the package claims.
Nevertheless, my clitoris craves the rhythmic tapping. To me, its high amplitude and relatively low frequency are a refreshing change from conventional vibrations.