Review: We-Vibe Nova 2 rabbit vibrator with rumbly clit stimulator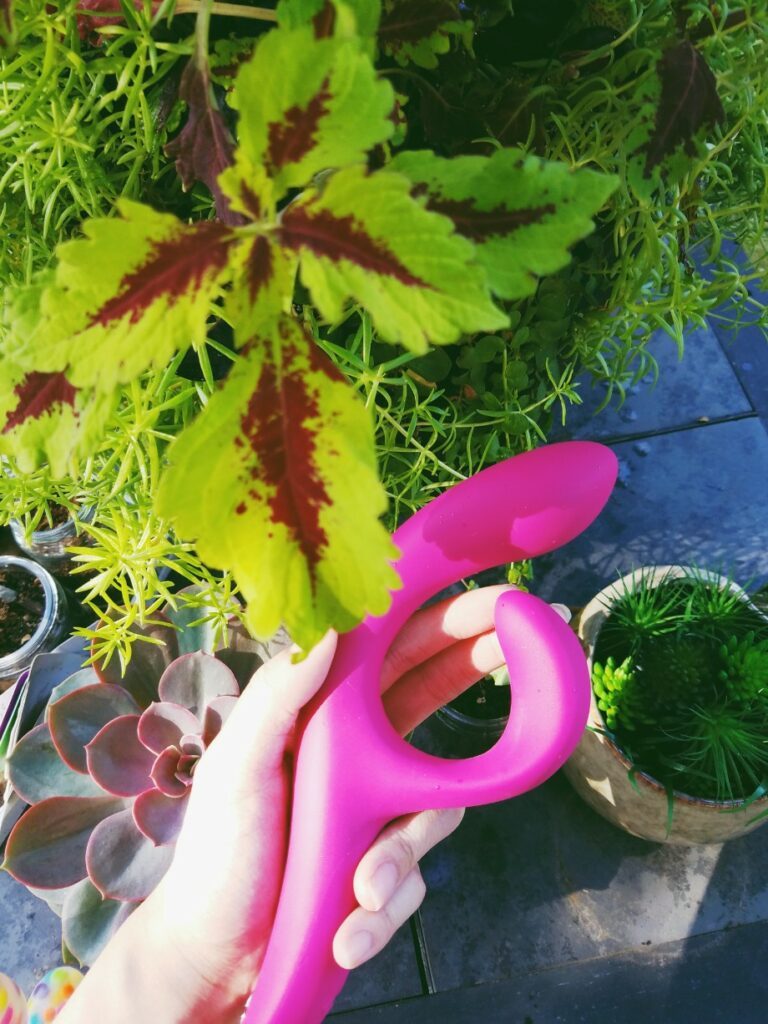 Oh, my — the Nova has changed, but is it for the better? Let's compare the We-Vibe Nova 2 to the original.
How I felt about the We-Vibe Nova before
The original We-Vibe Nova was, hands down, the best rabbit vibrator I had ever tried. It was honestly ridiculous how fast and hard and long it made me come.
Both the Nova and Nova 2 bring us the best of both worlds (simultaneous G-spot and clitoral stimulation) for breathtaking blended orgasms.
We-Vibe Nova 2 review table of contents
---
What makes the We-Vibe Nova's shape different from other brands' rabbit vibrators?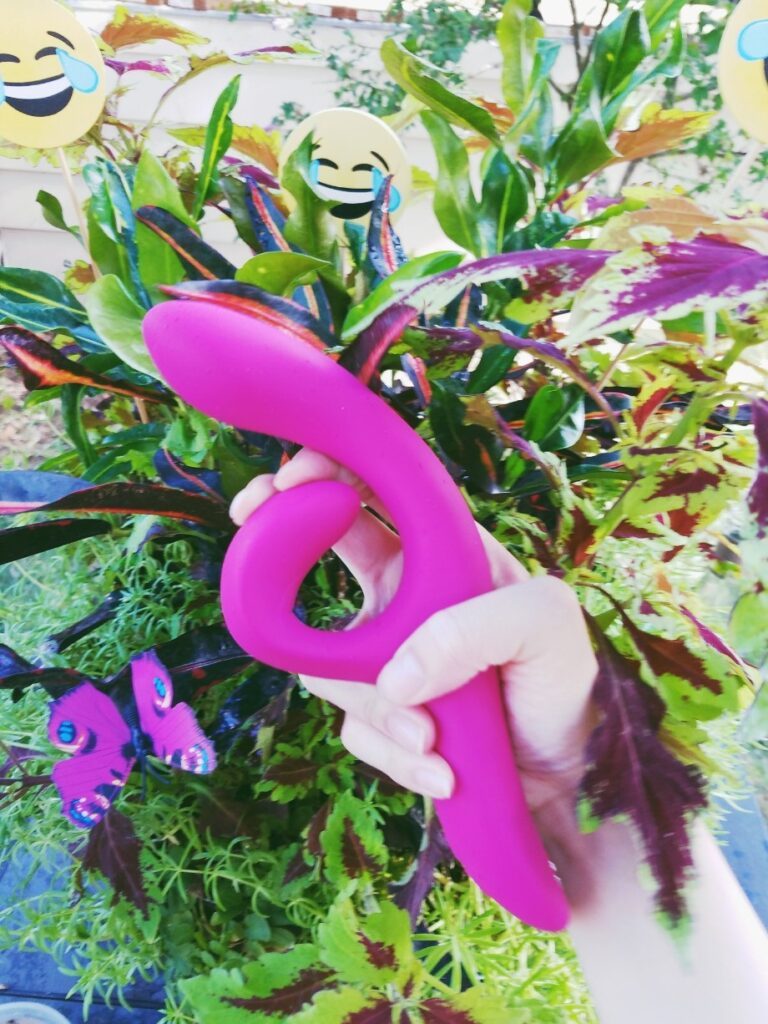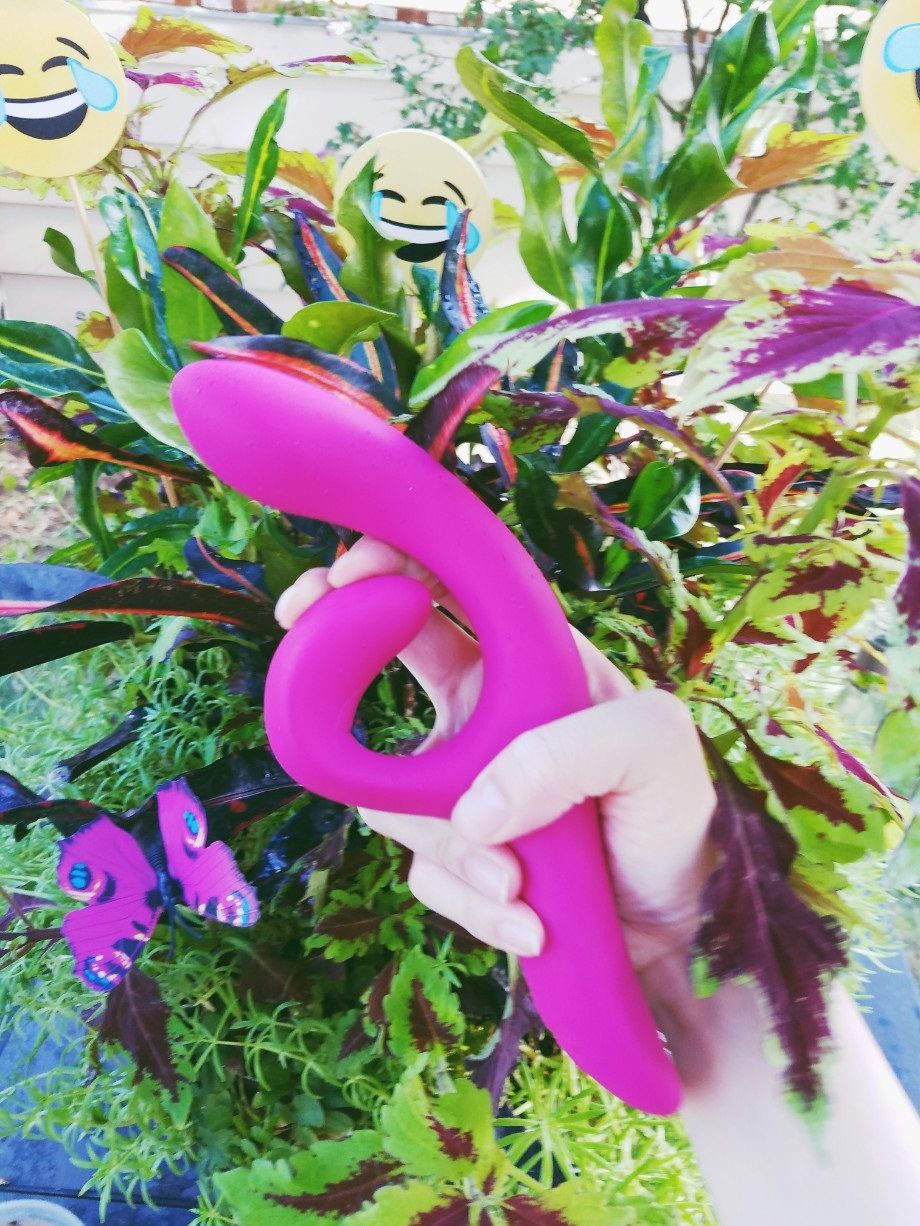 For starters, it tackled the inherent problems with finding a dual stimulator that fits.
Before the We-Vibe Nova, I'd tried rabbit vibrators that:
Moreover, the overwhelming majority of them pull away from my clit as I thrust.
That's the rabbit vibrator's dilemma: it sounds good on paper, but in practice, the designers have to find ways to stimulate vaginally and clitorally without breaking contact. That may involve a self-thrusting internal prong or a flexible outer portion.
We-Vibe's Nova rabbit vibrator opted for the latter: the clit arm bends as you thrust. So, as you slide the G-spotter along your front wall, your clit can enjoy vibrations throughout the experience.
The .GIF below shows how that's super helpful.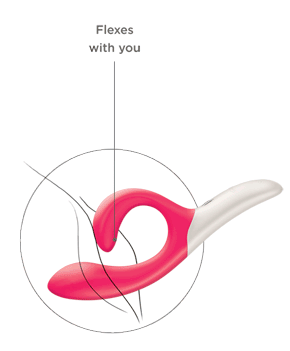 Its flexibility also allows the Nova to accommodate a broader range of anatomies. Compared to other people with vulvas and vaginas, my clit-vag distance is very average — about 1 inch long — and my G-spot isn't super far in.
The We-Vibe Nova's design works well for me, but I could see it expanding to work for someone with a clit-vag gap of 3 inches, as well. There's a biiiig range of users who would enjoy it.
---
We-Vibe Nova 2 measurements & specifications
4.25 inches insertable length
8.5 inches total length
1.3 inches maximum shaft diameter
USB rechargeable
Submersible
5-button control panel
2 independently controllable motors
13 intensities and 9 included patterns
Smartphone option for custom control
Long-distance play via app
And the We-Vibe Nova is super rumbly on the outside!
The other problem with most rabbit vibrators is that the external stimulator's motor is often tiny and buzzy. That's not the case with the We-Vibe Nova or Nova 2! Both renditions start with a low, deep purr and splash fantastically when dipped in water.
I'd expect nothing less from the We-Vibe Nova, considering that We-Vibe's compact Tango bullet is the gold standard of rumble. It packs a serious punch in a small package.
---
Where I'm ambivalent about the newer We-Vibe Nova 2
Ah, this We-Vibe Nova 2 review isn't all good news. If you're someone like me, with closely-spaced anatomy, I recommend you get the old model while you still can. It's on clearance (yay!) and set to be discontinued (not yay). I'm mourning the loss.
Here's the thing: the original Nova has a shorter distance between its prongs and grips far more tightly than its successor.
That translates to firmer and more effortless clitoral pressure, no matter what I did. Swiveling the G-spotter and letting the We-Vibe Nova's rumbly vibrations shake my clitoris from all angles. Fuck, yeah. It was heaven for my average clit-vag gap and shallow G-spot.
I respect that the revamped We-Vibe Nova 2's measurements are probably the result of customer feedback. Most likely, plenty of other people found that the original Nova clamped too hard.
I understand that the new model has a broader mass-market appeal. I appreciate that WOW-Tech's designers decided that manufacturing the Nova 2 alone would have a greater return on investment.
However, the reason I didn't notice the shaft adjustability at first is because, when I clench, I can bend the We-Vibe Nova 2's shaft out of place. It doesn't stay in the optimal position for dual stimulation for me.
Ultimately, I wish We-Vibe would have kept both their Nova and Nova 2 to fit an even more comprehensive range of users. It's pretty hard to ignore the most relevant data point to me: my own body!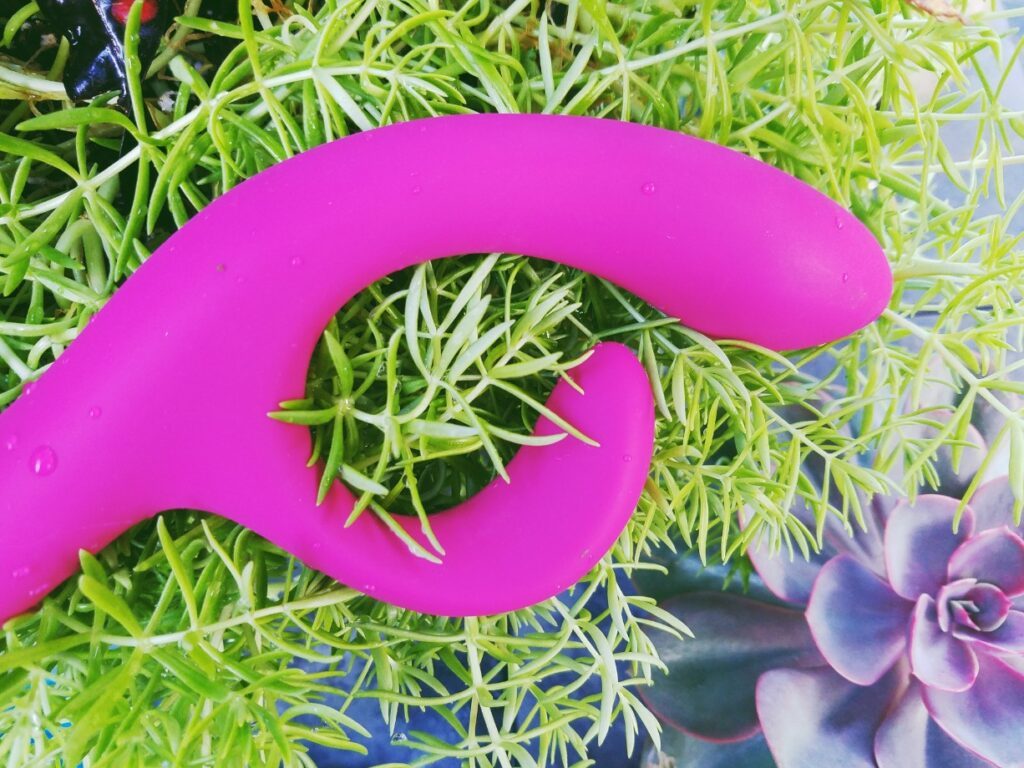 ---
What I like about the We-Vibe Nova 2
(Nova 2 vs. original Nova improvements!)
For one, the new Nova 2 is rumblier. Its power level is about the same, but its timbre is a far more bass-like and richer pitch.
The We-Vibe Nova 2 also has cushier and silkier silicone for a more luxurious feel. If you like squish, you'll probably like the Nova 2 more than its predecessor. I much appreciate it when manufacturers can keep up with the times. Sex tech has changed a lot, and upgrading the finish of their toys to seamless perfection is the least that We-Vibe could do.
Finally, I appreciate the We-Vibe Nova 2's newly-rearranged control panel. It's farther up on the handle for easy reach. They also moved the power button a bit out of the way; focus on adjusting settings during your session. As well, the charger is in the back of the handle, instead of close to the buttons.
These modifications are small, but they're present.
Plus, you can still connect to the We-Vibe Nova 2 via Bluetooth. That now includes long-distance remote control play and a built-in voice and video chat option, which may be especially helpful if you're social distancing! Though the new We-Connect app isn't as intuitive as it could be, I much enjoy the new features.
---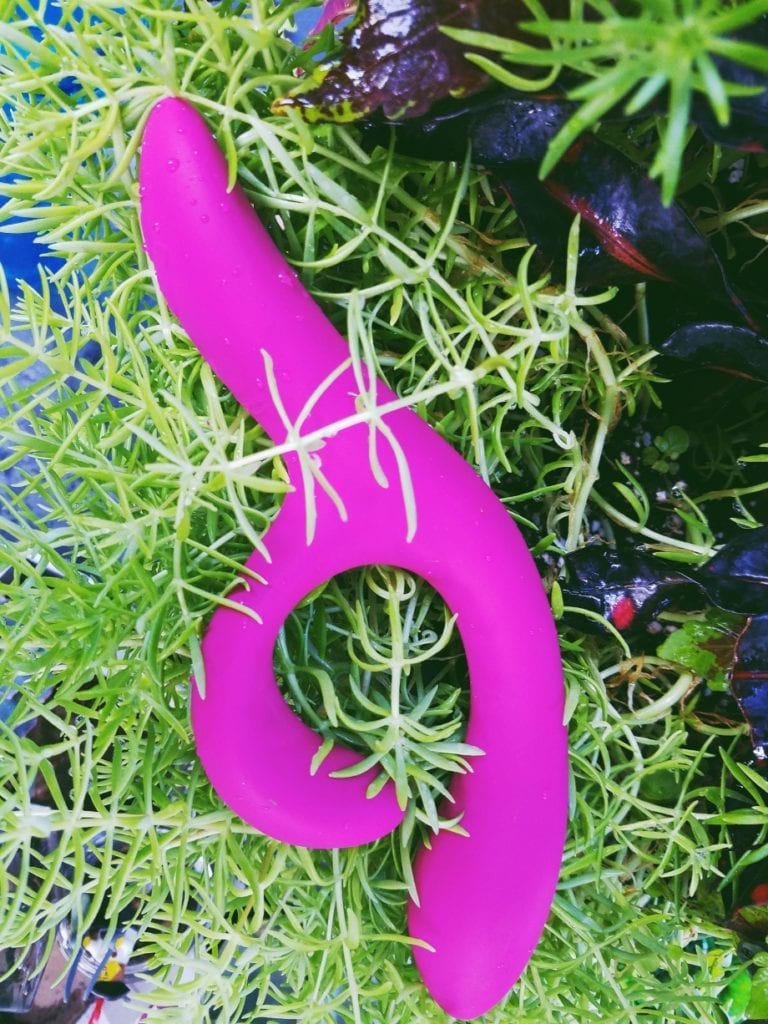 My verdict on the We-Vibe Nova 2
The newer We-Vibe Nova 2 model is still in the running for the best dual stimulation vibrator, even if I don't as wholeheartedly recommend it as the original Nova.
I recommended the original 90% of times people wanted rabbit vibes. The new one? I'd probably suggest it 75% of the time while suggesting that the other 25% of people get a toy with a tighter fit.
As always, when shopping for a rabbit vibrator, consider your anatomy.
If you have either of the following:
A G-spot that's 2 inches inside or deeper
A clit-vag gap that's longer than 1 inch and shorter than 3 inches
…then you'll like the Nova 2 more than I do. It's highly adaptable, fitting most users. And you'll find its thrustability and rumble far outshine other dual stimulators on the market.
However, it's not compatible with my pelvic floor. It might work for you if you prefer a looser grip or your anatomy is spaced out more than mine is, but my shallow G-spot and short clit-vag gap don't get along with it.
I hope We-Vibe will bring back the original model. In the meantime, I'm still zero percent surprised that hardly any other manufacturer has topped We-Vibe in making the best rabbit vibrator.
---
Where to get a We-Vibe Nova 2
View this post on Instagram