Review: Cute Little Fuckers Trinity vibrating alien dildo
Meet Trinity, an ADORABLE cloud creature who loves hugging, dancing, and cave exploring.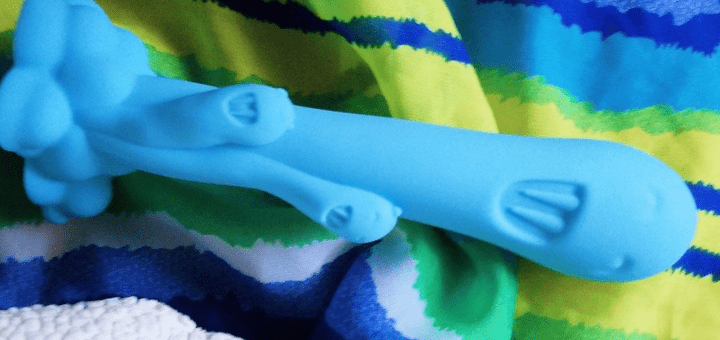 The Trinity vibrating dildo is one of three new sex toys from Cute Little Fuckers. Their line features out-of-this-world vibration creations for anybody.
There's no hot pink or gendered marketing anywhere on their website. Despite the anthropomorphic characters (featured in Cute Little Fuckers' cosmic comics), you won't find "battery-operated boyfriend" in their language.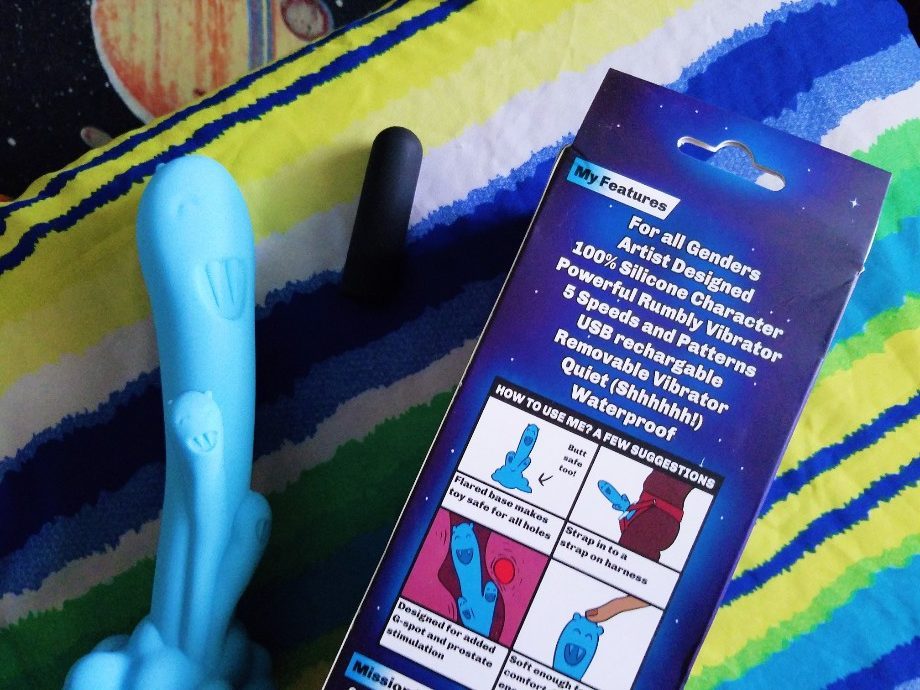 About the Cute Little Fuckers sex toys
It's refreshing for anyone tired of the stereotype that sex toys are just for single cis women. Toys are for everyone.
Cute Little Fuckers embodies that idea in big and small ways. Everyone, regardless of gender, orientation, or relationship status, has:
Erotic erectile tissue that could enjoy vibration or texture
Holes that could potentially feel good with objects inside
As such, their line includes a long dildo, a plug, and an external vibrator that not only feels good but can cover up body parts that feel dysphoric to some users.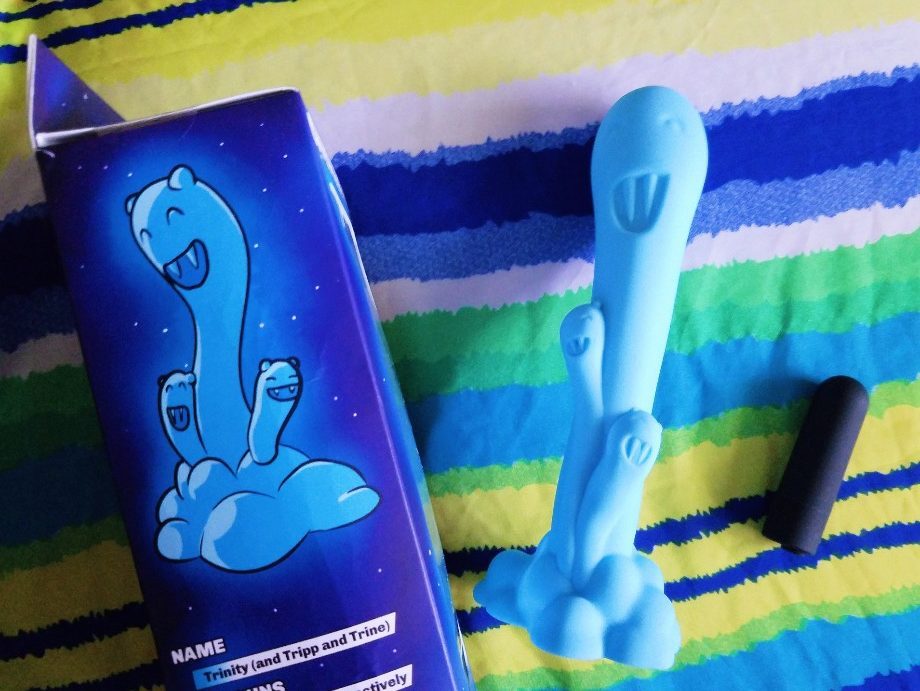 Their characters' world-building also goes beyond pronouns and interests; we learn from the comics that the greatest feeling for Trinity is the joy of seeing her partners, Tripp and Trine, with other partners.
About Cute Little Fuckers' Trinity vibrating dildo
Cute Little Fuckers Trinity dildo shape
The Trinity vibrating dildo's firm but flexible silicone, paired with its swelling towards the head, is perfect for deep penetration. I can easily aim it at the right spot behind my cervix, while the bullet near the bottom of the shaft vibrates the shallower parts of my vagina.
As a bonus, the Tripp and Trine bumps near the bottom can twist and grind against my clitoris, too!
Not everyone's going to like interacting the textures, though. I was initially worried about how they'd feel in use, but you can face them toward the less-sensitive back wall if you wish. For the most part, my vagina finds that they're off to the side and don't bump up against the easily-irritated bits often.
Or start with shallow penetration and slowly get comfortable. You have about 3.5″ of length before encountering the first bump, which is plenty for many users' G-spots or prostates.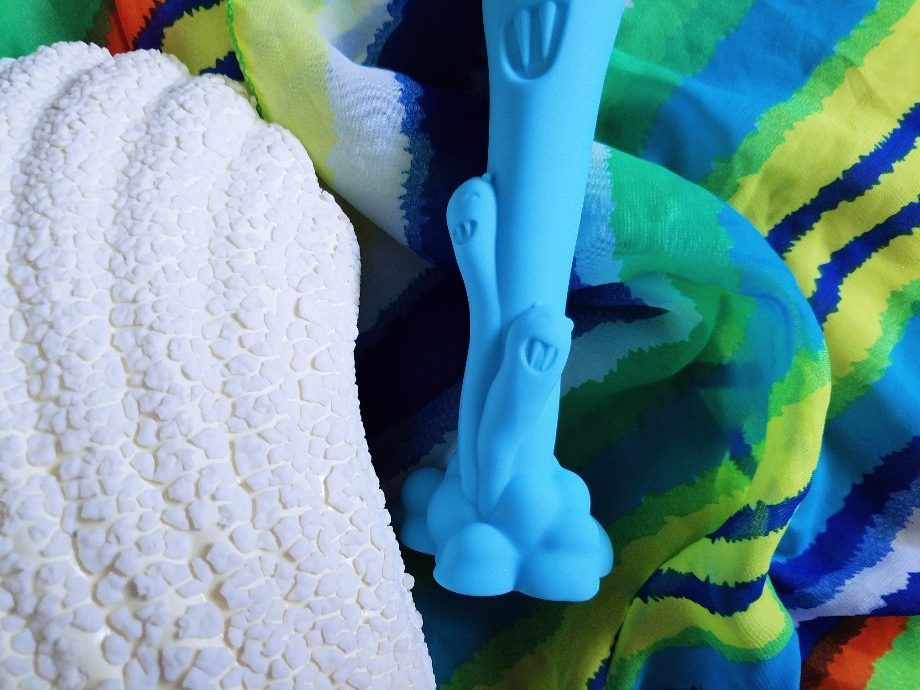 The Trinity dildo isn't super bulbous; it's not a specialist, but a generalist. However, the rest of the shaft can serve as a handle for targeting the thrusts and adding pressure where you want it.
How about the Cute Little Fuckers vibrating bullet?
OH YES, it's so much better than the cheap bullets that usually come with vibrating dildos.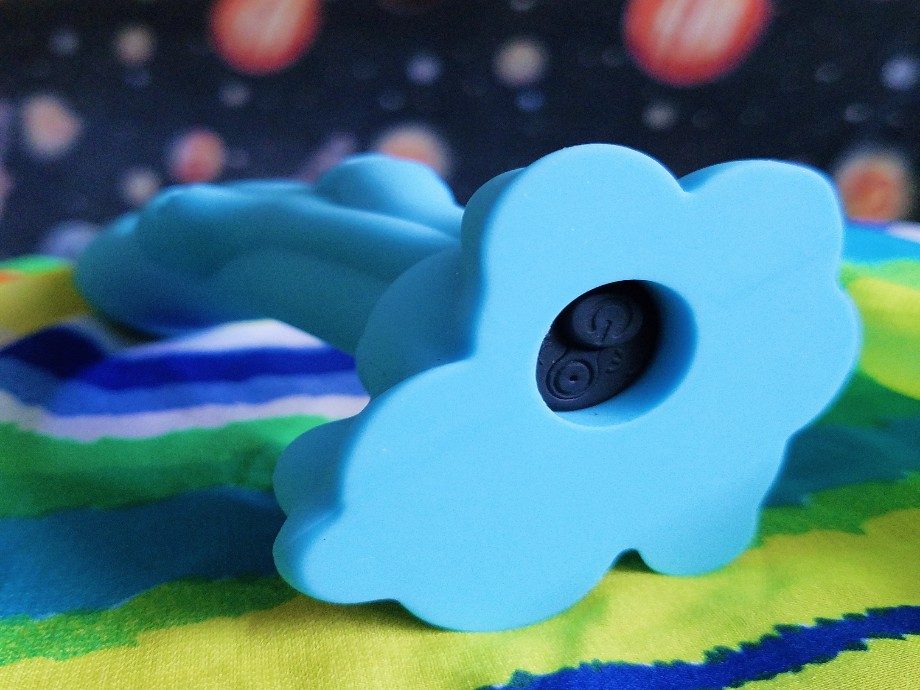 The Cute Little Fuckers' rechargeable vibrators come with 5 steady speeds and 5 patterns and offer plenty of power. They're somewhere between the VeDO Bam Mini and Maia Jessi on the buzzy vs. rumbly scale.
In other words, they don't carry the deepest vibration quality in a standard bullet — you'll want to get an $80 We-Vibe Tango for that — but I'd be pleased if I spent $25–30 on the Cute Little Fuckers rechargeable bullet by itself.
It's enough for most users, transmits well through the silicone, and is respectable for such a small package. Plus, you can take it out of the Trinity's bullet cavity and use it externally.
My verdict on the Cute Little Fuckers Trinity vibrating dildo
The Trinity dildo is a solid basic made by an indie, trans-owned company with a thoughtful aesthetic that you won't find anywhere else.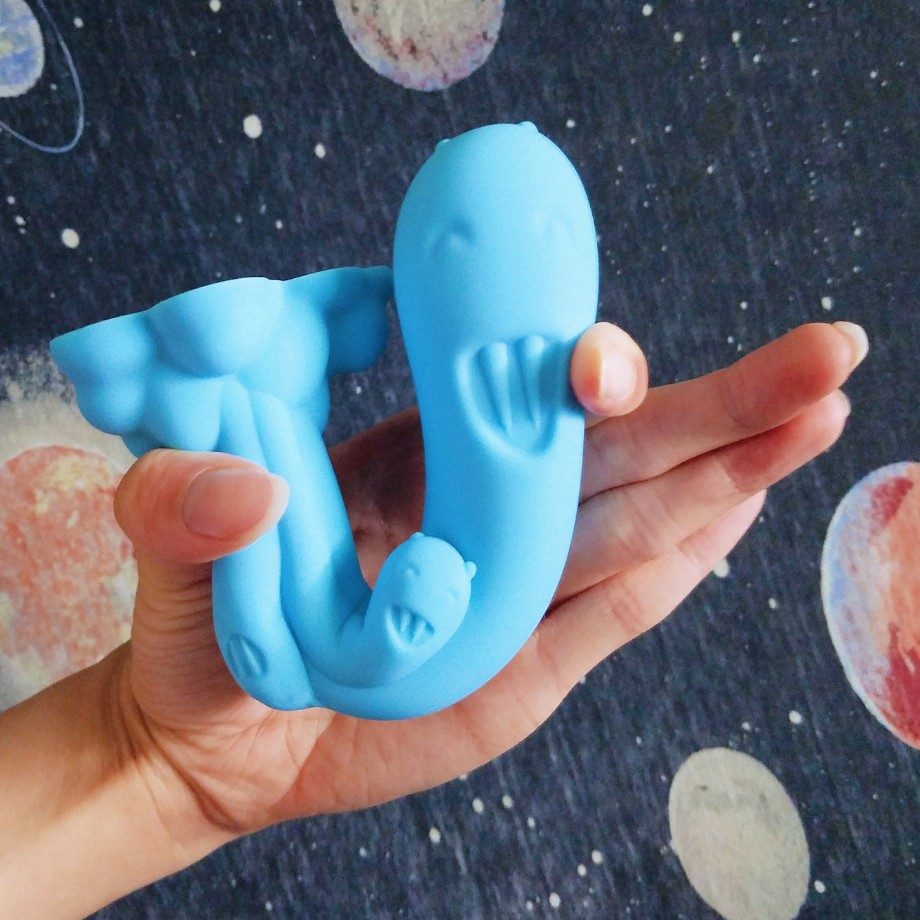 Do I need to say more? I LOVE HOW CUTE IT IS, and I can't wait to see what they'll design next! My hope is for a more pronounced and curved G-spotter/prostate stimulator.
As far as mostly-smooth thrusting dildos go, though, I have nothing bad to say about the Cute Little Fuckers Trinity. Its gentle slope and firm body remind me of my first silicone dildo, the Tantus Silk Large, which brought me cervical orgasms galore.
My cervix, G-spot, and clitoris are pleased. What's more, the Trinity is a delectable collectible; it's hard to put a price on how happy the aliens' smiling faces make me.
Shop Cute Little Fuckers sex toys