Review: Pelle Whim squishy vulva grinding toy
External clitoral massage that stimulates even the parts you can't see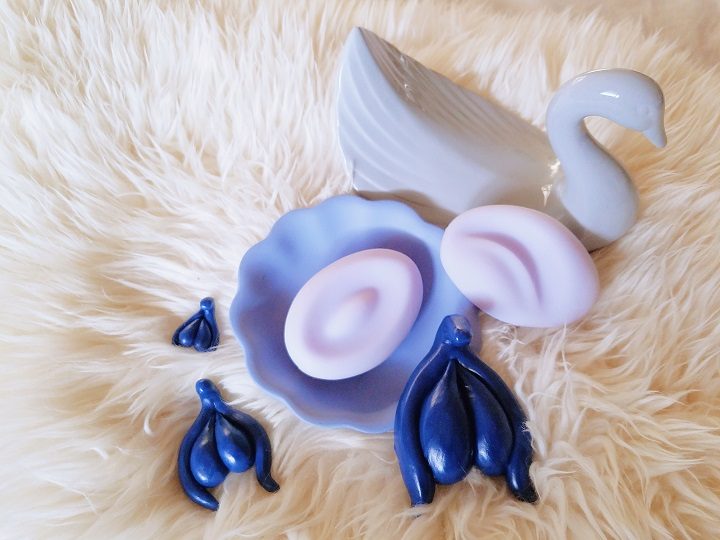 The first two nights that I was intimate with my partner, our go-to activity wasn't intercourse or oral or butt stuff or fingering or handjobs. Instead, we gravitated towards dry-humping and grinding.
Fellow frottage fans like myself are in for a real treat today with this review of the Whim by Pelle. This toy may also interest those who go beyond the clitoral glans and enjoy playing with their outer labia, too.
I fell in love with it at first touch and looked forward to using it every night since I got it.
---
What is the Pelle Whim?
It's a marshmallow-soft silicone toy designed explicitly for enveloping and squishing against the vulva. There's a slight graininess to the matte texture — with a little bit of lube, the surface might remind you of a tongue.
The Pelle Whim's density is softer than pretty much any silicone dildo I've ever tried but firmer than most penis stroking sleeves. When there's no lube, the surface wrinkles under my finger with even the lightest grazing. It almost looks like it's filled with gel.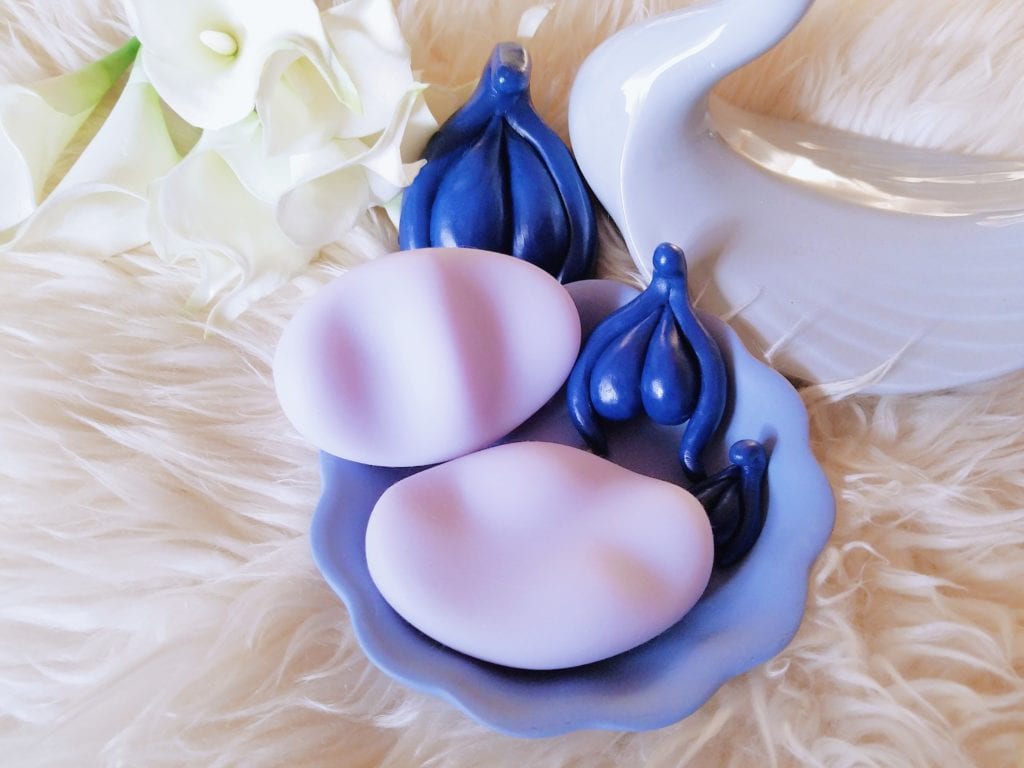 This happy medium is fantastic for pushing against the clitoral glans and massaging the internal crura ("legs") through the labia majora. Remember: while the external clitoris is homologous to the head of the penis, there's still so much more underneath the surface.
The internal bits, which wrap along the sides like a wishbone, are akin to the shaft of the penis. The Pelle Whim stimulates some of those structures from the outside using deep pressure. (You're welcome to pair the Whim with other forms of masturbation, though. More on that later.)
How intense it feels depends on which stimulator you're using and how you're positioning it. Each of the four strategically-shaped faces offers a slightly different sensation and level of focus.
---
Each set includes two silicone discs: the Ripple and the Dune. They're each about 3.5″ long by 2.25″ wide by 1″ at the thickest, though some parts are narrower. And don't limit yourself to using the broad faces — remember that the slimmer sides are there, too, giving you more concentrated ways to play!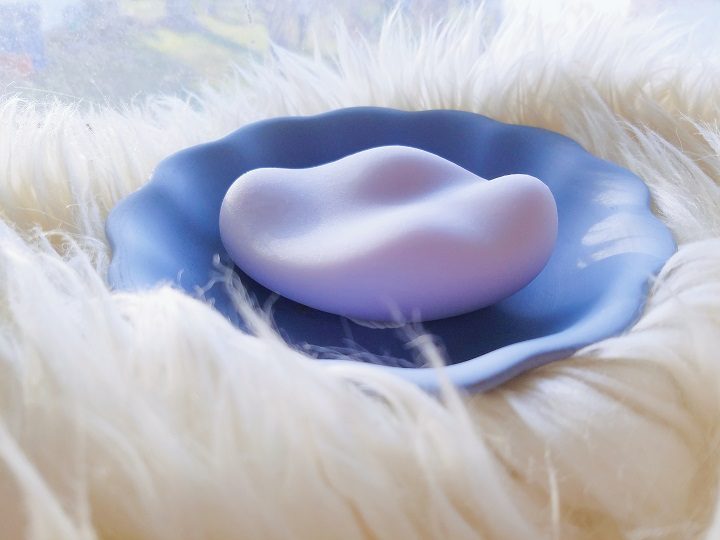 1

Ripple

On the Ripple stimulator, we have one side that looks like a fluffy cumulus cloud. It's the gentlest of the shapes, ideal for warming up or diffusing force. While I could rub my labia with my slender (read: bony) fingers, the Pelle Whim makes it way easier to engulf every part I want to caress, like a set of juicy, oversized lips. It's one of many ways to get to know your clitoral crura intimately.

Flip it over for contours that look like a vaguely stylized vulva. This side has a sharp-ish, off-center edge for more concentration of sensation. You can also slip a finger or pinpoint vibrator under the big dip to combine with the Pelle Whim's labial massage (I'm partial to a pinpoint fingernail over the hood).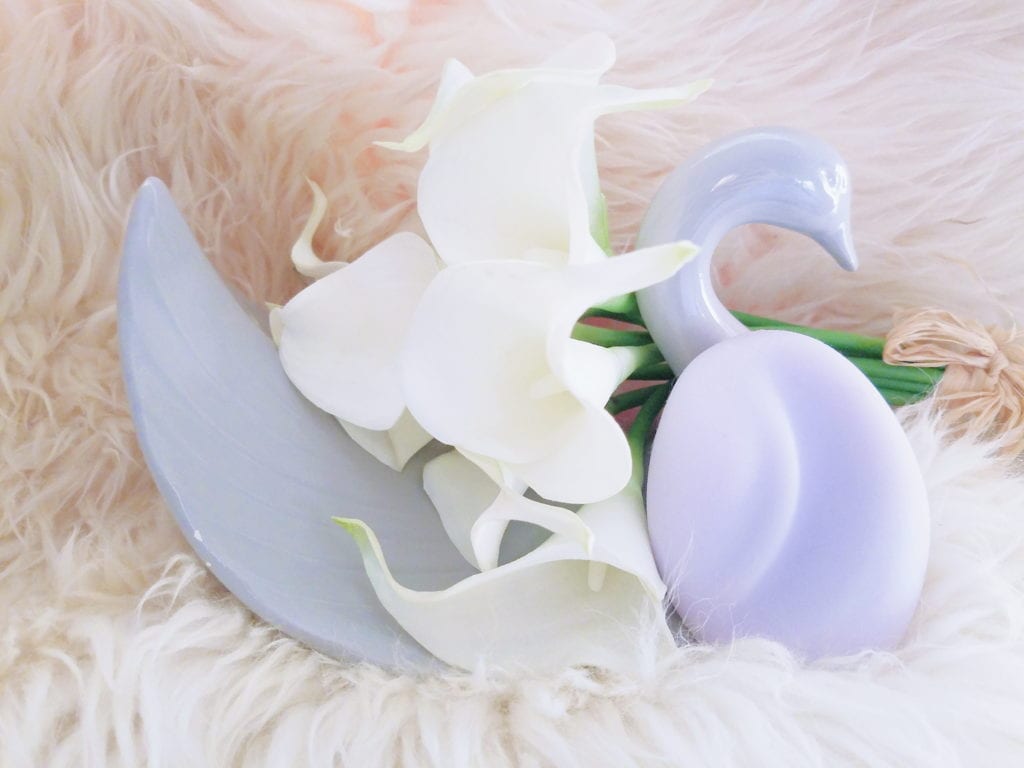 2

Dune

The Dune, meanwhile, is less about experimentation and more just going for it. Its bumps are thicker and more centered than the Ripple's cascades. One side features two fleshy "hills" and a slightly smaller one. Distribute pressure across the top of the clitoris, or turn it sideways to tessellate it along with the labia's ups and downs.

On the other, more yonic-looking face, the center node is ideal for focusing on the clitoral glans. The oval's outer "rim" traces alllll along the crura, and the thicker bottom margin can be squished against the vaginal entrance if you wish. Explore where your internal clitoris starts and how far it wraps around.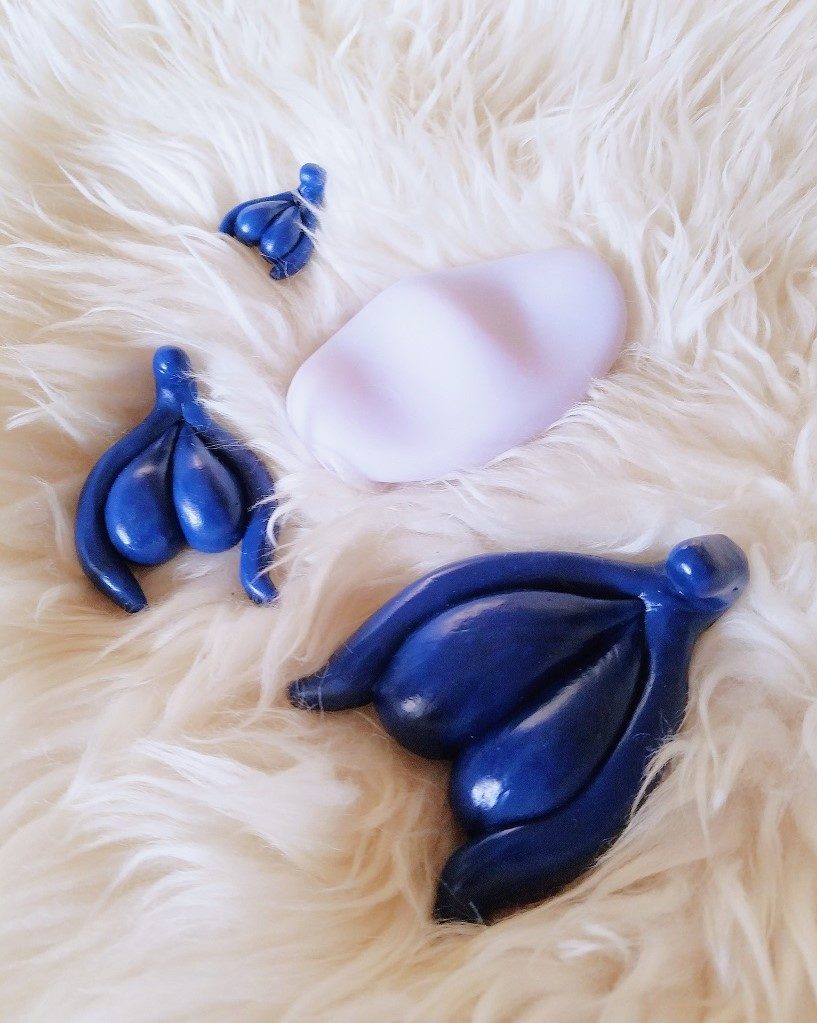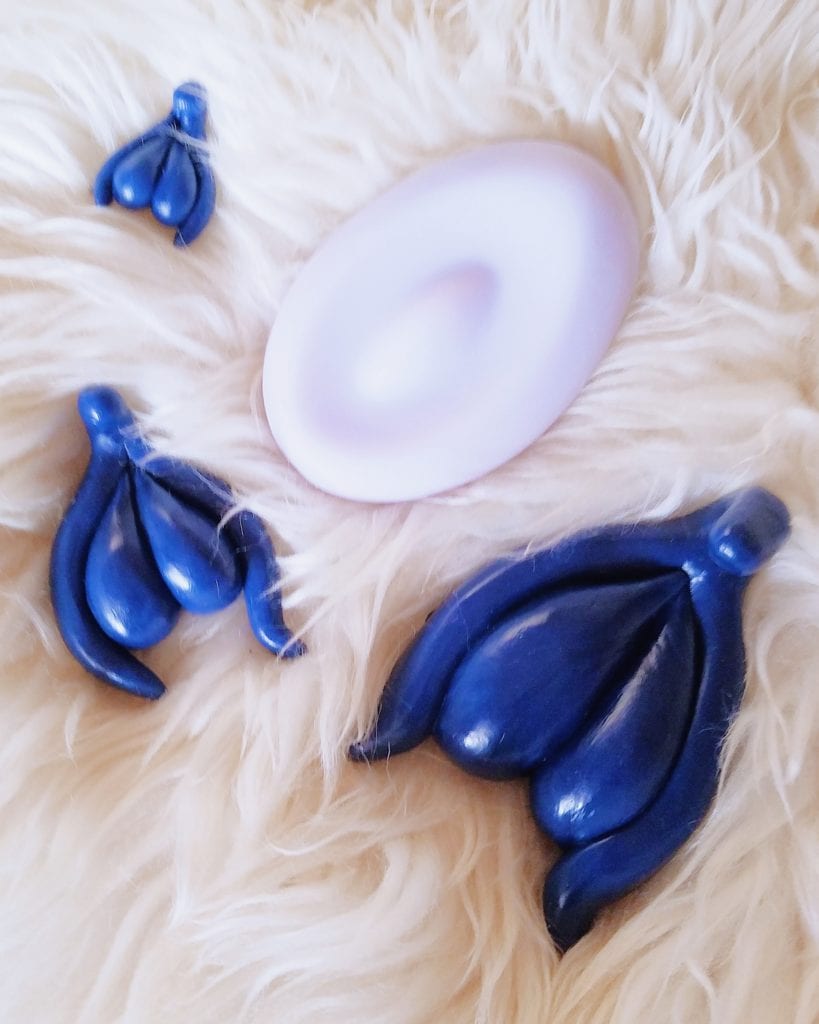 ---
More tips for using the Pelle Whim
Get creative with this unconventional vulva stimulator. You don't have to lie on your back, positioning the Pelle Whim perfectly straight on your genitals, moving it up and down.
Use different angles and swiveling motions, or tap it like a big doorbell. You may find that there's one side of your clitoris that enjoys certain maneuvers more than the other one does.
Try placing it on a firm pillow or mount to get on top and grind against it.
When I'm using the broad faces, I prefer to keep the slippage minimal with just a drop or two of lube. It's about the pressure for me, with just the slightest friction under the hood. Most times, with the Pelle Whim, I'm using it over my underwear.
However, your mileage may vary, and you might find that wetter is better for you. That's especially relevant you're using the sides to simulate cunnilingus. Also, be mindful of pubic hair — you probably don't want it to snag on the silicone.
2

Try the Pelle Whim with a partner.

Partner play could mean sandwiching the Whim between your vulva and a partner's genitals to spread out the sensation. Or put it inside your underwear or a strap-on harness.

The Pelle Whim can: 1. Be a source of stimulation for the wearer during strap-on play, or 2. Buffer pubic bone pain from bumping against a firm dildo base.
3

Pair it with a squishy vaginal plug

So you like squish! Try the Whim with an Uberrime Sensi plug, which has a small (not butt-safe) base that won't take up too much vulvar "real estate". It leaves plenty of room to play outside while the inserted portion pushes against my internal clitoris from the inside. It also lengthens and contracts as my pelvic floor muscles squeeze around it, sometimes deliciously nudging my cervix.
That price tag, though!
$98 for two squishy vulva stimulators might sound like a lot. And yes, body-safe but affordable sex toys are essential for accommodating shoppers, but I'm also known for enshrining an expensive dildo that I bought out-of-pocket.
I can appreciate a luxurious and unique, artisan-made product from a small business that's inclusive and pays its workers fairly. What's more, with silicone, you buy it once, and you can sanitize it and use it again and again for life. It's quality material, and I'd play with the Pelle Whim so often that the cost per use would hardly warrant batting an eye.
---
Other squishy vulva and vagina toys!
You don't have to break the bank to get some cushy squishies that will last you. These alternatives can't replicate the Whim's exact sensations, but they're worth exploring and might be close enough for the price!
The most comparable option that Spectrum Boutique stocks is the Bananapants Bumpher. One side can stretch over the base of a dildo — useful for strap-on play — while the other features big bumps to hump and press against.
It's squishy silicone, boilable, costs about $35, and can be used solo if you wish. However, the Bananapants clitoral grinding toys are firmer than the Pelle Whim, glossy in texture, and a lot more centered and direct. That may be a good or bad thing for you; I like both for different reasons.
SheVibe also has a slightly different version, called the Bananapants B.Cush, that sticks to dildo bases.
View this post on Instagram
If you want vibrations with your squishies, the Iroha Rin or Zen can be a good fit. Their motors are on the weak side, and the padding isn't as thick, but the elastomer gel under the silicone surface is suuuuper soft and can be (in Zoë's words) "smooshed around like a pug's face."
For a cheaper, short-term choice, you could also stretch a penis sleeve over your hand or the head of a wand to add some texture and squish. Sex toys marketed toward men don't have to be exclusively for cis men! Just be sure to check for changes in color or smell before each use, since TPE and TPR masturbators are porous and don't last as long as silicone.
---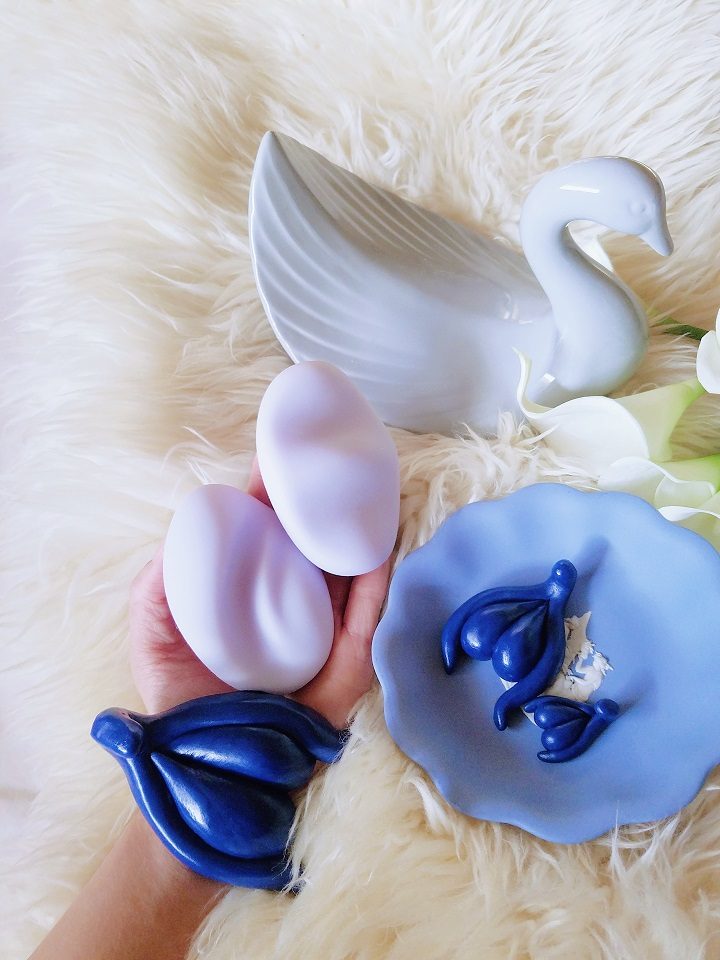 Closing thoughts on the Pelle Whim
If you're already BFFs with your labia and clitoral crura, you may have nodded all along with my descriptions of what the Pelle Whim is capable of. To recap, each set offers four broad faces and many ways to focus the soft, tongue-like sensations — on any or every part of the vulva.
You also may have noticed that this write-up is way longer than my usual Spectrum Journal post. That's because I friggin' love this creation and how versatile it is for something so seemingly simple. I wish there were more like it on the market.
If you love genital grinding or pillow-humping, this toy is for you.
And even if you don't buy a Pelle Whim, I hope your takeaway is to explore more of your external genitals than the clitoral glans alone.
Hold your index and middle finger in a narrow V and rub the fleshiest part of your labia majora. Feel around for where you're sensitive. If you wish, you can pair that with direct clitoral glans stimulation and penetration. It's like the difference between playing with a penis head alone versus the head and shaft.
Your vulva deserves to be pampered royalty.
---
Notes & stuff
This article is a repost of a review I wrote for Spectrum Journal.
Want to learn more about the internal clitoris? Read my guide to clitoris and penis homology!