Zumio E oscillator review & comparison (vs. Zumio X and S)
Behold the Zumio E — the best Zumio model yet!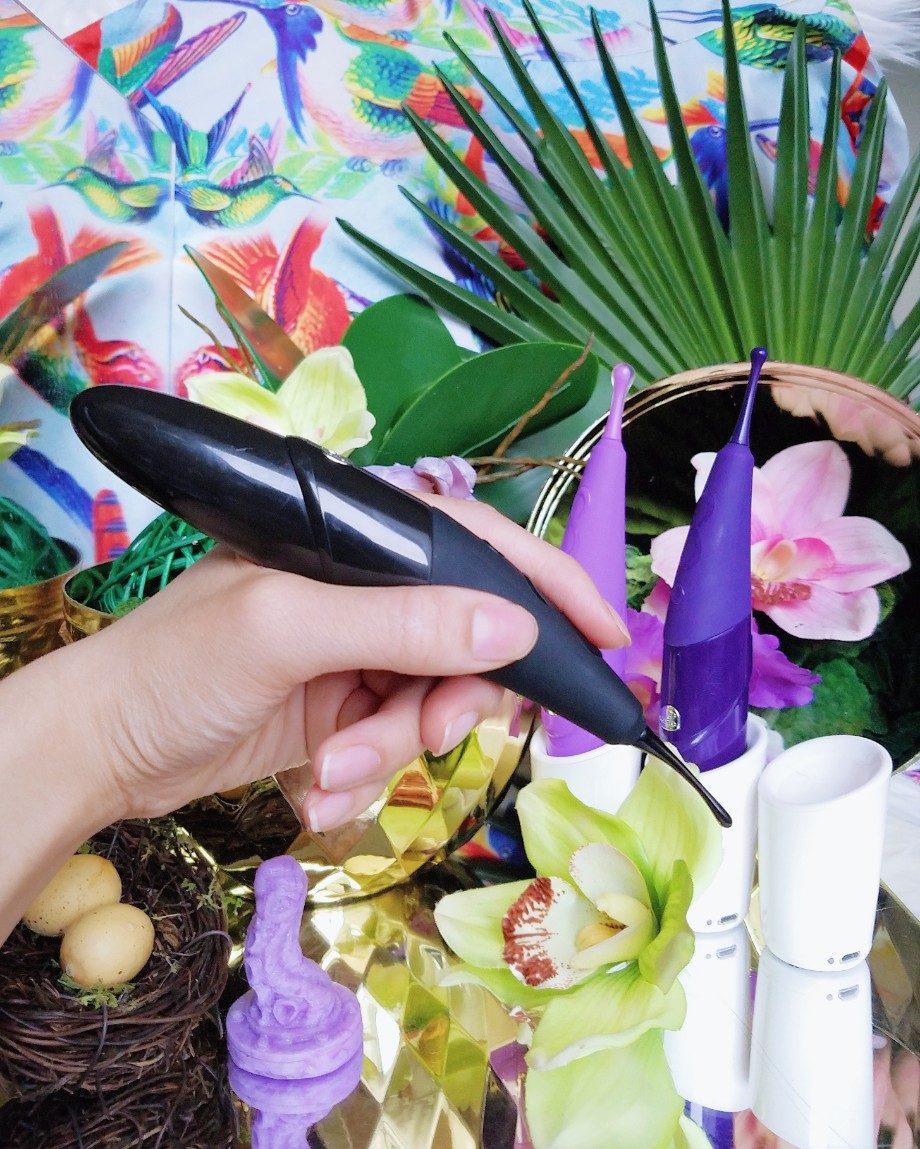 I ADORED the Zumio X Classic when I first tried it. At the time, its concentration of power was unprecedented; RUMBLY pinpoint oscillations are rare in Toyland. And the Zumio's head was about as focused and targeted as you could get.
It reassured me that my orgasms would still be secure and readily available if I were to ever go on medication for depression or ADHD. Two years later, I'm taking intermittent Prozac for PMDD; I couldn't have predicted that I'd experience zero sexual side effects.
I also couldn't have known that, with the release of the Zumio E, the Zumio X would become practically obsolete.
In this Zumio E review and comparison
How the past Zumio models felt in use
Zumio X Classic
The original model, known as the Zumio X, is super intense, due to its nearly-rigid stem and tiny tip. It came in one color: eggplant purple.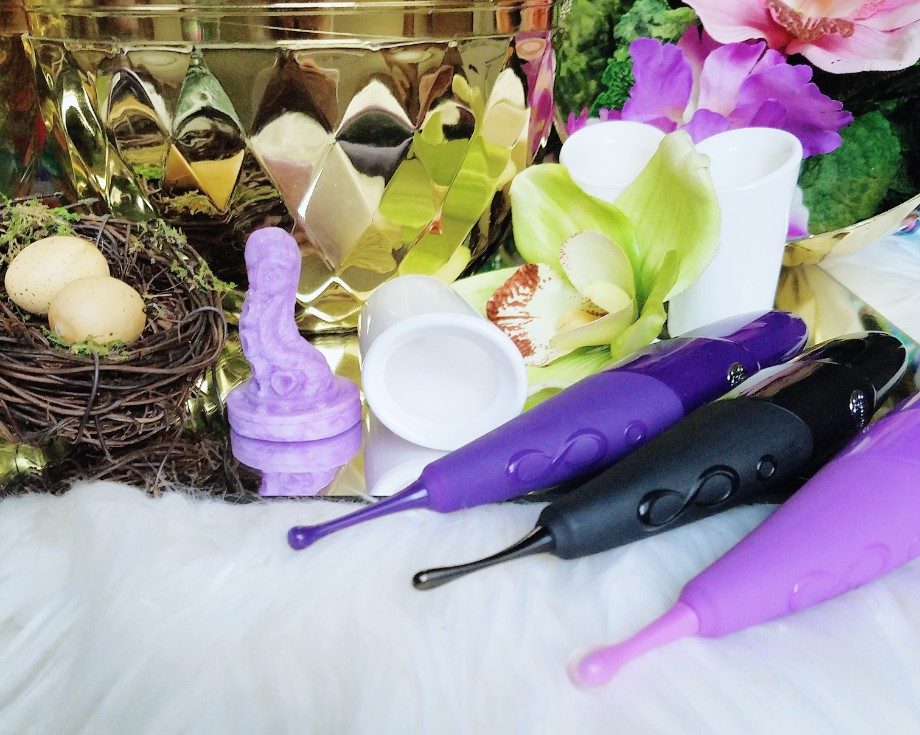 Sometimes, the Zumio X Classic's first speed is almost too much for me. If I'm not already aroused, I have to move it towards the base of my external clitoris instead of the tip to enjoy the sensation. I seldom made it past the third speed, and never used it under my hood.
Read my full Zumio X Classic review.
Zumio S Caress
The second Zumio, the S Caress, toned it down a little. Its stem is shorter for a smaller range of motion, and its tip broader and silicone-coated for cushioning and more diffuse stimulation. Its sole color was a brighter (to some, tackier) lavender.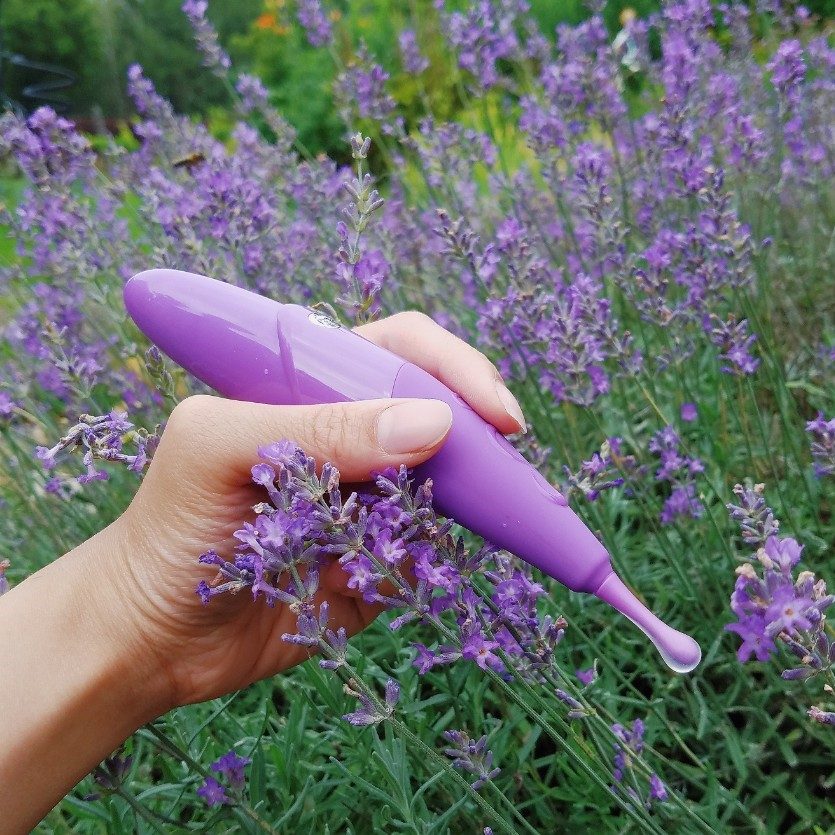 I found its 8-speed range was far more usable; nothing was too much. Your mileage may vary, but the Zumio S Caress has a broader audience, for sure.
Read my full Zumio S Caress review.
First impressions of the Zumio E's new features
!!! THE COLOR! The new Zumio E comes in a sleek black for a more luxurious feel. It reminds me of the darker options in Le Wand's Chrome Collection.
AND! INCLUDED IS A CAP for protection and cleanliness during travel. That's a long-overdue feature. With how slender the Zumio stems are, have concerns about snapping them when jostling them around in my purse with my stainless steel njoy Eleven and Magic Wand Plus.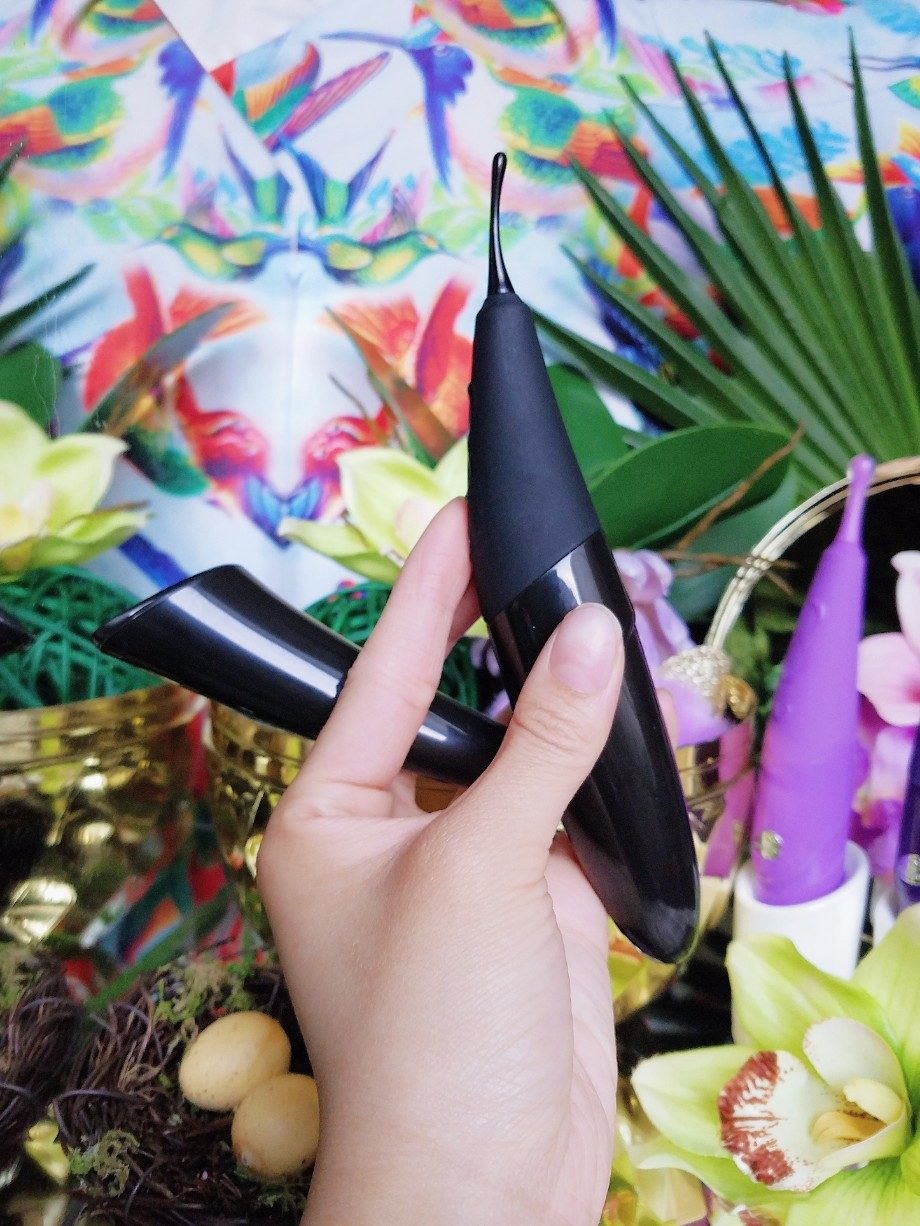 What's new with Zumio E's shape
I find the Zumio E to be a lovely in-between of intensity and versatility. Instead of round, its firm metal tip is elliptical (hence E in the name) and flattened, like a paddle.
That means more options, depending on how pinpoint you want the oscillation to be:
Use the lateral edge for a side-to-side movement.
The flat face results in a relatively broad tapping
Keep it focused with the sharp tip.
Use the stem to switch to more gentle stimulation quickly.
The Zumio E will probably be your favorite, too, if you:
Enjoy teeth or fingernails on your clit
Are particular about which direction the stimulus is moving
And, as with all Zumio oscillators, you can use light pressure for a sharper and fluttery sensation, or switch it up with more force for slower and deeper rumbles.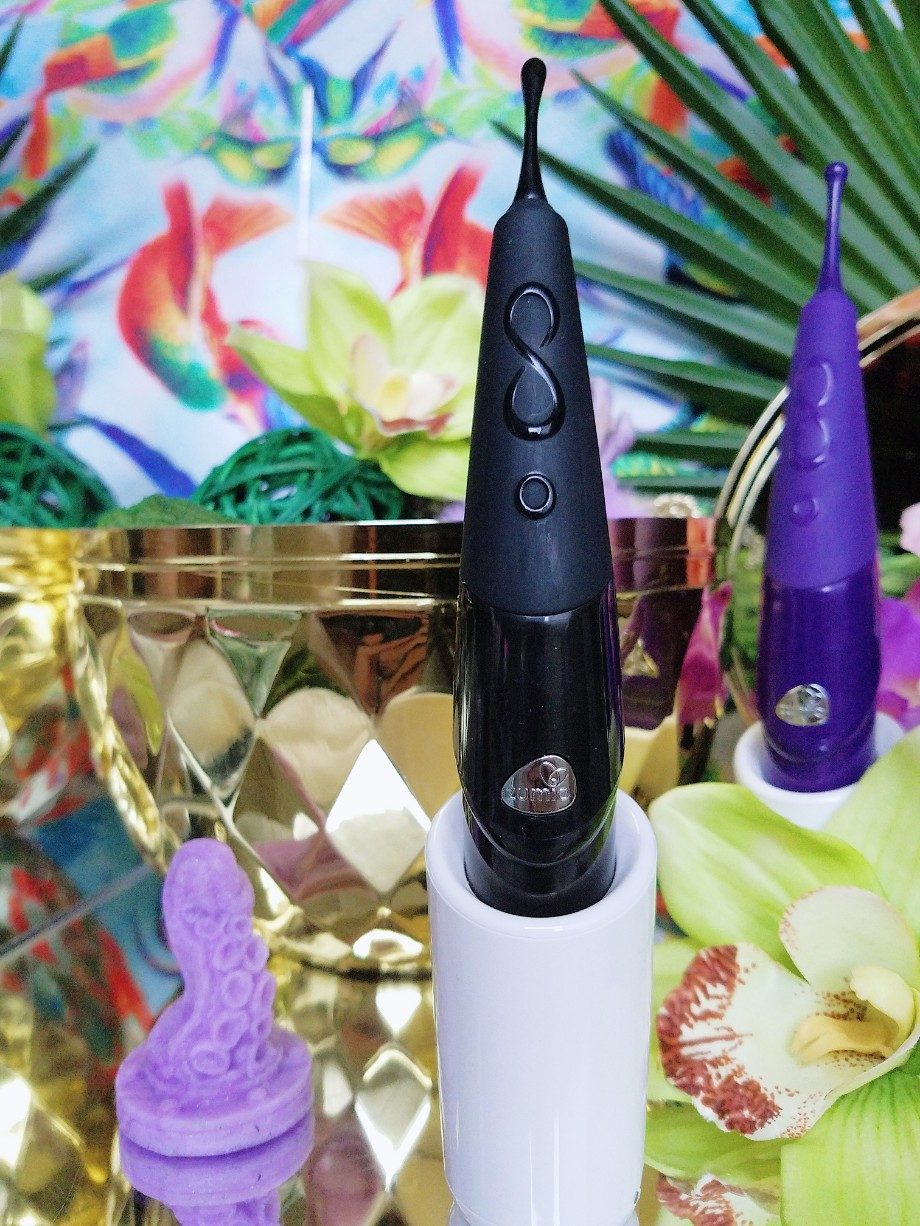 How's the Zumio E's motor?
Noise level
For starters, the Zumio E is so much quieter than its predecessors and sounds way less mechanical. Fuck yeah! For reference, the others' first settings are louder than Zumio E's highest.
Speed settings and controls
The Zumio E also starts at lower rumbly speeds; its eighth and top speed is still high-pitched, but less so than the others. It's hard to quantify how intense it feels in comparison since that's so heavily dependent on how you're orienting the spoon-shaped head.
As with other Zumios, there are three buttons on the Zumio E. Hold down the on/off switch to activate or deactivate the travel lock.
How the Zumio E pinpoint oscillator feels in use
Because the Zumio E's edge is so sharp, I can achieve similar intensities to the Zumio X. But there's yet another thing I love about the Zumio E!
With the Classic model, I sometimes feel sensitized, like I want to back away a little after I come. The Zumio E, in contrast, is so much more intuitive to position and adjust. I can proceed to squirt with it if I want to — without much discomfort. Oh, goodness; it's a great day to have a clitoris. ?
My verdict on the Zumio E clitoral oscillator
There is no other Zumio that I'd recommend nearly as often as the Zumio E.
It blows the original Zumio X Classic out of the water, and better suits my needs than the Zumio S. If you want the deep stimulation to be a little less pinpoint, go for the Zumio S or a We-Vibe Tango.
But as far as choosing the pinpoint of the most pinpoint goes, the obvious choice is the Zumio E — the quietest, most versatile, best Zumio model yet.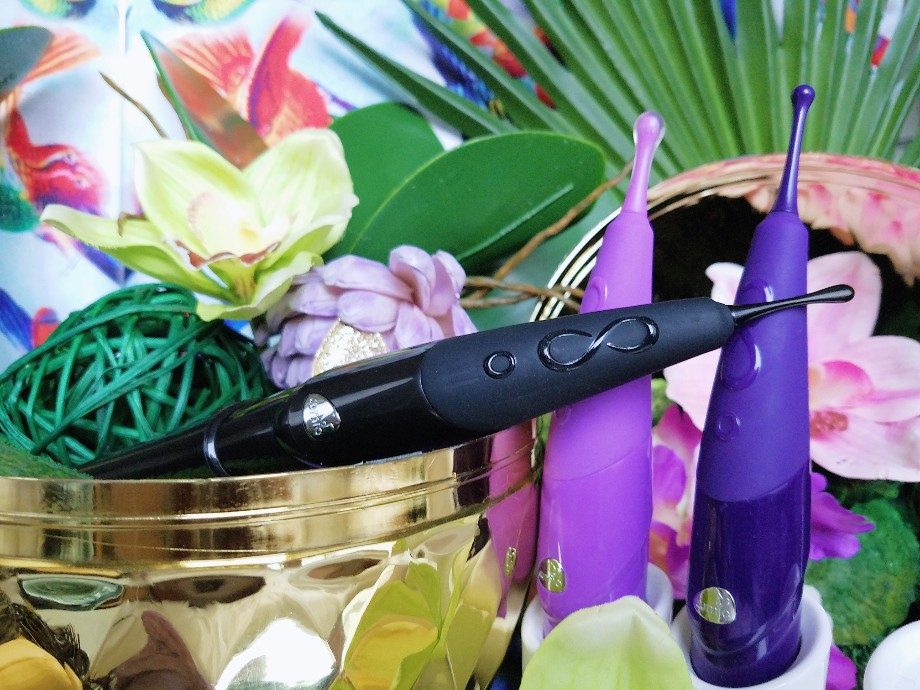 Get a Zumio E and take 10% off with discount code SUPER
Shop Betty's Toy Box and use the coupon storewide.