Iroha Zen Matcha textured mini-vibrator review
If you're a clitoris-owner who's ever envied the textures inside Tenga's penis-strokers, you're in luck.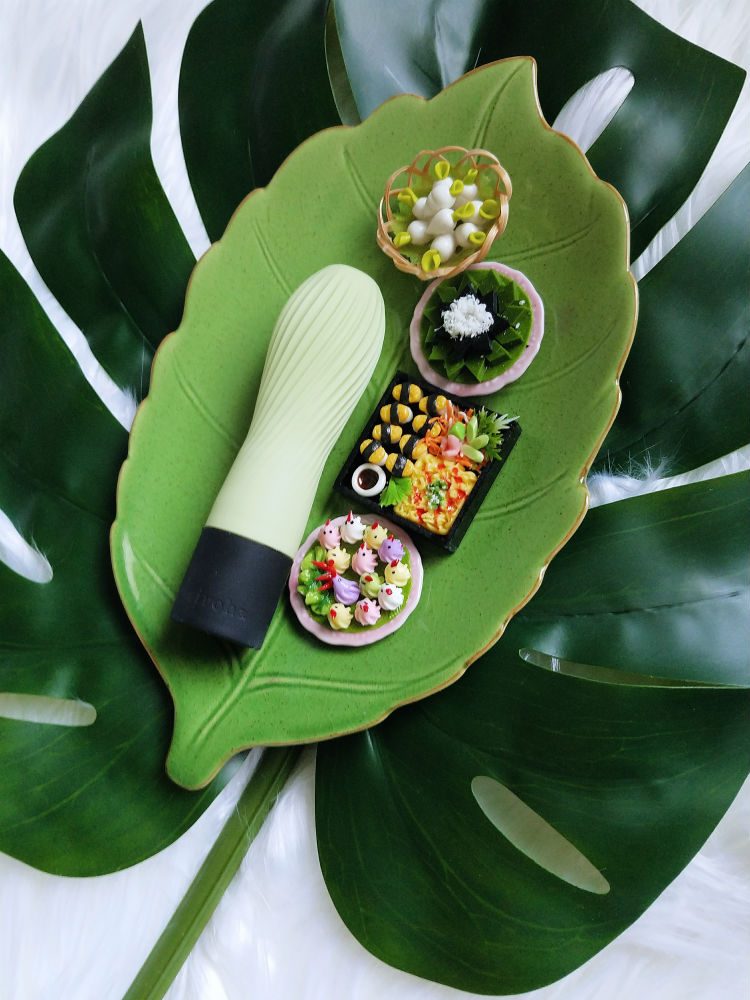 The Iroha Zen is a mini-vibe that resembles a Tenga 3D Zen sleeve, but smaller, phallic, and non-porous. You can rub the delightfully squishy, tea whisk-like ridges against your clitoris, inside your vagina, or on whatever external junk you have.
The Iroha Zen's texture
Though the Iroha Zen isn't explicitly marketed as a penis toy, it still has a unique feel that my boyfriend appreciates against his penis's frenulum. When I prodded him for a more specific description, he said, "You know how I sometimes ask you to graze your teeth lightly against my dick during blow jobs? The sharpness of the texture is similar to that."
I'm someone who appreciates a pinpoint vibe or fingernail through the hood of her clitoris, but pressing the Zen's pleats against the glans directly is a new experience. The buttery, matte silicone glides against glans. With a dollop of lube, it's hardly abrasive, in part thanks to the squish.
Iroha's soft-touch silicone squish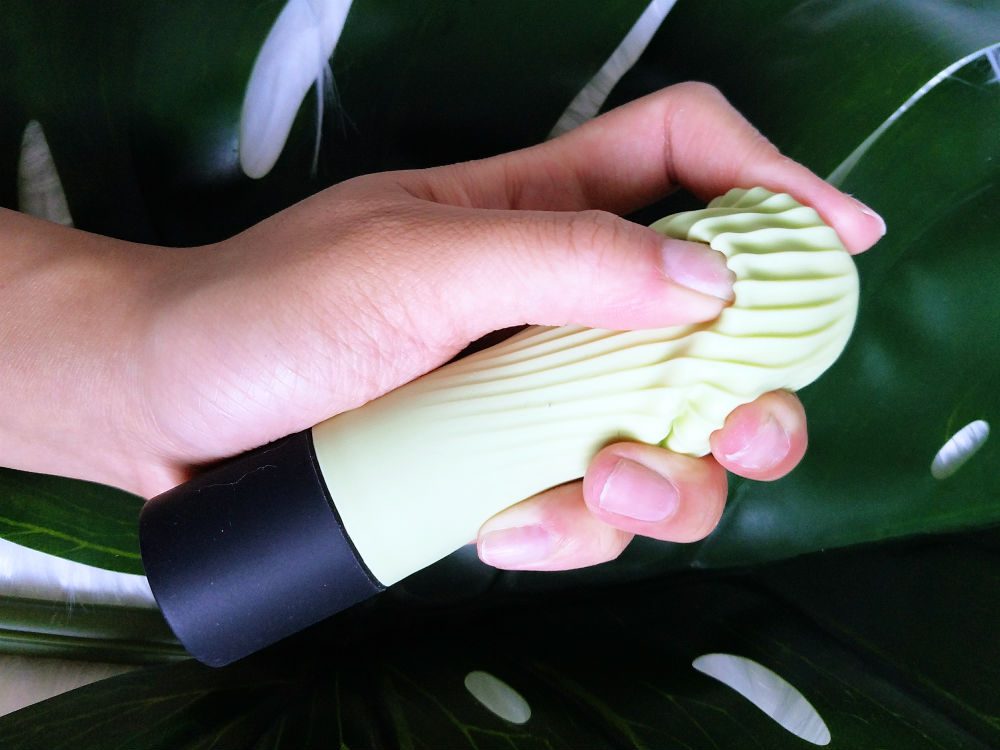 The Iroha Zen's silicone is thin and pliable, and the underlying layer feels like something between a marshmallow and a gummy bear left in the sun. That's pretty much the best description. Think of it as a 5″ long, 1″ diameter, and rigid bullet stuck inside an elongated marshmallow— there's just enough of a squishy coating to form a swelling head. You can smush the outer layer and move it around, like a penis's foreskin, and it's delicate enough that I can feel the stiffer, underlying shaft and place some pressure.
Lately, my G-spot has been too sensitive for strong vibrations or a rigid and sharply jutting dildo head. In those cases, the Zen's gentleness is perfect. The matte silicone and ridges lightly grab on to my G-spot for traction, while the force is well-cushioned.
Orgasms with the Iroha Zen
When I press the highest speed's vibrations against my clitoris through my underwear, the Iroha Zen easily gives me mellow, drawn-out orgasms that extend upon themselves and blur into one trance-like state. The orgasm is not a hard and fast one-and-done or an overwhelming shock like the often-endorsed powerhouses.
The Iroha Zen's vibrations
I'm sensitive enough to vibrations that I wouldn't call the Zen's "useless," but I understand any reviewer who would. The Iroha Zen is not a vibrator for those who need power. It's more for those who've tried other toys with separate batteries but found many of them forcefully high-pitched.
The Iroha Zen's frequency isn't anywhere near irritating or whiny enough to call "buzzy," but it sure as hell isn't rumbly, either. When I think of a rumbly vibrator, I think of a low-frequency and high amplitude (big range of motion). This vibrator only fits the first criterion. It's not a booming bass or a busy bee— just a refined and low-pitched, medium-low-amplitude hum.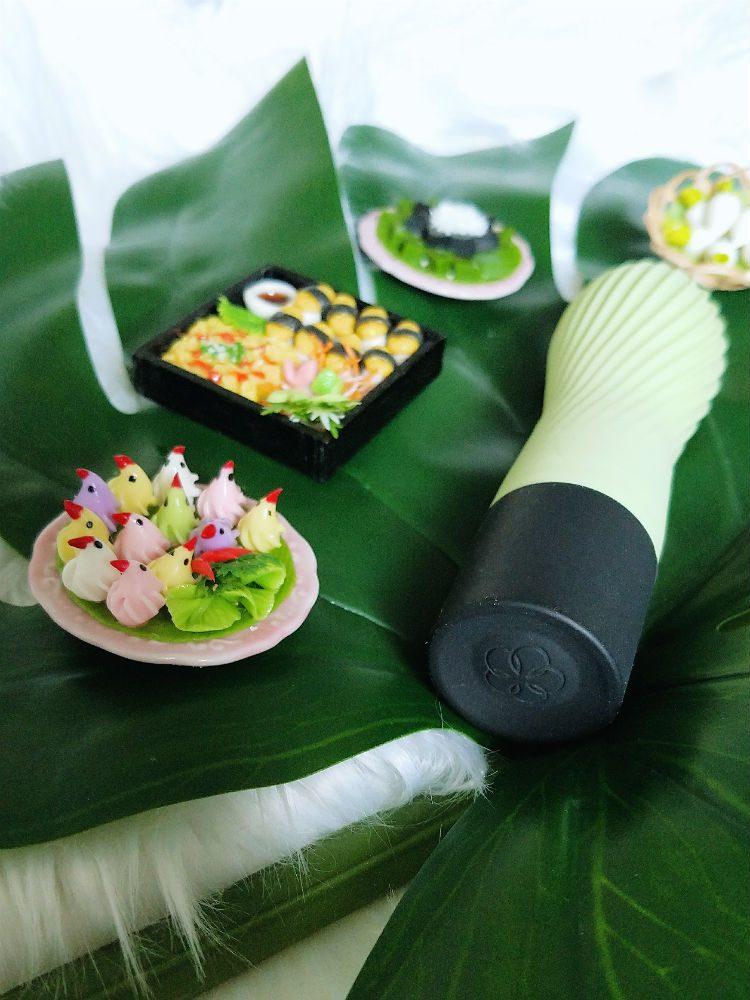 For comparison, the strength of the Zen's highest speed is somewhere between the lowest two on Fun Factory's Battery+ toys, though the Zen is not as rumbly. I think the price tags in both cases are justified. Fun Factory's Battery+ line is much pricier than the Zen, while the Iroha Zen gives you a lighter taste of luxury at an affordable cost: $34.99, as of the day I posted this review.
One-button control interface
One button cycles through the settings. The interface is useful when there are only 4 settings. However, the Iroha Zen's speed range feels incomplete. It's as if the middle speed should have been the lowest, and the lowest shouldn't be a thing. The fourth setting, a fast and smooth wave pattern, does nothing for me.
Unusual color choices
Let's be real: vibrations aside, I would've been excited to buy the Zen just because it's squishy silicone, textured, and green, and under $35. Green and yellow sex toys are rare outside of custom-made fantasy dildos. It's exciting to see a vibrator manufacturer mix such charming swatches.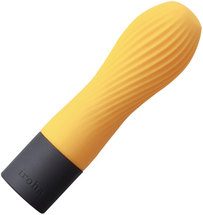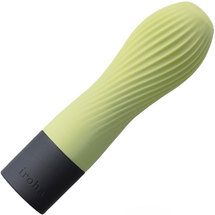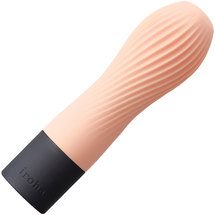 The Zen is also available in pink, and even that's an unconventional tint. It's not a Pepto-Bismol or Barbie pink, but rather a peachy petal pink. Or a light strawberry milk pink. If Iroha had played it safe with the usual bubblegum, fuchsia, purple, or black, the Zen vibrator wouldn't have stood out or fit the brand well.
Overall verdict on the Iroha Zen vibrator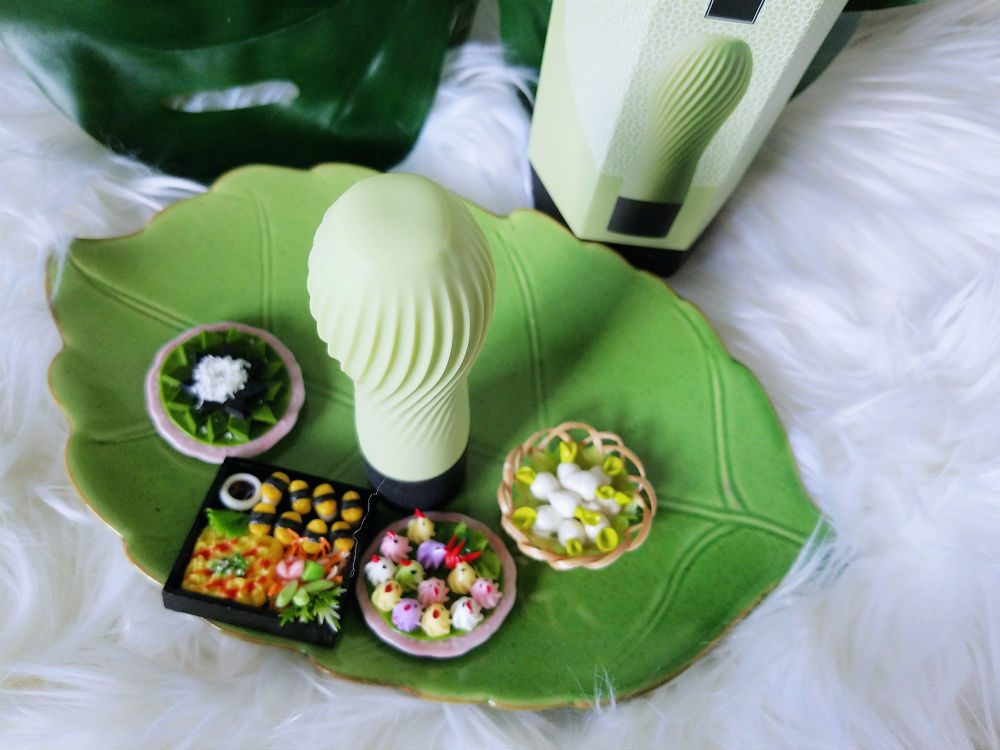 I requested the Zen from SheVibe because I saw positive reviews from people who wanted a gentle vibrator. I can recognize and respect when vibrations feel like an earthquake. However, I also appreciate the other end of the spectrum, as long as the price tag fits.
Despite its tender touch, the Zen's vibrations don't feel cheap. Nor do the materials. The Iroha Zen is a unique experience for the price, regardless of whether you turn on the vibrations.
Its consistency and size make it optimal for shallow penetration (though it's not butt-safe due to lack of a flared base!). I would especially recommend the Iroha Zen to people experiencing pressure-related pain during penetration due to pelvic floor tension, endometriosis, and similar conditions. However, my suggestion extends to those who don't like powerful vibrations or intense insertables.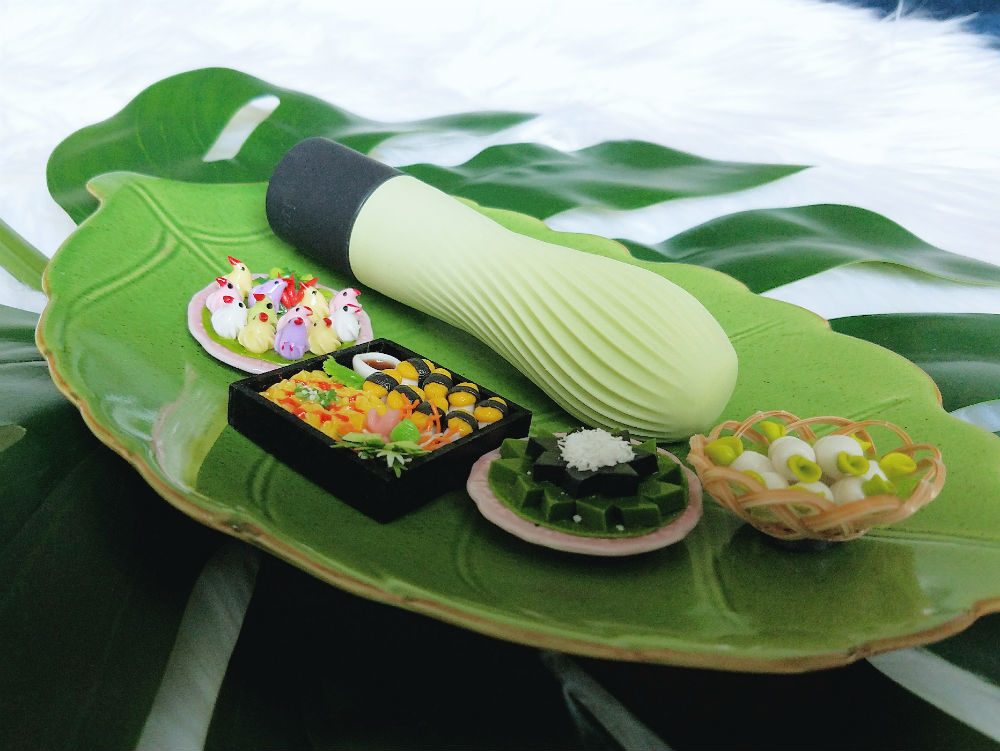 As well, if you like fine surface textures, teeth, or fingernails skimming against your external bits, the Iroha Zen is the phallic and non-porous analog to the Tenga Zen. I don't know what the next step is for Iroha, but additional, affordable silicone toys with Tenga's textures would get two thumbs up from me.
UPDATE: Iroha also released single-use vulva squishies made from seaweed gel. You could also turn a textured Tenga egg inside out to put on a sleeve. PLUS! Squishy silicone grinders are far more common nowadays, such as:
Where to find the Iroha Zen
You can shop for the Iroha Zen in three delicate hues: Matcha green, Hanacha pink, or Yuzucha yellow at SheVibe. It's a very affordable toy at $34.99, as of the day I posted this review.
Disclaimer
SheVibe sent me the Iroha Zen Matcha in exchange for my honest and freely-given review. I use affiliate links throughout this post, which bring me a commission at no extra cost to you. None of this sways my opinion of the sex toy. If I don't love a toy or if I think it belongs in the trash, you'll know.
Super friendly people run SheVibe. So even if I bought the vibe myself, I still would have given them a shout-out in my review.