Hankey's Toys Dragon XS review: INTENSELY textured silicone dildo!
The uninitiated may raise an eyebrow at the ostensibly "Xtra-Small" Hankey's Toys Dragon dildo. It's above average compared to a human penis, but keep in mind: the brand is [in]famous for HUGE dildos and fisting lovers' porn.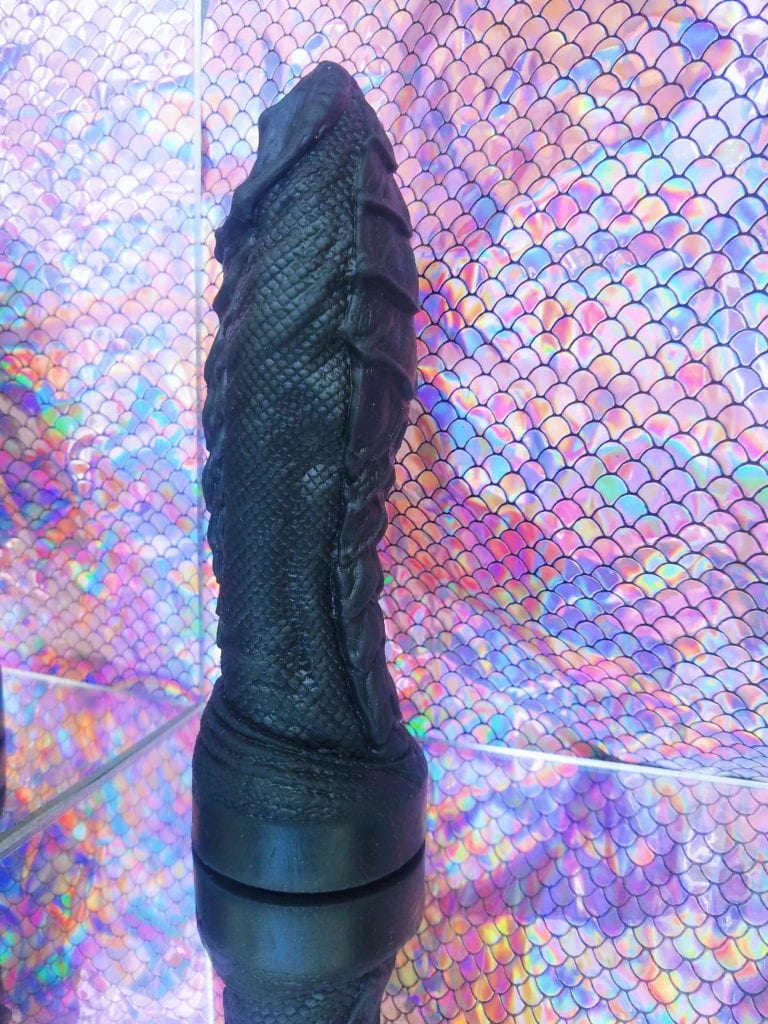 For further context, their bludgeon-like "Medium" Topher Michels dildo is about the thickness of a soda can. And the Dragon XS is 5.75″ around (or 1.83″ across) the mid-shaft, with 6.5″ insertable length.
On paper, not much about the Hankey's Toys Dragon XS sounds especially G-spotty. Mine is super squishy (think of a makeup sponge) and straight-shafted, with a gentle mid-shaft bulge — quite the opposite of "front-loaded."
In practice, though, it is hardcore in a different way than what I'd usually go for.
Super sensory scales!??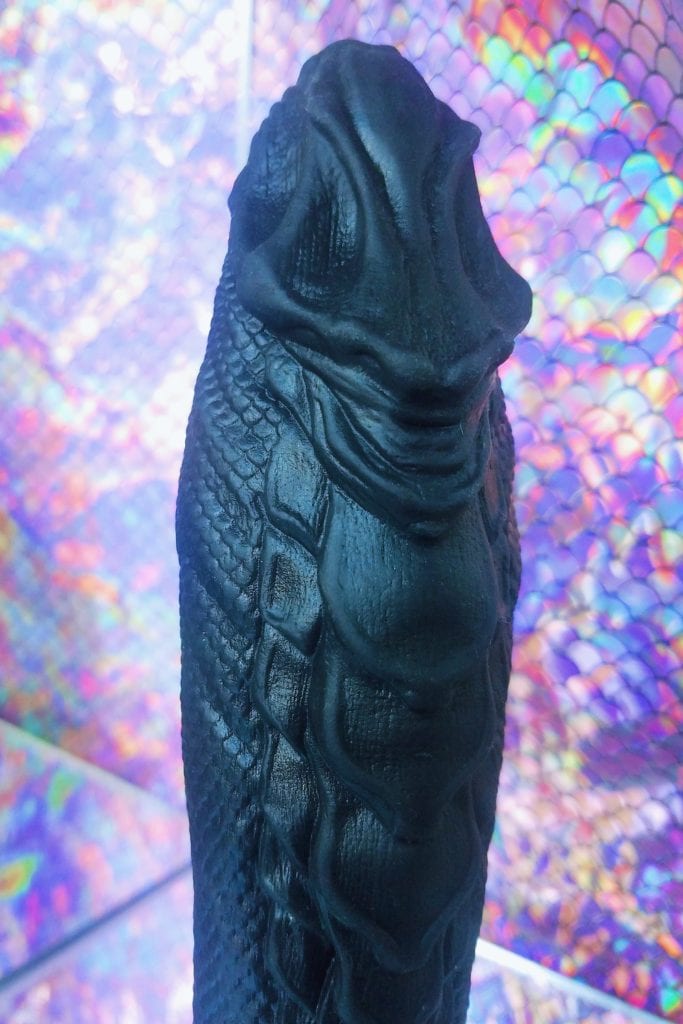 With how heavily textured this dragon dildo is, I wouldn't want it to be any firmer. The plates along the shaft are sharp. And there is hardly any insertable part that's smooth. There's an all-over grainy, leather-like finish.
My walls instinctively clamp around the Dragon like a vise, letting the silicone conform to my pubic bone's contours. It's the protruding scales that dig into my G-spot — serrated but scattered stroking while tip drilling.
As a friend so eloquently described, "It feels like it could turn me inside out." But not literally. Some of Hankey's Toys' faithful users go bigger and bigger and might turn inside out. But that's not what I'm going for, here.
Readers who love the coital alignment technique with squishy insertable pervertables will delight in the design. For my outer bits, I can angle the Dragon's shaft for super easy indirect clit grinding, without changing internal sensation much.
That's how bendy it is — my thumb and forefinger can easily pinch it in half.
Who is the Hankey's Toys Xtra-Small Dragon not for?
Unfortunately, the trade-off with the XS Hankey's Toys Dragon dildo is that the stimulation is focused on the bottom half of my vagina. Jiggling with and grinding on it is plenty for some users, especially those with short-to-average clit-vag gaps.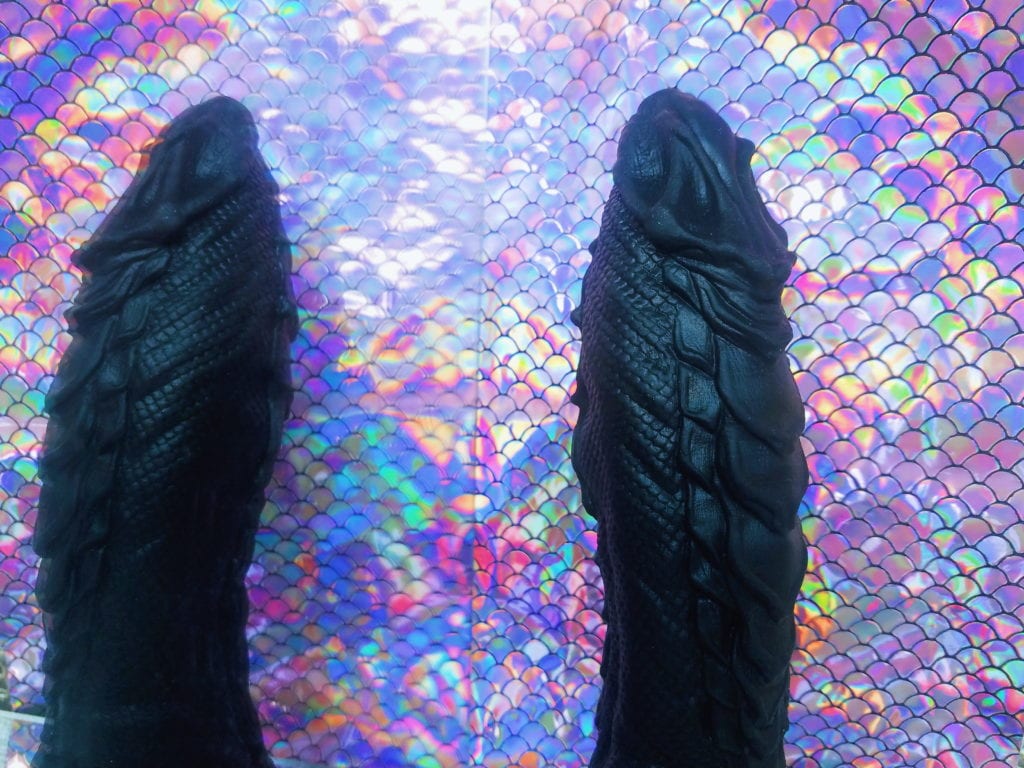 For me, though, it's too soft, tapered, and short to do anything for my cervix or A-spot. I can't thrust the way I'd like to with the XS Hankey's Dragon — I feel like I'll run out of length.
Also, I can't recommend this particular dildo for anal use, since its base isn't sufficiently flared. If you want a butt-safe dragon dildo, try the BMS Addiction Ben instead. The textures aren't as sharp, but the Ben and Dragon feature a similar aesthetic and girth.
My verdict on the Hankey's Toys Xtra-Small Dragon dildo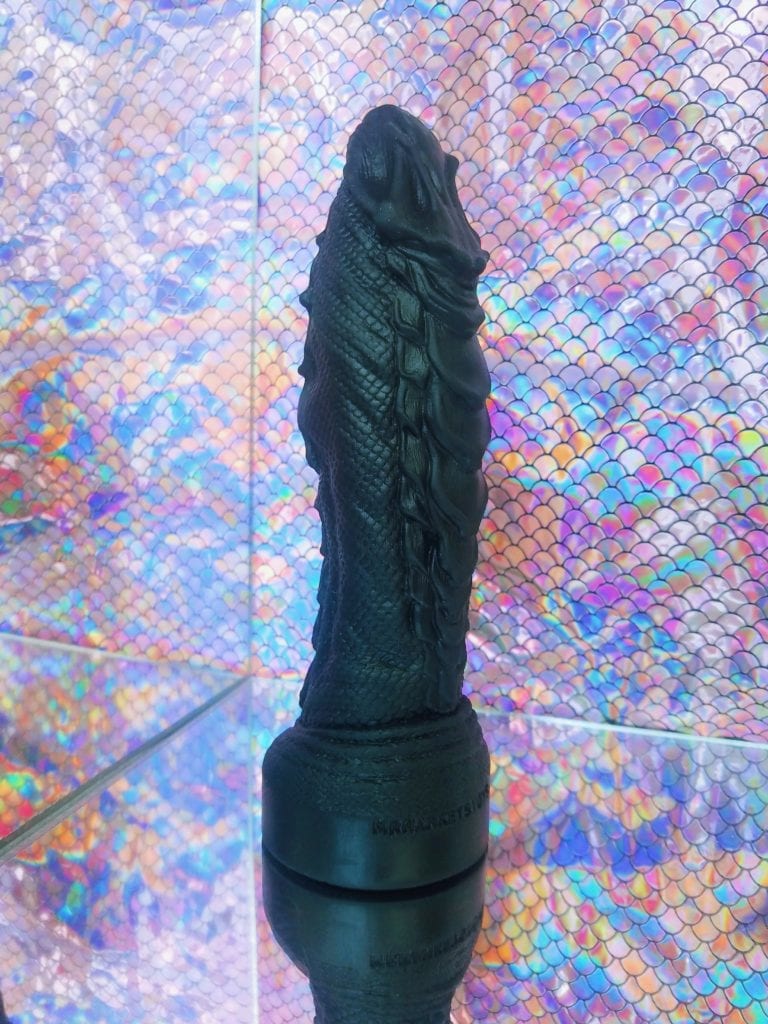 If you want a moderately girthy fuckable for:
moving up in size, but not straying too far from the average
shallow-to-mid-depth vaginal penetration
pleasing serious texture sluts
clenching around and grinding against your clit
…then the combination of size and 75% soft silicone is a perfect fit for you. With the Xtra-Small series, Hankey's Toys sought to expand their target audience, and I think the Xtra-Small Dragon is a not-too-intimidating gateway into big fantasy dildos.
If that appeals to you, get a Hankey's Toys Dragon or BMS Addiction Ben.
Unfortunately, I'm just craving something a little more. Find me snuggling with my longer, firmer, and more generously curved Uberrime Night King.
Take 10% off your whole order from Peepshow Toys with my coupon code, SUPERSMASHCACHE