Lora DiCarlo Filare vs. LELO Ora 3 review & comparison
Hype marketing is one hell of a drug. How do the new Lora DiCarlo Filare and LELO Ora robotic oral sex simulator measure up to the claims?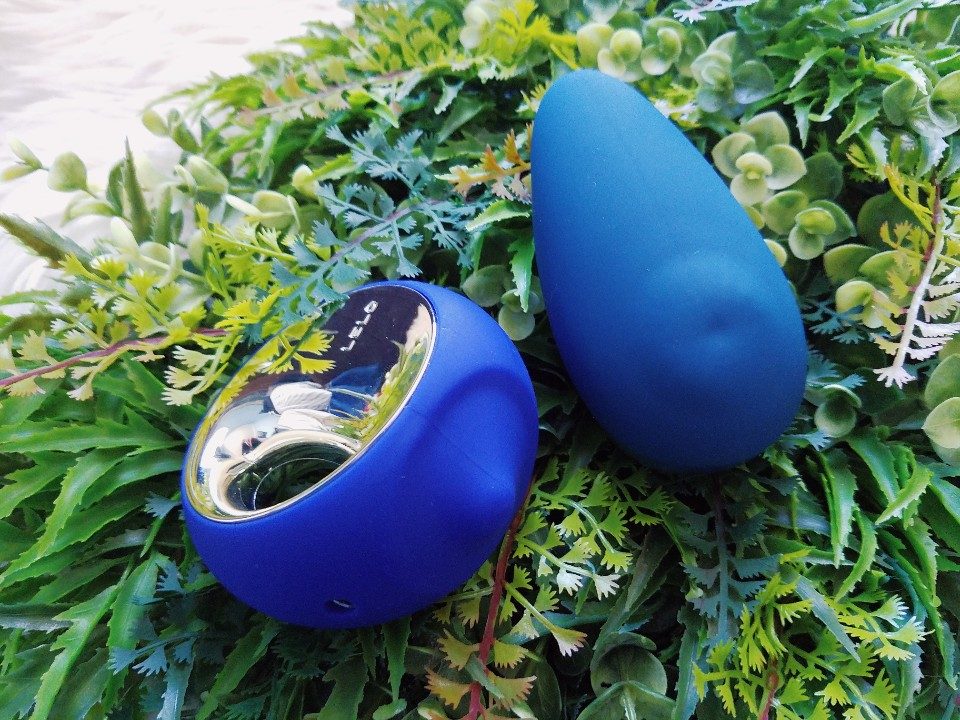 The Filare is one of Lora DiCarlo's many external-only toys, this time meant to mimic the sensations of a "skillful partner's tongue." Two beads under the silicone surface revolve and protrude and press to massage the user's clitoris.
While I found the other Lora DiCarlo sex toys' advertisement overblown, the Filare might actually deserve its grandiose marketing copy.
That's not to say that this sex toy flawlessly replicates cunnilingus, but it does come closer than any other toy I've tried before. And yes, more than the LELO Ora 3 —  another external vibrator with a spinning bead design.
I would compare the Lora DiCarlo Filare to the original Ora, but it didn't seem fair, with how much the design had changed over the years. The Ora 3's bigger, protruding bead might actually give the Lora DiCarlo Filare a run for its money, I thought at first. Then again, it might flop as spectacularly as, say, the LELO Soraya Wave.
So I bought one and put it to the test: Lora DiCarlo Filare vs. LELO Ora 3. Which one is better?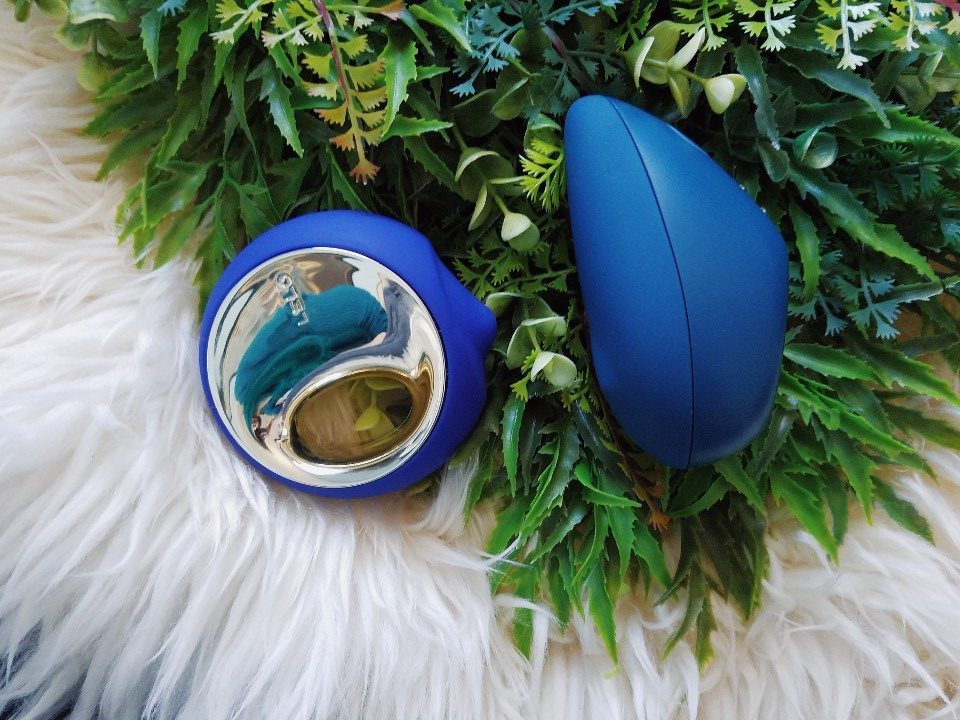 My expectations of the Lora DiCarlo Filare vs. LELO Ora 3 oral sex simulators
A skilled partner targets my clit just right, focusing on a tiny section of my vulva with precision.
The Lora DiCarlo Filare fits that objective by making smaller circles than the Ora 3. Someone making brooooaddd motions over my vulva while eating me out might be a great tease and build up anticipation, but I wouldn't want them doing that the entire time.
Consider also that the Lora DiCarlo Filare has two beads instead of one. Stimulation stays in close clitoral contact, never moving away too much. It has a shorter distance to go, and it doesn't have to move as fast to roll over one spot the same number of times as the LELO Ora 3 does. Consider also that the point isn't to simulate a tongue alone — the two balls remind me of lips, too. They're far more immersive.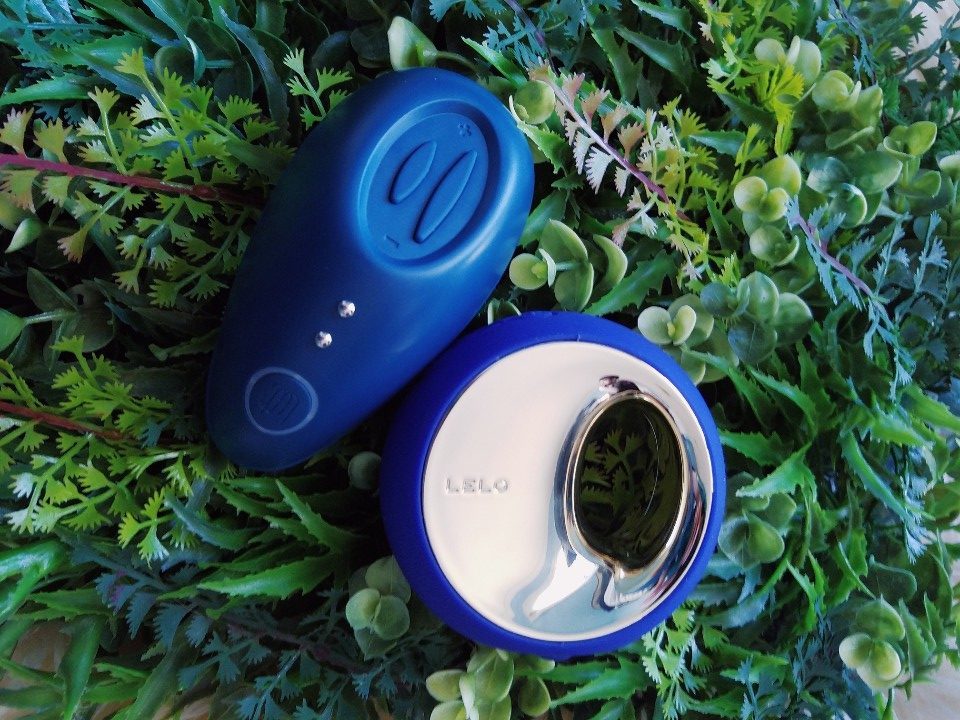 The Ora 3 has a more dramatic bead, but I had my reservations.
LELO's quality drastically declined after changing leadership. (If a partner fingered me as slowly as the Soraya Wave wagged, I'd kick them out.) So I think that the Ora 3 might superficially feel more tongue-like but attached to a far less competent playmate. Still, I wanted to give the LELO Ora 3 the benefit of the doubt.
Maybe between the more pronounced protrusion and the conventional vibrations, some users would read it as more intense. Either way, it was worth looking into who would enjoy the Lora DiCarlo Filare vs. LELO Ora 3 more. Also, finding in-depth and honest reviews of the LELO Ora 3 wasn't easy — many were positive but lacking in detail — so that was another reason I wanted to step in.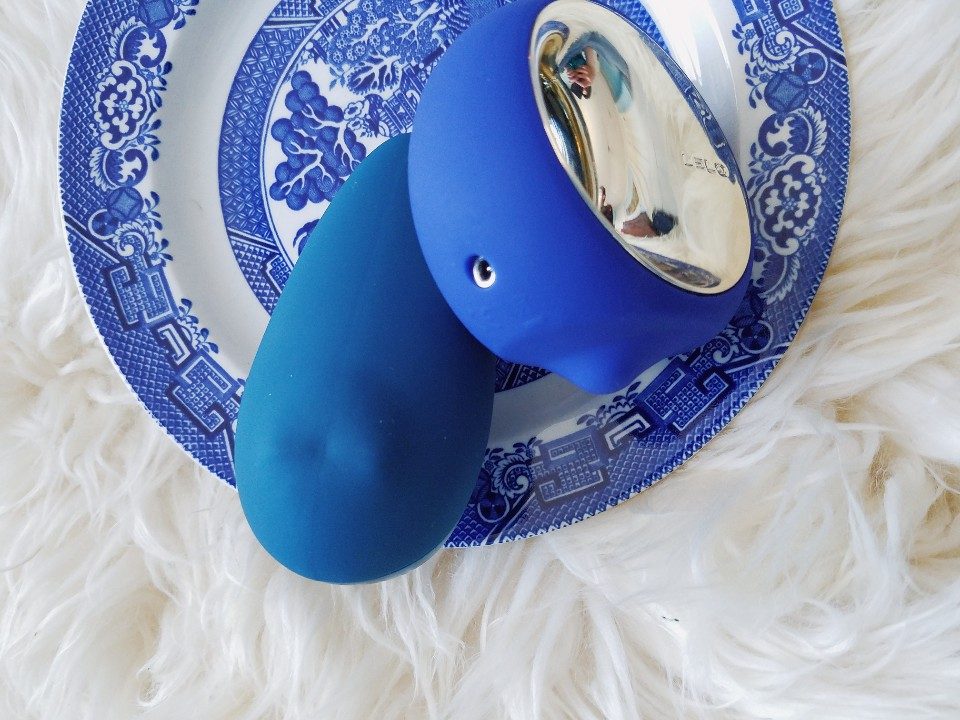 Both the LELO Ora 3 and Lora DiCarlo Filare cover the bare minimum for a premium personal massager:
Body-safe materials only: silicone and ABS plastic1
Silky smooth finish
Slender and easy to hold in my hand
USB-rechargeable
Waterproof
Sturdy box and stunning presentation
But we already knew that Lora DiCarlo and LELO were both luxury brands.
Let's get to what actually matters, layer by layer. We'll start with the exterior features before getting into how the Lora DiCarlo Filare and LELO Ora 3 feel.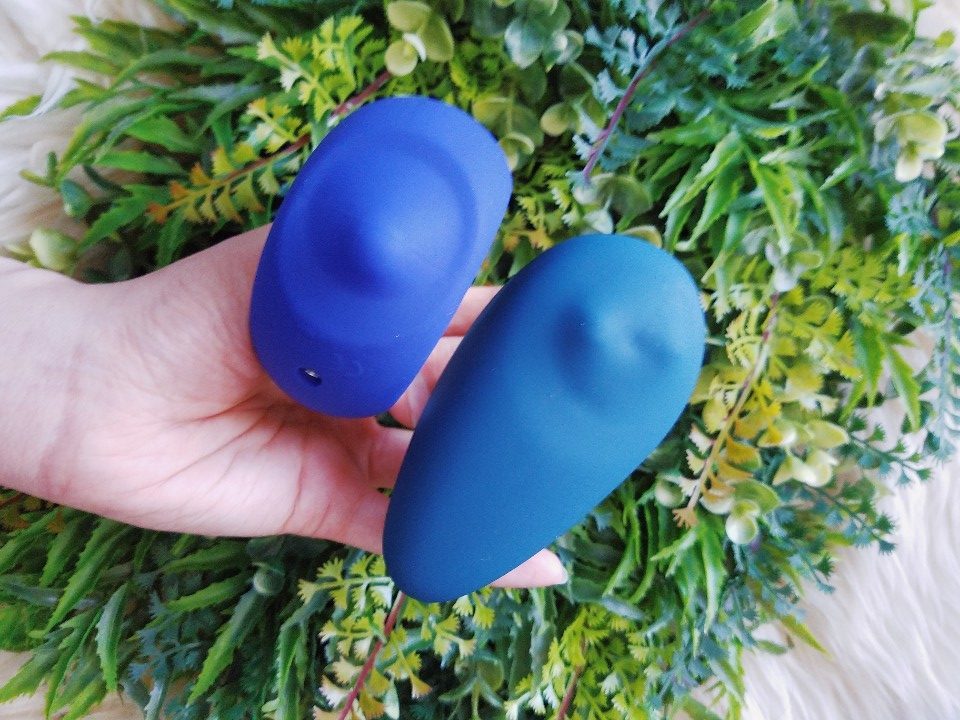 ---
Superficial features of the LELO Ora 3 vs. Lora DiCarlo Filare compared
Spinning bead size and texture
The LELO Ora 3's bead isn't that much bigger than those of the Lora DiCarlo Filare — though it may look that way because of how taut the silicone is against the stimulator. It's not super easy to measure machinery that's hidden under the surface,2 so take these estimations with a grain of salt.
Similar to the Lora DiCarlo Osé 2 and Onda robotic finger, the Filare has textured, oblong beads. I can't feel the ridges much, but more sensitive users might. The Lora DiCarlo Filare's beads measure about 1.3 cm long by 1.1 cm wide, while the LELO Ora 3's is spherical with a diameter of 1.7 cm.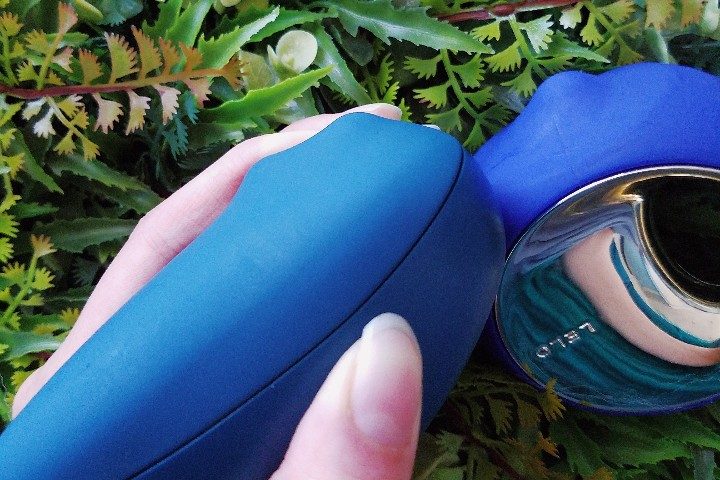 Bead movement radius
Both oral sex simulators cover about the same surface area. The tracks that the beads encircle are about 3 cm across, leaving a tiny (3 mm) gap between the Filare's pair.
Control panel
While the LELO Ora 3 has three buttons (increase, cycle through patterns and functions, decrease), the Lora DiCarlo Filare has four (there's an additional "power on/off" toggle). I find both configurations intuitive to use, but the latter is definitely better.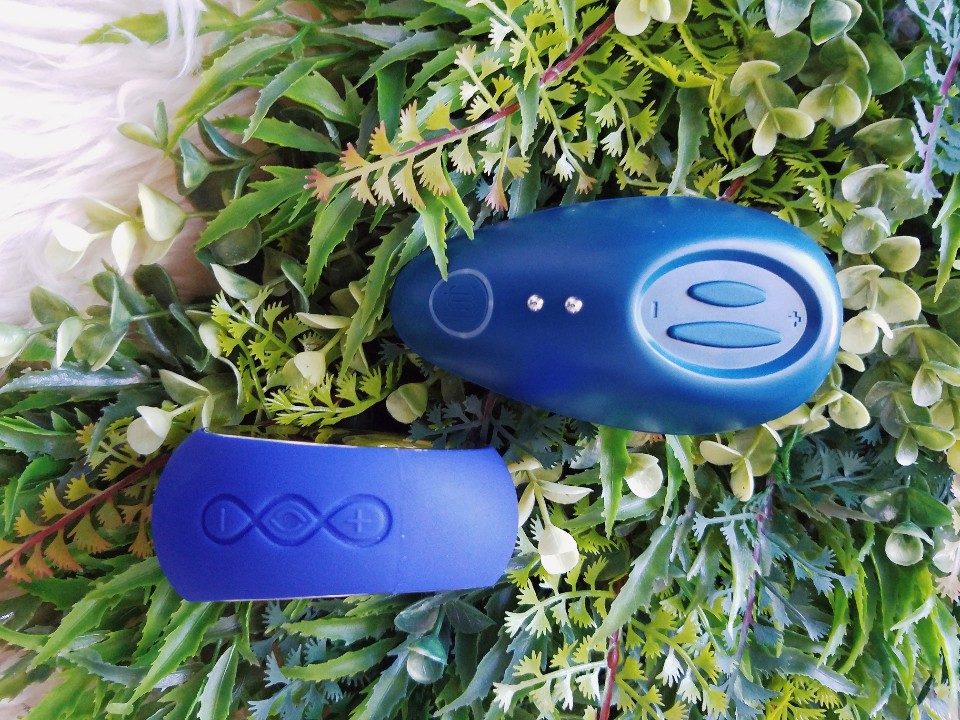 Remember: the LELO Ora 3 spins its beads and vibrates on top of that, so there's a looooot more going on. I wish there were an option to control the motors independently, but that's a drop in the bucket of my complaints.
---
The Lora DiCarlo Filare and LELO Ora 3 oral sex simulators in use
We're reaaaally getting to the good stuff now: how these oral sex simulators' settings actually feel. The Lora DiCarlo Filare is the specialist here, going above-and-beyond in one department, while the LELO Ora 3 tries to be a Jack of Trades and Master of None. Too bad it's doesn't come close to the Master of One.
My experience with the LELO Ora 3
In all fairness, the LELO Ora 3's vibrations are decent, even if they're not worth the total price. They do get lost a little across the broad surface, but they're neither buzzy nor weak by my standards. That's pretty much the nicest thing I'll say about the LELO Ora 3's functions. It only goes downhill from here.
When I showed my boyfriend the LELO Ora 3's fastest bead-spinning setting, he thought it was the slowest.
Surely, there must have been more! But nope, 75 revolutions per minute is as good as it gets — and it drops down to about 65 if you apply pressure. In layman's terms, that's tantamount to diddling around, circling a Sharpie cap with the cadence of a ticking clock: one tick, one circle.
Get a clock or metronome out and see how excruciatingly slow that is. Again, it's fine for warm-up, but it's bullshit for that to be the top speed of a $169 toy. And yes, the LELO Ora 3 has vibration patterns and can spin its bead in half-circles back-and-forth, but that means nothing if the most intense oral sex simulation setting is sub-par.
My experience with the Lora DiCarlo Filare
It was like night and day between that and my experience with the Lora DiCarlo Filare.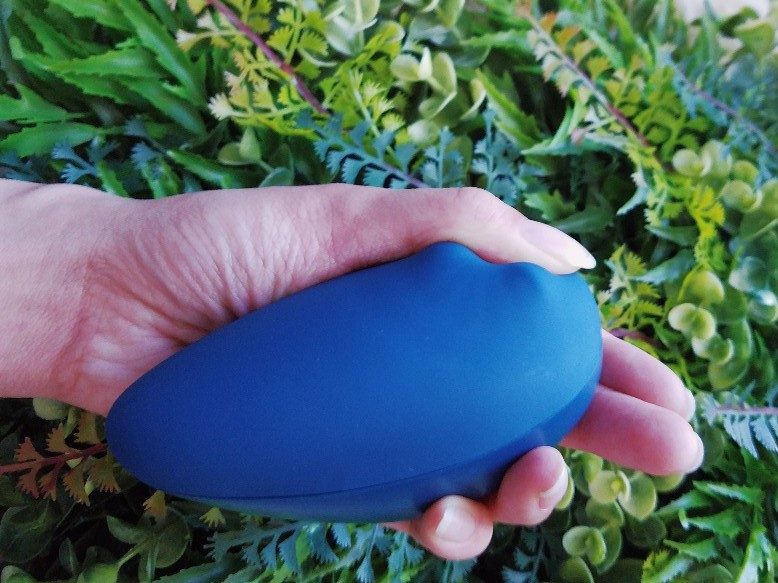 Since two beads are flicking my bean with every revolution, even the slowest speed felt like a lot to me.
Movement speed isn't an exact measurement since it varies with pressure, and it's so fast it's practically impossible for me to keep track. However, if I had to put a number on it, I'd estimate that the beads roll over my clitoris 170 times per minute on the lowest speed.
Turning it all the way up takes me into the slightly uncontrollable "orgasm torture" territory.
I get intense, continuous, back-to-back orgasms every time with the Lora DiCarlo Filare, regardless of whether I'm in a bad mood or taking my antidepressant that week.
That's not to say that the Filare can't be subtle. It certainly can, especially if you're pressing hard, but the range of intensities on the Filare is huuuuge. It offers 10 speeds and two options for ball "heights." The deeper setting makes the bead jut about a centimeter out. While the LELO Ora 3's ball may look more obvious throughout the silicone, it actually doesn't press out all that much more.
The only options I don't like on the Filare are those going clockwise for two seconds, counterclockwise for two, and repeat. Aside from that, I appreciate every setting that the Lora DiCarlo Filare offers.
---
Who would I recommend the Lora DiCarlo Filare and LELO Ora 3 to?
My preferences don't speak for everybody. Both the Lora DiCarlo Filare and LELO Ora stall with pressure. It's unsurprising, given that the Lora DiCarlo Osé 2 stopped when I clenched around it. The difference with the Filare, though, is that my G-spot is super bony and needs ample force, whereas my labia and clitoral hood are on the fleshy side.
If you're someone who:
Loves outright crushing their sex toys against their vulva
Has a super bony vulva
Needs intense vibration
…then neither the Filare nor Ora 3 is for you. You might not like the Fantasy For Her Ultimate Pleasure oral sex simulator all that much, either.
Stick to a conventional vibrator, like the Magic Wand Plus or We-Vibe Touch or Tango. Or, if you want to combine vibration with a flicking bead for a reasonable price, consider the curvilinear Blush Wellness G Ball vibrator.
However, if you easily get off via:
Rapid but moderately light touch
Oral or manual stimulation of the clitoris
…then you'll more than likely adore the Lora DiCarlo Filare as I do. Its cascading beads provide most of the pressure for me and dig deep into my clitoral glans, with little added effort on my part.
---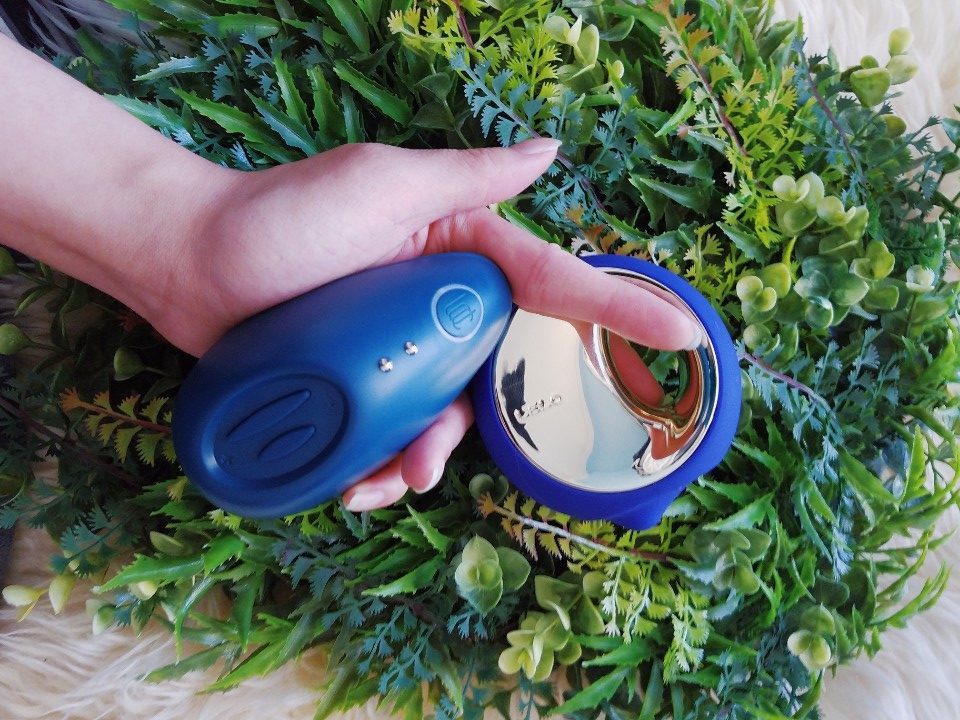 ---
My verdict on the Lora DiCarlo Filare and LELO Ora 3 oral sex simulators
When I tried these massagers with spinning beads, I got pretty much what I expected. The LELO Ora 3 is a substantial improvement over the original Ora, but that's a low bar to clear. It still has a long way to go. The Lora DiCarlo Filare, though? Whoooh boi, it has plenty of vroom to go around.
Neither model is perfect — they're both on the loudly robotic side, and they can slow down or stop when you apply pressure. For now, that comes with the territory.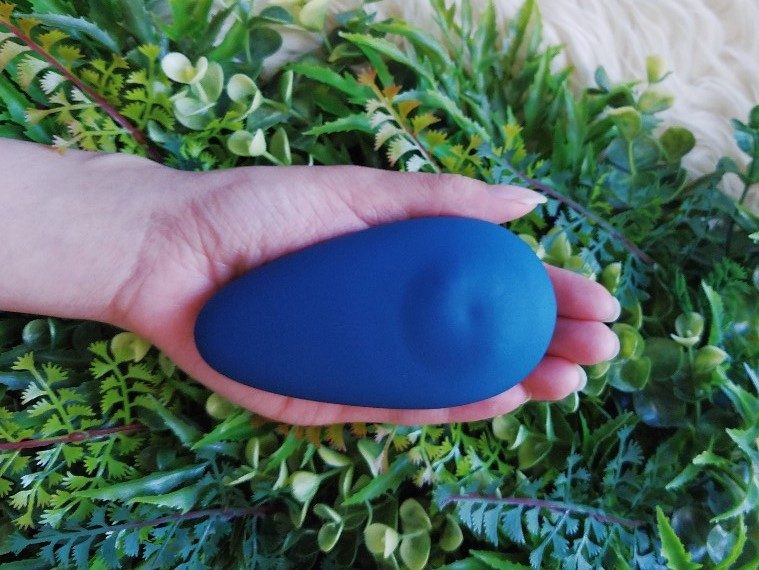 Despite its foibles, the Lora DiCarlo Filare's nimble movements are highly strategic.
They're more than fast and focused enough for those who don't need a heavy hand. Even its lowest stroke speed is nigh impossible for me to count.
I don't always turn it up, but when I do, the Lora DiCarlo Filare gives me some of the most intense orgasms I've ever felt from external stimulation alone.
It almost satisfies me as much as deep penetration does, and I don't even have to take off my pants. The Lora DiCarlo Filare's pearls effortlessly resonate with my clitoris through my underwear.
In my Lora DiCarlo Osé 2 review, I mentioned that, while their Osé is for the trade shows, their external-only toys, like the Baci and Filare, are for the consumers.
While I wouldn't go as far as saying that they're "like nothing I've felt before," the Lora DiCarlo Filare does go above and beyond, elevating the standards for toys with spinning beads.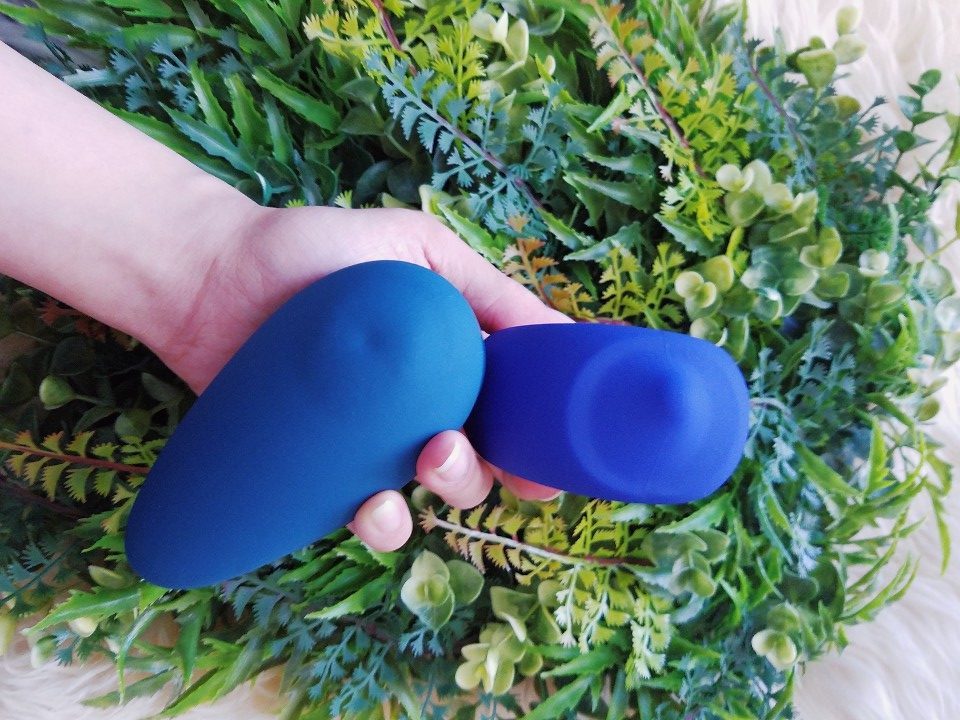 Its bead placement is far more practical for most users than rabbit vibrators like the Evolved Novelties Love Spun. On top of that, the Lora DiCarlo Filare's pleasuring parts protrude more than, say, the b-Vibe Rimming Plug and the Blush Wellness G Ball.
Instead of trying to be everything to everyone, the Lora DiCarlo Filare outshines the rest as an exemplary specimen — both of sensuously spinning beads and an oral sex simulator done right. That's what I want to see more of from Lora DiCarlo.
---


Footnotes
I don't know how safe the metallic paint that LELO uses is, but it's on the "handle" and won't make contact with the user's mucous membranes much anyway.