LELO Smart Wand 2 Large wand vibrator review
The LELO Smart Wand Large 2 is one of the rumbliest rechargeable wands I've ever tried. Purely vibration quality-wise, it's easily in the top 5 best "back massagers." It thrums and purrs at a deliciously low pitch.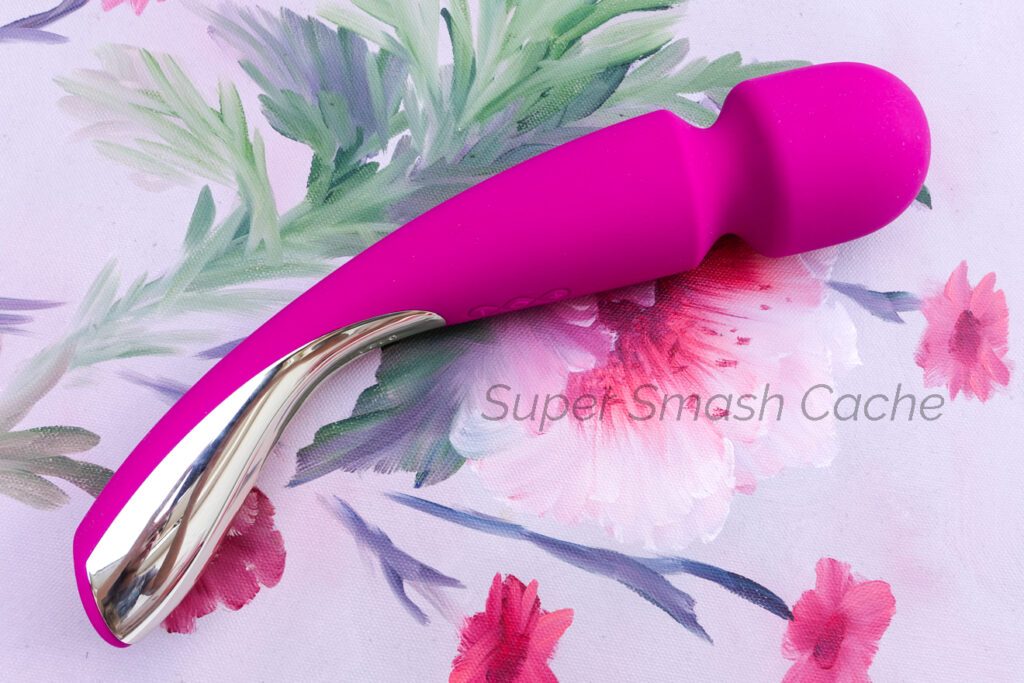 However, strength is far from the only relevant factor. The LELO Smart Wand 2 Large has a glaring downside that every potential buyer needs to know about.
It's not a deal breaker for everyone, but don't buy one before reading this LELO Smart Wand review.
What makes wand massagers so amazing?
Full-on wand vibrators wield wide heads, massive motors, and prodigious power. In other words, they're fucking intense and can massage broad areas — whether a vulva, a penis, or sore muscles.
They're also versatile with a plethora of attachment options, allowing you to:
… in addition to the default bulldozer-like devastation sensation.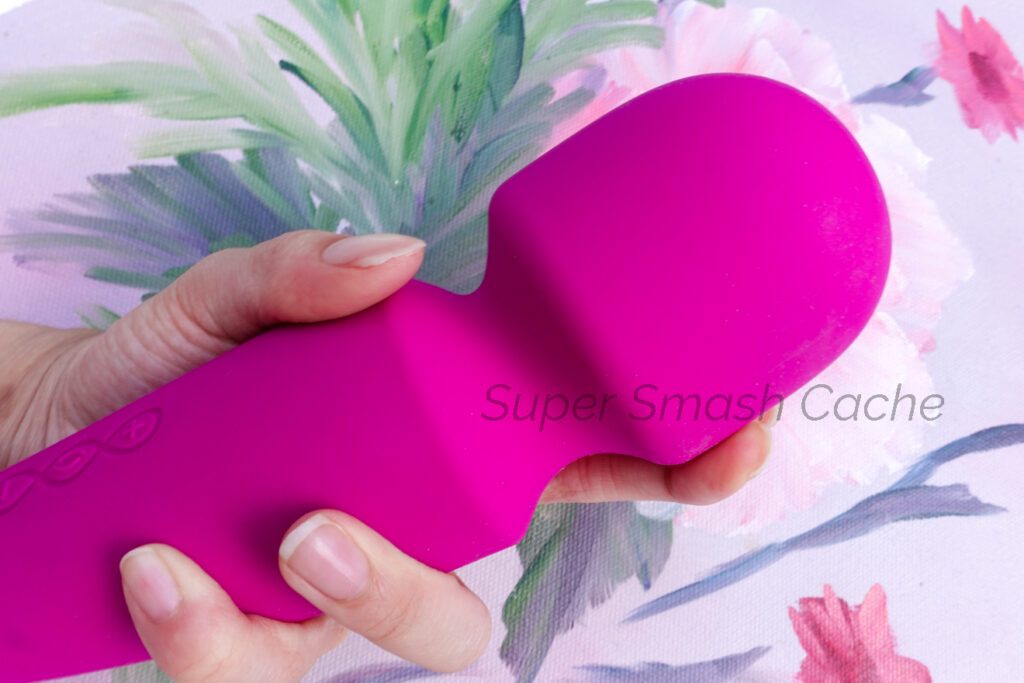 Following the Hitachi Magic Wand's long legacy, the LELO Smart Wand 2 Large's head is the same size, at 2.3" wide. Therefore, Magic Wand attachments are also compatible with the LELO Smart Wand 2 Large!
Here are key features where this massager deviates from the Magic Wand. (A few different iterations of the Magic Wand are available, but the most comparable to the Smart Wand Large is the Rechargeable version.)
LELO Smart Wand Large 2's speed range
You'll get more rumble with the LELO Smart Wand 2 Large. By that, I mean its speed settings are deeper in pitch, measuring 41 to 76 Hz. The Magic Wand Rechargeable ranges from 44 to 97 Hz.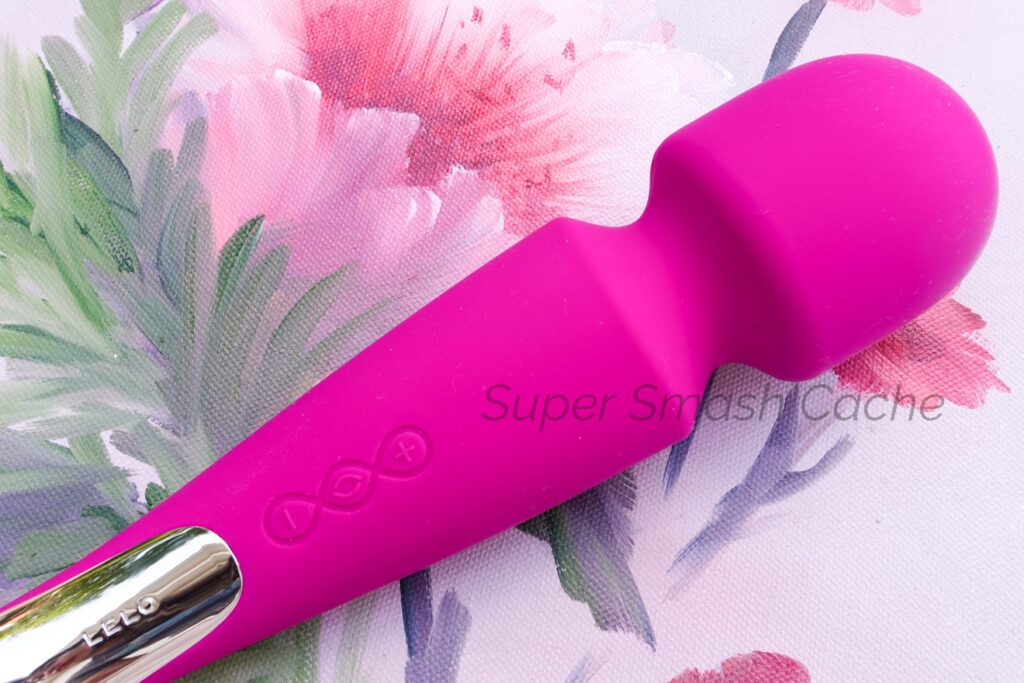 Is the LELO Smart Wand 2 Large is better than the Magic Wand Plus or Rechargeable for you? It might be, depending on your preference. Do you want more intensity, or are you picky with the type of power? The Magic Wand Rechargeable and Plus versions are notably way stronger but possess a more biting buzz.
LELO Smart Wand 2 settings vs. Magic Wand
In addition, the Magic Wand Rechargeable's settings are fewer and farther between.
The LELO Smart Wand 2 Large has 11 constant speeds and 8 patterns, including a randomized roller-coaster setting. In contrast, the Magic Wand Rechargeable has 4 steady options and 4 rhythms.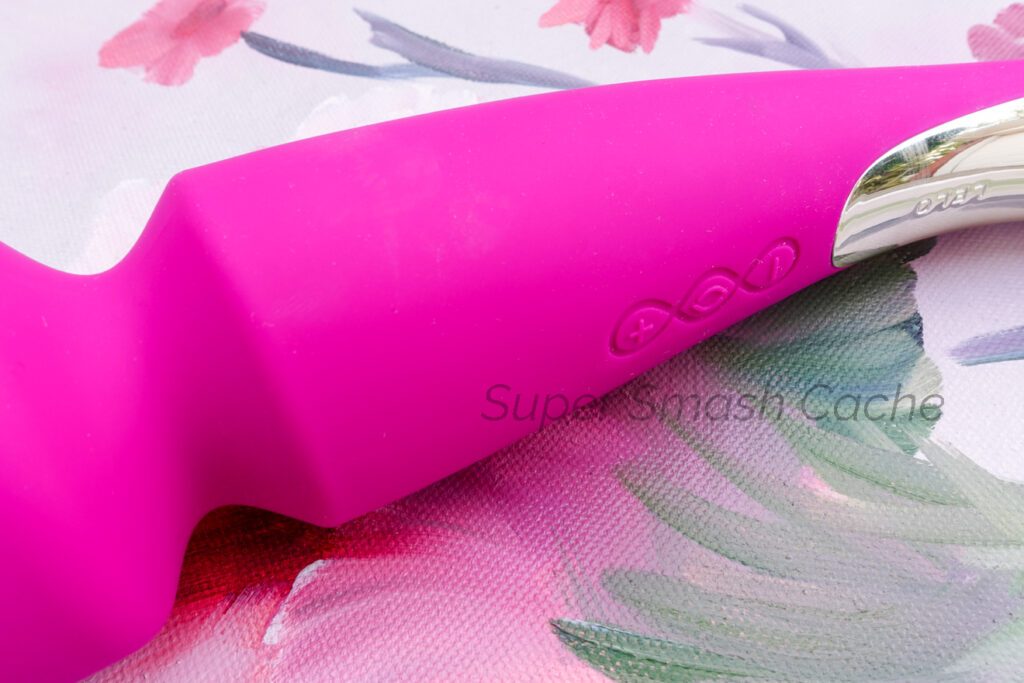 How do you turn on and use the LELO Smart Wand?
This wand massager's control panel has three buttons:
On/increase intensity
Cycle through rhythms
Decrease speed/off
Ergonomics and ease of use
Differences between the Smart Wand 2 and Magic Wand go beyond the motor. LELO wand has a curved handle, which can assist with angling and applying pressure. It's also lightweight at 14oz (395g) compared to the Magic Wand Rechargeable's 21 oz (595g).
A bonus? The Smart Wand 2 is 100% waterproof and submersible.
So what's the downside to the LELO Smart Wand 2 Large?
Its handle fucking drives me wild in a negative way; the LELO Smart Wand 2 Large vibrates not just at the head but also in the part you're supposed to grab. The earthquake in my hand is not a pleasant feeling, and I don't want to see your heart-eyes emojis at this design flaw.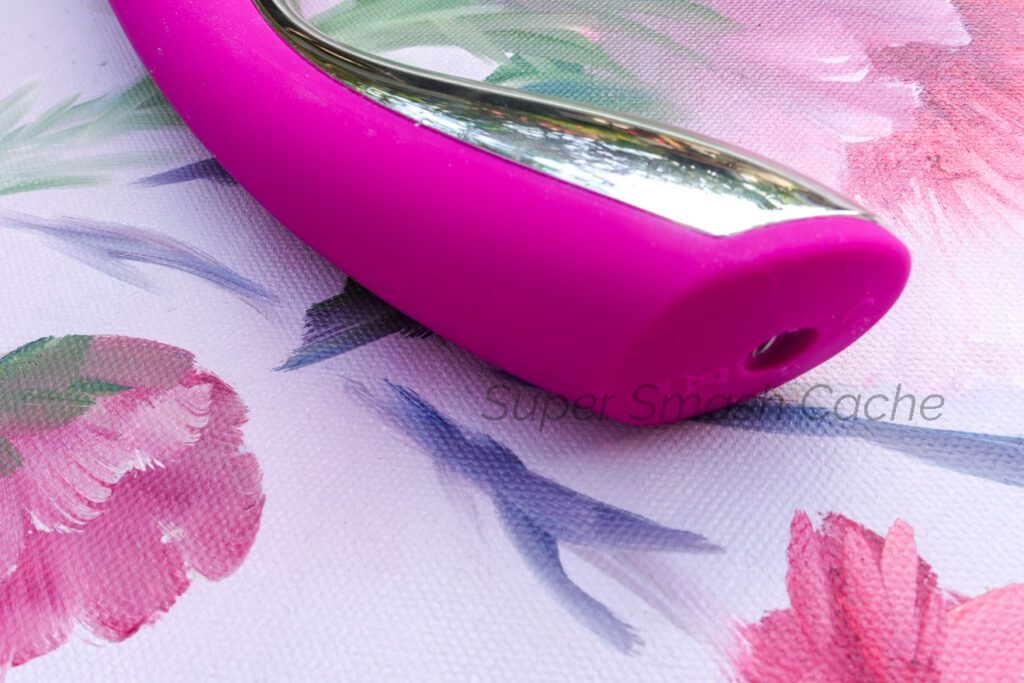 If you have grip or nerve irritation issues in your hands and wrists, steer clear. If you can tolerate some shaking and adamantly want the LELO Smart Wand 2's low-pitched thrum, I suggest you hold it by the thinnest portion rather than the lower end of the handle. Or mount it.
My verdict on the LELO Smart Wand 2 Large
The Smart Wand 2 Large is nowhere near dethroning the Magic Wand, but it does serve a demand for something slightly different. If you're deciding among the Magic Wand, LELO Smart Wand 2 Large, or another cordless wand entirely, here's my summary of which one to buy:
Vibratex's Magic Wand Rechargeable is for those who want the most powerful cordless massager.
Get the We-Vibe Wand if you're willing to sacrifice strength for a deeper, more fluttery vibration quality and superior controls.
Get the Dame Com if you want a more gentle, compact, wand that's (relatively) easy to insert. It's also super A-spotty and amazing in the hot spots near the cervix.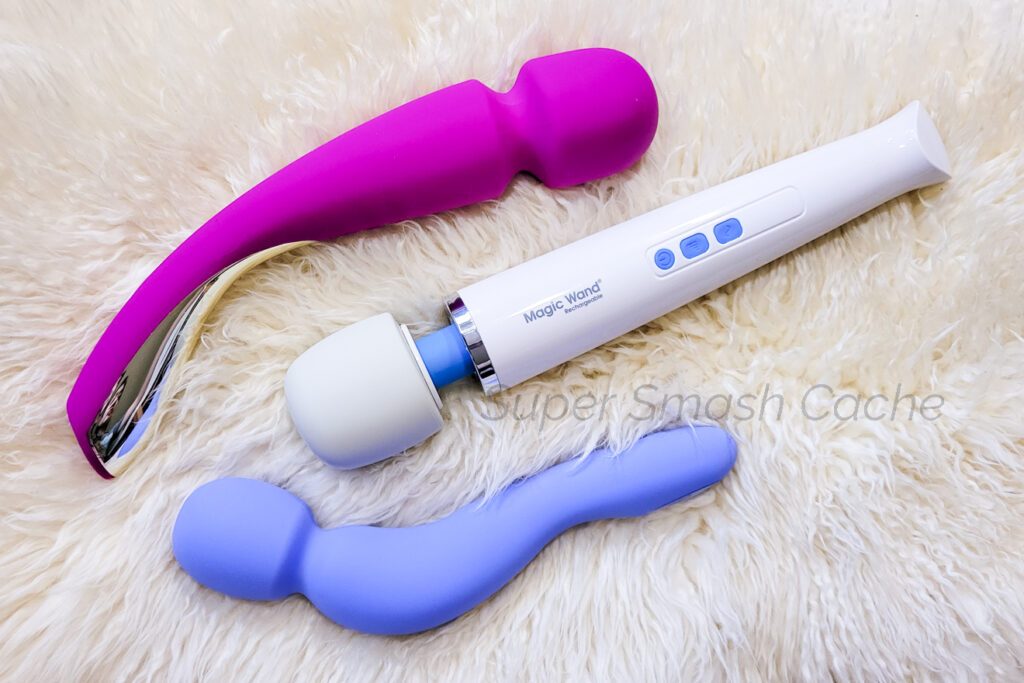 The LELO Smart Wand 2 Large is somewhere in between the massagers mentioned above in a few different ways:
Rumble and strength — the Smart Wand 2 Large is stronger than the We-Vibe Wand and more basslike than the Magic Wand Rechargeable.
Control panel and settings — the Smart Wand 2 Large offers more precise control than the Magic Wand line, with fewer frills than the We-Vibe Wand.
It's seamless and the silicone-covered portion goes pretty far down the handle, allowing for insertion! It's hella girthy, though, which you may or may no be into.
The "too long; didn't read" version
Personally, I like the LELO Smart Wand 2 Large, but it doesn't take me into "desperate orgasm torture" mode the way the Magic Wand Rechargeable does. The Smart Wand makes me cum, but the Magic Wand makes me drool. They are not the same.
You might enjoy the Smart Wand Large more if you prioritize low-pitched vibration quality over sheer intensity. My clit knows what it wants, though.
---
This post was sponsored! Views expressed in this post are my honest opinions.