Silc Arts Sparrow Large bird-shaped artisan dildo review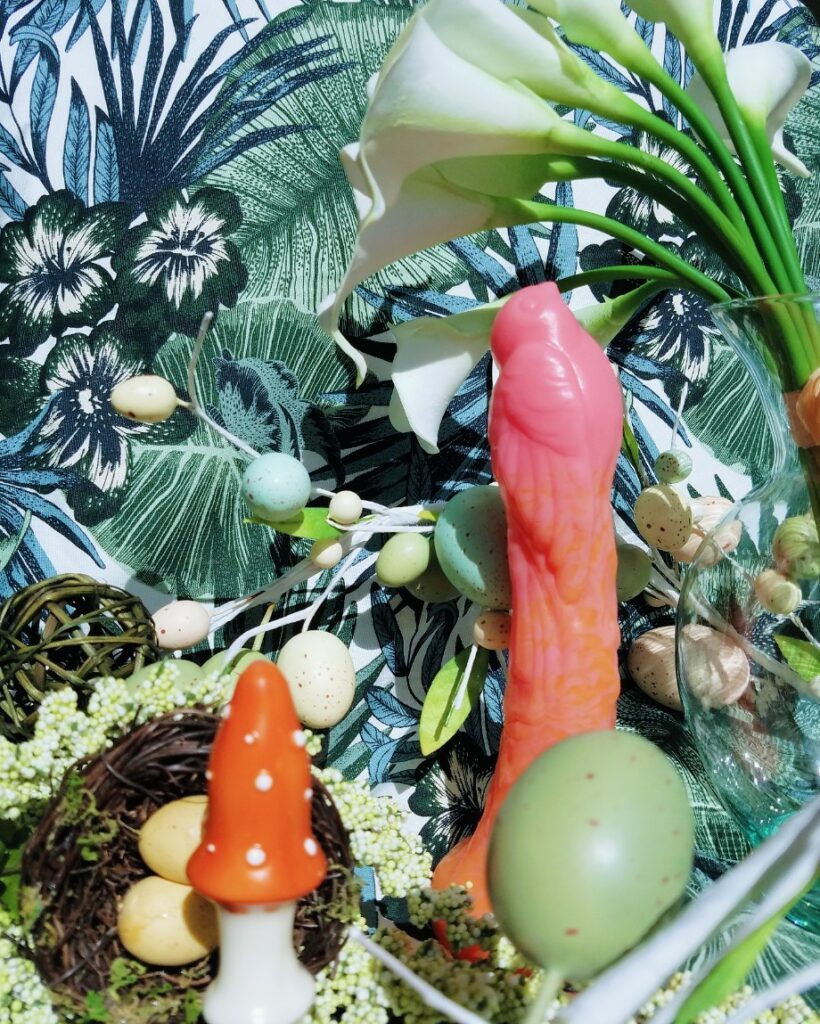 I own plenty of pretty phalluses, but not all can pass off as art pieces. The Sparrow by Silc Arts is a non-representational dildo that certainly could.
"Silicone sculpture" isn't merely a euphemism here. As the shop's name would suggest, Silc Arts toys are part art and part pervertible.
About the Silc Arts Sparrow dildo
The Silc Arts Sparrow is shaped like — you guessed it — a smol bird! It's perched on a stylized, barky post, while its head looks upward.
The bird's beak is slightly rounded for comfort upon insertion, while the tail fades into the rest of the dildo's textures. From the wings to the woodsy rind, there's a loooot of surface variation on the Silc Arts Sparrow.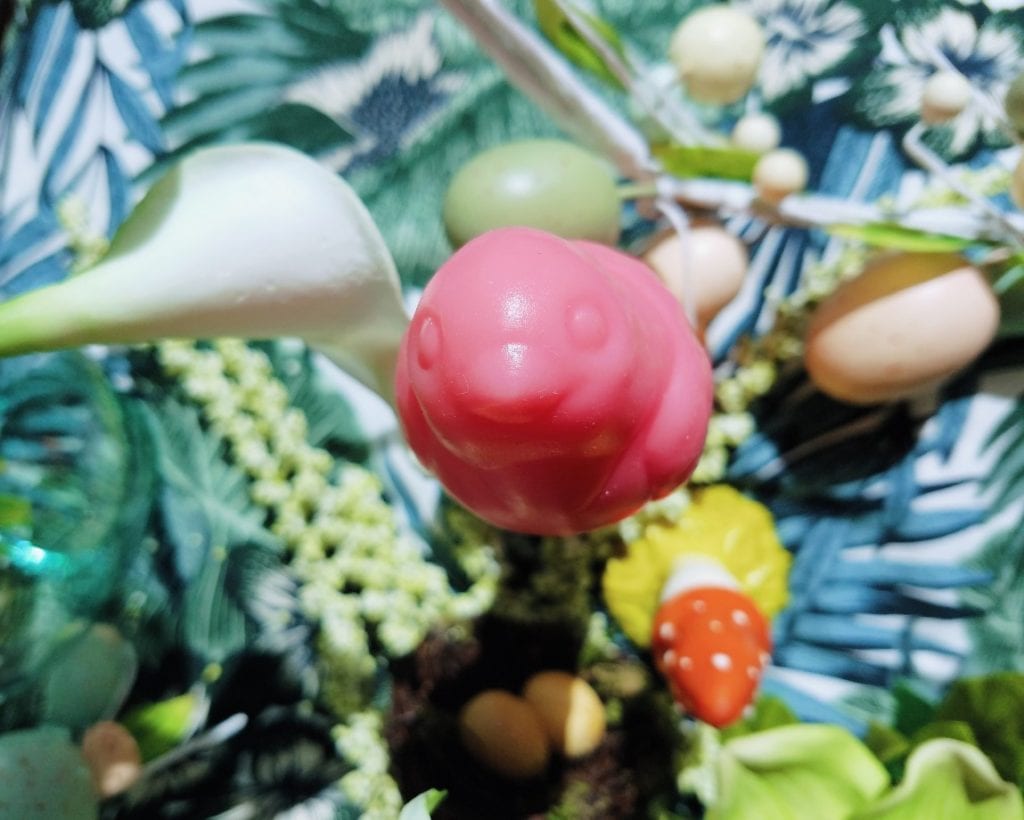 Silc Arts Sparrow shape & size
Most notably, the structural features are a subtle swell along the bird's breast and a looooong and lean shaft.
I got a large Silc Arts Sparrow, which stands 8.6″ tall (7.5″ insertable), and measures 1.7″ across the broadest cross-section. Lower down, the diameter dips to 1.5″.
Silc Arts dildos are available in three silicone densities:
Soft (Shore 10)
Medium (Shore 20)
Firm (Shore 32)
The Sparrow I have is a firm Shore 32, with some flex and barely any squish. Per fantasy silicone dildo standards, I believe the proper term is "F-ing hard." Consider, for comparison, that the Uberrime A-Spot Avenger is Shore 5A.
I enjoy firm dildos (in case you couldn't figure out from my njoy Eleven review), so this difference isn't an issue for me. The bumps and detailing on the Silc Arts Sparrow are mostly tactile and surface-level, enhanced by the silicone's hardness.
My first impression of Silc Arts' packaging
Silc Arts' attention to detail is nothing short of stellar. I don't often talk about packaging, but I can appreciate it when an indie toymaker has a strong sense of personal branding.
Once you unpack the discreet brown box, you'll see that dildos by Silc Arts come in unique and sturdy cardboard cylinders with baroque filigree accents.
A little banner on one side reads, "THE ART OF PLEASURE," and the other, "Handmade for your enjoyment." Nothing is vulgar, so the packaging is suitable for discreet, long-term storage.
There's a red wax stamp with the Silc Arts logo for added luxe. Inside, burgundy tissue paper cushions the product.
The package I received for review also included:
Silc Arts business cards
A small, squishable silicone Sparrow head
The Renaissance — another dildo by Silc Arts I'm reviewing
"Modern Saints" COVID fundraiser print
On the Modern Saints artwork Etsy listing, the description reads:
All profits donated to COVID relief. I am particularly interested in supporting the homeless population and indigenous communities … Inspired by our brave healthcare workers on the front line. Thank you.
How the Silc Arts Sparrow feels in vaginal use
My favorite way to use the Silc Arts Sparrow is by orienting the bird's wing texture to face my front wall. That's its claim to fame: fine touch.
The dip between the wing and tail's plumage that feels delicious when twisted against my G-spot. There's also a beautifully bumpy cusp between the head and the back of the wings. And the unyielding 1.75″ diameter is super filling for most.
Keep in mind that, when it comes to shallow penetration, the Silc Arts Sparrow is all about the tip drilling, swiveling, and grinding.
Its chief bulge reminds me of the Zalo Marie vibrator: stimulating but too slight to hook against my pubic bone. (If you still want a firm but more dramatically bulbous silicone dildo for your G-spot, consider a Luzarte Jollet instead.)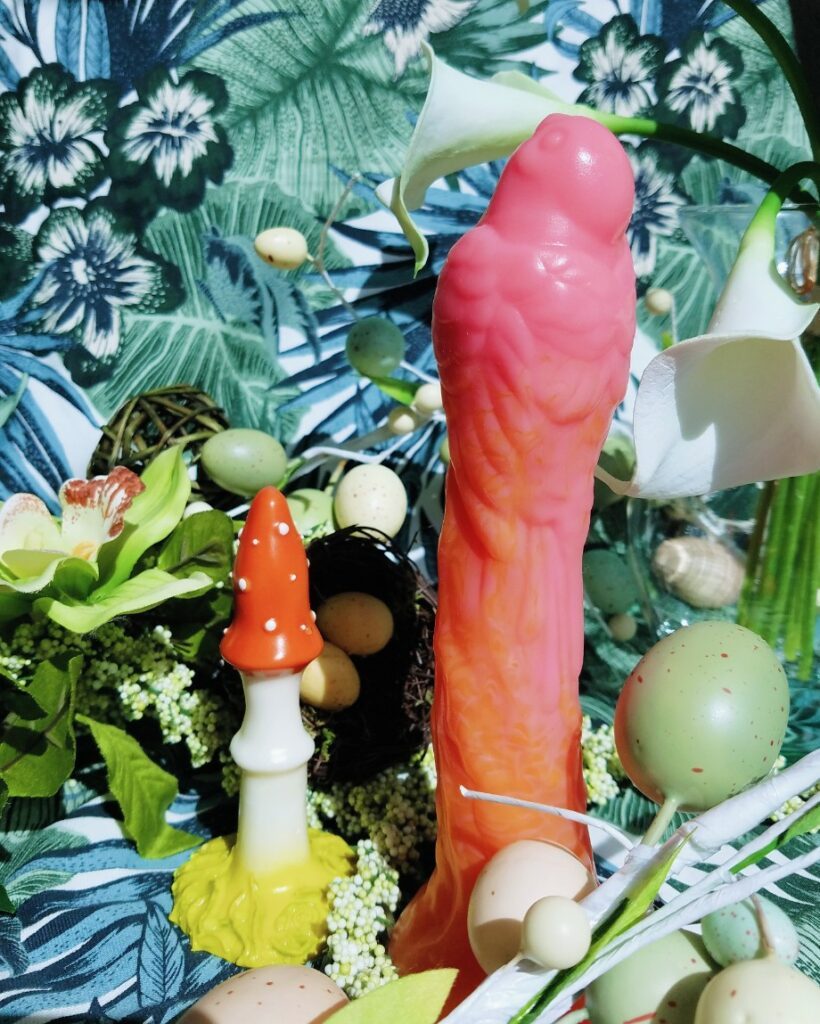 If you like deep penetration behind your cervix, though, you'll likely find that the rigid, straight shaft is super easy to aim. For me, that's one of the most important characteristics of a dildo. For A-spot stimulation, the tapering along the bird's head also fits nicely in front of my cervix.
My verdict on the Silc Arts Sparrow
You know that saying, "Anything's a dildo if you're brave enough"? I have a great appreciation for the ways artists adapt shapes into insertables, like with the Sparrow, the Mother Interior nun dildo, and the Tantus Splash/Magma.
The main thing they have in common? Strategically placed projections that grab on to and knead your walls. If you…
Are a texture slut
Have a penchant for cervical orgasms
Relish the talent of creative sculptors
…then there's plenty to explore in Silc Arts' shop.
---
Where to shop for Silc Arts dildos and artwork
Find handmade silicone dildos and more by Silc Arts on Etsy. As of May 2020, there are three other designs: the Eagle, Teeth, and Renaissance.
And, of course, consider picking up a Modern Saints COVID-19 fundraiser art print.
Shipping is free on orders of $39 or more.
---

---
Hey, heads up! This post is sponsored, but that doesn't change my opinion of the product. As always, my review is freely given, and thoughts expressed are my own.