Midwest 'Murrikah SEX TOY GIVEAWAY!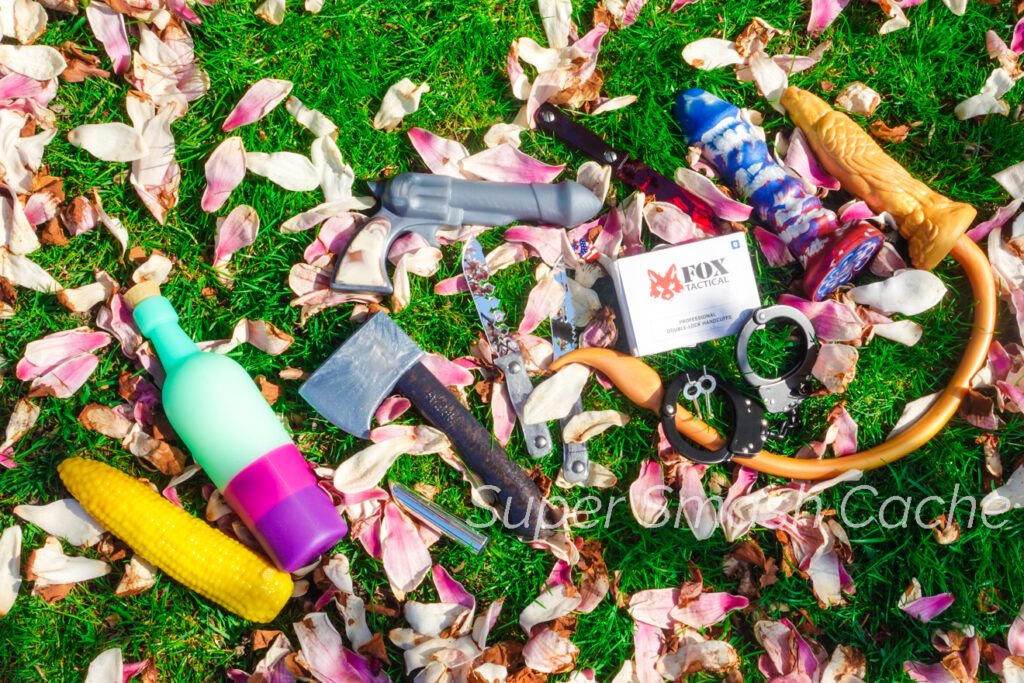 I only use Facebook for three things nowadays: event pages, Weirdly Specific Playlists, and the "Oh wow, that is VIOLENTLY American" meme tag group.
That last vibe is what I want this sex toy giveaway to evoke.
With NINE quasi-patriotic prize packs worth over $1100, there's a little something-something for every 'Murrikan here. ON TO THE PRIZES!
---
---
America-themed sex toy prizes
Uberrime A-Spot Avenger dildo ($99 retail value)
This girthy dildo was explicitly designed for depth play. If you like being bottomed out with cervix massage and front wall stimulation, the Uberrime A-Spot Avenger is for you. There's ridged pizzaz galore with multiple coronas and waves near the base.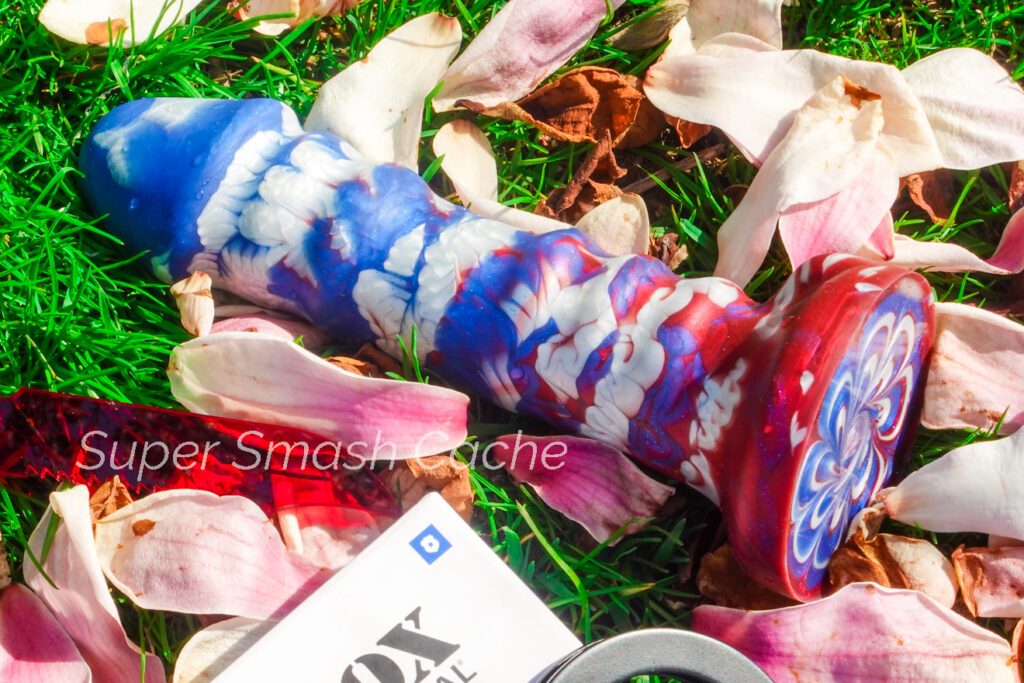 G-spot, A-spot. 2″ THICCness. You can have it all with the Uberrime A-Spot Avenger. I never don't want to play with a heavily textured dildo by Uberrime. And those superhero color palettes? Drool. Fittingly, the one in this giveaway is called The Patriot, inspired by none other than Captain America.
Hole Punch Toys Evolver dildo + handcuffs ($274 value)
You can get a nun dildo and a gun dildo from Hole Punch Toys. That's pretty tongue-in-cheek American, I'd say. Hole Punch Toys doesn't take spicy toys too too seriously (in case you couldn't tell). Their other offerings include the Ass Cram Cone and Vagetable.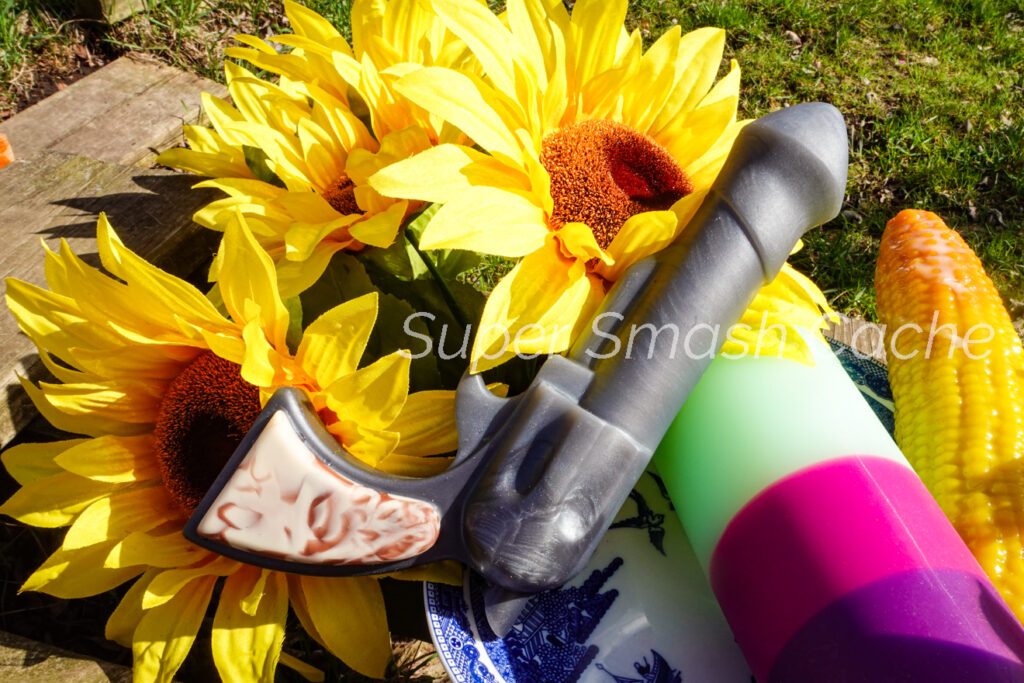 The particular Evolver gun dildo I have is a gray pearl color with a marbled "wood" grain grip. Its barrel insertable portion measures 5.5″ long by 1.5″ wide.
Per reader request, I also included a pair of chained double-locking handcuffs donated by Noir Leather. They're a local (to me) and POC veteran-owned sex shop staffed by people who give a fuck about pleasure and consumer education.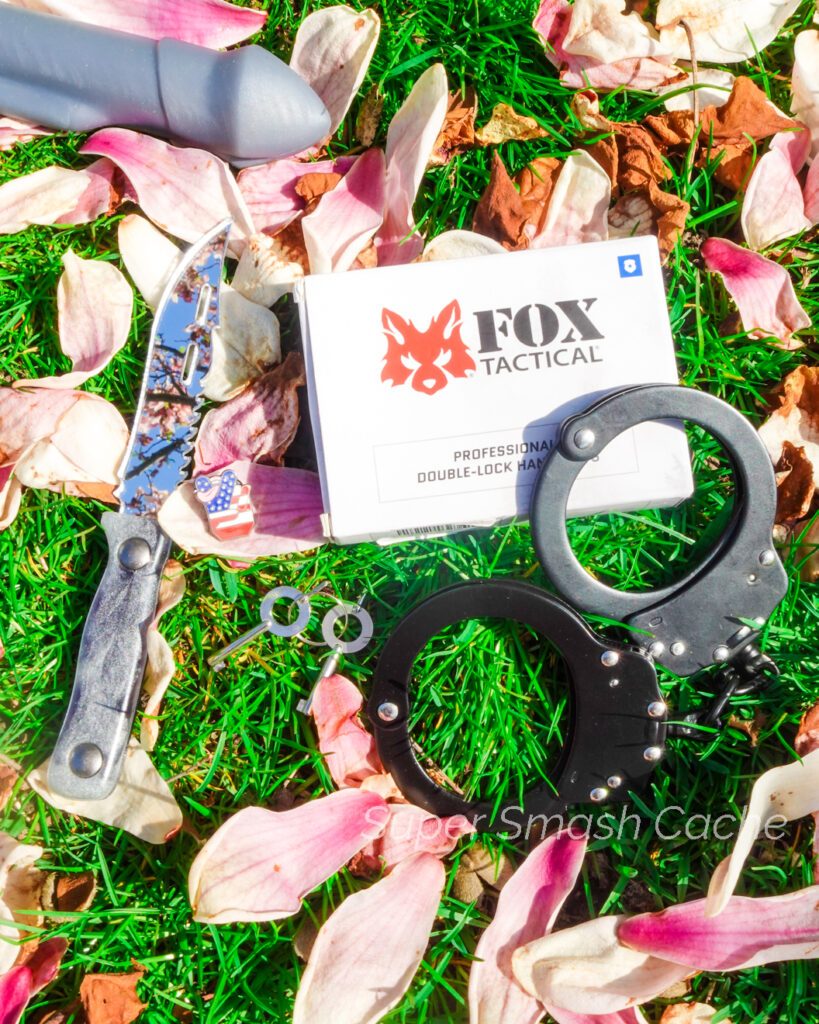 SelfDelve Corn on the Cob dildo + Sliquid Silk hybrid lube ($100 value)
Cue jokes about "Country girls make do," "Creamed corn," and something about buttering. Choose between the "standard" and "large" size Corn on the Cob dildo from SelfDelve! I reviewed the latter. It's more massive, and it's squishier and feels delicious on my cervix!
I paired this corn dildo with a bottle of hybrid lube because it looks like… well. You know what it looks like. And it's perfect for the innuendo of buttering your corn. Thank you to SheVibe for donating the corn dildo! Check out their badass artwork (including my superhero trading card) and unique selection of sex toys.
Hunter and Cruciform acrylic blades by Chaotic Kink ($70 value)
Chaotic Kink makes laser-cut acrylic blades for safer kinky knife play. They have a vast range of blade styles, colors, and handle options for a wide range of aesthetics. Cybergoth? Pastel princess? There's something for you in the shop.
Currently, custom orders are on pause, BUT you can still look at their portfolio of past designs. They also have plenty of ready-made blades, floggers, and whips.
These Hunter and Cruciform play blades feature a reflective mirror surface and resin handle. One is modeled after (duh) a hunting knife, and the other is a pre-release special with lil crosses in the negative space. Look how cute they are!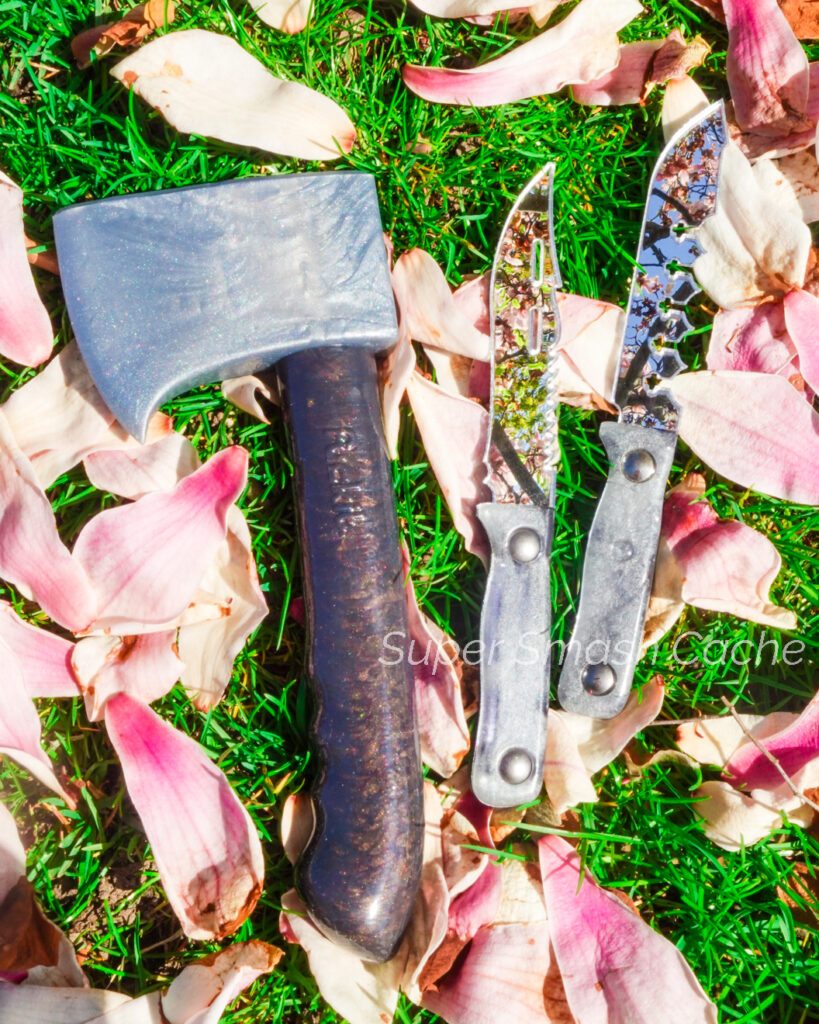 Hackjob hatchet dildo by Funkit Toys ($45 value)
Continuing the hunting theme, we also have a fuckable hatchet with a shimmery brown handle and silver blade. (On Halloween, there's also a version with red drips.)
Its flexible, insertable portion is about 7″ long by 1.4″ diameter, with ridges near the top. The Funkit Toys Hackjob ax dildo can also serve as a thumpy impact toy for spanking.
Kenton from Funkit Toys' marketing copy is funny AF. What's more, he makes low-cost silicone nofrilldos for those who want body-safe toys at an affordable price. In his own words:
If you can afford a fancier dildo, support the creation of fancier dildos. It's worth it. If not, though? I think you should be able to buy a safe, non-toxic sex toy without worrying about rent.
Golden Eagle dildo + Silc Touch Handle by Silc Arts ($240 value)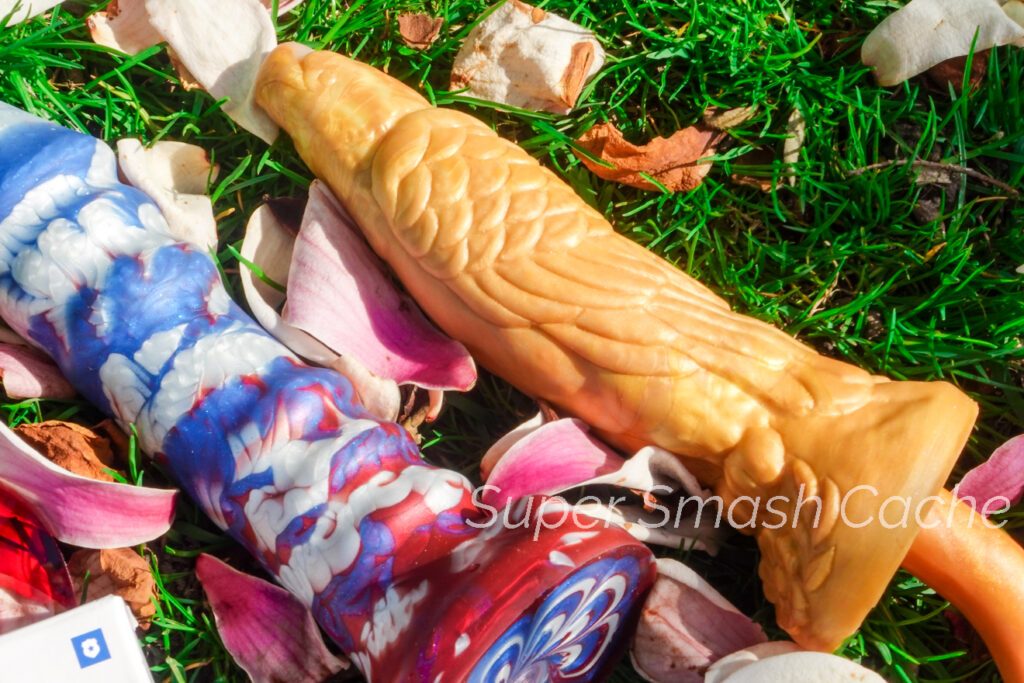 I've reviewed the Sparrow by Silc Arts, and the Golden Eagle dildo's plumage is just as intricately feathered. This one is super squishy and measures 8.6″ long (7.5″ insertable) and 2.1″ max diameter. Its base also has some adorable floral detailing.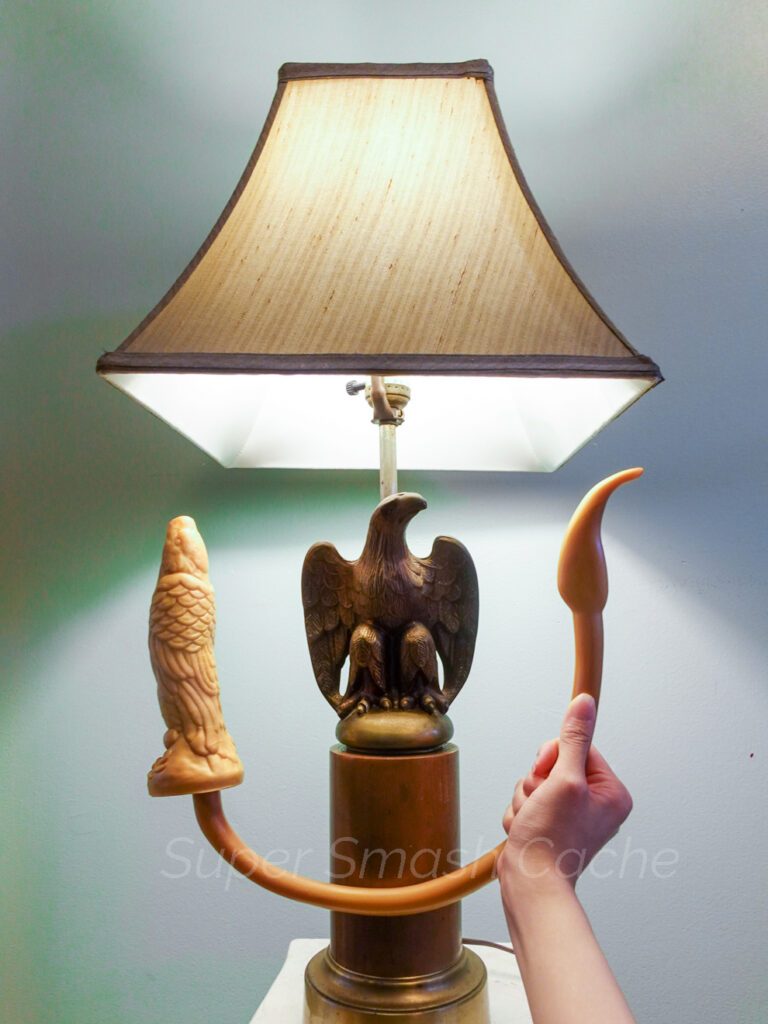 Silc Arts also makes a detachable handle for users who struggle with reach or aiming their dildos. That could include people with disabilities, short arms relative to their torso, or lots of body fat to navigate during playtime.
I'm including a Silc Touch Handle as part of this prize pack to go with the Eagle dildo!
Hole Punch Toys Moonshiner wine bottle dildo ($215 value)
Where there's corn, there's moonshine. Or rather, what would have been moonshine in the roaring (19)20s. In the 2020s, we have the luxury of squishy, insertable "wine bottle" dildos.
You're probably a little curious about huge dildos if you're following my blog. The Hole Punch Toys Moonshiner is straddles my limits, but you do you if you can handle 2.9″ of diameter. I'm more impressed than anything else.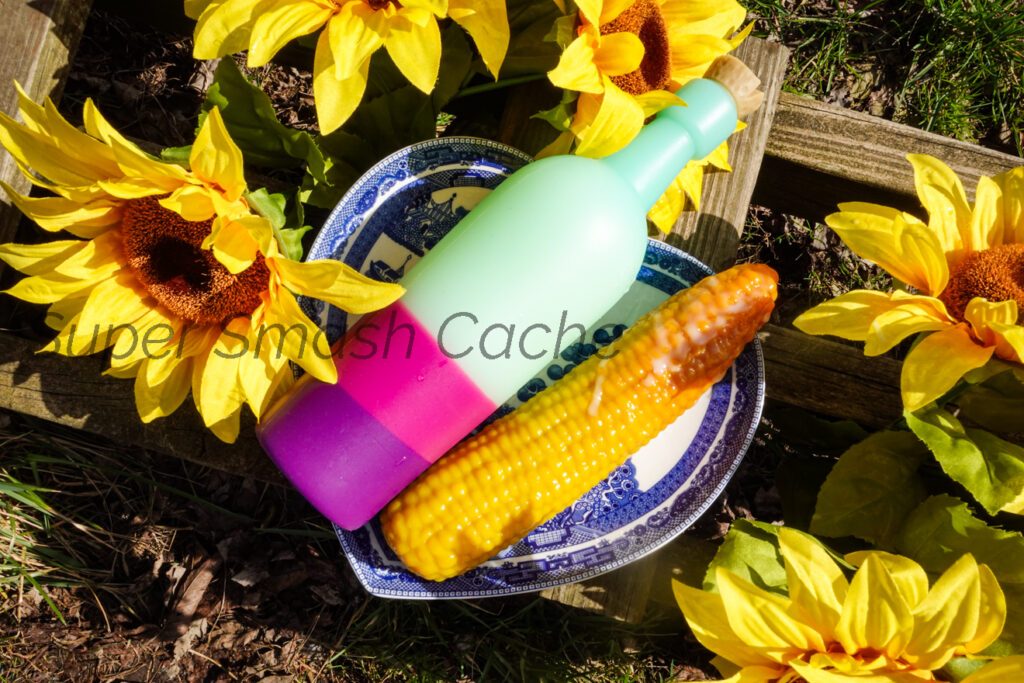 Blush The Realm Silver Bullet from SheVibe ($34 value)
Super affordable. Pretty rumbly. Maybe big dils aren't your thing, and you want to stick to the externals. Orrrrrrr perhaps you want a bullet to make the gargantuan Hankey's Toys Topher Michels vibrate.
The Realm's Silver Bullet can do both. And at only $34, the bang-to-buck ratio is hard to beat.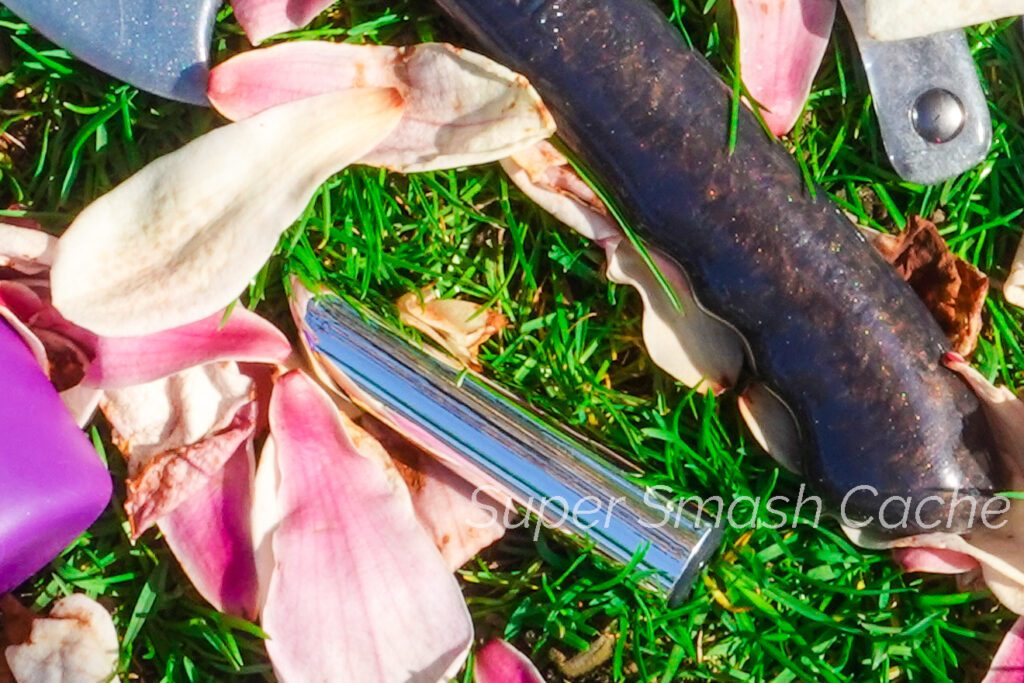 Clitoris print apparel (DESIGNED BY ME!)
I wanted clitoris print dresses to exist, so I made them happen. They're inspired by pinups from the late 40s and early 50s with an all-over print in lieu of polka dots. AND YES, there's a version with a red and white striped skirt, because I must be extra in all regards.
The clitoris print dresses come in three color options (red and white, blue and white, and of course, RED WHITE AND BLUE). They go up to a 2XL. UPDATE: There's now a long-sleeve cotton skater dress that goes up to 6XL. Those will take quite a bit longer for delivery, though.
My merch store also features a graphic tee if you'd rather have one of those instead. The black one goes up to a 5XL. Other color options go up to a 4XL.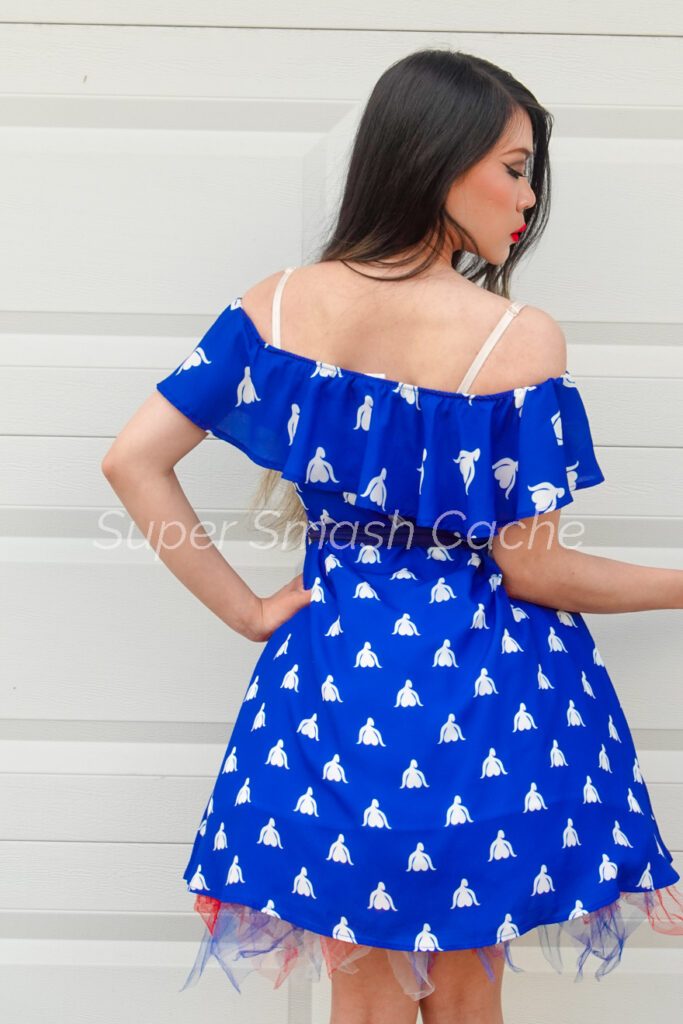 ---
Thank you to all the donors who made this giveaway possible!
---
Rules for entering this giveaway
Must be 18 or older to enter. This giveaway goes live on May 20th, 2022 at 19:15 ET, and ends at 23:59 ET on June 18th, 2022. Once entries close, I'll contact the winners by email to get their shipping info and (color, size) preferences.
Respond within 48 hours to claim your prize. Otherwise, I'll pick a new winner.
Most of the giveaway prizes are available to readers with US addresses only, with one exception. I can ship the clitoris dress internationally! I'm not responsible for VAT or customs fees, though.
---
Giveaway entry widget
Midwest 'MURRIKAH Spicy Toy Giveaway
If you're on mobile and having issues with entering, try this link to go to the giveaway widget directly.
---
Subscribe to blog updates via email