Fun with foreskin: tips, techniques, and .GIFs!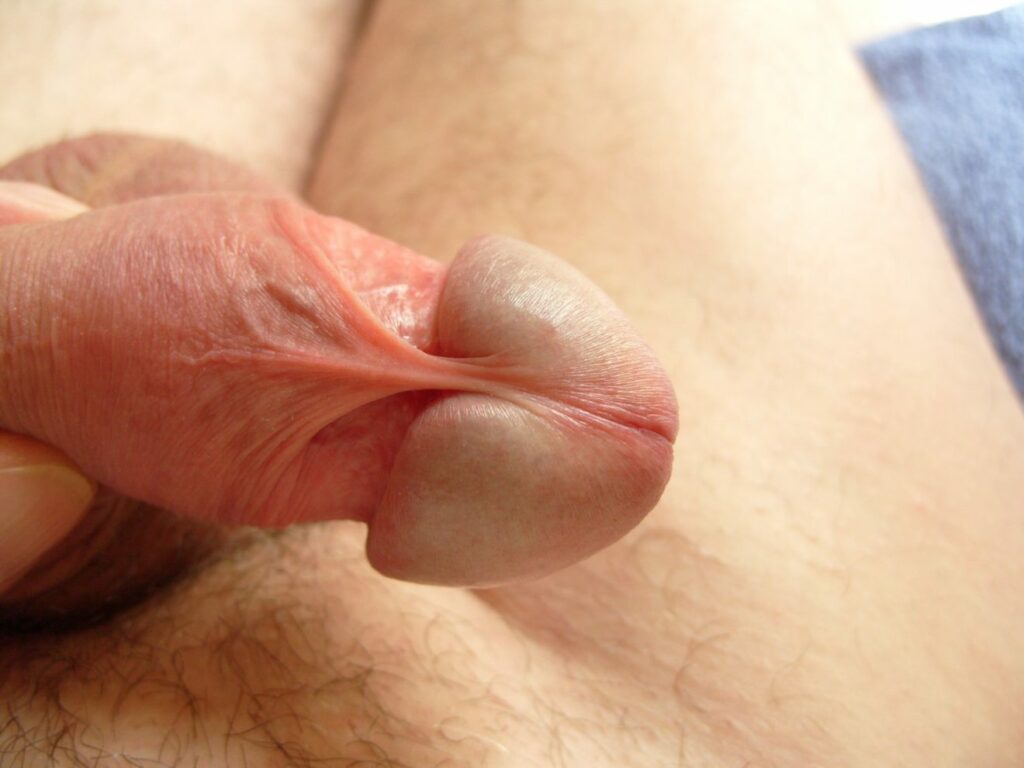 American cock vs. European cock: have you ever wondered the difference? Or had aspirations to travel the world and, maybe in the process, hook up with lovers of different cultural backgrounds?
If you're an in the U.S., you might (depending on the region you live) be surprised to find that most of the world's men have a foreskin. I know I was— growing up in the state with the second-highest infant cutting rate, I just assumed that was the norm.
Heck, I didn't know what foreskin was until I was 20. I was so familiar with its absence that I didn't know what its presence entailed. To recap my intro post about foreskin and circumcision:
The foreskin is richly innervated tissue, specializing in fine touch
It protects the glans of the penis from friction and naturally lubricates it
The reason Americans started removing foreskin is fucked-up and has a lot to do with cornflakes.
And foreskin is erotic in its own right. I don't care for the term, "foreskin fetish." To me, the foreskin is just another, totally natural part of the penis to have fun with.
On to tips for playing with uncut cock!
The conventional advice in the U.S. would tell you to move the foreskin out-of-the-way and stimulate the glans instead. Yes, certainly stimulate the glans, but these upcoming tips are starting points for adding variety. I'm here to tell you to get creative.
---
1

First things first

Take advantage of that built-in gliding action when warming up. I mean, I can't be the only one who thinks that looks sexy.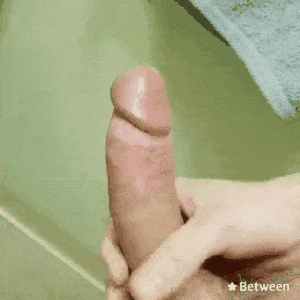 ---
2

Start with a gentle touch

If you're going to touch the glans directly, add some spit or lube before retracting and getting rougher. I know that sounds like common sense for all cocks, but the exposed glans on an uncut dick can be especially sensitive.

A flavored lube like Sutil Body Glide or Sliquid Swirl is a good place to start.
---
3

Trace tiny circles on the frenulum

This lil bridge of tissue is a sensitive area! On a circumcised cock, sometimes it's removed. But not always, since there's no standard amount of tissue to circumcise.

With the foreskin intact, this is more likely a good spot to try smaller, flickering motions with a tongue or finger. Or apply a pinpoint vibrator.
---
4

Stick a finger or tongue under the foreskin

You could do this alone with the foreskin up, or while pulling the foreskin up and down.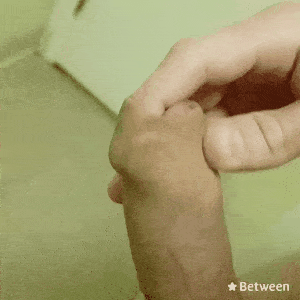 ---
5

Swirl your finger or tongue around under the foreskin

If using your tongue, remember to keep it stiff. Like the previous technique, this stimulates the foreskin's stretch and places pressure on the glans at the same time. A former partner's reaction was "Ohhh my god. This is amazing. How the actual fuck are you doing that?"

Also, just a warning: you'll hit a little speedbump on the underside of the penis when you encounter the frenulum. You could do circles back-and-forth without ever actually going over the frenulum. Or just go slowly. Whatever you and your partner are in the mood for.

If you're concerned about fingernails, just make sure they're trimmed. If you don't want to trim, you can still insert cotton balls inside the fingertips of a disposable glove. My uncut partners have said that it doesn't bother them much as long as you're gentle.
---
6

Pull up the foreskin and gently knead the end of it

You can do it between your lips or fingers on one side…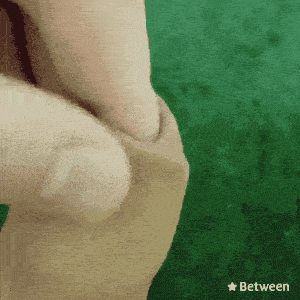 …or both sides!
(Remember to vary the speed. You can certainly knead it for longer or shorter than shown.)
---
"But I'm scared that my penis-owning partner might think it's weird!"
I had this qualm, too, but I got around it by blindfolding my partner and telling him I was going to try something new. I'd check in regularly and ask him how it felt. If he didn't like something I was doing, I could stop at any time. But that never happened— he ended up really enjoying it!
If you're in the U.S., your partner might actually appreciate the extra love for their foreskin. I asked my partner, "How many women do you know who love foreskin?" to emphasize why I was worried that he'd find it weird. His response: "Not enough!"
So go ahead and show some love if uncut cock is your thing. There's literally more to love.