Review: Gvibe Gpop 2 vibrating plug by Fun Toys London
I love it when a vibrating butt plug pleasantly surprises me with its motor!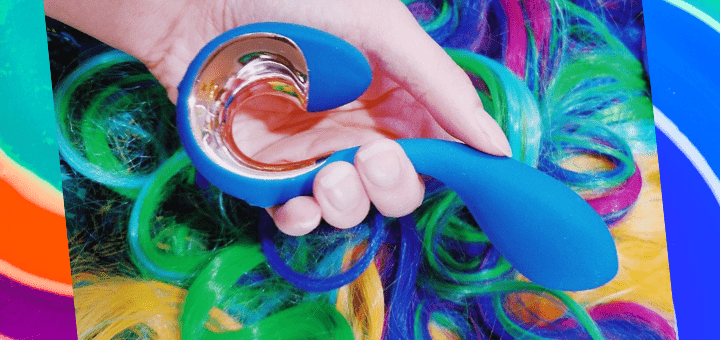 Fun Toys London reeled me in with its stunning hues and elegant handles, but I didn't expect to be captivated by the Gpop 2's vibrations.  Turning it on immediately blew my expectations out of the water; its deep vibration quality shocked me.
The main thing you need to know: this little plug packs a punch, with more rumble than the LELO Mona 2, and for under $65. Think of it as luxury lite.
I tried the Gpop's cousin, the squishier Fun Toys Bioskin Gplug, in 2018, only to be disappointed by its mosquito-like vibrations. When dipped in water, its movement made the tiniest, paltry ripples. The dual-density material under the silicone was fun for anal penetration, but the makers might as well have just not made it a powered toy at all.
That's not the case for all of Fun Toys London's newer plugs.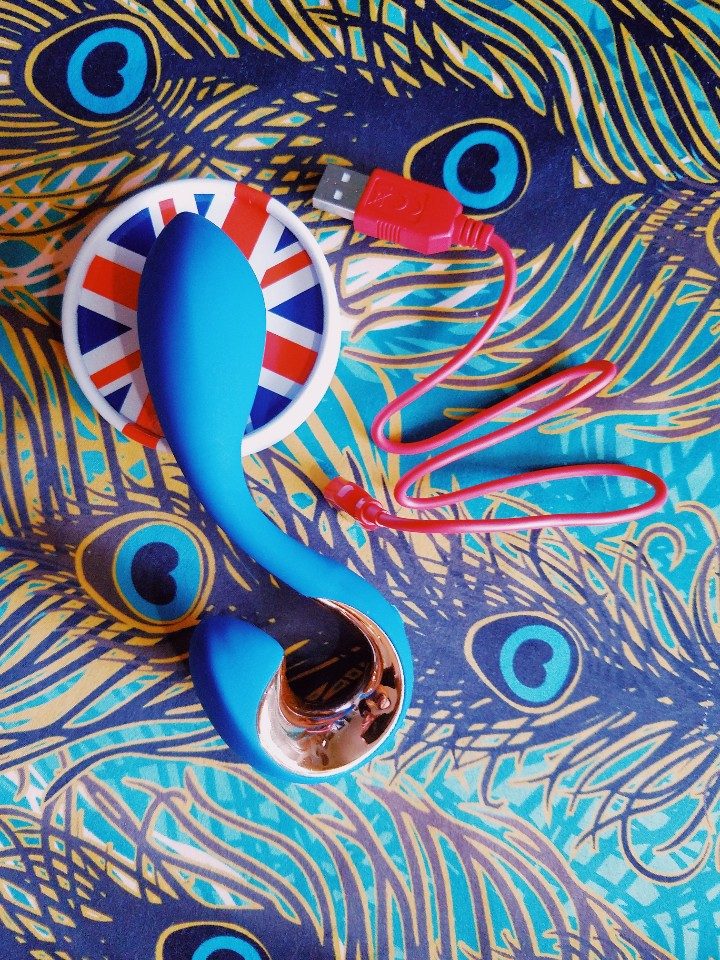 This thing has JUMP to it. It taps like a steady drum against hard surfaces. It splashes in water — more than the LELO Mona 2, but a little less than the BMS Factory Pillow Talk Sassy.
Either way, my clitoris approves. WOW, does that pointy tip feel great for focusing the vibrations externally, even though it's mostly marketed as a butt plug.
Let's talk about the Gvibe Gpop 2 plug's shape.
This butt plug features a tapered tip and a classic G-spotty and P-spotty swell, akin to the LELO Mona 2, but thinner. There's a 1.25″ maximum diameter with about 4″ of insertable length. The Gpop 2's head is about 2.5″ long, leaving a 1.5″ stem. Its neck is slim for the anal sphincter to close up around, flexible for comfort, and the base is flared for retrievability.
Fun Toys didn't have to be so extra with the handle, but opulence is part of their personal brand. It doesn't bother me much when sitting, but your mileage may vary — this plug may be best for when you're doing chores or standing for long periods of time at home.
I can also respect the designers' choice to leave the metallic accents to the external portion, unlike LELO with their Soraya renditions. Gold paint on hard plastic isn't as body-safe as silicone is, and it doesn't belong inside me.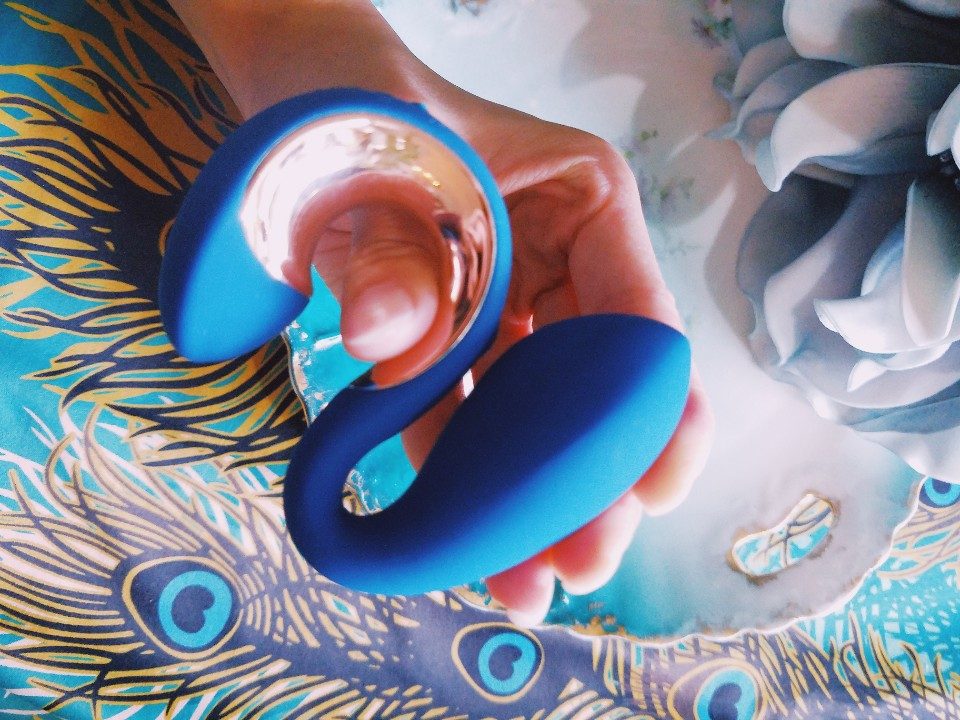 Within the bendy silicone handle is a trade-off.
It's great for long-term anal or vaginal wear but makes decreases intensity while thrusting. Just keep that in mind: there is a forward tilt for tickling the prostate or evading the cervix, but the Gvibe Gpop 2 is mild if you intend to use it as a dildo.
Some users aren't into hardcore thrustables and would rather have something gentle, like the Gpop 2 or Blush Avant Pride P1. For users who want more vroom, it's the vibrations that really make the Gpop 2. With the vibrations off, I'd have to really clench my vagina and pull the Gpop 2 for it to do anything for me. When it's turned on? Yesssssss. Everything about it is amplified.
Downsides to the Gvibe Gpop 2 vibrating silicone butt plug
Even though the Gvibe Gpop 2 makes a fantastic plug, my review notes aren't all hearts and rainbows. I'm only picky because it has much potential to be practically perfect for its target audience.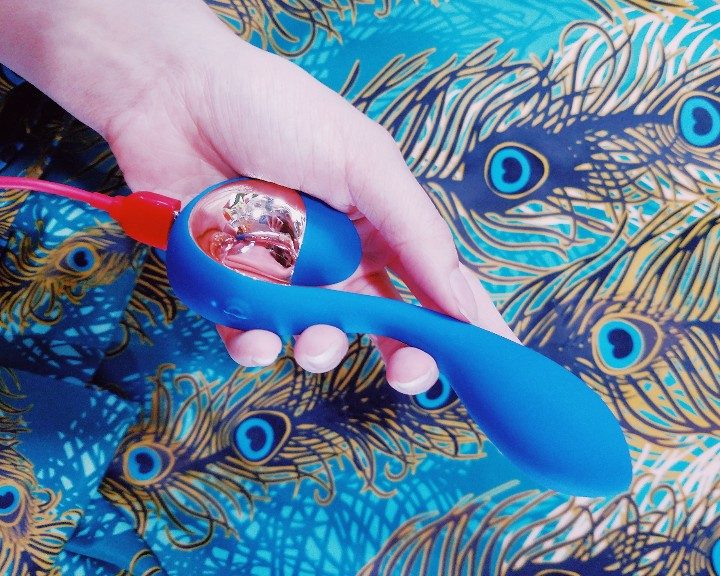 There's enough room on the Gpop 2's handle to incorporate a "decrease speed"/"toggle back" button. That, combined with more steady speeds on the lower end, would take this rumbly vibrator from, "Ooooh, I like it a lot as a plug," to "YES, BUY IT ALREADY. IT'S SO MIND-BOGGLINGLY VERSATILE FOR THE PRICE." (The Hot Octopuss Amo bullet sets a great example.)
Maybe the first speed is gentle for some palates, but sometimes it's too much for me to start with. I also wish the marketing was inclusive of intersex and gender non-conforming folks. Instead of saying it's a toy "for men and women," they could say it's a toy for everybody.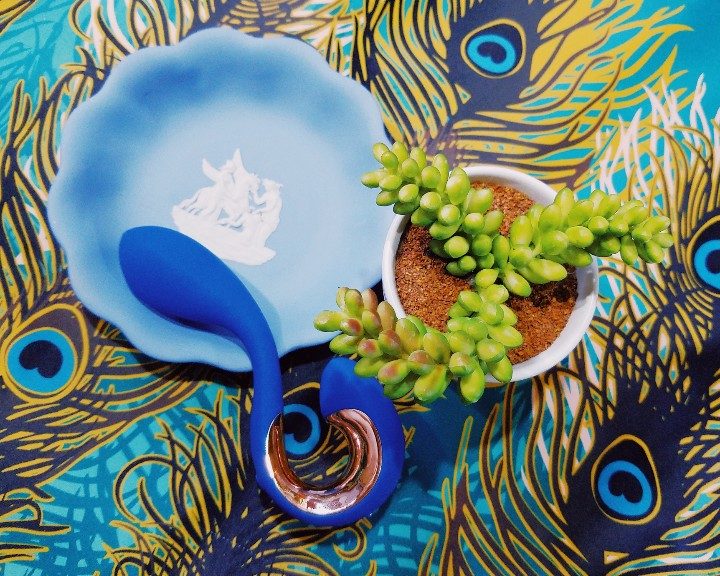 My verdict on the Gvibe Gpop 2 plug by Fun Toys London
As the Gvibe Gpop 2 currently is, it's rumbly. It's powerful, rivaling toys from some more known (and more pricey) luxury brands. Its shape offers users plenty of ways to play. For everything you get, it's very reasonably priced at just under $65 — or $59 when you use my coupon code, SUPERSMASHCACHE
Users who want more direct G-spot stimulation and a wider range of vibration intensities should consider the BMS Pillow Talk Sassy. It's a bit thicker at 1.5″, it's not anal-safe, and you won't get any patterns with it — but the Sassy is more of a vaginal G-spotting specialist than the Gpop 2.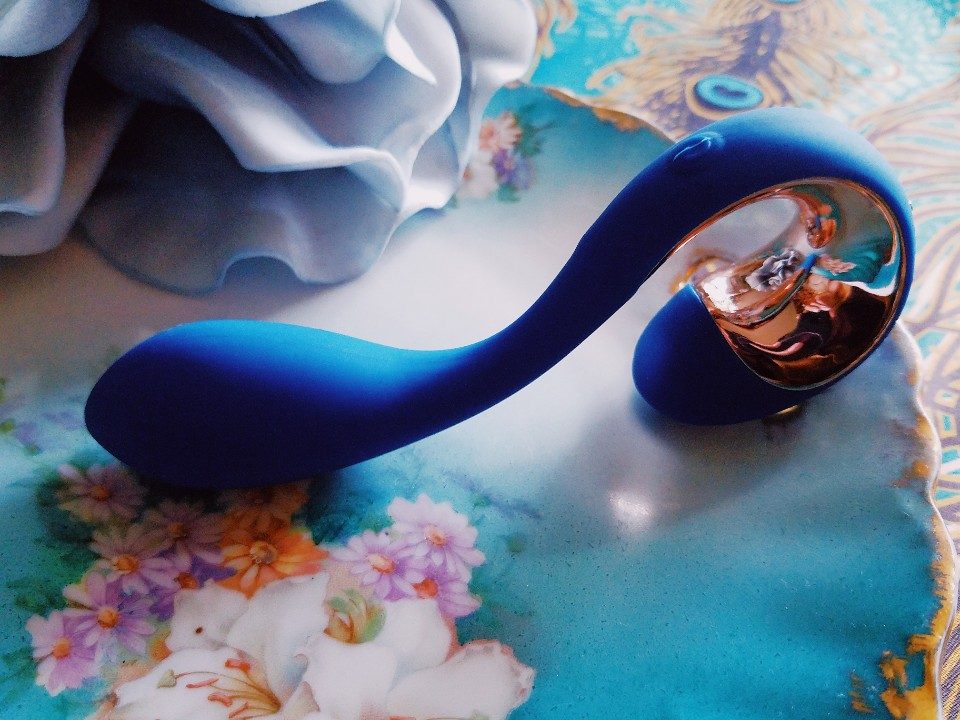 For those who chiefly want a bulbous butt plug with rumbly vibrations, the Gvibe Gpop 2 fits the bill. And again, it offers far stronger motors than, say, LELO and b-Vibe, two very hyped-up brands. Depending on your needs, you may find that the Gvibe Gpop 2 plug brings you more bang for your buck than many luxury plugs available on the market. It's a friggin' steal.
Take 10% off with code SUPERSMASHCACHE, bringing the price down to just under $59.
---
This post was sponsored and uses affiliate links. But even if it weren't, I still would have lauded the Gpop 2's motor.