Biird Obii review: clitoral air pulse toy
Sex toy or [overpriced] lamp? You decide.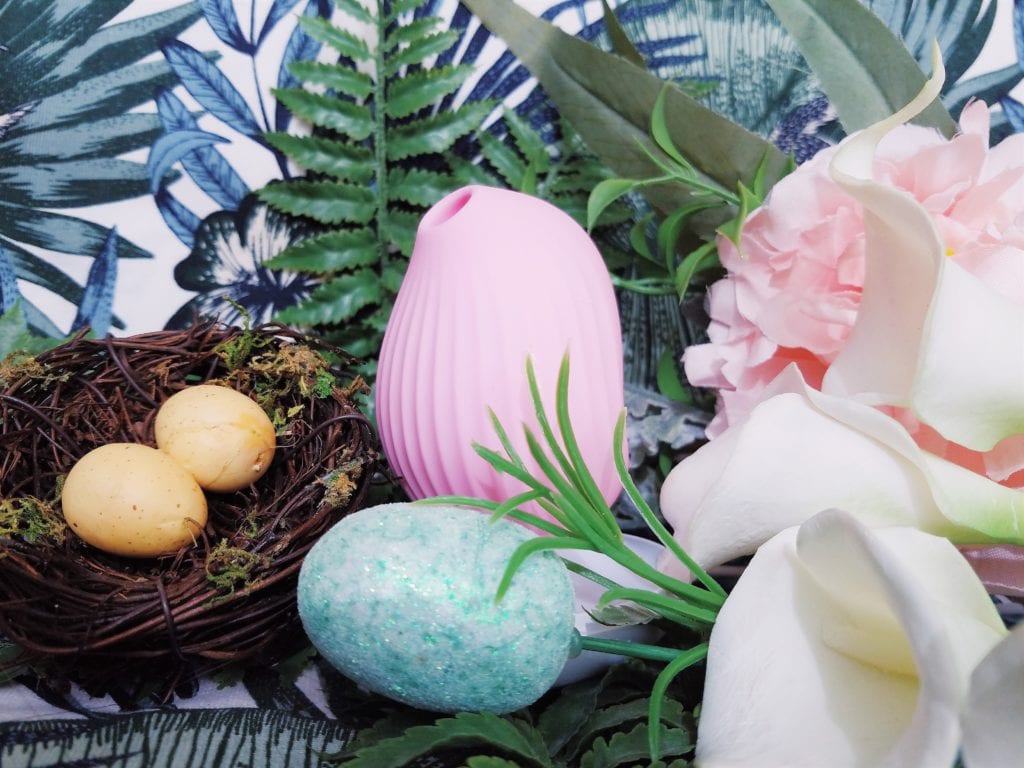 Obii by Biird is a clitoral suction vibrator that's both ADORABLE AF and award-winning! I can see why design geeks would love Obii's exterior:
Its silicone is soft like a marshmallow.
Feminine without being tacky
Available in pink, green, and a pale lemon yellow

Yellow is a super unconventional choice for vibrators!

A minimalistic bird with a glowing "nest" and transparent, cage-like cover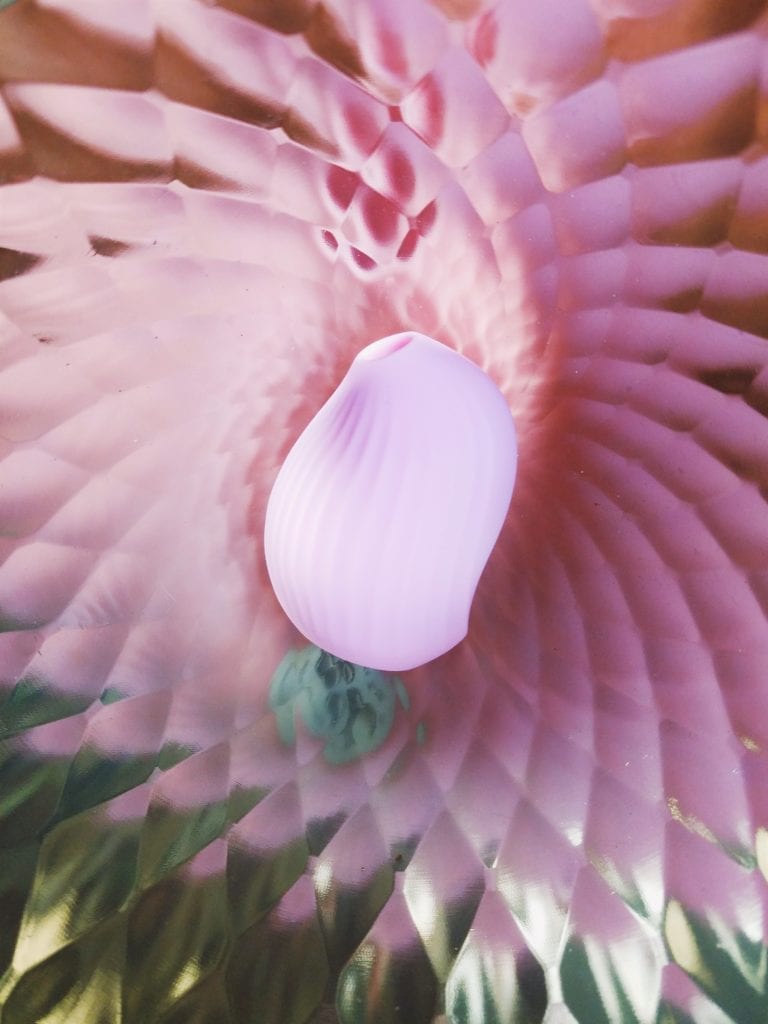 You could charge this discreet sex toy in plain sight and claim it's an ambient lamp. Nobody would have any reason to think it's a pleasure product.
Unfortunately for Biird, what's inside counts, too.
At this point, I resent highly stylized pressure wave toys as a group. Their selling point is their visual appeal; the motors don't live up to the hype.
The Emojibator Chickie is little more than an (endearing) paperweight, for example. And I'd be damned if I didn't warn people of the dangers of using the LELO Sona 2 Cruise.
As for Obii by Biird? It feels like it was designed for users who don't jack off even a tenth as often as I do. When you have nothing else to compare a just-"meh" product to, then, of course, you'll think it's decent.
---
Obii by Biird review table of contents
---
Functions of the Biird Obii clitoral air pulse vibrator
The Obii by Biird is a 3-in-1 package that excels at only one of the things it does. Let's go deeper: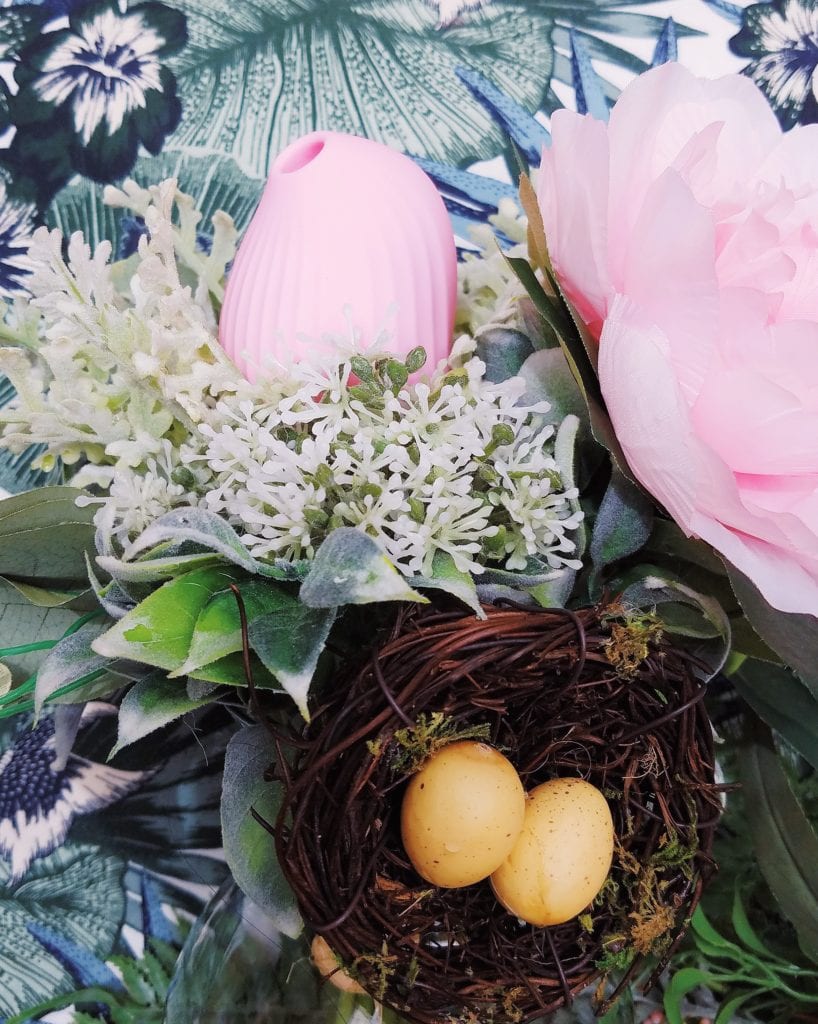 Its "beak" is a rounded nozzle for clitoral pleasure
The belly of the bird vibrates.
When you rest it on the charging base, it's a cute night light.
This clit sucker… sucks at the first two of those functions.
Let's start with who its pressure waves will work for
Look, I've seen snippets of other reviews of the Biird Obii, and they're eyebrow-raising. One says that anyone with a clitoris can enjoy Obii. Are we reviewing the same thing?
For a clitoral air pulse toy to work for you, your anatomy has to fit inside of the nozzle and seal properly.
While it worked for me, it's worth noting that Obii has BY FAR the ABSOLUTE SHORTEST pulse chamber of any pressure wave toy I've tried. With the others, I can fit part of my pinky, usually up to the knuckle nearest the tip. Obii's nozzle can only encompass half that amount.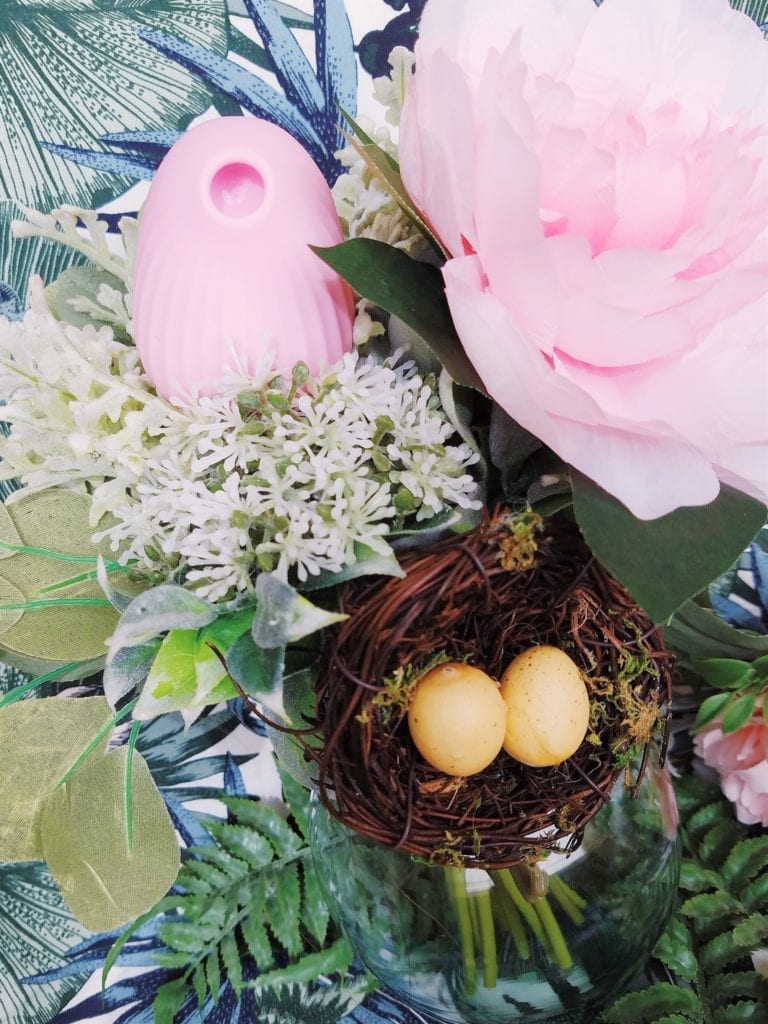 In other words, if your clit is longer than a centimeter, Obii won't work well for you.
Safety concerns with the Biird Obii
Air pulse toys work by moving a little nubbin inside back-and-forth. If your junk gets caught in that, you're shit out of luck.
And that has happened to some users of the LELO Sona Cruise models, resulting in clitoral cuts and blood blisters.
Likewise, Obii can unpleasantly bump up against someone's bits.
---
UPDATE: The Biird Obii has hurt a fellow toy reviewer. See the Instagram DM screenshot below.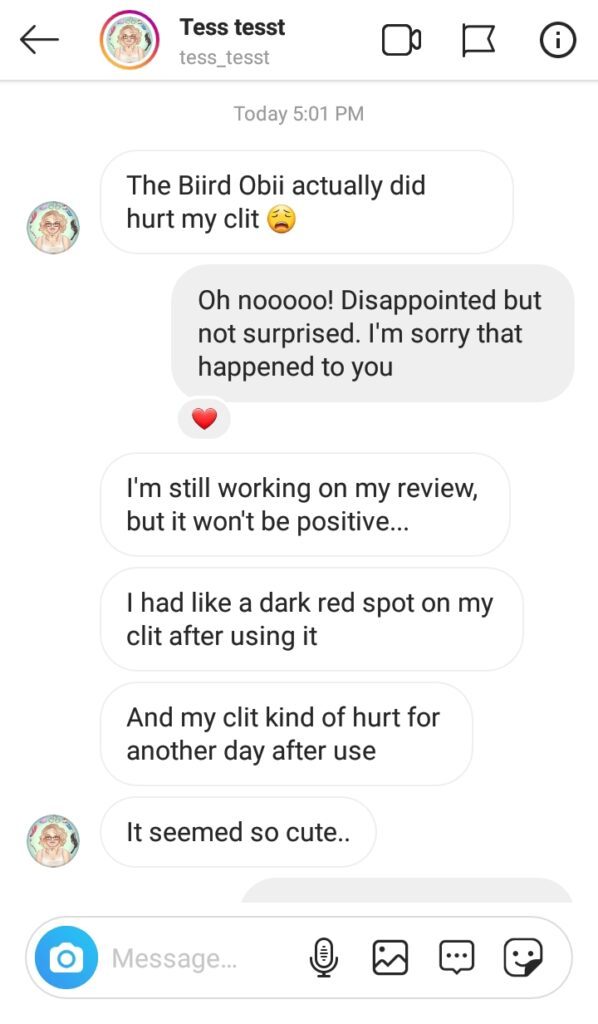 ---
How the Biird Obii feels in use for me, in one word
Buzzy — that's all you need to know about Obii's pressure waves and vibrations at best. Its pitch makes me grimace the moment I turn it on; the opposite of turning me on.
Pressure waves
The high-frequency air pulses lack any substantial range of motion. You'd get rumblier clitoral air pulses with even the $30 ROMP Switch. Buzzy pressure waves are okay for a cheaper toy that does other things well. But for the Biird Obii's price? Oh, hell, no.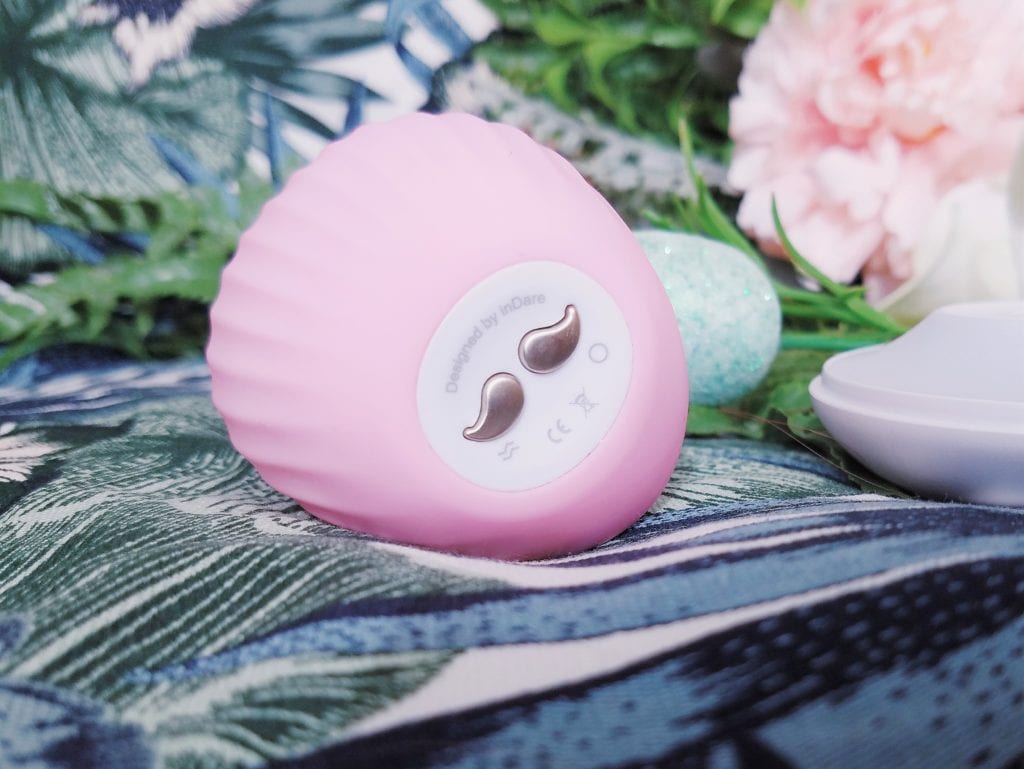 Vibrations
Obii's vibrations are par with cheap bullets like the VeDO Bam Mini. WEAK. There are three steady speeds and one pattern, and all of the functions are shit.
(See what makes a vibrator motor buzzy or rumbly from the inside!)
Since the movement is in the rounded belly, there's no focus or targeting whatsoever — the sensation just kind of gets lost. If my boyfriend and I can't immediately tell where the motor is, that's a bad sign.
Not even the Biird Obii's form is its saving grace.
This vibrator is only a little less potato-like than the Squarepegtoys Blunt Plug. If the Obii looks cumbersome and bulky to hold in my hand, that's because it is. It's just such a blob.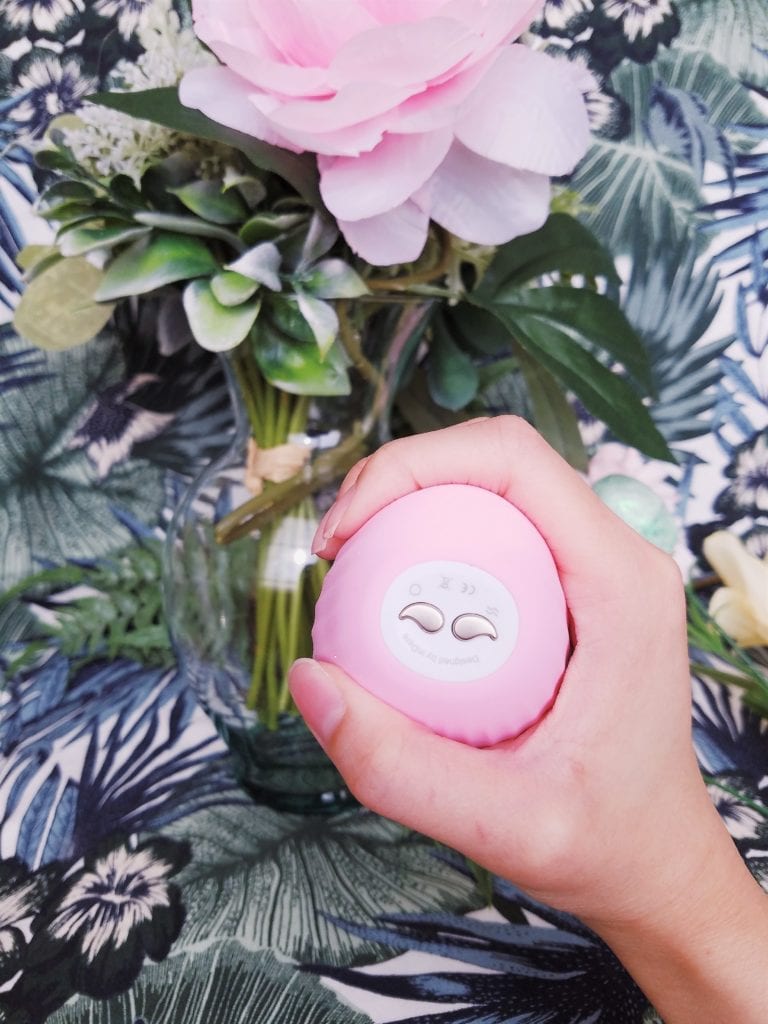 For one, since the beak nozzle doesn't protrude much, it's not the easiest to aim. And yes, it's sleek for a clitoral sucker and not at all thermometer-like. But I'd prefer to use an air pulse toy with a proper handle and easy-access buttons.
Obii by Biird isn't for you if you have any:
Wrist mobility issues
Belly fat blocking access to your vulva
Pain in your hands
Struggle with grip
If any of the above applies toy you, you'll despise Obii.
I can use it by wrapping my fingers and palm around, with my thumb on the control panel, but it's cumbersome to grip. I feel like Obii might slip out of my hands when I push its buttons.
And oh gosh, the buttons. I get that they're on the base for the sake of discretion, but they'd be much easier to press on the Biird's back.
My verdict on the Biird Obii vibrating clit sucker
The Obii clitoral suction toy by Biird isn't abhorrent to me, but its combined quirks feel like death by a thousand cuts. It's not heaven, but not quite The Bad Place — just a Medium Place. Like an afterlife where you're always just a bit miffed by the constant post-nasal drip snot stuck in your throat, and the tap water tastes funky.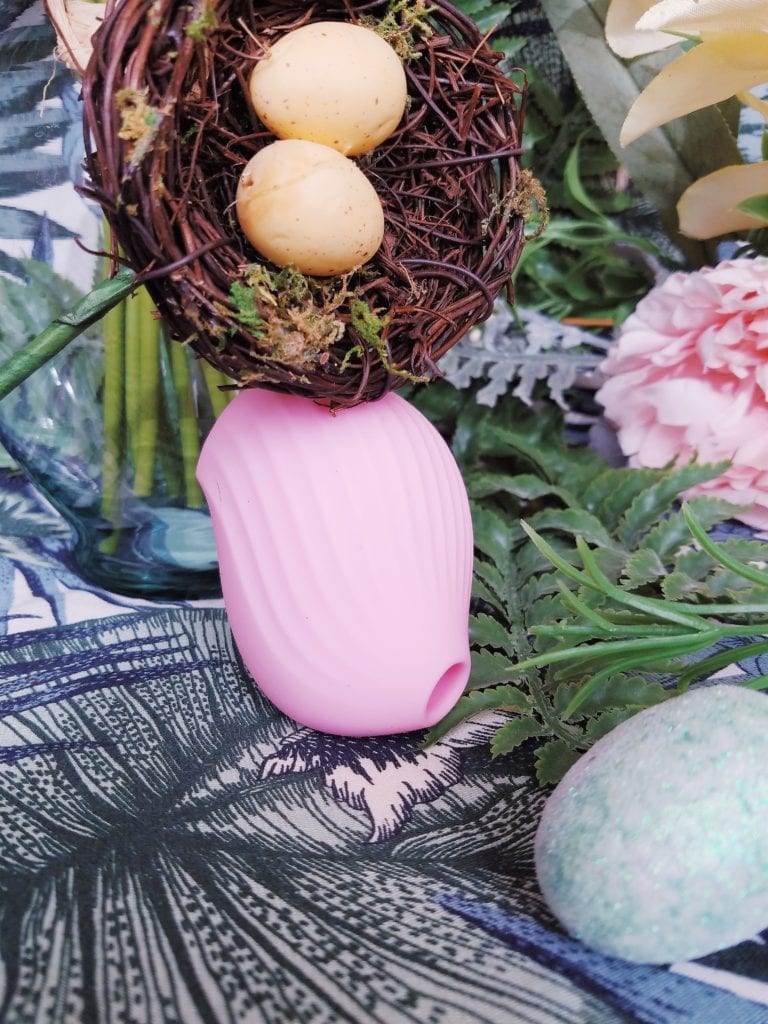 For the price of $89, "I CAN orgasm with it" and "I'm only a little miffed" shouldn't be the only bars to clear. Even the $60 Satisfyer Pro Plus Vibration would feel better in use since its slightly-less-buzzy vibrations are pinpoint.
I'm not in the business of telling people to spend $89 on a tiny night-light. If given a choice, I'm sticking to my We-Vibe Melt. If you're trying to save money without sacrificing quality, get a Womanizer Liberty or one of the ROMP air pulse toys.
---
I do use affiliate links throughout this post, which bring me a commission at no extra cost to you. Biird sent me this product as a sample for a review.
However, I turned down sponsorship money from them. With how much I dislike their Obii, I much preferred the creative liberty to tear it apart.