SquarePegToys Blunt Plug review: squishy anal stretching plug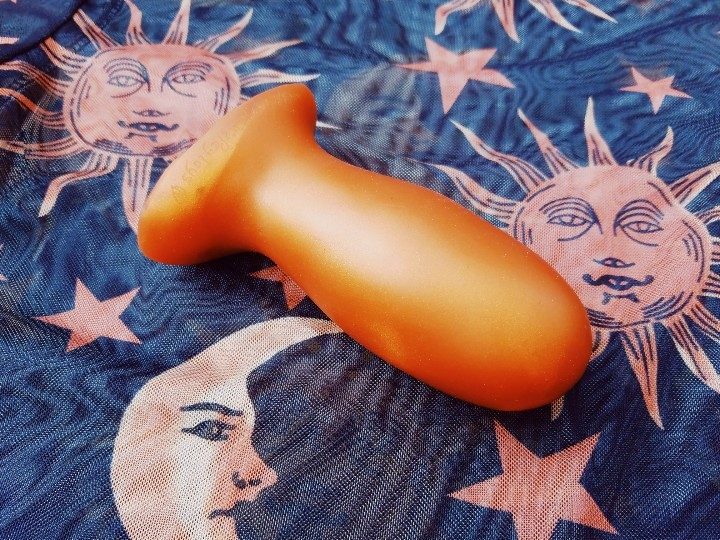 The SquarePegToys Blunt Plug is the ideal silicone plug for warming up to anal sex. Some plugs taper and slowly ramp up for opening from a cold start. Others have a big bulb and barely-there neck for a feeling of fullness without much sphincter stretch. The Blunt Plug, as the name would suggest, is neither one of those.
What is the SquarePegToys Blunt Plug for?
It's for when you've already warmed up with fingers or a smaller toy and want something to keep your orifice opened up before your romp session. You're getting ready for a date, and you know it's going to be a good night, but you'd like to skip foreplay. That's the SquarePegToys Blunt Plug's purpose. Because its bulb-to-neck ratio isn't dramatic, the tightest part of the wearer's hole isn't going to close up after consuming the plug's maximum width.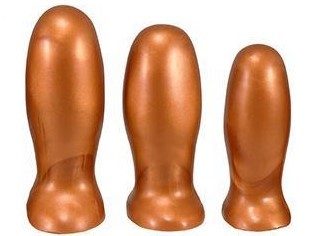 Fittingly, it's available in three sizes at SheVibe (all under $50!). The smallest is about a tenth of an inch thicker than the average penis:
S2 – 3.5″ insertable length, 1.59″ maximum width
S3 – 2.75″ insertable length, 1.80″ maximum width
S4 – 4.0″ insertable length, 1.90″ maximum width
Another key feature is SquarePegToys' squishy AF silicone. It's flexible and conforms to your body, while still stretching. Alongside the Oxballs Ergo and Uberrime Sensi, it's one of the softest silicone plugs I've ever tried. Think of a stress ball or slightly warmed but fresh gummy candy. If you're accustomed to the size, then the softness allows for cushy long-term wear. Feel the stretch while you're grocery shopping or doing household chores.
What is the SquarePegToys Blunt Plug not for?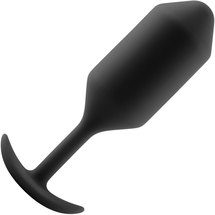 Here is where I'll throw in a disclaimer: it's been over a year since I've had anal intercourse. For that reason, I'm not quite the Blunt Plug's target audience. Wearing plugs vaginally is more my thing. However, even if I did use the SquarePegToys Blunt Plug anally, the same caveats would apply.
For one, the Blunt Plug gives an overall stretch. It will not curve up against the G-spot or prostate to any meaningful degree. That's fine for what it was designed for. But for vaginal use, I'd prefer the Oxballs Ergo or njoy Pure Plug's forward tilt and more dramatically dipped neck. It very much depends on personal preference. Anally, I'd rather wear a plug that delivers firmer pressure, deeper in the anal canal, like the b-Vibe Snug Plug, over one that stretches at the opening.
Second, wearing a big plug with a low bulb-to-neck ratio takes practice, vaginally, or anally. My butt finds the Doc Johnson Li'l End and Blush Avant P6 plugs easier to keep in than the Blush Avant P5, for example. It sounds counterintuitive, but my body is much more likely to register a plug as an irritant if it's continually propping the opening… open. I subconsciously want to push it out and be rid of it. The SquarePegToys Blunt Plug is for the experienced plugger, and that's not me.
My verdict on the SquarePegToys Blunt Plug
The SquarePegToys Blunt Plug has a place in the anal enthusiast's toolkit if they're already comfortable opening up.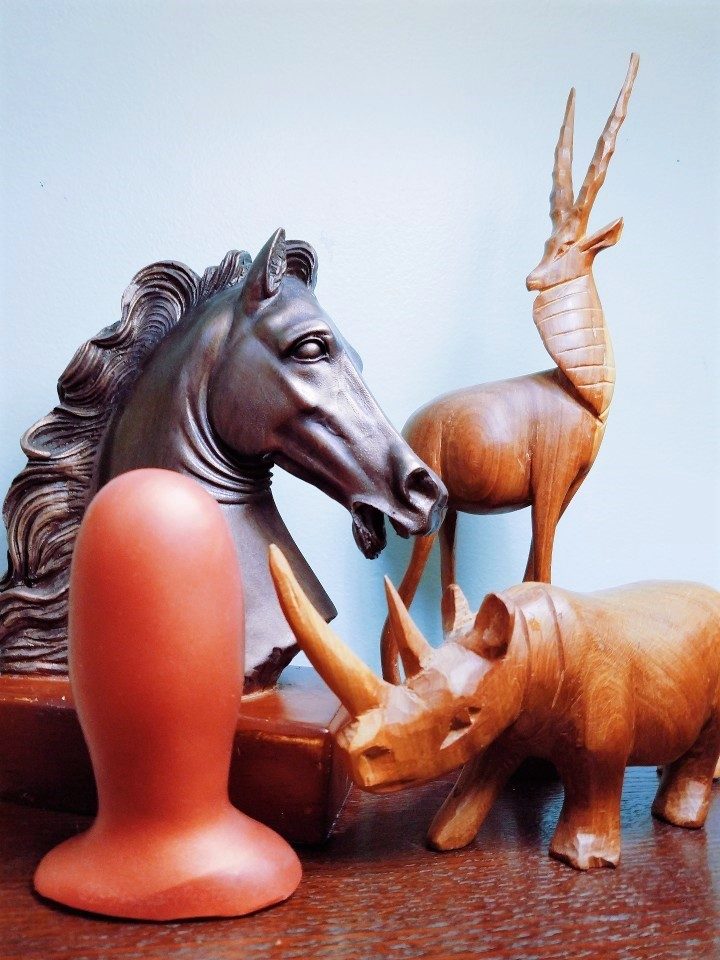 However, long-term retention is easier with a thinner-necked plug that the anus or the mouth of the vagina can close up around. If that's what you'd prefer, I recommend getting one of the following plugs instead:
The Egg Plug does open the sphincter a bit, but not nearly as much as the Blunt Plug does. If having a plug prop you open in preparation for something bigger appeals to you, the SquarePegToys Blunt Plug is a must-have.