Jute Rope & Wax Play BDSM Sensation Kit Review
Yes, BDSM can be slow and sensual!
Sliding rope and dripping wax against a partner's body can make a passionate scene on its own — or it can lead up to something more explosive.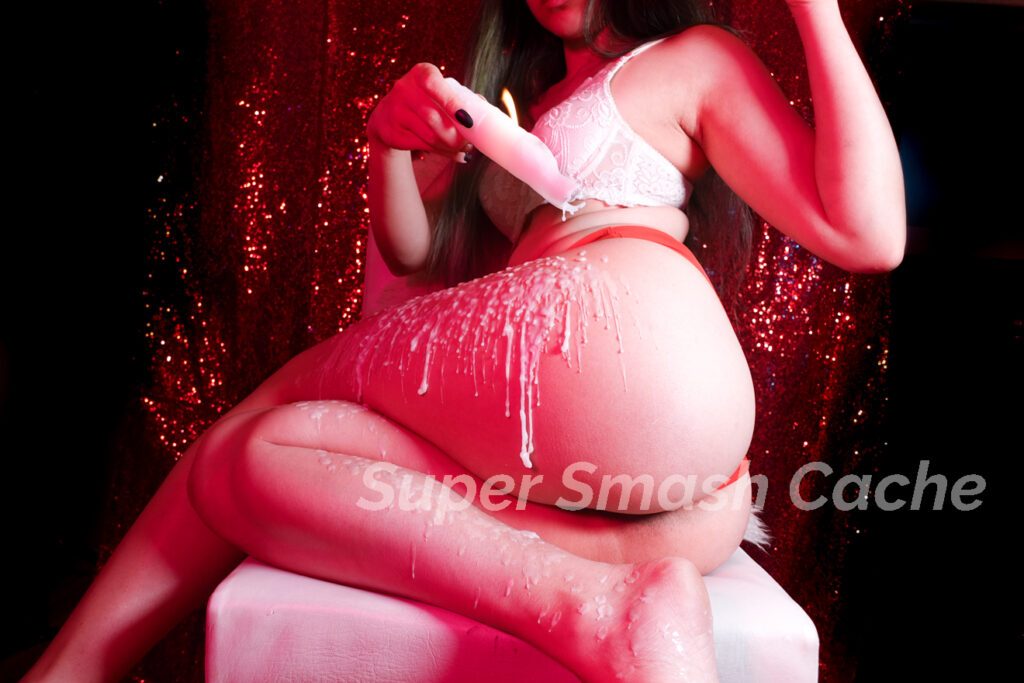 Do you have the patience and imagination for jute rope's versatility?
Here, I've tied up a sex doll in a hip harness, with the naughty bits exposed and some decorative leg wrapping.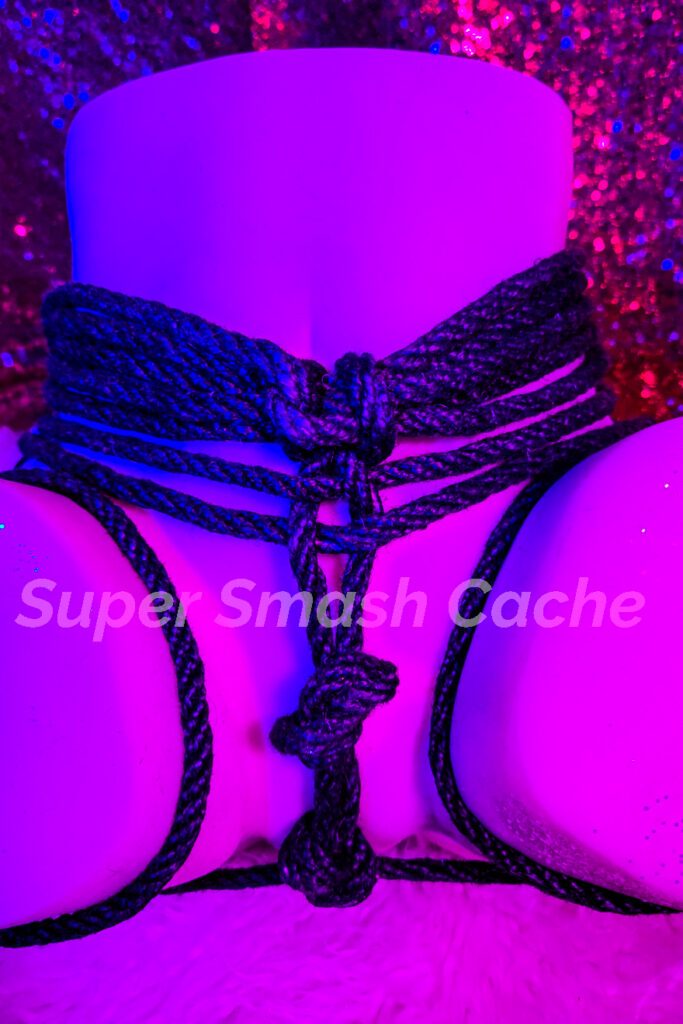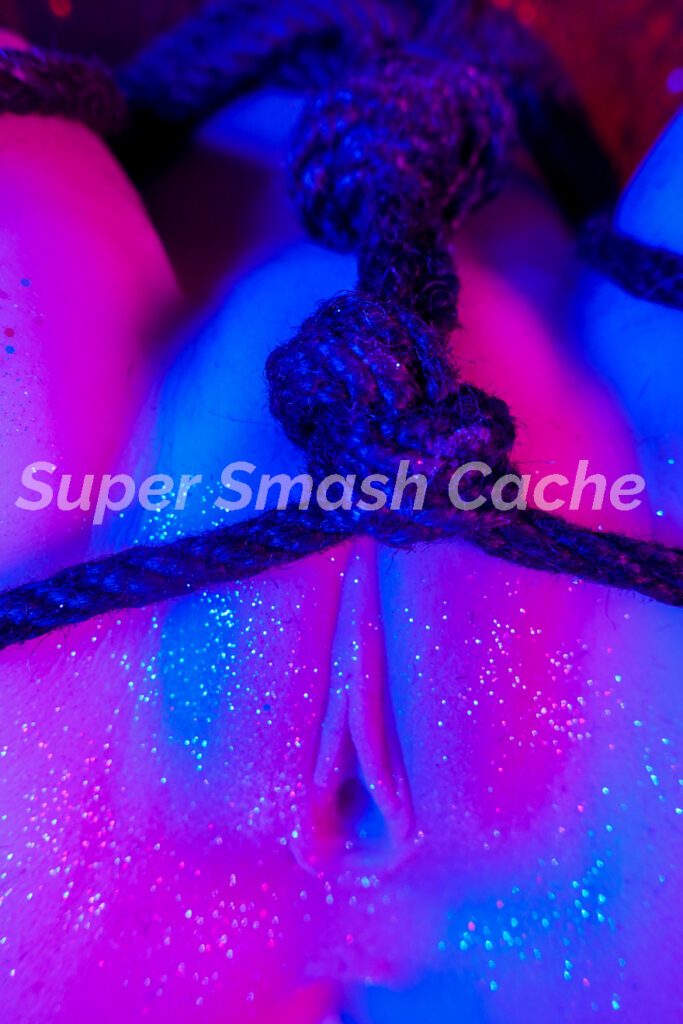 In this post's photos, I used Passion Craft Store's jute rope and low-temperature candle on a sex doll and myself, respectively. You can get them as a kit or separately, with customization options galore! My set contained three pieces of conditioned jute rope and an unscented paraffin candle.
---
What is jute shibari rope?
Jute is a natural fiber that's rough in its entwined form — think of burlap sacks. As such, jute rope is quite strong and doesn't stretch as much as cotton does. For bondage purposes, jute is often conditioned to make it softer and easier to work with.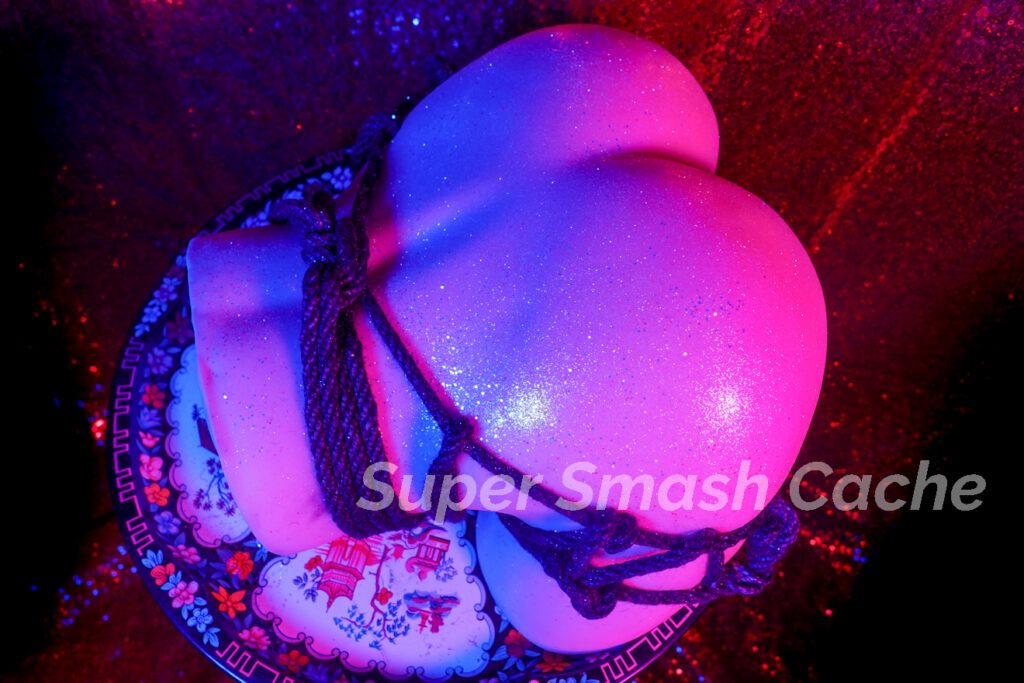 The "how" is up to the user's preference, but you can coat it with beeswax to smooth out the texture. If it gets dry, add some jojoba oil. Also, if you wash your shibari rope, you may want to recondition it! However, keep in mind that rope loses tensile strength the more aggressively you wash it — an essential consideration if you ever plan on doing suspension ropework.
ADDITIONAL SAFETY REMINDER: If you're new to shibari rope bondage, Autostraddle has a fantastic 101-level guide for tops and bottoms, with safety tips. It's super important to learn about what precautions to take; pay attention to circulation as you're tying someone up. You don't want to restrict blood flow. And, as always, have shears at the ready in case you need to undo your rope quickly.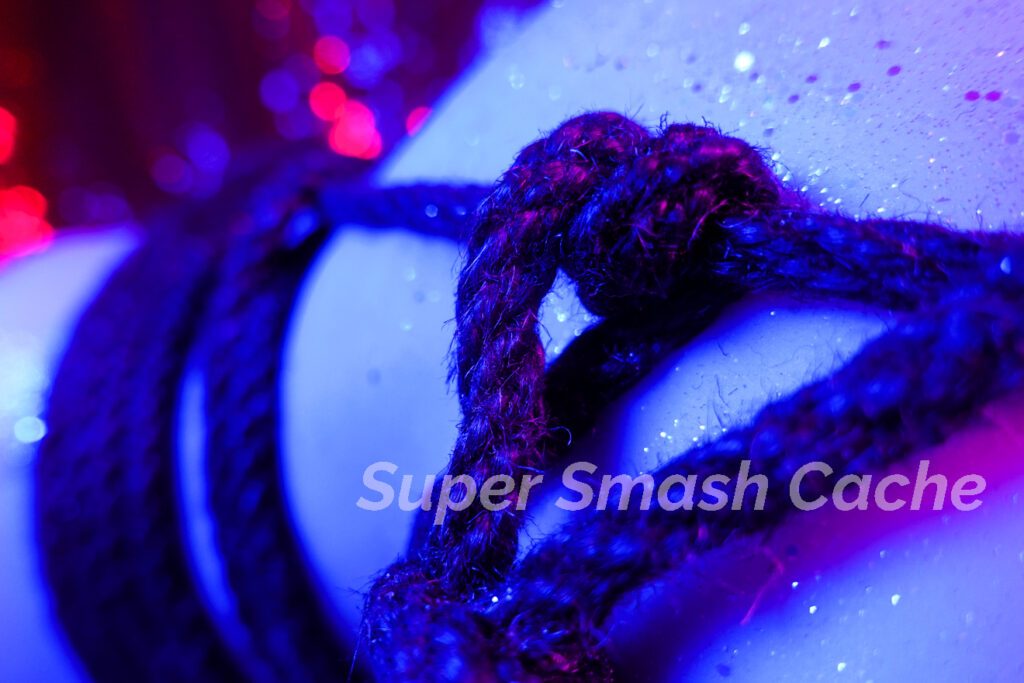 Jute isn't as scratchy as, say, manila, but it still tends to be tactile and textured. The "toothiness" can help maintain friction for knots to stay put.
In blunt terms, though: if you don't like somewhat scratchy sensations, this particular rope isn't for you. Don't drag it too hard or fast against the skin.
Plenty of people love the sensory array, though! As far as balancing durability and softness goes, jute bondage rope is a happy medium for many.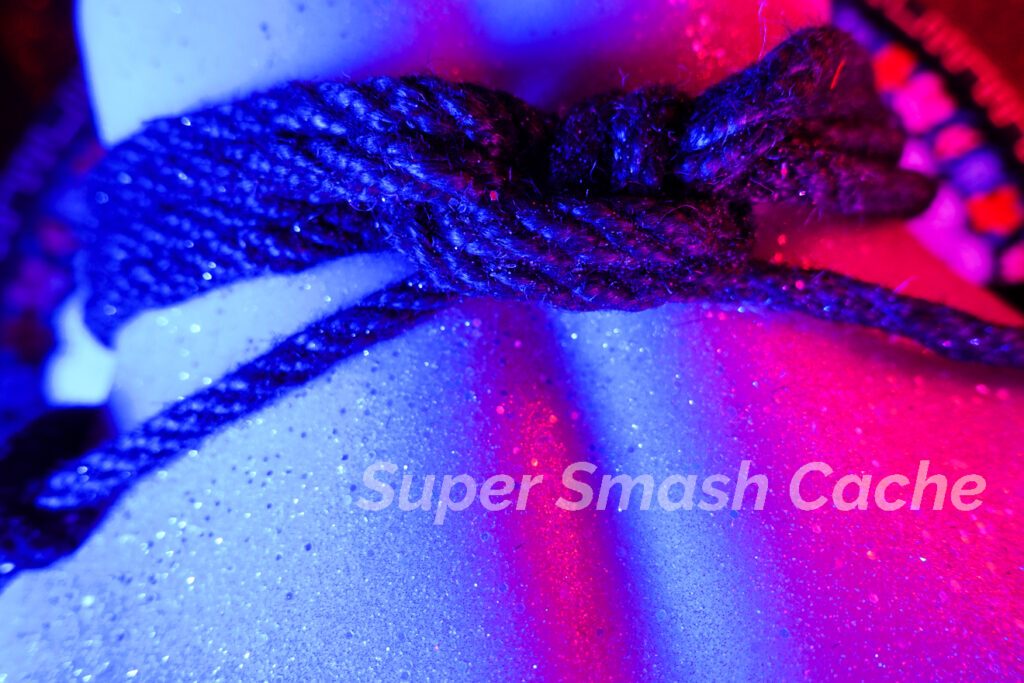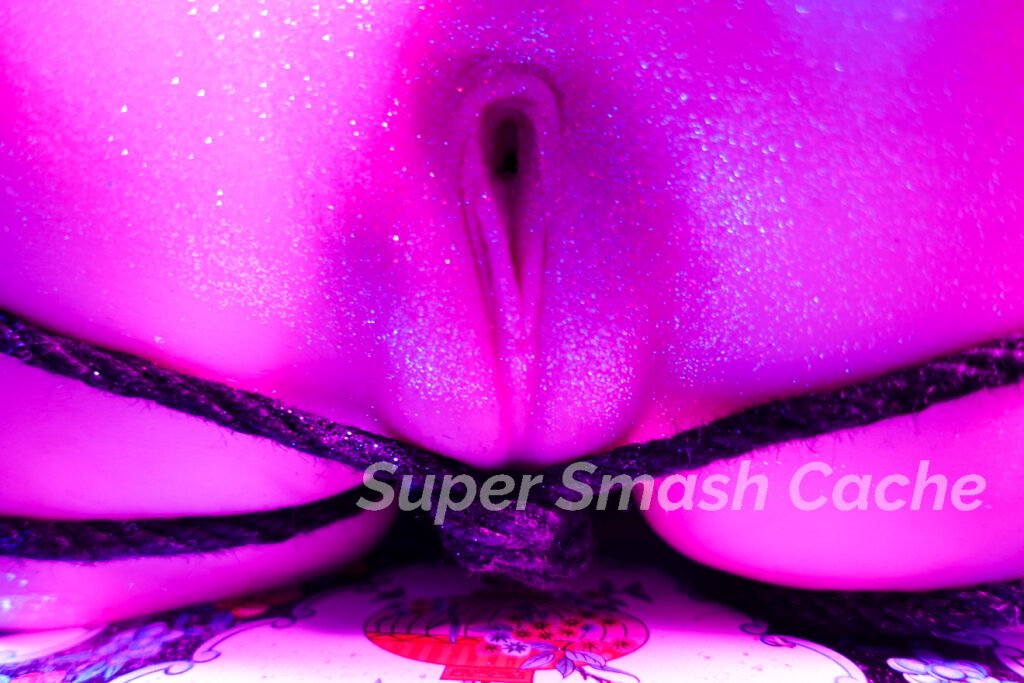 (If you want something softer, stick to cotton rope.)
---
Paraffin wax play: sensation & melting point
Wax play candles have low melting points (compared to household candles) for safety reasons. Low-melt paraffin's is somewhere between 125 and 135 °F (52 to  57 °C). It burns slightly hotter than soy candles I've tried before and straddles the threshold between "Ooh, that's nice" and pain.
How the wax feels against your skin heavily depends on how high you hold the candle. The higher it is, the more time you allow it to cool down before landing. In contrast, a lower drop means the wax is relatively freshly heated.
You can let the liquid wax build up and "pour" a big trail or do tiny dots, one at a time. I like melting the wax along one side and using the other as a "ramp" for added control. Just be mindful of your hand placement as the flames move upward. For safety reasons, keep a bowl of water or a wet towel handy.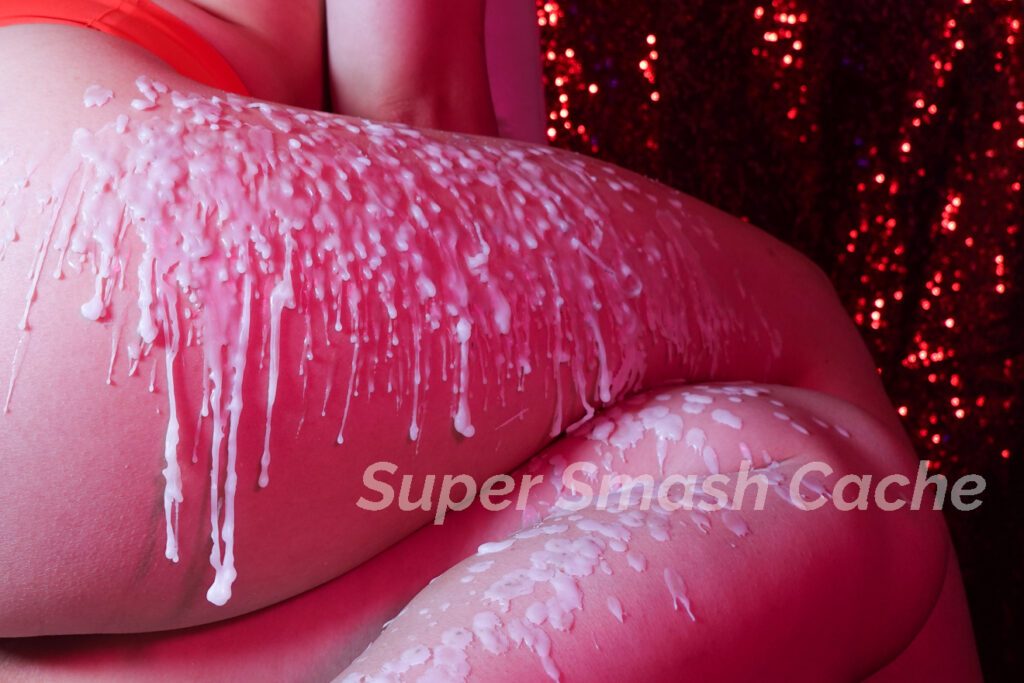 For an added surprise, try contrasting the hot wax with a cold steel or glass dildo.
When you're done, cleanup is a breeze — just peel off the hardened wax.
---
Customize your jute rope and wax play candle
My shibari ropes were about 8 meters (26 feet) long and pre-conditioned and dyed black. Passion Craft Store conditions their rope by boiling it and applying mineral oil after it's dried — each piece measures about 1/4″ (6 mm) across, with a 3-ply twist.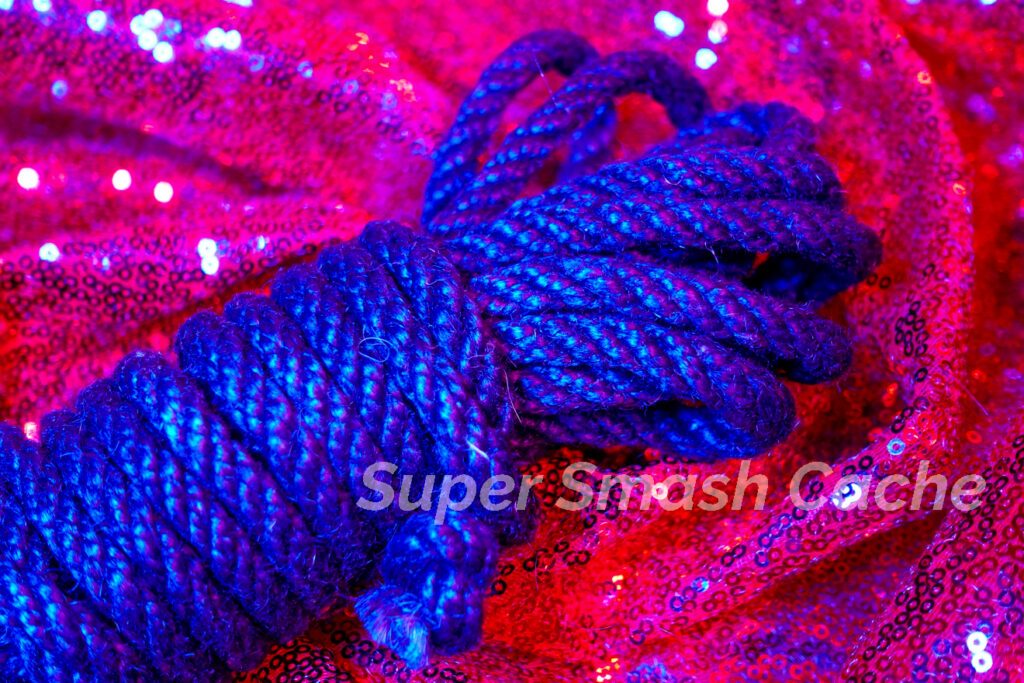 You can get a different color and more length if you wish, though. I recommend the 12 meters (39 feet) option (or more!) if you're going to do a decorative chest or hip harness. The sex doll I used was on the thin side, and I had juuuust enough rope. By default, the ends come tied in an overhand knot.
There are also customization options for the candle. The one I got is white, unscented, and 1.77″ (4.5 cm) wide × 5.38″  (13.8 cm) long. You can, however, choose a different color, scent, or size. If you have something more specific in mind, get in touch with Igor and Alesya, the makers behind Passion Craft Store.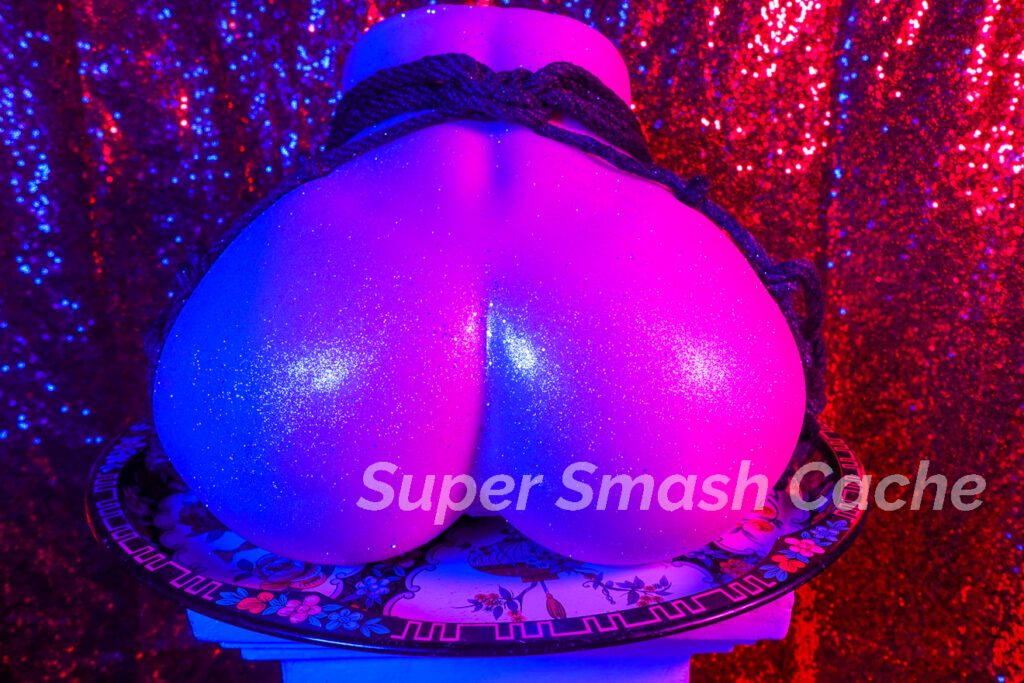 ---
Closing thoughts on jute shibari rope and wax play
Who said that BDSM had to be all hard-and-fast? There's plenty of room to keep it seductively simmery if that's your play style with bondage rope and sex candles. What shibari designs would you like to see me model?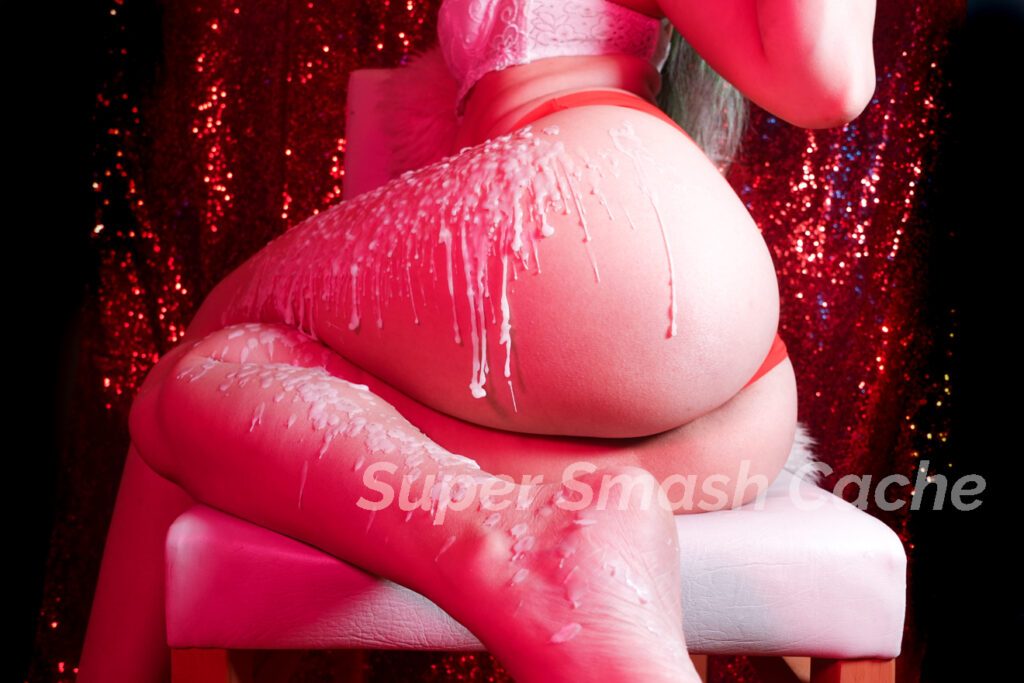 Again, if you're new to shibari bondage, Autostraddle has a fantastic guide with info on rope care and safety.
P.P.S. Passion Craft Store sponsored this post. All pictures here are my own, though!
---
Other BDSM kink toys I've reviewed for Passion Craft Store: