Zeus Arcana Electrosex wand massager review: vibrations AND electrokink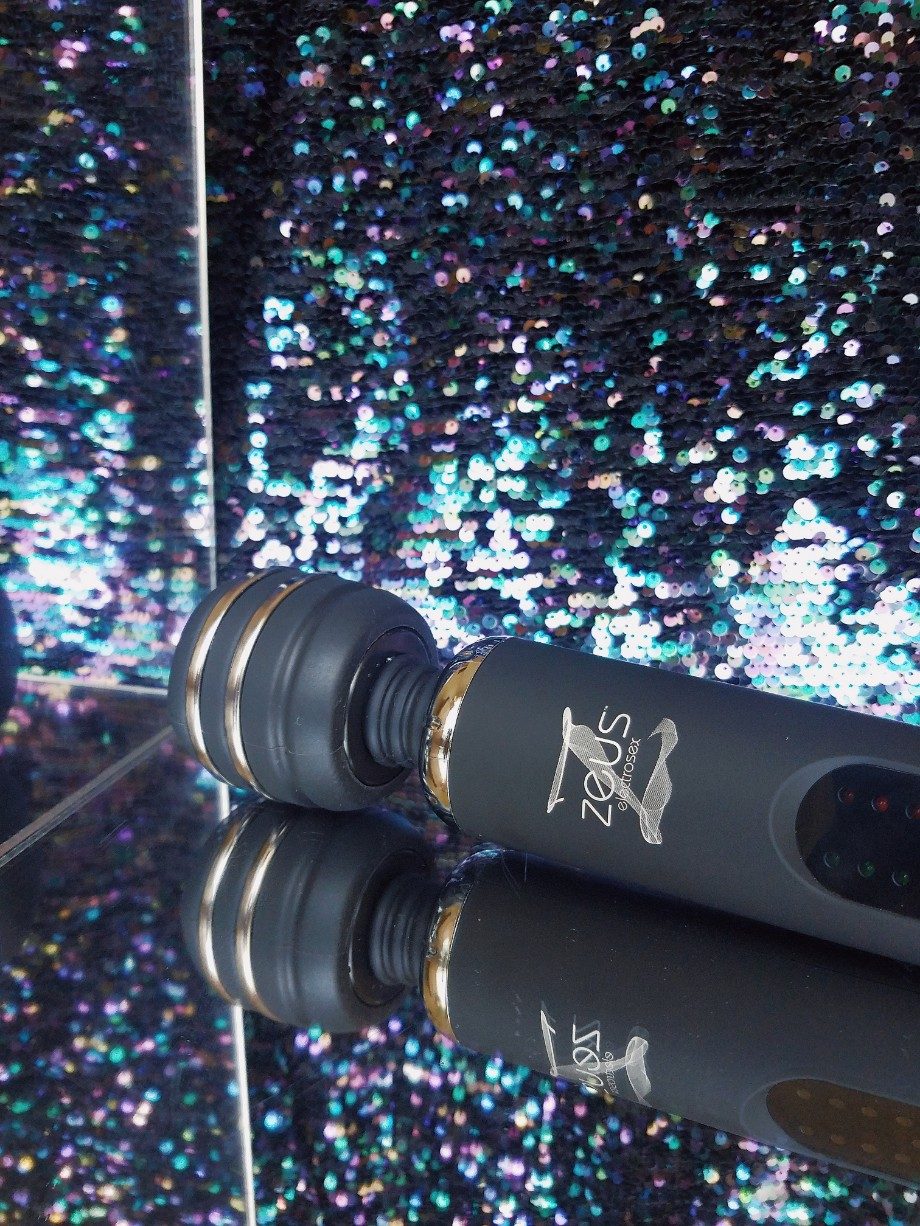 Today's review is a blast from the past, featuring the Zeus Arcana electrosex wand. It delivers electrical shocks and vibration in one self-contained unit. That might sound futuristic to some.
Still, this massager comes from an era where wavy Microsoft WordArt in Impact or Arial Black font was, to the layperson, the height of graphic design.
I first saw the Zeus Arcana wand YEARS ago. We're talking like the 2013 era, a whole other phase of my life, before this blog existed. It was only the beginning of my modeling and sexy side hustles.
By the time I started reviewing sex toys as a business, the Zeus Arcana had long disappeared from my consciousness. It almost feels like an ancient relic.
When I posted a photo of it on my Instagram stories, many employees from brick-and-mortar sex shops itched with anticipation. They said it sat on shelves and collected dust because nobody wanted it. (Cue Toy Story franchise feels.)
I was surprised to see that the Zeus Arcana Wand was still available online! And I couldn't turn down the chance to review something that my 18-year-old self drooled over.
My history with electrosex kink
The Zeus Arcana isn't my first time using an electrostimulation sex toy. As far back as 2014, I was using the Kinklab Neon Wand and Power Tripper pairing as part of a Pikachu costume at parties.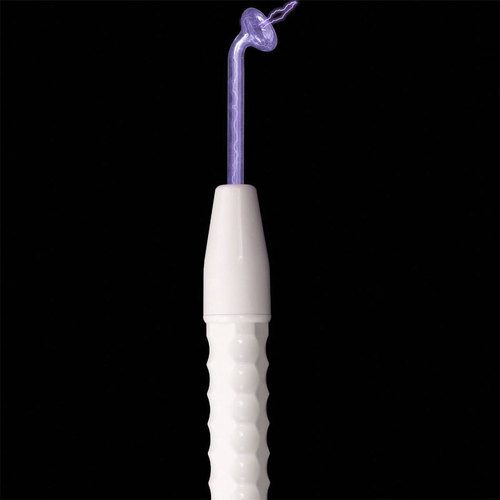 With the Power Tripper attachment, I could shock people with my bare hands, from a subtle tingle with my palms to a sharp zing with my fingertips. I even used it on my now-boyfriend the night of our first date.
Still, I thought it would be cool to use vibration AND electro-play in one. I've experienced that before, with the MyStim Sizzling Simon, but never with a self-contained and external-only electrosex vibe. That brings me back to the future now, with the Zeus Arcana wand.
Full disclosure: I didn't entirely test the Zeus Arcana on myself.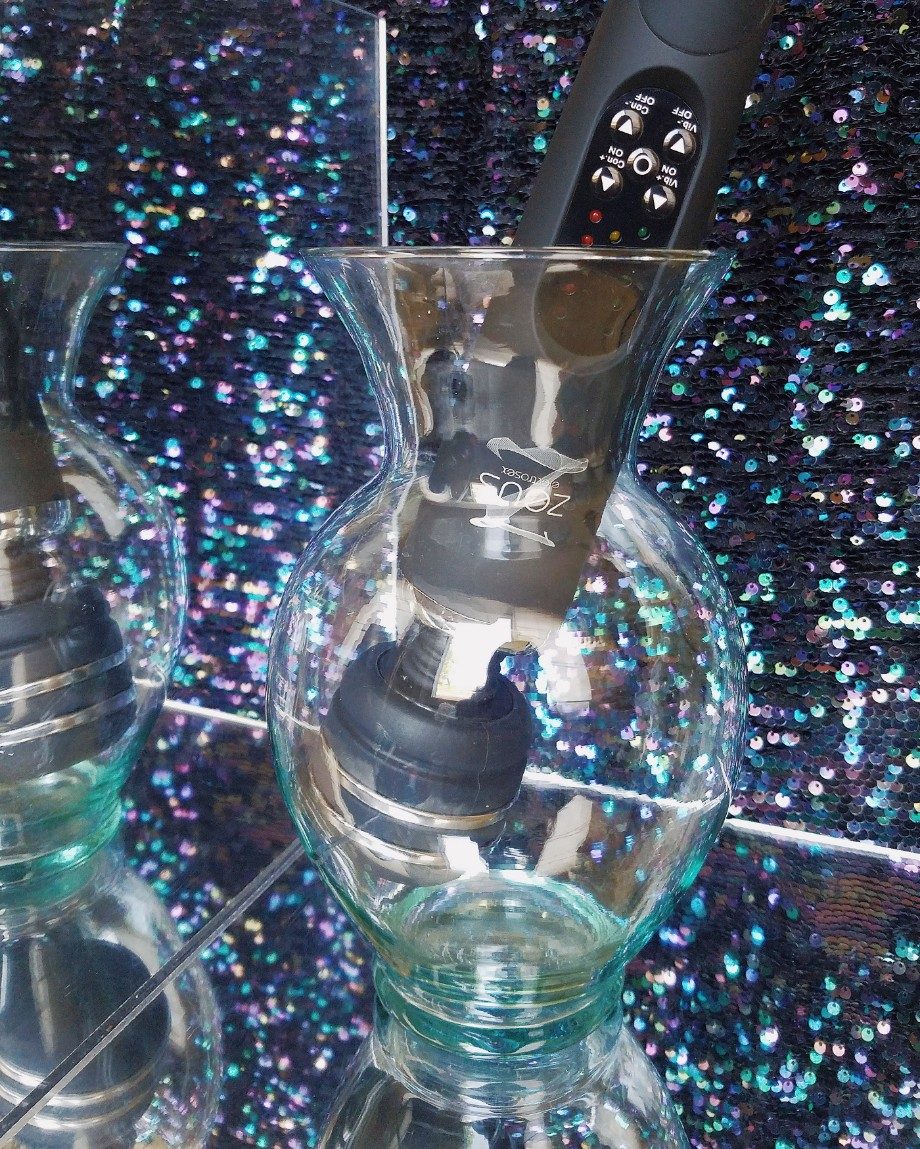 My boyfriend was my main guinea pig for this review. He enjoys wand vibrations on his penis and the sensation of the Neon Wand, so we decided to use the Zeus Arcana on him.
Even beyond tacky packaging, this electro-kink wand is a product of its time. The vibrations have moderate power but are certainly on the buzzy side, and the head is TPR.
It's from the time of the Bodywand Midnight, after all. Hitachi Magic Wand Original analogs were still in their infancy — nothing like the more sophisticated and hygienic Magic Wand Plus or Doxy Die Cast massagers of today.
Okay, but does the Zeus Arcana's electricity make up for the vibration quality?
If you like a controlled shock, like with the Kinklab Neon Wand, then no. If you're looking for a kinky torture device, maybe.
The Zeus Arcana's electrostimulation is spastic, not infrequently startling my boyfriend. Think of a localized and quick pinch, rather than smooth or spread out. (Use common sense if you have a pacemaker or otherwise have relevant medical conditions.)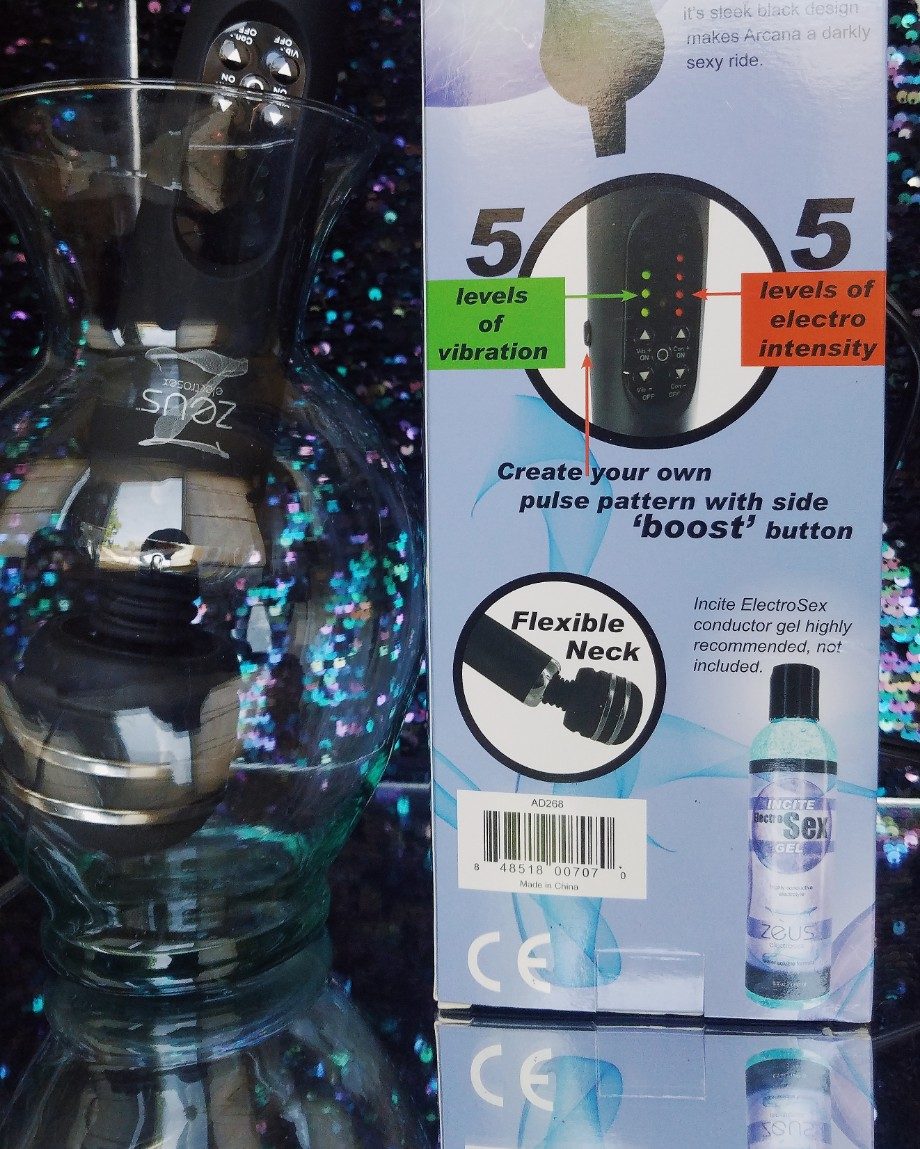 From what we can tell, you have to be in contact with both metal rings on the wand's head for the shock to work. Even then, it's abrupt.
The package highly recommends using the Zeus Arcana with some conductive lube. To say that but not include a sample packet is an oversight, in my opinion.
The Zeus Arcana's controls aren't the most intuitive.
One set of up-down buttons turns vibrations up and down, while the other does that for the electrostimulation. Mix and match among five intensities for each function. Easy enough.
What wasn't super obvious, though, is that the electricity wouldn't turn on until I pressed the center button. And, while the side button is ostensibly for making pulse patterns, it did nothing on my unit.
(If you like wands with a variety of rhythms, the Le Wand is your best bet!)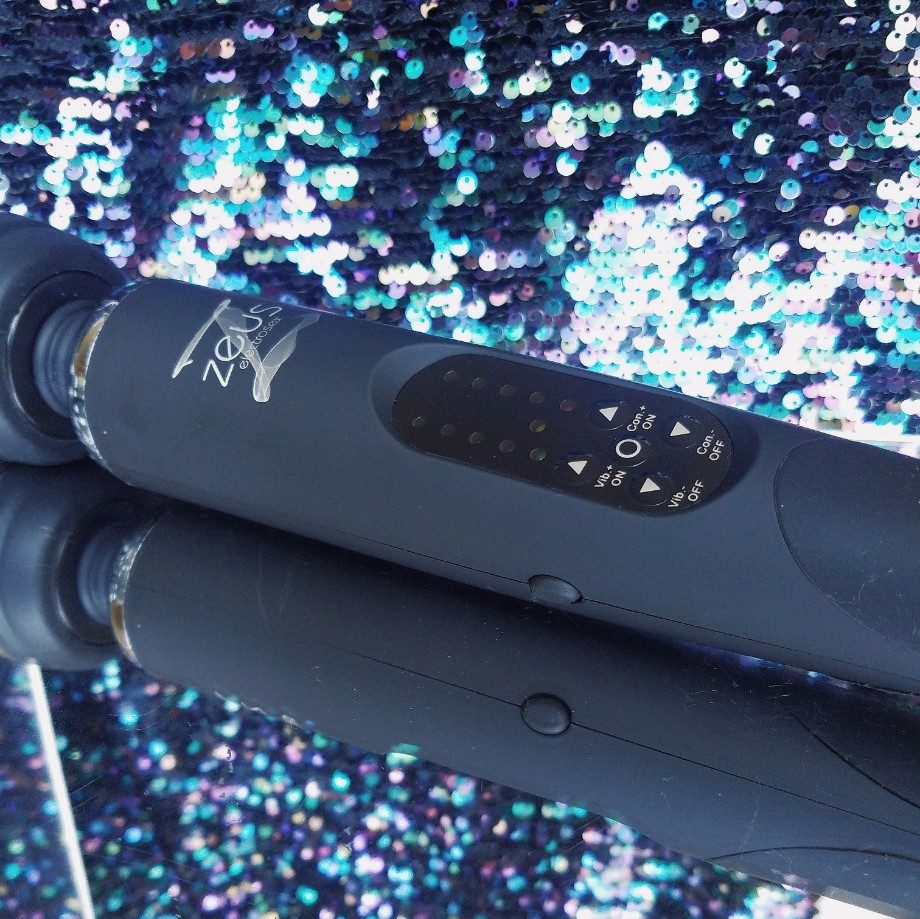 My boyfriend didn't like the Zeus Arcana. And, based on his description, I didn't want to try the electric shock on myself.
I'm so happy to have another guinea pig!
A gal pal tried the Zeus Arcana on her hand, just for fun. Since she's entertained the thought of touching some barbed wire, you might want to take that with a pinch of salt.
After touching the metal contacts on "low," she wanted to go straight to the highest setting.
"Ooh! I like it!" she exclaimed and kept tapping the wand head. "It's kind of addicting."
"Girl, you can just have it!" I told her. "I won't be using it at all."
"I probably won't use it for sexual purposes — I just like the shocking sensation."
So there you have it: if you want an intense shock for sensual play, the Zeus Arcana might be for you.
Just keep it the fuck away from my vulva; I'm sticking to my Neon Wand and Power Tripper.
---
Disclaimer
This post was sponsored. All opinions expressed are my own, as always. Find more of my sponsored posts or get in touch for collaborations via supersmashcache [at] Gmail [dot] com