Bodywand Midnight review: powerful wand vibrator with dial control
Wand-style vibrators are for power queens. While I was curious about them back in 2015, maybe that much vibration power wasn't for me. I wanted a beginner-friendly and unintimidating wand massager.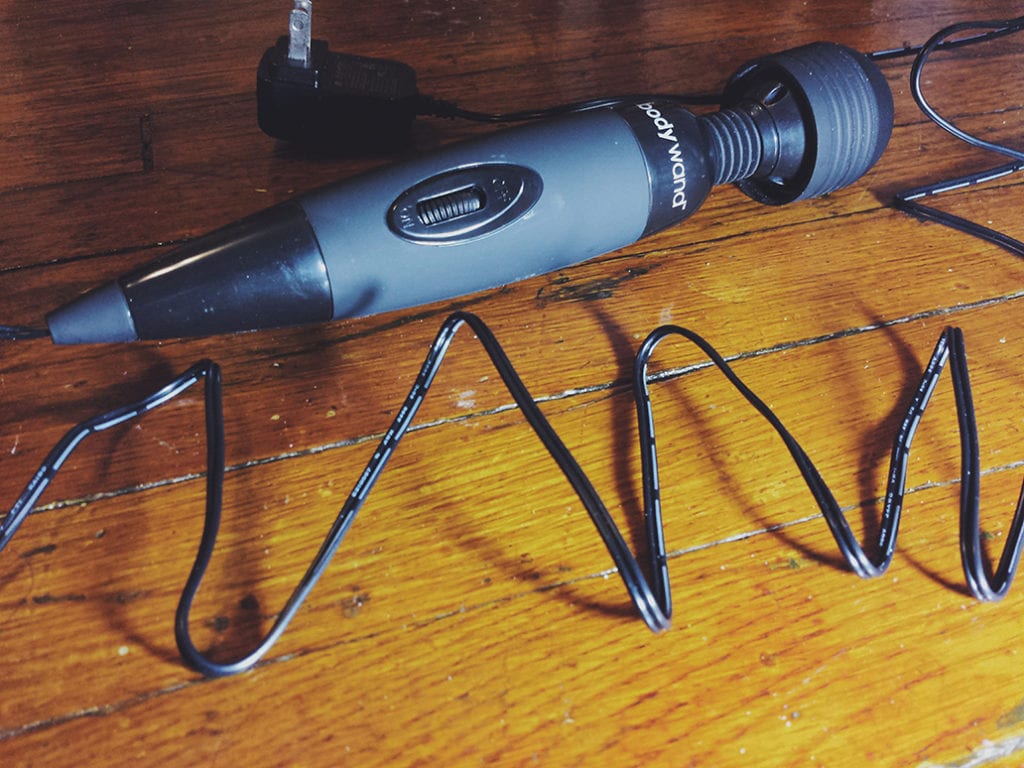 Indeed, the Bodywand Midnight's dial control allowed the user to choose from a variety of speeds. But the broad head and fast, buzzy vibrations, even on the low end, didn't get along well with my clitoris. (And I disliked the Magic Wand Original for similar reason
UPDATE: I've written a retrospective follow-up post, 5 years later, with my thoughts on the glow-in-the-dark Bodywand massager. Same motor and control, different color. Overall, the world is a very different place, and we have so many options for rumbly wands.
The X-Gen Bodywand Midnight isn't terrible for $50. However, I'd suggest you get a Magic Wand Plus if you want a rumblier wand massager that doesn't cost that much more.
Bodywand Midnight vs. Hitachi Magic Wand Original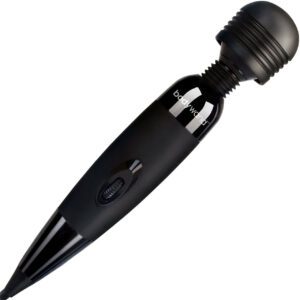 The Bodywand's highest setting has about the same power as the lower of the two speeds on the Hitachi Vibratex Magic Wand Original. However, even the bottom end of the range is super powerful.
The bad news is that this toy doesn't have the low speeds with high amplitude that I expected; they're moderate to high frequency. (Ooooh, but the Magic Wand Plus does have that basslike vroom I craved!) The Bodywand's pitch can be itchy and numbing, depending on my mood. But the good news is that the powerful vibrations are broad enough for me to disperse them over my whole vulva. I still enjoy by using wand's the head on my labia; positioning it this way lets the stimulation travel to the legs of my clitoris.
Wand vibrator head materials and product care
Bodywand Midnight
If you're using it directly on your genitals, keep in mind that the Bodywand's head is made of thermoplastic rubber. You can wash the surface, but you can't thoroughly sanitize it. I suggest getting a silicone cover for sanitation purposes. It's not too hard to find one because any attachment that fits on the Magic Wand Original also suits the Bodywand.
Wands with nonporous silicone heads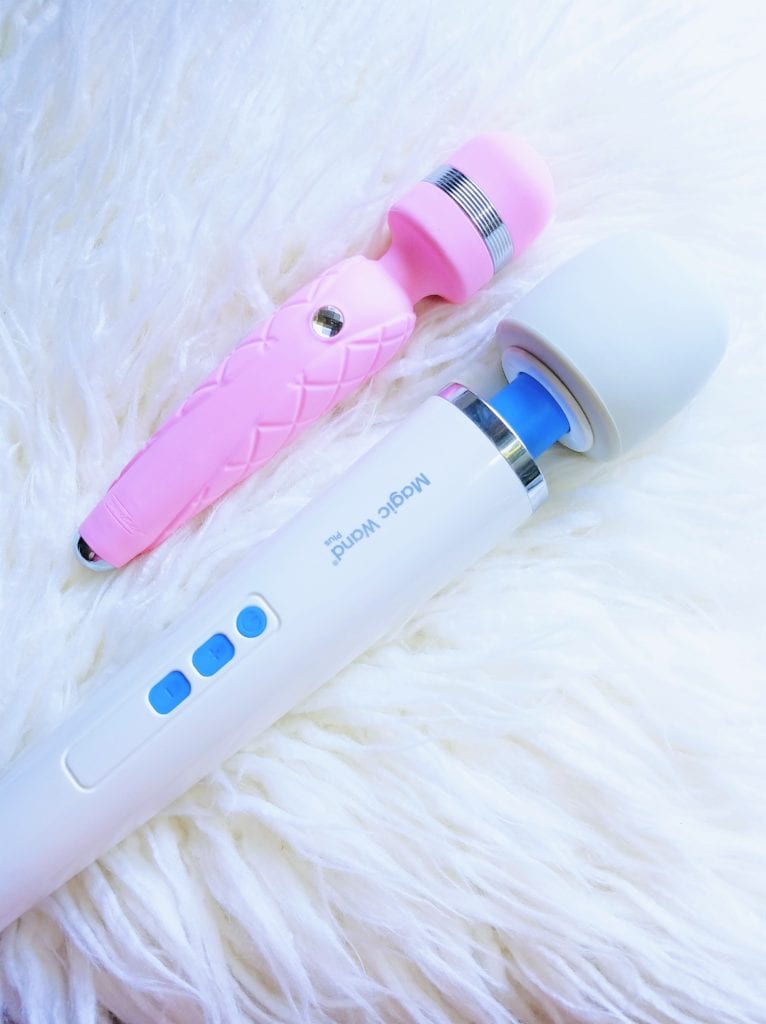 UPDATE: The Doxy Die Cast, and Magic Wand Plus both have heads made of nonporous silicone. You can disinfect them by dipping their heads in 10% bleach solution and then washing thoroughly with soap and water.
Get something else if you want quiet wand massagers and vibrators
Lastly, it would be foolish to believe every sex toy package declaring, "whisper quiet," especially for wands. One can't hear the Bodywand Midnight from under the covers through a closed door, that's not saying much. It does get louder as you turn the power up. If discretion is a must, the Bodywand Midnight is loud AF and not for you.
UPDATE: This is another attribute where the upgraded Magic Wand Plus, We-Vibe Wand, and BMS Factory Pillow Talk Cheeky, excel. Their lower speeds are quiet enough that a thick blanket is enough to muffle the sound.
Overall verdict on the Bodywand Midnight vs. best wands for beginners
Let's start by comparing prices, shall we? Usually, someone new-ish to sex toys cares more about the price tag. They want something with a high quality-to-price ratio.
It used to be that, if someone found the Magic Wand Original's two speeds to be too much, others would suggest a light dimmer. With options like the Bodywand Midnight and Pillow Talk Cheeky, that's not necessary anymore. Users can gradually ramp up the vibrator's speed. The Cheeky is a little less powerful, but not by much, and it features a more significant range of motion. Its vibrations are of a deeper quality than the Bodywand's and Magic Wand Original's.
For the deluxe corded vibrator experience, though, I'd suggest getting a Magic Wand Plus or Doxy Die Cast. Maybe get a light dimmer with the Magic Wand Plus if you still think it's too much sometimes.
But unlike the Original or the Bodywand, the Magic Wand Plus's rich timbre is worth savoring. That means longer sessions with more orgasms back-to-back. And beginners deserve that just as much as connoisseurs like me do.
---
Disclaimer
This wand massager was sent to me in exchange for a review. All views expressed are entirely my own.