Pink BOB Silicone Vibrating Dildo Review: body-safe sex toy under $20
UPDATE: I wish I hadn't written this review. This product isn't even worth the amount of time I spent writing about it. It's cheap, it's terrible, it's whatever. But it didn't deserve my attention at all. Not when you can get inexpensive and higher-quality vibrators from a better shop, run by better people.
2017 me: let's flame test this sex toy to find out whether it's body-safe silicone

2019 me: buy from reputable brands and shops, so that you're not asking that question in the first place

— Super Smash Cache (@supersmashcache) August 29, 2019
TooTimid does have some body-safe sex toys, but they mark the prices waaayyyy up for silicone sex toys from other brands. No, thanks.
Anyway, here's the review. I wrote it waaaay back before I got to know the ins and outs of the industry. However, I do understand that Pink BOB is some people's initiation into the sex toy world. And I hope this blog post shows you a different perspective on cheap sex toys and "toys for beginners."

---
Pink BOB Alex Silicone Realistic Vibrating Dildo review
Have you ever gotten lost trying to get from Florida to Michigan, and ended up in Colorado instead?1 Well, that's about how off-base I found some reviews of Pink BOB's Alex realistic vibrator.
In this review:
Are Pink BOB and Too Timid legitimate?
Short answer: yes.
Pink BOB is the white-label brand owned by Too Timid, a sex shop that was established in 2000. Frankly, much of their selection doesn't seem to have left that era. Toxic PVC and porous TPR litter the inventory, and one page on Too Timid's website calls toxic jelly "the perfect material." Despite the unscrupulous and problematic use of language2 throughout their online shops, Pink BOB and Too Timid are legitimate businesses that sell both porous toys and body-safe toys.
When I saw a silicone vibrator on Pink BOB's website for $20, my first thought was, "is it silicone?" There's no labeling regulation in the sex toy industry. So if you don't know who you're buying from, you can't trust that it's silicone just because the website and packaging say so.
Flame-testing to tell whether sex toys are really silicone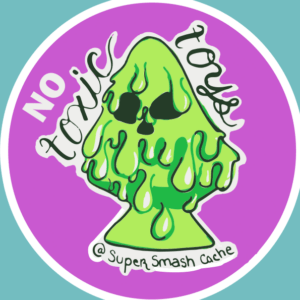 There are principled sex shops that sell affordable and genuine silicone sex toys, and there are brands that deliberately mislabel their products. How can you tell whether a silicone sex toy is body-safe, for real?
You try to set it on fire.
By doing flame tests, you can observe how silicone behaves differently from TPE, TPR, and jelly. To decipher the results of a flame test, check out Dangerous Lilly's guide.
How did Pink BOB's realistic silicone vibrating dildo react to fire?
I held a flame to the edge of the suction cup (a part that I was least concerned about damaging) and monitored for changes in the material. The result: caught fire on a thin surface, but the flame quickly died out and left behind pale gray ash that I could easily rub away. Indeed, the outer layer of the Pink BOB Alex vibrator is real silicone.
What a relief! This sex toy meets my bare, bare minimum standard of not harming a human being. It's chemically stable, won't leech toxic chemicals that could give your vagina or anus chemical burns. And the surface's pores are small enough that bacteria and mildew cannot embed themselves in it.
But does the Pink BOB vibrator feel good?
As a dildo
Using the Pink BOB Alex vibrator as a dildo, I can't complain much. It's rigid (read: not super realistic!) enough and a suitable girth to tilt and aim at my G-spot and posterior fornix.
This vibrator's 6-inch insertable shaft tapers from 1″ at the coronal ridge to 2″ at the balls, with an average diameter of 1.65″. If you're getting used to penetration, you can start with the relatively slim tip and work your way down the shaft as you get comfortable. If you're already comfortable with penetration, it's still girthier down the shaft.
Overall, Pink BOB's Alex is worth the $20 if you plan on using it as just a dildo and nothing more.
As a vibrator
The vibrations are pretty much absolute shit. I know the reviews on the website say that it's powerful and has soooo! many! settings! "If you can't find one that suits your fancy, I don't know what to tell you," says Erica. She gave Pink B.O.B.'s Alex the most egregious 5-star review on Too Timid's website. It says nothing about the type of power or the type of settings this vibrator has.
Buzzy vs. rumbly vibrations
I'd seriously rather rub myself off, because 7 out of 10 times I use this toy, I can't orgasm with it on my clit. Now, I'm not claiming that someone's perception is wrong if they think it's powerful. It's just not the type of power I enjoy; it's very buzzy and surface-level. It tickles quickly rather than shaking and rattling my clitoris. It feels like a fairy exhaling in the vicinity of my clitoris. Further, while I have found some weaker and buzzier toys acceptable, it's because their tips were pointy so I could target the vibrations better.
I checked my email and started scrolling through Twitter. That's how bored I was. The 30% of the time I could (which is different from wanting to) squeeze out an orgasm with this Pink BOB. vibrator, it wasn't pleasant. The orgasms were short, sharp, and fleeting. It's harder to go for multiple with this sex toy because, once I orgasm and my clit gets sensitive, the vibrations feel pinchy and irritating.
Sure, I can orgasm with this toy, but it's hardly pleasurable. There are three primary outcomes for me using it clitorally: bored, numb, or irritated.
Speed range and pattern selection
I think the ultimate thing to look for in a beginner vibrator is versatility and a variety of settings. Beginners don't necessarily know how much power they'll need, so while versatility is always a plus, it's crucial for beginners. The Pink BOB Silicone Vibrating Dildo fails by this criterion.
It might have ten vibration settings, but they're all pretty crappy. What's more, there are a mere 2 uniform vibration settings and 8 patterns, controlled by one button. If the steady vibrations can't reliably get me off, the varying rhythms definitely can't!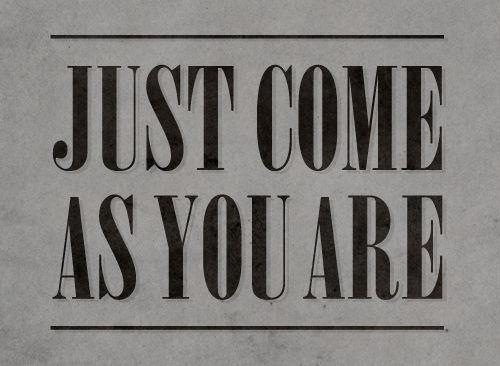 Why calling a weak and buzzy vibrator "good for beginners" is bullshit
Look, among sex toy reviewers, my clitoris is pretty fucking sensitive; I can easily orgasm in less than 45 seconds of a finger rubbing it. You would think that would make me more gentle about Pink BOB's vibrator, but it makes me a little saltier.
Why? Because if someone as sensitive as me struggles to orgasm with this toy, I'm inclined to think that most people would have an even lower success rate with it.
Beginners deserve orgasms. If this was my first vibrator, I might think my body was broken for not enjoying the so-called "powerful" vibrations. Worse, it might have turned me off to exploring vibrators more. After experimenting with a range of sex toys, however, I know that it isn't my body's fault, but the toy's.
My verdict on the Pink BOB Alex
I can't say that this vibrator is respectable for a sex toy with separate batteries because it's not. Picobong's Ako and Zizo prove that toys with AAA batteries can have range and rumble. Nor can I say that the Pink BOB Alex vibrator is powerful for the price. Not when the Blush Novelties Gaia Eco is $10 and has way rumblier vibrations.
"But it's only $20!" only applies if you don't ever plan on using this toy as a vibrator. If you buy the Pink BOB Alex, buy it because it's one of your options for affordable silicone that will last you a long time. Buy it because you like its size, shape, rigidity, and texture as a dildo. Don't buy it because you expect the vibrations to do much.
Footnotes
No exaggeration. I know someone who did that. He just never asked for help because he believed that "God would take him to his destination."