GIVEAWAY: Uberrime Night King, Sensi, & Baroba UV silicone dildos
Spooky Day is over, but Nonstop November is just beginning.
Let's celebrate with THREE beautifully marbled dildos from Uberrime.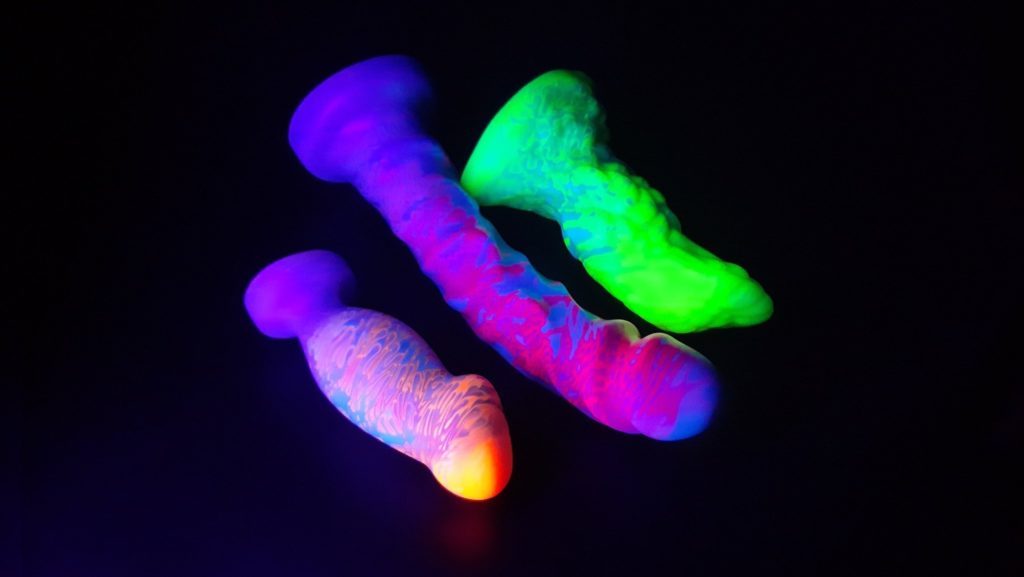 Uberrime fantasy dildo giveaway prizes
(Already know the details? Click to skip to the giveaway widget.)
There will be three winners, one for each unique UV glow dildo.
These are all handmade — while you can purchase them individually, each comes out to a slightly different marble swirl of color.
The custom Uberrime Sensi, Night King, and Baroba dildos retail for $79, $140, and $95, respectively.
---
Uberrime Night King long fantasy dildo
a.k.a. The Longboi, in UV pink, blue, and purple
In case you couldn't tell, the Uberrime Night King dildo is my favorite of the three. Its long length, forward curve, and intense texture are unparalleled.
The Uberrime Night King's features harmonize to extinguish me when I feel like I could burst into flames and die. If a realistic dildo isn't doing it for me, the Night King is my go-to for finishing off.
It's perrrrrfect for deep penetration, A-spot stimulation, and cervix massage. If you like getting it all the way in, the Night King is a fantastic fit for you.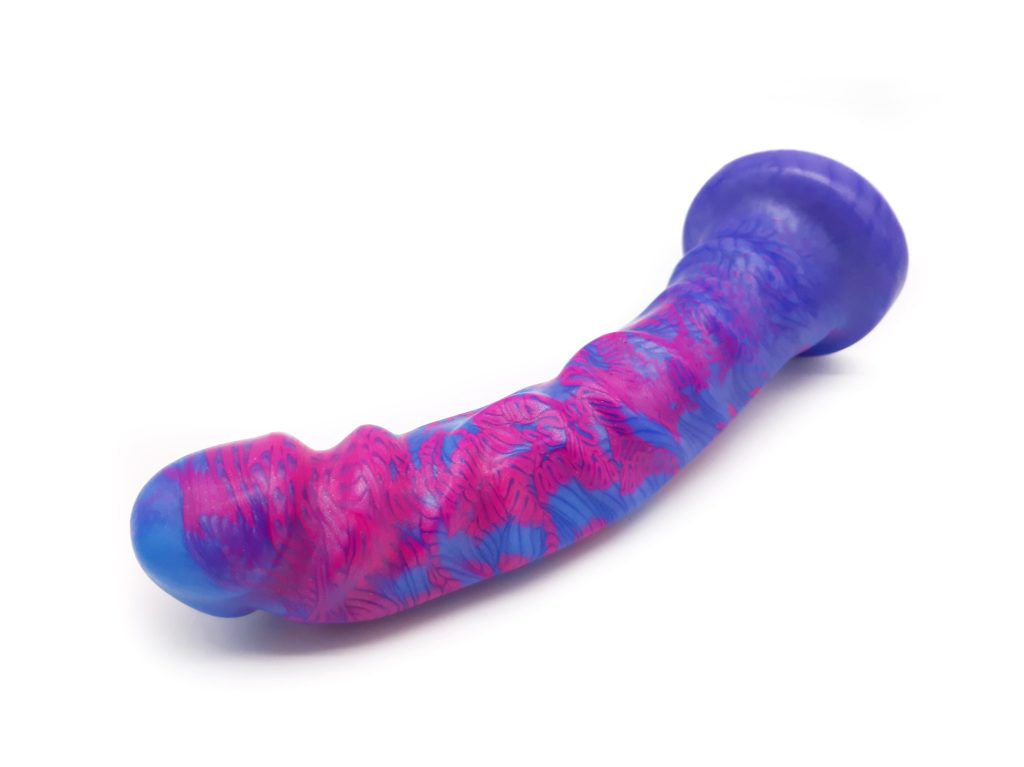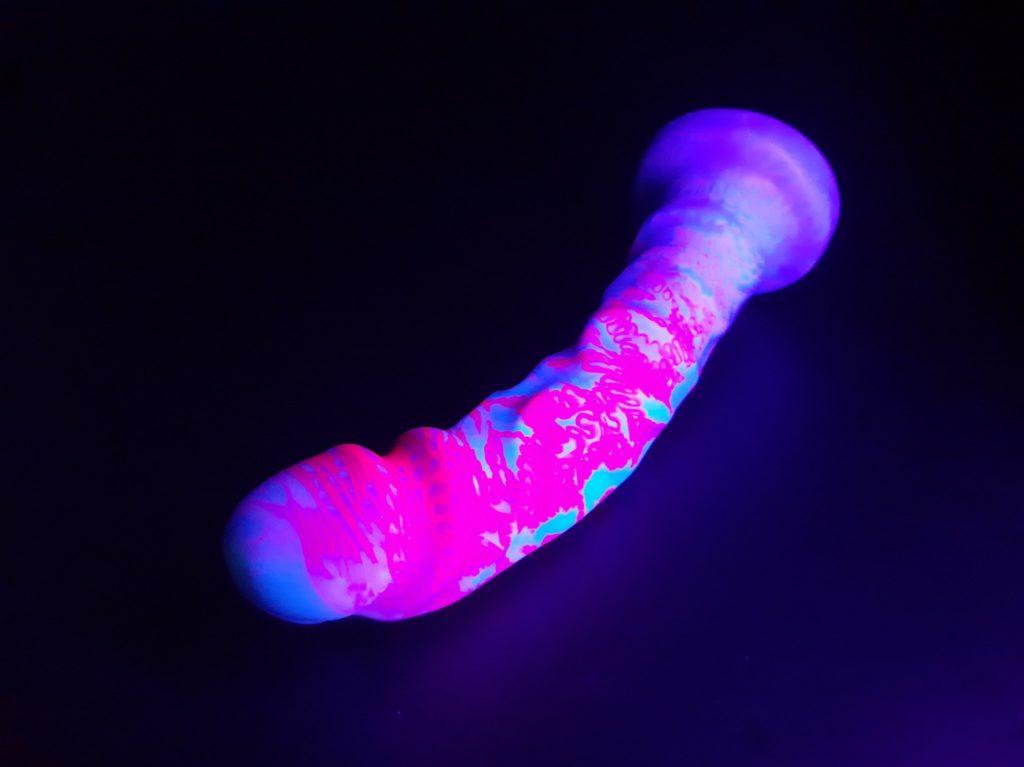 ---
Uberrime Sensi super soft vaginal plug
A.k.a. the Squish Squish, in UV purple, blue, and orange
The Uberrime Sensi was designed with a bulbous swell for a filling sensation and a small base. As such, it's explicitly for vulvar use, leaving ample room for external stimulation. Have fun clenching squeezing around it and feeling the tip squish up and down.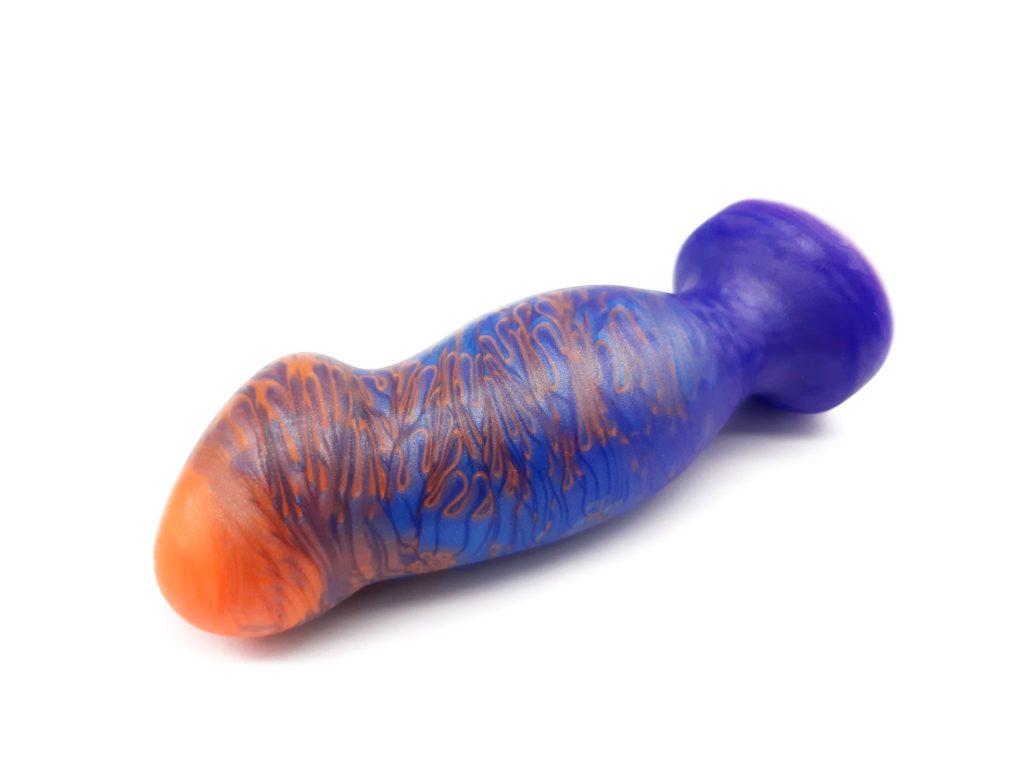 ---
Uberrime Baroba Little Monster dildo
A.k.a. the leafy one in UV yellow, blue, and green
A little something-something different: the Uberrime Baroba is on the stout side, with 4.5″ of insertable length and 1.75″ maximum diameter. Uberrime bought the Baroba design from Wormhole Emporium, and that's just the start of their expansion into more fantasy dildo models.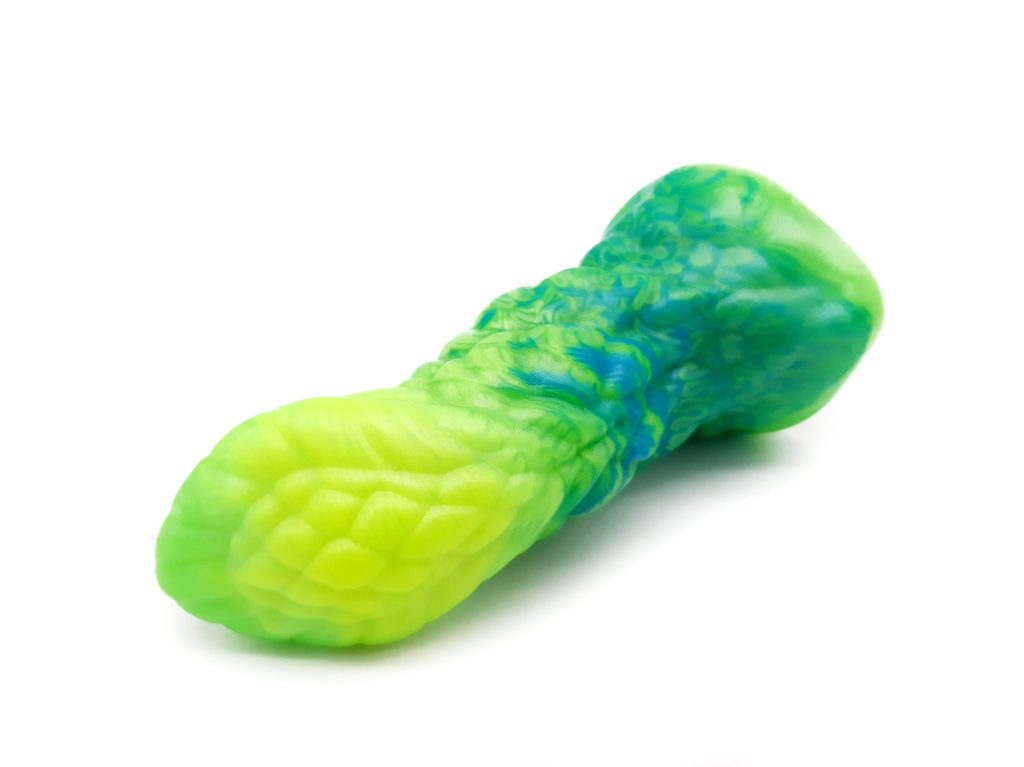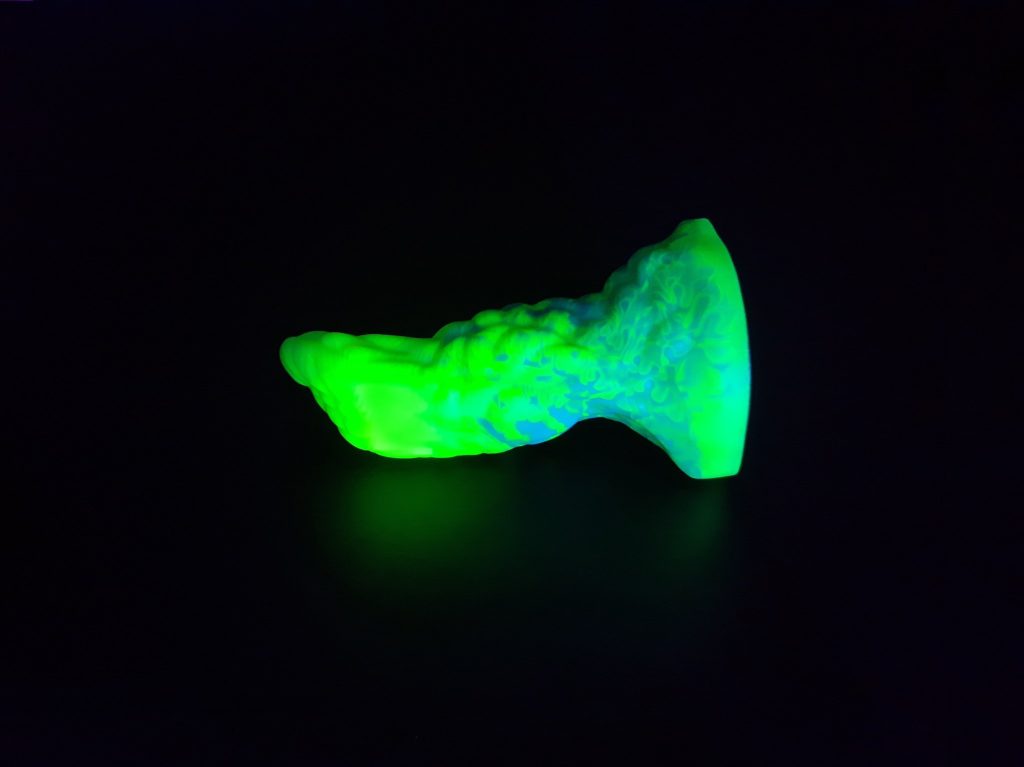 ---
Giveaway rules, restrictions, and deadlines
18+ only. US delivery only. This giveaway ends on Friday, December 3rd at 11:59 PM ET.
I will pick three random winners. Each will have 24 hours to respond, after which I'll choose another winner.
If you win, your name and mailing address will be forwarded to Uberrime.
---
Enter this fantasy dildo giveaway
3 UV GLOW DILDOS! Uberrime Night King, Sensi, & Baroba