SVAKOM Coco slim beginner G-spot vibrator review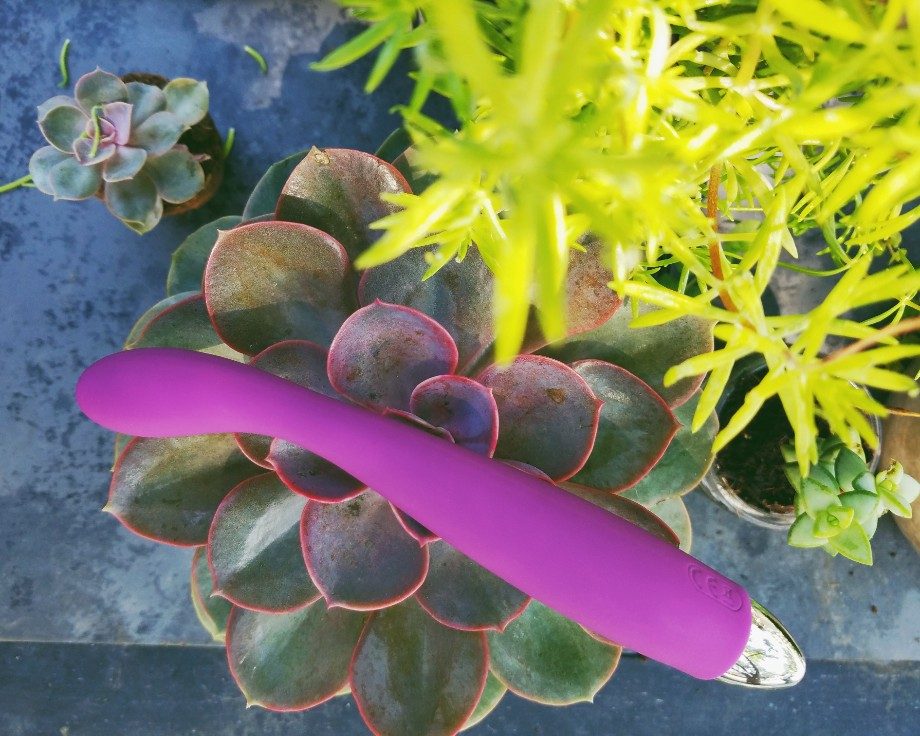 Even though I review a lot of BIG toys here, I can still appreciate going back to basics. A petite and budget-friendly G-spot vibrator has mass appeal, especially for those who feel overwhelmed by the sheer number of products on the market.
Today, we're looking at the SVAKOM Coco. It's, in essence, the "lite" version of my favorite G-spot vibrator under $35: the generically named Cloud 9 G-Spot Slim 7″ vibrator. The Coco is a bit cheaper at $30, but the cost-to-quality ratio is about the same.
Similarities & differences between the SVAKOM Coco and Cloud 9 G-Spot Slim 7″
What's the same?
Some specifications
7″ total length
Mostly seamless silicone
Curved and not-too-flexible neck
USB rechargeable
2 hours of charge and 4 hours of play
Waterproof
Under $35
Fantastic vibrations for the price!
A-spot exploration
Depending on how much room your hands need, you may be able to insert either vibe up to 6″ inside. Most G-spot vibrators have distinct handles that start halfway down the total length, but not the SVAKOM Coco!
As such, I can thrust harder and deeper; readers new to penetration can explore their deeper erogenous zones, like the A-spot/anterior fornix and maybe the cervix.
More on that later.
What's different?
Girth
The SVAKOM Coco measures about 0.8″ across the tip — about the size of a bullet vibrator — and 0.5″ at the shaft. Cloud 9's G-Spot Slim 7″ is 1.25″ across the widest point and features a more voluptuous swell.
Charging
The G-Spot Slim 7″ takes a pin charger in the middle of the shaft, the SVAKOM Coco has a small plastic cap that unscrews to expose the charging port.
Dual-motor vs. single-motor
The SVAKOM Coco has one motor, while the G-Spot Slim 7″ has two independently-controlled motors — one in either end. The latter was explicitly designed to be a double-ended insertable.
Settings
There are five steady speeds on the Coco; the G-Spot Slim 7″ has three, along with five patterns.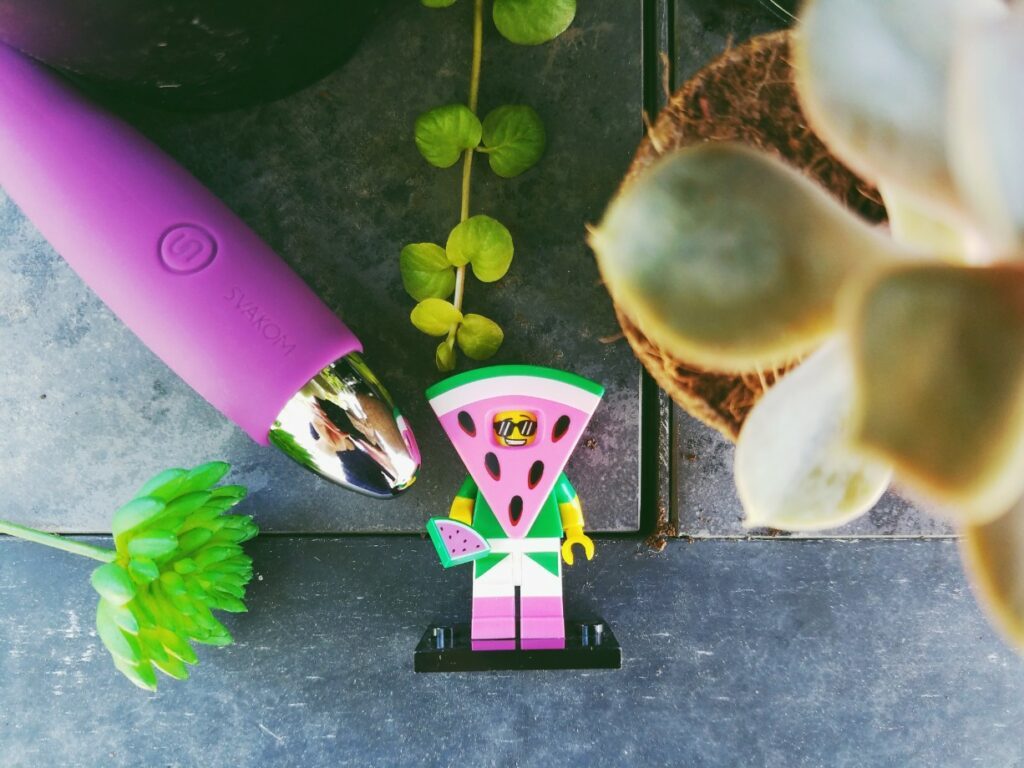 How the SVAKOM Coco feels in use
This G-spot dildo is pinpoint for what it is, focusing on a small area at a time. It's only a little wider than one of my fingers.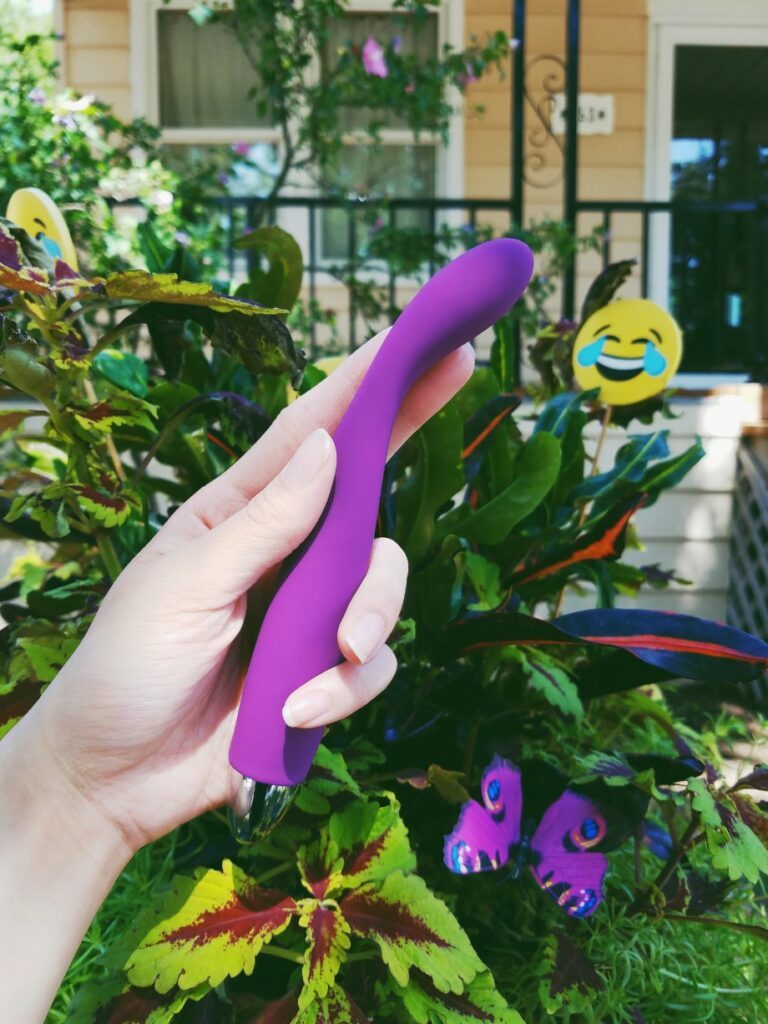 Yet, thanks to the silicone's optimal firmness, the neck's curve isn't too yielding. Though the pressure is not as intense as with the Cloud 9 G-Spot Slim, my notoriously picky G-spot gets along with the SVAKOM Coco well.
If you have vaginismus, pelvic floor dysfunction, or are getting used to penetration, this vibrator is perfect for you.
It's a little… well, little for cervix massage. I prefer firmer stimulation there, but if you're just starting, you can swirl the SVAKOM Coco around the cervical os (in the fornices) to explore it. It's a great size to get comfortable with; some people have less space around the cervix than I do, and I respect that.
Either way, the SVAKOM Coco's length and curvature can smoothly and precisely go deeper on the front wall against the A-spot.
If you like nipple or clitoral vibrations, the SVAKOM Coco's size is ideal for that, too. You could think of it as a small G-spot vibrator or as a bullet with a long handle. Regardless, the sensation is a steal for $30.
I'll say the same thing as I did about the Cloud 9 G-Spot Slim's vibrations: yeah, they're a little buzzy, but they're better than some expensive toys I've tried.
My verdict on the SVAKOM Coco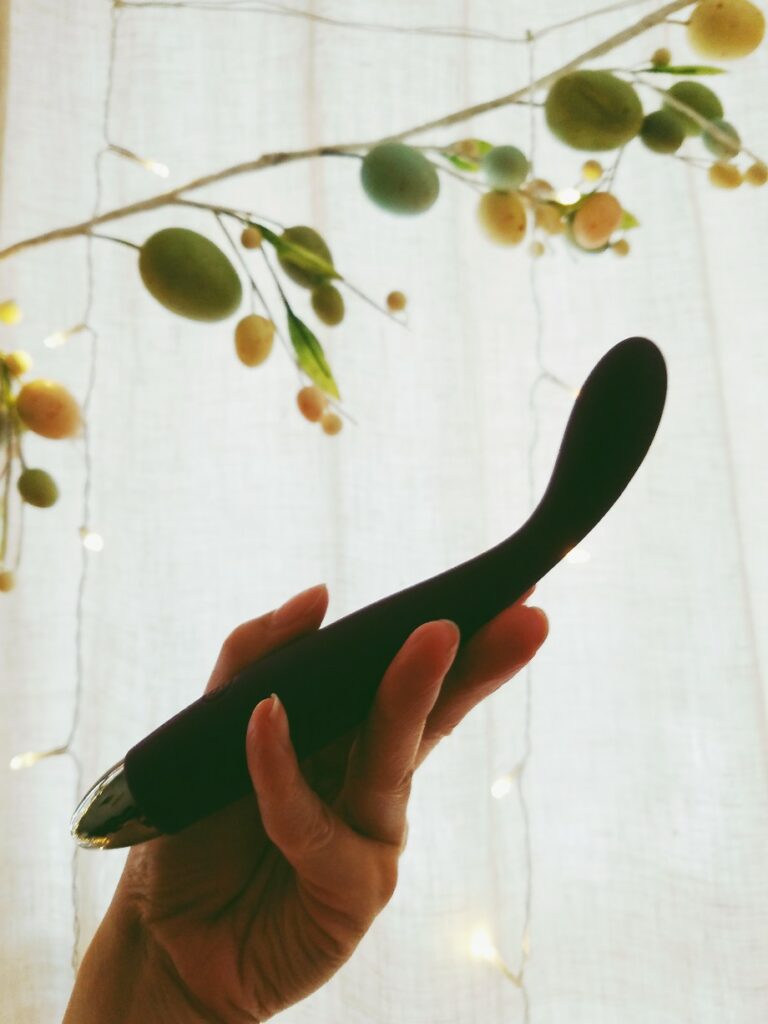 If you're new to sex toys and want a compact and cheap vibrator for internal and external exploration, it's hard to go wrong with the SVAKOM Coco. It's all about the ratios and balance with this toy:
Quality vs. cost
Firmness vs. flexibility
Versatility vs. specialization
The SVAKOM Coco is like Goldilocks' "juuuust right."
---
Hey, this post was sponsored!
That doesn't affect my opinion of the SVAKOM Coco, though. And, as always, I write everything you see here.
Want to sponsor a post at Super Smash Cache? Please take a look at my services & policies page; let's get in touch!