Q&A: What's it like to be a male escort?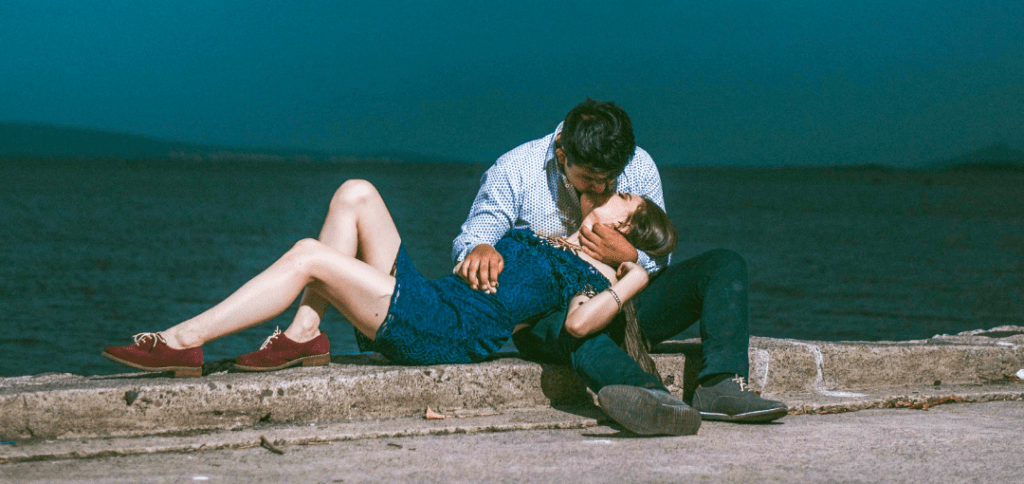 Guest writer introduction incoming!
The escorting industry gets a bad rap from the wider public — and today, I'd like to try and change that. My name is Mikhail, and I've been a male escort for several years now. In the following Q & A, I'll provide you with a peek at the life of an escort and what we do. Enjoy!
---
Q: What do people usually think when they hear "male escort," and what does G4Hire actually do?
The term "male escort" is commonly associated with sexual services, which is a misconception. G4Hire is a male escort service agency in the truest sense of the word.
The idea is to provide enjoyable male company to ladies for a fee — no sex involved. Instead, the escort might go for dinner with the client, accompany her to "plus one" events, and the like.
---
Q: What are some reasons why women might hire an escort?
Probably the biggest one is what I already mentioned: women are looking for a good-looking guy to escort them to a social event.
Then, some ladies are into platonic relationships and want to enjoy a conversation with a handsome, well-mannered, intelligent man. Rebounds are another primary reason!
---
Q: What kind of women hire escorts?
Most of my clients are single, successful ladies with tight schedules and busy with their day-to-day lives. Hiring an escort is very practical for them.
---
Q: If you're working as someone's date for a social event, how do y'all go about deciding on a story to tell their friends about how you met?
Great question! It really differs from client to client. Some like to keep it short, as in "We met at a business conference," while others come up with more elaborate stories.
One lady told her friends that I was Italian and that we met on her vacation in Italy. I had to fake an accent the entire evening!
---
Q: Your coworker, Sebastian, wrote in his Metro article:
"If you don't understand the experiences of women, then you won't understand why they hire escorts. For me, this is also a personal journey — I'm a feminist, and my job has helped me become a better man."

— What it's like to be a male escort in lockdown
To what extent do you agree with those statements? What do feminism and being a good man mean to you?
I can relate to those statements. Being a good man, a gentleman can mean a lot. Still, in the context of feminism, I think it means supporting women's empowerment across all social milieus.
For me personally, it means facing and resolving biases that I may have regarding the idea of gender equality and helping other men resolve them, too.
---
Q: What have you learned about women's experiences since starting escorting?
Honestly, I was shocked to learn about the amount of "hitting on" that certain women have to endure every day. Most of it happens on social media, and many of those guys who "approach" them are full-on nasty.
---
Q: How does G4Hire's selection process work?
G4Hire has specific criteria that escorts have to meet. Of course, looks and manners are crucial, but the company will also look for particular personality traits. A thorough background check is a must to ensure the safety of our female clients.
---
Q: How has escorting changed since COVID?
Well, it brought the entire industry to a halt for a while, as you can imagine. Eventually, things started to pick up again, but it all moved very slowly.
The situation seems to be getting back to normal. Clients don't have as many reservations as they did last year.
---
Q: Beyond the scope of COVID, how has escorting changed within the last ten years?
It's become less of a taboo, that's for sure. More women are willing to give escorts a try, and the demand has grown significantly. Of course, COVID disrupted everything, but hopefully, that's only temporary.
---
Q: Any closing thoughts or fun stories you'd love to share?
There's one embarrassing story I'd like to share, an incident that happened to me some years ago. I was in the middle of dinner with a client, and as I got up to go to the restroom, I tripped over another guest's leg.
It wouldn't be a big deal if I didn't knock over a glass of red wine from a nearby table and completely soiled my white shirt. It was a complete disaster!
The client was an angel, and she didn't make a big deal out of it. We laughed it off, and the date went on.
---
Cy's editor notes & disclaimers
This post was sponsored by G4Hire.
I usually don't publish guest posts, but occasionally make exceptions when the writer has a perspective very different from mine, including when:
They come from a marginalized background different from my own.
They're a penis-owner and the topic is specifically about that.
The photo in the banner was shot by Danie Franco; I got it from Unsplash.