7 Ways to Create a More Realistic Masturbation Experience
I've got gadgets and gizmos aplenty and whosits and whatsits galore!
The 2020s are a decade where I readily have access to VR porn and body-safe self-thrusting dildos — things that people in past decades only dreamt of.
My boyfriend can stick his dick in a masturbation sleeve that automatically strokes up-and-down for him. What a time to be alive!
This post celebrates the bountiful ways to upgrade your jack-off sessions, with options for every budget.
Positioning aids

Toy mounting cushion
Suction cup adapter for Fleshlights
Suction cup adapters for dildos

Licking and sucking sex toys

Fantasy For Her Ultimate Pleasure
NU Sensuelle Trinitii
VeDO Hummer (blowjob machine for penises)

Handheld fucking machines

Velvet Thruster self-thrusting dildo
Svakom Alex self-thrusting stroker cup

Realistic dual-density dildos

My favorites
Affordable options

Afterglow and snuggles?
---
1

Toy mounts and suction cup adapters

My default position is lying on my back while manually thrusting a dildo — which is comfortable, but holding a toy's base is far from realistically feeling like intercourse. Luckily, there are plenty of props for relatively hands-free riding and thrusting.
1a. A toy mount with a pocket
A soft cushion-style mount, like the Liberator Wing, is an option to consider, especially if your toy of choice doesn't have a suction cup or otherwise mountable base. (And even if you are using a suction cup base toy, like the Velvet Thruster Teddy, the Wing's pockets can still hold it.)
View this post on Instagram
1b. Fleshlight shower mounts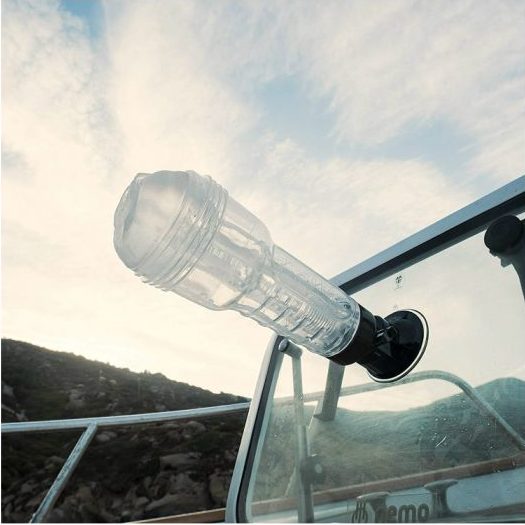 People with penises are included in this post, too! This suction cup shower mount adheres classic Fleshlights to (smooth, hard, and flat) surfaces of your choosing.
Not sure where to mount your suction cup sex toy? Keep reading.
1c. Double-sided suction cups and bullet cavity adapters
If a dildo doesn't already have a suction cup base, you can use a double-sided suction cup as an "adapter" on toys with flared and flat bottoms.
The black ones shown below are by Lust Arts. They come in 4 sizes (excluding the ones for their teeny weenies), and you can pick up to 3 colors.
The bigger the suction cup, the more weight it can hold. For dildos up to 3 pounds, New York Toy Collective also has a suitable double-sided suction cup. And if your vibrating dildo base has a bullet cavity, you can use the adapter by Tantus.
View this post on Instagram
1d. Where to mount your suction cup sex toy
Walls, doors, and headboards are the most obvious options, but not your only ones. Consider mounting your suction cup base dildo or Fleshlight to a chair or stool, or smaller objects you can move around for maximum versatility:
Book
A rigid piece of floor tile
Small to medium mirror

Lovely point of view for anyone watching!
With the smaller objects, you can hold them down with one hand, tilt them, or add firm pillows to straddle for hands-free angling.
2

Oral sex simulation toys for suction and "tongue" flicking

Flickering and sucking toys have been on the market for a while, but one, in particular, became a viral sensation.
View this post on Instagram
This toy's soft tongue licks and vibrates, while its cup attachments apply broad area suction. Think of a pussy pump, but better.
For a "licking" suction vibrator that focuses more on the clitoris, opt for the NU Sensuelle Trinitii XLR8. It's intense and targeted, with a sharper tongue for pinpoint sensation.
2c. VeDO Hummer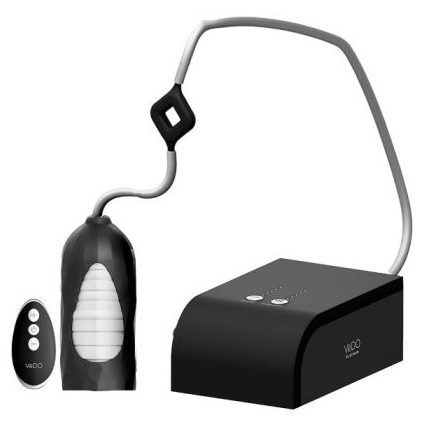 For those seeking a mechanical blowjob masturbator, look no farther than the VeDO Hummer. It's a fresh take on a super-soft TPE sleeve in a Fleshlight-style cup.
The VeDO Hummer's mains-powered motor delivers up to 109 suction pulses per minute, with five intensity options and five speed settings.
Just plug it into the wall and add some lube for pleasurable, hands-free, automated blowjob simulation.
2d. Disclaimer
There's no oral sex simulator that feels exactly like oral. However, tongue-flicking toys and automated strokers bring you sensations that conventional vibrators can't, and that's worth exploring.
3

Handheld fucking machines: automated thrusters and strokers
3a. Self-thrusting dildos with a realistic stroke length
As far as realistic handheld fucking machines go, the Velvet Thrusters are my favorite. I like both of their representational models, the (OG) Jackie and the (mini) Teddy, for different reasons.
The main takeaway is that the Velvet Thruster Jackie is more powerful but expensive and bulky, while the Teddy is more compact and costs a little less. Its button placement and suction cup base also make it easier to use.
Nevertheless, the stroke lengths and speeds of both make for a plenty realistic masturbation experience — and my cervix loves that. Read my Velvet Thruster Teddy vs. Jackie comparison.
View this post on Instagram
3b. Rechargeable self-thrusting penis masturbator
For those with penises, consider a hands-free Fleshlight-style masturbator that fucks you! The Svakom Alex does just that, with seven auto-thrust modes for moving the soft and textured TPE sleeve up and down inside the hard plastic shell. When you're done, take it apart for easy cleanup.
View this post on Instagram
4

Realistic dual-density silicone sleeves and dildos

You may have noticed in my Velvet Thruster Teddy video above that I put a VixSkin Colossus sleeve on top of it. (A friend described it as "wearing the skin of its enemy.")

Not only does that make the dildo girthier — but the squishy silicone also adds a layer of fleshlike squish for a more realistic feeling.

Such is the principle behind dual-density dildos. They're firm on the inside for stability and squishy and skin-like on the outside — just like penises.
4a. Best realistic dual-density dildos overall
(Anything with Vixen Creations' VixSkin, tbh)
Vixen Creations toys I don't own (but other reviewers love):
Dual-density dildos from other brands
4b. Affordable dual-density dildos and cock extension sleeves
I know that I review a lot of expensive sex toys, but you don't have to splurge to get a super realistic-feeling dildo!
The Blush Neo Elite line features tie-bright colors, but the level of squish is delightful. (I liked the usable length of the Neo Elite 7.5″ without balls.)
Or try the silicone extension sleeves from Blush's Performance line.
5

VR porn

With virtual reality porn, you're part of the scene.

BaDoink VR porn is stereoscopic, meaning that instead of a single "screen," there's one for each eye. Your brain compiles the two videos into one 3D scene.

And you

can

splurge on a headset, but you don't need to— the cheapest way to view VR porn is with a smartphone app and a Google Cardboard viewer to mount it.

Since most of my readers already have cardboard lying around and a suitable cell phone, they can DIY a headset for practically free.

If you're not super crafty, you can still get a Google Cardboard headset for free if you join BaDoink VR porn's streaming service.
6

Play an audio erotica story, if that's more your thing

Some people are aurally-oriented rather than visual.

While I didn't like the Vibease as a panty vibrator, I loved the company's erotic audiobook market. Many of the fantasies are deliciously performed for immersion and available for free.

If you have a Vibease toy, the app speeds up its vibrations via Bluetooth as the scenarios get more intense.

If you don't, you can still enjoy the stories — and maybe pair them with a licking or self-thrusting toy of your choice for more realistic masturbation.
7

Afterglow: Maybe add a weighted blanket and partner roleplay ASMR for simulated snuggles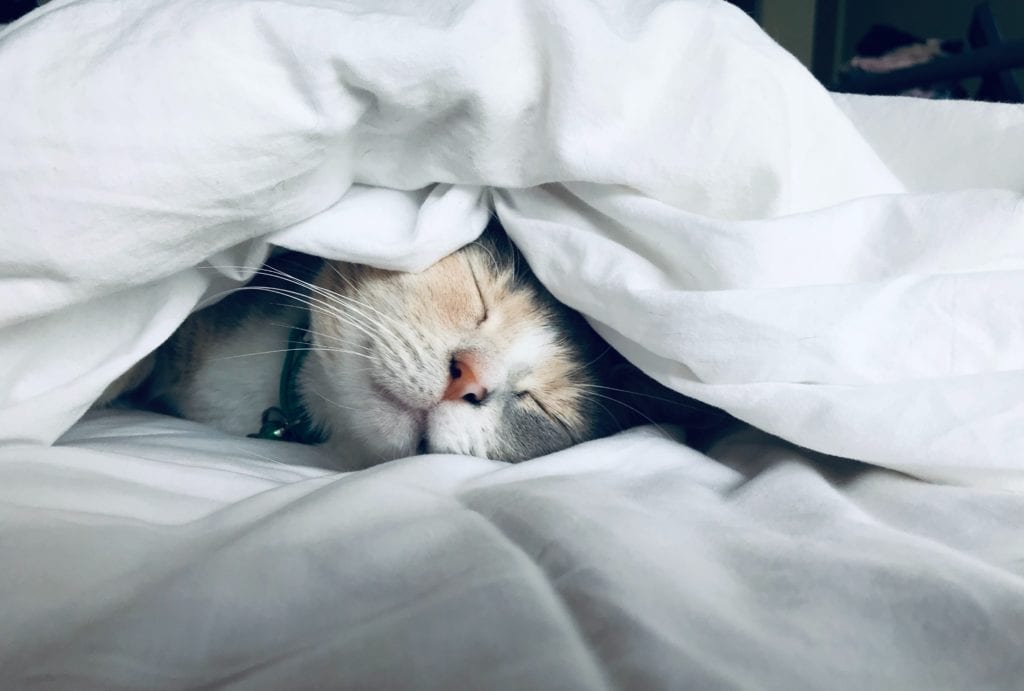 I know: material things can't replace humans. But in the age of COVID-19, many of us are improvising in new ways.
Being wrapped in a weighted blanket feels like a tight hug enveloping you. If you like cuddling, you could throw in a body pillow and an electric blanket for warmth.
Play the sound of a cat purring or have someone whisper in your ears as you drift off to sleep — the perfect way to end a solo night in.
What's your favorite way to make self-pleasure feel more realistic and immersive?
---
Heads up! This post was sponsored. Everything here is my writing, as always.