4 Great Reasons to Consider Hiring an Escort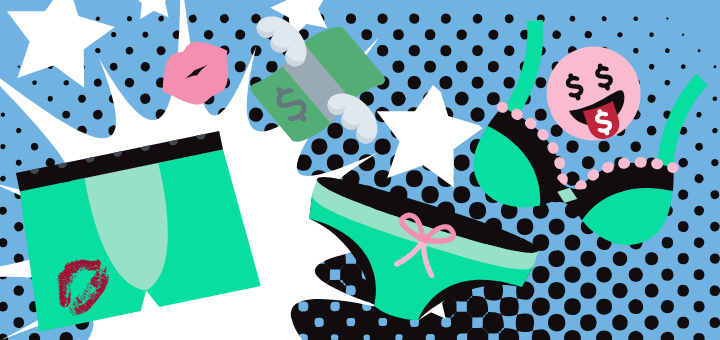 An escort's job is to make fantasies happen, immersing clients in the experience. It often goes beyond physical gratification to include psychological captivation and emotional comfort. And for that, I have mad respect for their skill sets. Here are four times to consider hiring one.
1

When you want to explore an unfamiliar kink

I get it— it's not always easy to express to a partner your interest in a kink, out of fear of judgment. Maybe you want to try watersports or spanking or fisting or mummification with pink plastic wrap. If you wish to experience a fantasy or have someone teach you some hands-on skills to take home, a professional can help.

Of course, there's a matter of finding the right sex worker for your specific kink. But as long as you ask respectfully and negotiate beforehand, you can relax knowing that they've probably heard (and entertained) weirder requests before.
2

When you want to try group sex without drama

Three-ways (and beyond) are a common fantasy. But there are so many factors to consider when making one happen for a pre-existing couple. For starters, it's hard enough finding someone mutually attracted to both parties. And casting someone for the role poses the same issues as hooking up in general but to a greater extent. What's more, the third party can find the proposition objectifying or unwelcoming. Their needs will likely be second to the "primary" couple's.

So rather than dealing with potentially messy logistics and feels, I'd recommend hiring an escort for a three-way.
3

When you're tired of the dating scene but want to have the dating experience

I've often heard that dick is abundant and low in value. And yes, I can go out and get laid whenever I want to. That doesn't mean that I always have the energy to filter who's going to be a suitable date or lay. Sometimes a fuckable friend is broke and can't take me out the way he'd like to. Sometimes another one has to recover from a torn ACL.

Sometimes I'm just fucking exhausted. And I know I'm not alone in finding swipe culture draining. Many sex workers' services go beyond sex. So hiring one for a romantic night out is an option when I don't want to otherwise put in the mental and emotional labor.
4

When you want to be a pillow princess with no obligations

I am a self-proclaimed pillow princess of prodigious proportions. I like it when it's all about me. And for that reason, I own many power tools and handheld fucking machines. But a fucking machine can't replace the human experience. I still like kissing and choking people and wrapping my arms around someone and running my hands through their hair. A clit toy can have a "tongue" that flicks back and forth, but it's not going to dig its hands into my thighs to pull me closer.

With a bit of negotiation, an escort can give me mind-blowing pleasure with no complaints or expectation of reciprocation (beyond money). And even though that might sound basic AF, it's a valid reason to consider hiring an escort.
---
Hey! This post was sponsored. Looking for Montreal escorts and agencies? Start here.