Zolo Twist Anaconda penis masturbator cup review
"Best orgasm I've had in a while just now using the stroker," my boyfriend texted me on Christmas morning.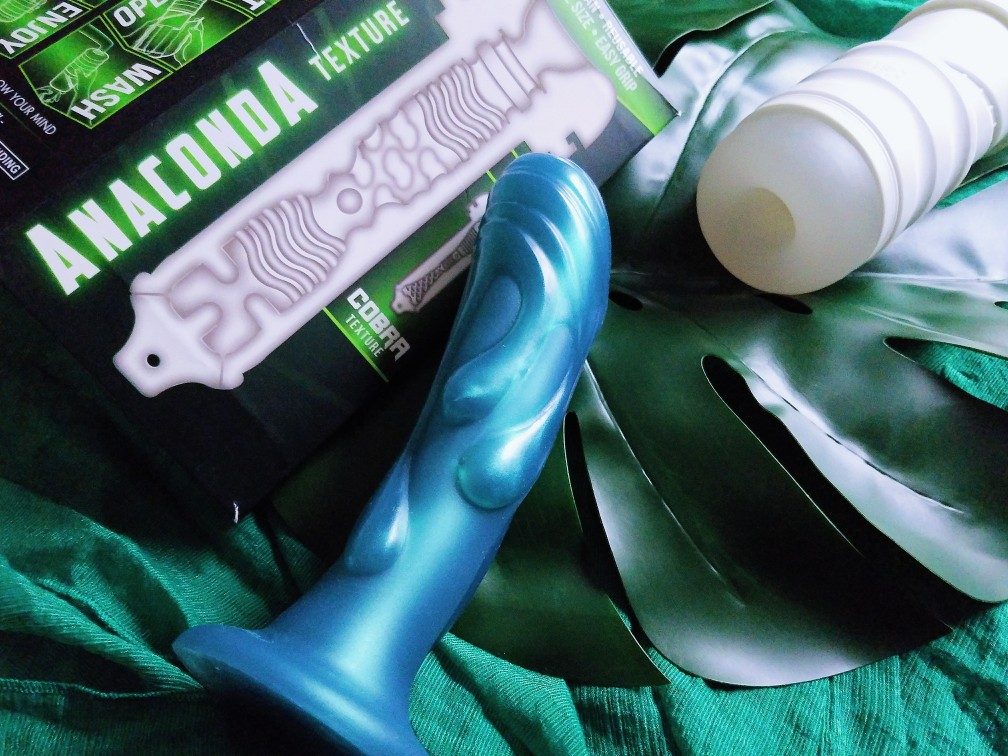 "It lasted a while and was intense. Maybe partly because I'm still a bit stoned… I think it was how it squeezed my dick as I came. And it feels best pushed all the way in."
The Zolo Twist Anaconda is my boyfriend's first masturbation sleeve— Merry Christmas, indeed! We've reviewed vibrating cock rings and an oscillating penis vibrator together in the past, but they aren't as elastic or enveloping of the penis as stroker cups.
Thus, our uninitiated palates aren't discerning of the variety among stroker textures. We can, however, answer a few questions for those looking for a first penis toy:
Should you get a Fleshlight/cup-style stroker or a pocket pussy without a hard shell? What are the pros and cons of masturbation cups? And why might someone pick the Zolo Twist Anaconda over the (cheaper) original Zolo cups?
This stroker expands to let in more penis length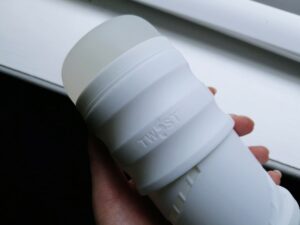 As the name might suggest, there's a little something-something extra when you twist the Zolo Twist Anaconda. It extends from 7 inches long to 9 inches long on the inside— accommodating more sizes than the original 6-inch Zolo cups.
For my boyfriend's slightly above-average penis length, the extra room is worth it. For one, he can thrust more vigorously. He doesn't have to worry about bumping into the hard shell. Penetrating deeper also pulls on his foreskin more, stretching his frenulum.
…but it's also super tight!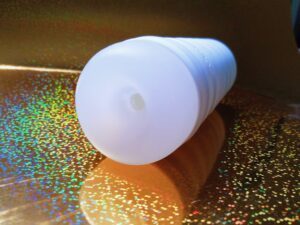 Another reason my boyfriend likes putting his dick all the way inside the Zolo Twist Anaconda is that its deepest part is roomy. The opening is initially less than a centimeter wide and way tighter than he's used to when masturbating— uncomfortably so when he gets sensitive and can't adjust his grip. It's super stretchy and springy, but there's no toning down the tightness or textures.
The Zolo Twist masturbator's "Anaconda texture"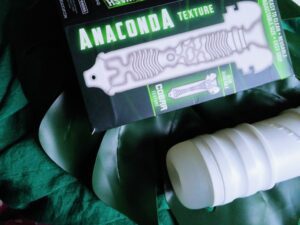 The packaging visually shows how the inside of the Zolo Twist Anaconda sleeve looks. It starts with wavy lines, switches to splotchy studs as you go in, narrows down, and tapers back out to in diameter with waves once again.
The Zolo Twist Anaconda's tight textures feel amazing to my boyfriend if he's lying down while masturbating. We speculate that, when he's standing up, he's more sensitive because there's more blood flow to his penis. Either way, he comes way harder than he would with his hand alone.
Fleshlight-style masturbation cups vs. pocket pussies and egg sleeves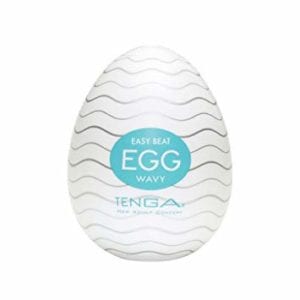 Consider a Tenga egg's structure, for comparison. It starts with a relatively loose interior, and you can adjust how tightly you grip. You might prefer it over a cup-style masturbator if you vary your grip often in a solo session.
A masturbation cup, however, would be better for partner play. It's not exactly intuitive for someone else to discern how hard to squeeze your cock through a squishy sleeve.
Another perk of a cup masturbator is that his hand doesn't feel like it's wrapped around his penis. With a pocket pussy or Tenga egg, it feels like he's holding a stroker. In contrast, the cup's hard shell doesn't feel as dick-like. That makes it easier to imagine someone playing with him.
Downsides of the Zolo Twist Anaconda
However, the Zolo Twist Anaconda doesn't come without its quirks. First, I insist on playing music in the background when playing with this stroker. Otherwise, the thrusts displace air and sound like literal pumping. Like you're filling up an exercise ball or a twisty balloon with air. But that's a small quibble compared to the cleaning process.
Cleaning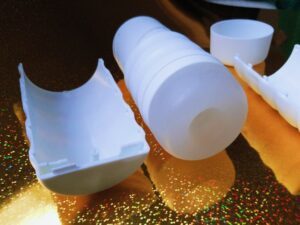 Taking the Zolo Twist Anaconda's shell apart to clean it, there's painfully clumsy clicking among the detaching plastic parts. You also can't easily turn the sleeve inside-out to clean it, because it's attached at the top of the cup. At the other end, water doesn't drain quickly from the bottom.
"It's like they don't expect you to clean it that often, or something?" my boyfriend grumbled. "I wish there was an easier way!"
Material
Last but not least, Zolo cups' squishy orifices are made of porous TPE or TPR. While soft thermoplastic elastomer and thermoplastic rubber aren't toxic like jelly, the materials will house germs in the long run. And they're impossible to disinfect fully.
So wash your stroker after every use. Check for new odors or visual changes like mildew spots before each use. Throw the stroker away immediately if it gets yucky in smell or appearance.
Why am I okay with recommending a porous stroker?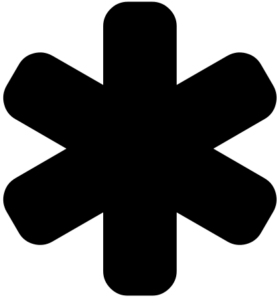 When it comes to strokers, the materials come with trade-offs. Silicone strokers can be boiled and disinfected, but aren't as stretchy or plush. For that reason, many users consider them less pleasurable. Thus there's less of a demand for them. Soft TPE/TPR sex toys squish more but aren't ideal for long-term use. They remind me of the sticky hands I'd throw against the wall when I was a little kid.
I still don't advocate using porous materials internally. Non-porous dildos and vibrators are plentiful, including many affordable options. And disinfecting your toys is much more critical if you're inserting them in a vaginal microbiome or taking them out of a butthole.
Yeast infections and UTIs aren't nearly as common for people with penises. Thus, porous but non-toxic penis toys aren't as harmful as porous insertable toys, as long as you understand that they need more upkeep and frequent replacement than silicone toys do.
How did my boyfriend enjoy his first stroker?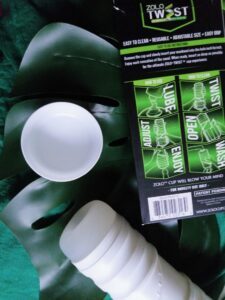 It's a slight pain in the ass, but the Zolo Twist Anaconda is worth it to us. We've happily used it over and over. And he retreats to our room to masturbate more often than he did before we received the cup.
Maybe it's not the most photogenic sex toy, but it offers plenty of tight, self-contained fun. It's a good fit for you if you love a firm grip or plan on using a stroker during partner play. Plus, self-contained strokers mean not having distracting thoughts about when your jizz is going to make a mess.
Among them, the Zolo Twist Anaconda is a nice sweet spot. It's way roomier than Zolo's cheaper cups, allowing deeper penetration, but costs less than most Fleshlights.
---
This honest review was sponsored by Toys 4 Naughty Boys.