PMDD: a life-threatening mental illness
Getting my period is sweet, sweet psychological relief — and not because I'm avoiding pregnancy.
The beginning of menstruation for me marks the end of the worst phase of my cycle.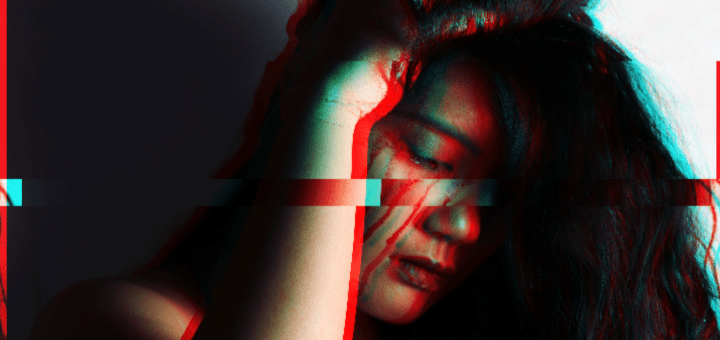 My illness gave me a 1 in 3 chance of a suicide attempt before age 45 — and about 14 years of suffering before getting a proper diagnosis. Even within my lifetime, professionals hotly debated whether my condition was "real."
Despite what American media may have told you, menstrual cycles are so much more than "bleeding" and "not bleeding."
I've heard the sentiment echoed repeatedly: my friends with PMDD (the worst PMS) and I generally experience symptoms a week or two before the period starts. The delay may make it harder to pinpoint what's going on, but learning the differences among each phase has made all the difference in managing my mental health.
I finally went on intermittent medication for PMDD in early 2020.
Immediately after ovulation, I start two weeks of Prozac/Sarafem, then take two or three weeks off once my period starts, and repeat. Most people haven't heard of such a schedule for SSRI usage, but it's honestly made 2020 the best year of my adult life.
Negative thoughts slip off of me like I'm Teflon. And that was all made possible by 7 little pills every month.
Update: Due to side effects, I am no longer taking fluoxetine. Nowadays, I'm taking mushrooms intermittently — maybe every 3 days during the "bad phase."
While the battle is over for me, the war isn't over for the AFAB1 people with premenstrual dysphoria disorder. Let's destigmatize hormone-related mental illness.
---
Disclaimer
This blog post isn't meant to be an end-all resource, but to talk about my personal experience with premenstrual dysphoria.
---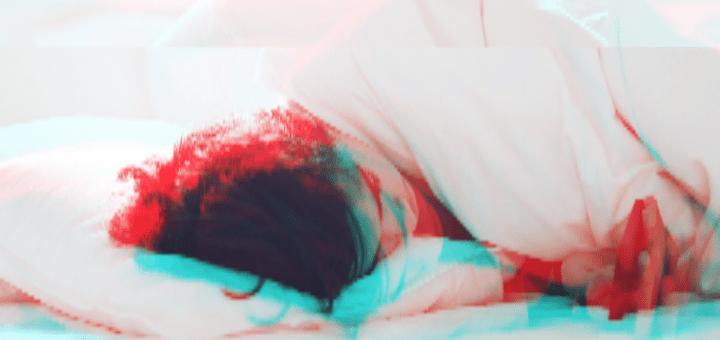 What is it like to have premenstrual dysphoria disorder/PMDD?
Content warning: depression, suicidal ideation, menstruation
In the simplest terms, PMDD (short for premenstrual dysphoria disorder) is like PMS on steroids, but I also don't think that description does justice to how severe it is.
PMDD for me meant being practically bedridden for half of every month
Every visceral sensation that stirred up:
My worst, most traumatic memories
The times other people screwed me over
The times I screwed others over
Every worry about whether my existence burdened others
…inhabited my body, rent-free. I intellectually knew that the threats were gone, but the physiology behind the knot in my chest, the throat constriction, and the fire in my face and ears was all real.
Even when my life was otherwise going well, the flashbacks haunted me, like Black Mirror-esque augmented reality using my brain against me.
It's a mix of debilitating depression, OCD, and anxiety:
What if I give in to my rage?
What if I snap at my boss or my partner?
What if my pain leads me to actions that alienate the ones I love?
What if those ghosts in my past were right, and everyone around merely tolerates me?
It's like living half a life.
During one half, it was hard enough to survive — let alone hold down a "normal" job. Basic self-care tactics felt like training in a gym one day and suddenly being launched into the Hunger Games the next. The other half felt like constantly cleaning up messes and playing catch-up.
---
What causes PMDD? (And what is it not?)
Premenstrual dysphoria disorder is a heritable, abnormal response to normal hormone fluctuations.
Something goes haywire with the receptors' signaling pathway in the brain, leading to low serotonin after ovulation. It's not 100% clear whether symptoms happen in the presence of the progesterone (and its metabolite, allopregnanolone) or because of the withdrawal from them.
Either way, PMDD is not the same thing as having a hormonal imbalance, though that can certainly make PMS worse! If you have PMDD, it may also be harder to foster optimal hormonal health by eating, sleeping, and exercising properly.
I also want to be clear that PMDD is a disorder.
Something is wrong with my hormone receptors, but that doesn't apply to people with uteruses who have symptom-free cycles or only mild PMS symptoms. PMDD affects about 5.5% of AFAB people.
Furthermore, while there's much overlap between PMDD and depression, they're not the same thing. Teasing apart the differences between the two means you can find a treatment plan that works better for you.
---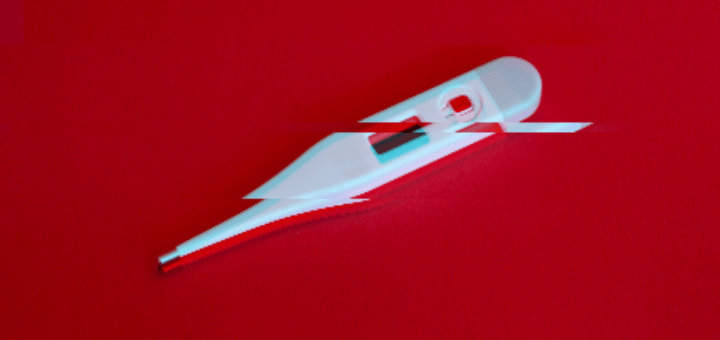 Get to know your body and track your cycles and symptoms for at least two months.
Ideally log for longer than that, if you can. Discern the phases of your cycle:
Menstrual phase – the actual period
Follicular phase – estrogen rises as the egg prepares to be released
Ovulation phase – the most fertile phase; estrogen peaks
Luteal phase – progesterone rises as the body prepares for potential pregnancy
There are articles galore online about tracking your cycle, usually in the context of conception. If you want a more in-depth book, Taking Charge of Your Fertility is a great starting point. It goes into detail about observable body temperature changes and cervical mucus.
They're questionnaires for determining how severe someone's anxiety and depression symptoms are, respectively.
If your depression or anxiety happens pretty much only after ovulation and before menstruation, you may have PMDD. If you have symptoms throughout your cycle, but they get worse during the luteal phase, you may have PME (premenstrual exacerbation) of another mental illness.
Either way, it's all good information to note for your treatment plan.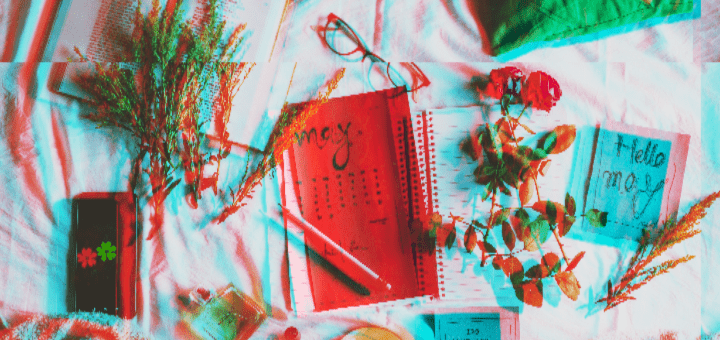 More clues to figure out which menstrual cycle phase you're in
For me, it's mostly about the lower abdominal sensations.
I feel sharp, focused, needle-like cramps on one side at a time during ovulation. That's my cue to start my medicine — before I feel the dull, centered cramping of my endometrium building up. There's usually a week of that before the pain intensifies and gets more jabby for a few days, and then my period starts.
I also notice more subtle changes in my habits.
During ovulation, I display more energetic and manic-like (read: frisky) behavior. I'm also more excited about stereotypically feminine things related to sex and beauty, like sex toys, lingerie, and makeup. During my luteal (a.k.a. depressive) stage, I may feel inclined to listen to sad music. Think of Deliverance by CHVRCHES on repeat.
---
Why might it take someone a long time to get a PMDD diagnosis and treatment?
Simply put, I didn't know what I didn't know. Multiple reasons accumulated for me personally:
1. I got my first period at 11; nobody in my life considered that a pre-teen could have hormone-related issues.
2. My depressive symptoms were chalked up to "just" being a moody and difficult adolescent.
3. The worst part was about 10 days before my period, so I didn't think to link the two at first.
4. During my good phases, it was too dang easy to forget just how bad things were before
5. I was scared of possible side effects from birth control or SSRIs.
6. I didn't think that intervention was necessary — surely I could bootstrap lifestyle changes and talk therapy, right?
What were the last straws for me?
I've tried to manage my mental illness through supplements, journaling, yogic meditation, exercise, dietary adjustments — you name it. I'm a self-improvement junkie. If my knowledge about those things could have worked for me, it would have.
Ultimately, I decided that, regardless of whether I did everything "perfectly," I didn't deserve to feel like shit. I could take medicine and work hard to maintain a healthy lifestyle and not want to die!
Imagine someone had high cholesterol due to genetics, and a doctor thought that medicine would greatly increase their quality of life and lower their risk of early death. Many people would go for it! But our culture doesn't give mental health care the same gravitas.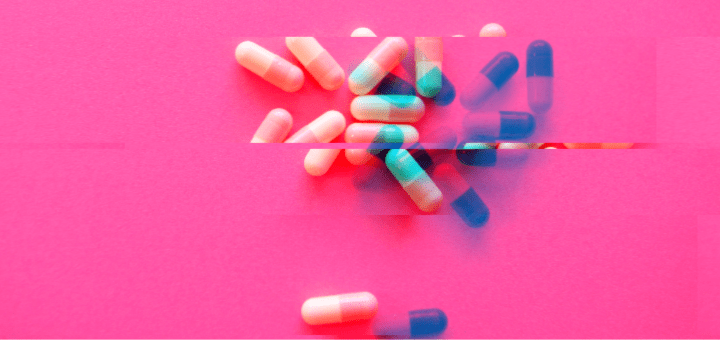 Another piece is that, while talk therapy stabilized me in acute crisis, it didn't help me build long-term coping mechanisms. Even when I talked through one issue and "got over" it, my low-serotonin brain would find something else to freak about.
And again, even when my life was great, I'd end up freaking out about freaking out.
It actually helped me out a lot when a counselor outright told me, "PMDD is outside the realm of what I can help you with." It prompted me to seek the right practitioners for the job: a gynecologist, a psychiatrist familiar with PMD, and therapists or coaches with experience in somatics.
It also felt so deeply affirming to hear a psychiatrist say things like:
"Oh, wow. You're having a hard time."
"I'm sure you've done your research."
That might sound basic, but when you're a woman of color, having a doctor take your illness seriously means the world. In some cases, it could be the difference between life and death.
---
Taking medicine for premenstrual dysphoria: my experience
I asked my gynecologist what the different treatment options were. They vary from case to case, but here's a quick summary of what to do if lifestyle changes alone aren't enough:
Hormonal birth control
An SSRI throughout the month
An SSRI only during the luteal phase
I opted for the third option, starting with a tiny 5 mg dose of fluoxetine after ovulation, and pretty much immediately felt better. It was kind of wild to experience mild cramping but no moodiness whatsoever.
Update: Again, I don't take Prozac for PMDD anymore, since it decreased my appetite — I take mushrooms now.
Take a look at my GAD-7 and PHQ-9 results.
I went from a 16/21 (moderate-severe) for anxiety and 19/27 (moderate) for depression down to a 3/21 and 6/27 during my first month of medicine alone.
Though the numbers fluctuate, they've at times been as low as 0 — no anxiety — and 1 for minimal depression. And bear in mind: that's all during the clusterfuck of 2020.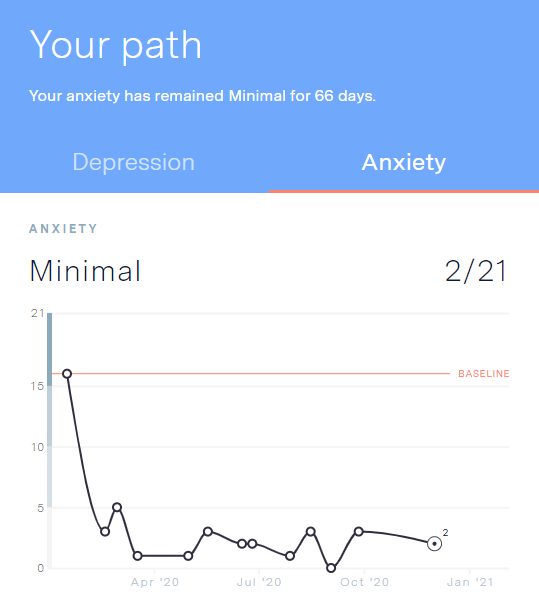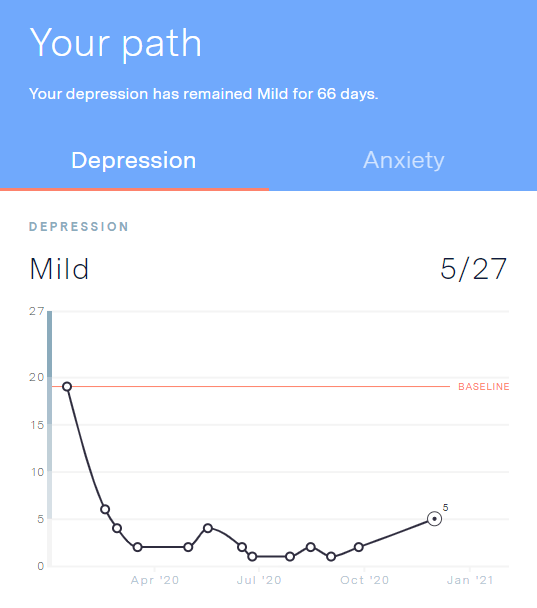 Most of my friends (taking SSRIs for "general" depression) told me that it would be weeks before much effect took place, but that wasn't the case for me. They also warned me of terrible withdrawal effects, and I didn't experience that, either.
Depressive symptoms may return if I miss a dose, but I can take a pill and feel better again within a matter of hours.
And all those terrible sexual side effects people warned me about?
Nothing like that happened to me. They're real, but they don't affect everyone, and they're not the end of a great sex life.
That was… it? Had over a decade of suicidal thoughts and seeing red met their deus ex machina?
---
The end of my internal war? Well, yes, but actually, no!
The truth is that it took me a long internal battle before I tried medicine, and my qualms were valid.
I didn't have a good time with birth control or Celexa (Hello, shit runs! I immediately stopped taking it) before, and I've been emotionally scalded by condescending doctors. One of them dismissed my concerns about sexual side effects and said, "The more you masturbate, the longer it takes to orgasm."
Nobody could blame me for proceeding with caution.
I recognize that what happened couldn't have been different. How could I have known what to do about premenstrual dysphoria disorder at 11, considering that a mere 5 years prior, there was a huge controversy about medication for it?
And even then, I was lucky that the first antidepressant I took as an adult worked. Not everyone is as fortunate.
Ultimately, psychiatric medicine didn't make me happy, but it removed the biggest barrier. Now, I have a fighting chance.
---
PMDD was and is still a highly misunderstood condition.
Imagine you have head-splitting migraines, but you live in a world where only half of the population has any form of headache at all. Those with mild head tension may think you're just using your debilitating migraine as an excuse to be bitchy.
The stigma around PMDD is kind of like that. While I can't upheave that by myself, I hope this post helps others manage their mental health and remember that they're not alone. For further reading, check out the International Association for Premenstrual Disorders.
Do you or someone you know have severe PMS, PMD, or PME? How have you managed it?
---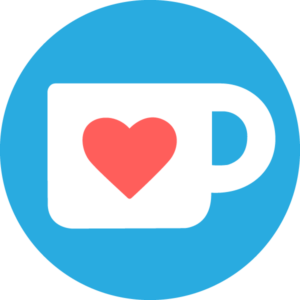 If you found this post helpful, consider leaving me a tip!
Buy me a coffee
PayPal: supersmashcache@gmail.com
Venmo: @supersmashcache
Shop sex toys via my favorite online boutiques