Honey Play Box Jubilee fluttering rabbit vibrator review
If you follow many sex-positive Instagram pages, you've probably seen an influencer either posing with the Honey Play Box Jubilee or incorporating it into a meme.
In-depth reviews rarely accompany the smiling selfies, so I'd like to shed some light on this contraption.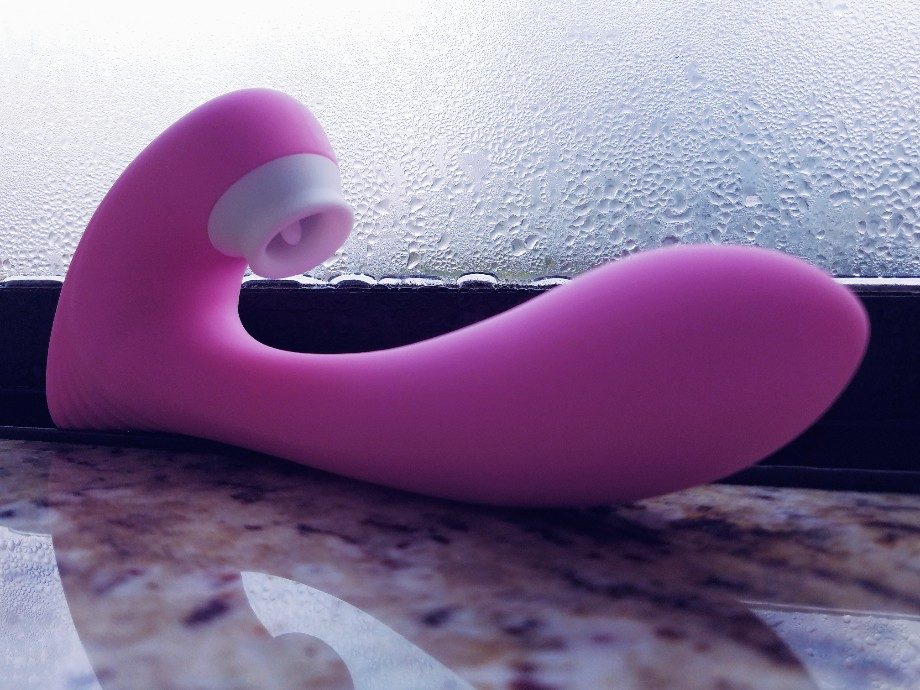 Yes, Honey Play Box (formerly Honey Adult Play) paid me for an Instagram post and story about the Jubilee, but I didn't say anything about it that I didn't know to be true.
---
Honey Play Box Jubilee review table of contents
---
Honey Play Box Jubilee vibrator features
The Honey Play Box Jubilee rabbit vibrator is a fine specimen for its price tag. The insertable portion has rumbly vibrations, while the outer part (respectably) resembles the tiny tongue of the Blush Aria Flutter, another affordable toy I liked a lot. Since the Jubilee's shaft is hollow and flexible, you can opt for external or internal stimulation only, if you wish.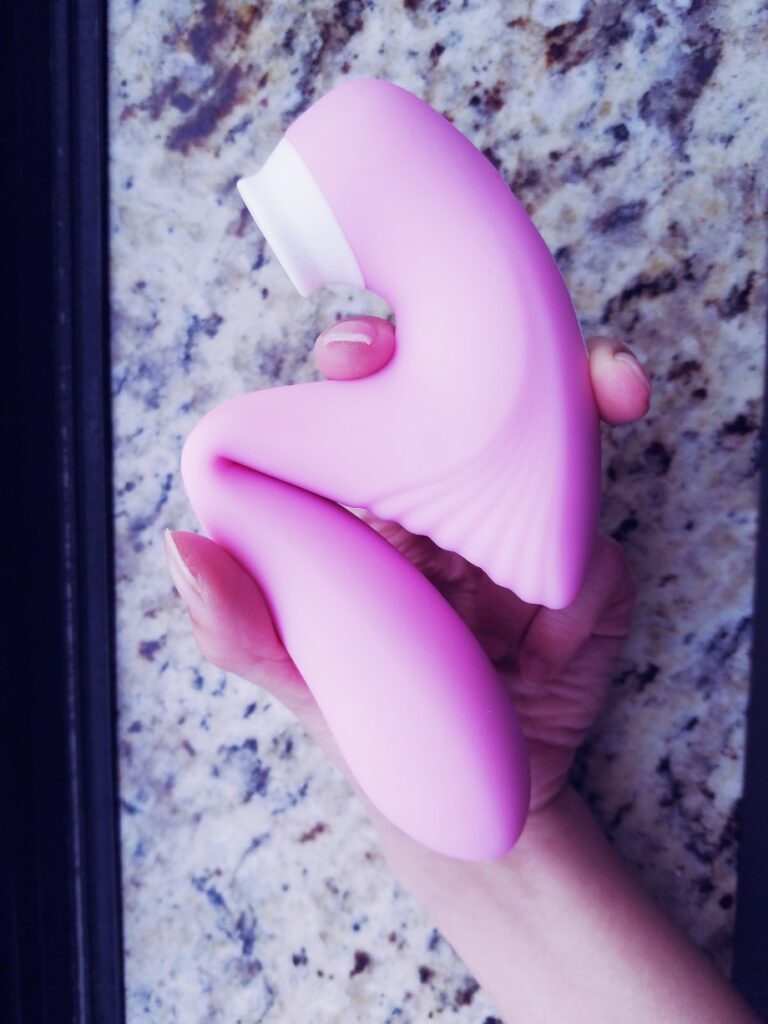 I mostly consider the bendiness a positive feature. It detracts from the little chance the Jubilee had at providing firm G-spot pressure, but it also means that this rabbit vibrator can fit a wider range of bodies than a rigid one. And the motors are (mostly) independently controlled, so again, you can choose to play solely with penetration, with external vibration, with the fluttering portion on the outside, or any combination.
Oh, and it's safe for anal play — just make sure you clean it properly with some bleach solution, soap, and water if you switch from ass to vag.
All of that put together is well worth $50.40 — usually, it's $72, but you can take 30% off with my coupon code, SUPER at Honey Play Box
---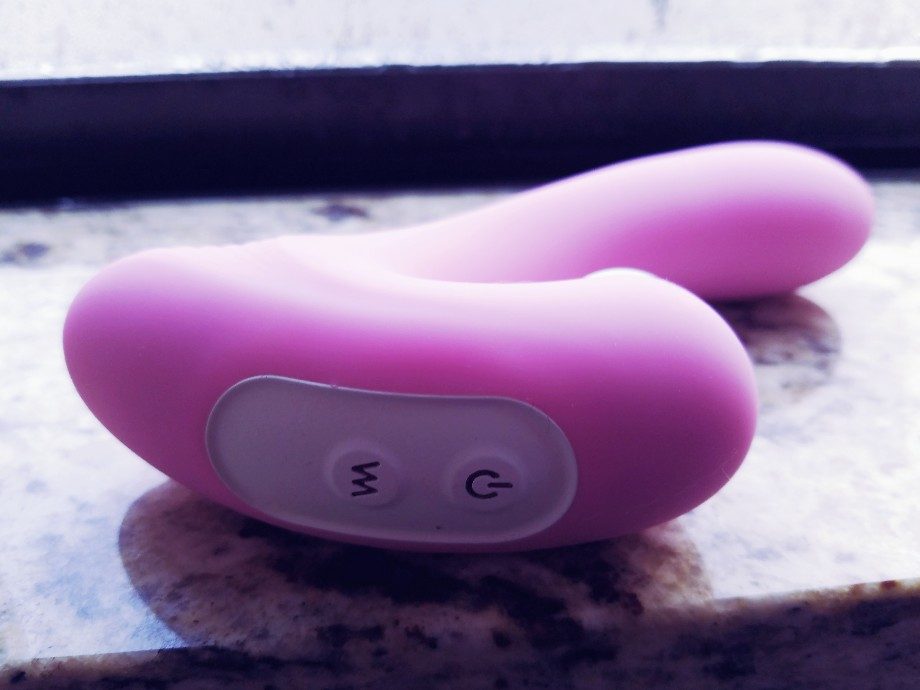 Honey Play Box Jubilee vibrations and controls
It's not perfect for me, but it does its job and can be a wonderful beginner toy for the right user. The Honey Play Box Jubilee's two buttons (on/off/flutter cycle and vibrations) control a wide range of options:
3 steady internal intensities and 6 patterns
9 external flutter tongue vibrator speeds
Since "rumbly" is subjective, I want to elaborate a bit further on the Honey Play Box Jubilee's vibration quality — how much movement does it transfer?
When you dip the Jubilee G-spot vibrator's head in water, it splashes quite a bit. The timbre and range of motion are deeper (read: more stimulating) than, say, the comparatively buzzy LELO Mona 2, but not as rumbly as the BMS Pillow Talk Sassy.
In other words, while the Honey Play Box Jubilee lacks specialization, its versatility is stellar.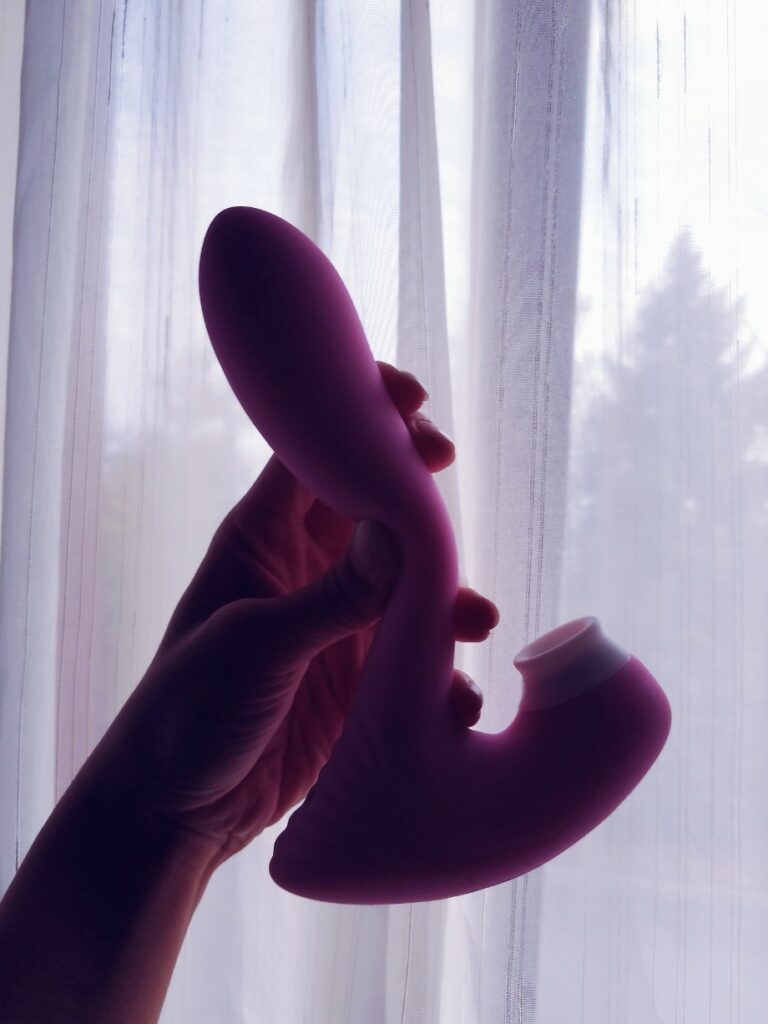 A generalist and not a specialist for penetration
Wait, what do you mean, it lacks specialization? Surely, it can't get any more specific than a dual stimulation vibrator, right?
Well, yes and no.
I said before that the Jubilee's flexibility adds to the number of ways it can be used but takes away from the intensity. It's too flexible to do much for my G-spot, and the head doesn't have an especially defined bulb to dig in behind my pubic bone as the Pillow Talk Sassy or Cloud 9 G-Spot Slim 7 Inch do.
However, the Honey Play Box Jubilee's swelling toward the tip is enough to slide into my posterior fornix and massage my cervix effortlessly. And its bendy shaft means I'm not ramming directly or causing irritation. The 5.5″ insertable length and 1.4″ maximum diameter are a happy medium for many users.
Besides, I'd have to insert the Jubilee practically all the way to use the flutter feature on my clitoris. For G-spotting, it's a no; I have a hard time finding G-spot vibrators that fit me since that area for me is shallower than others. For moderately deep straight penetration, hell yeah!
---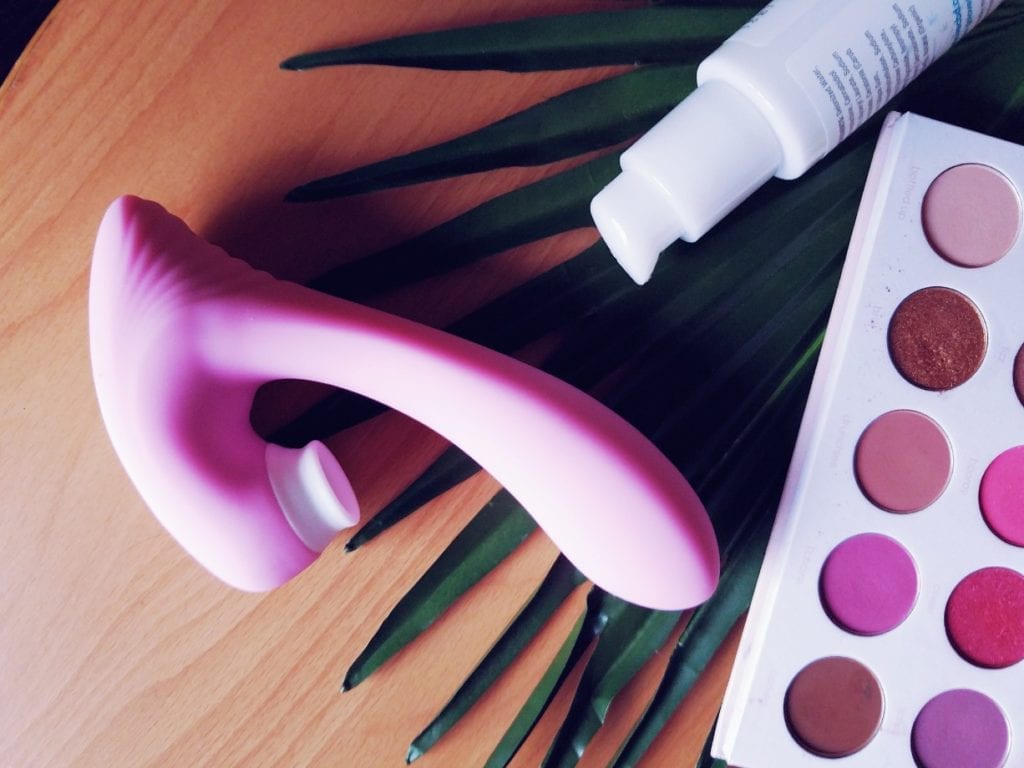 Who is the Honey Play Box Jubilee for?
Consider your own anatomy and what's worked for you before thinking, "The Honey Play Box Jubilee does everything, so it must be amazing."
The Honey Play Box Jubilee vibrator is a good fit for those who want:
A no-frills, average-sized insertable vibrator for your orifice of choice
Rumbly vibrations at an affordable price
A fluttering tongue for light but pinpoint stimulation
Something beginner-friendly to sample the sensations, one at a time
It's not for those who want:
Intense G-spot stimulation — its bulb is very gradual and its shaft bendy
Precise controls
Super deep penetration — 5.5″ works for me, but I prefer more.
Something not pink or purple
In other words, the Honey Play Box Jubilee isn't ideal for me. However, it's cheap, versatile, rumbly, and covered under a 1-year warranty. These features make it palatable for a user who craves external stimulation but isn't picky about penetration like I am. I stand by the good things I said about the Jubilee before, regardless of getting paid for it.
Take 30% off at Honey Play Box with coupon code SUPER
(And yes, the Jubilee is one of those white-label products that Epiphora mentioned in our Instagram livestream together. But it's affordable and the company's been super nice to me.)