Cal Exotics Impulse intimate electrostimulation / e-stim vibrator review
"Hey, I want your thoughts on this vibrator's safety warnings list," I messaged a friend.
"I don't know where this is going, but it's already my favorite part of the day," he responded.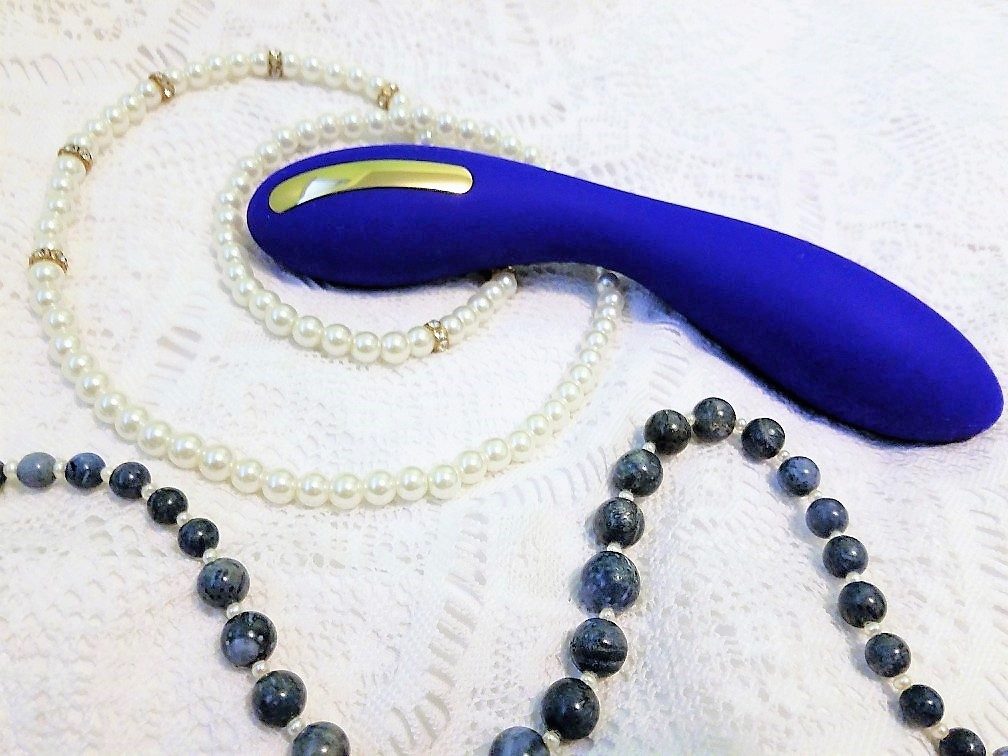 You see, the Cal Exotics Impulse Intimate E-stimulation Wand is a G-spot vibrator with zinc alloy plates that shock the user's vagina. Electrostimulation (or e-stim for short) can be light and tingly, or prickly, or in this case, deep and intense and muscle-twitch-inducing. Its pulses' penetrating quality cause involuntary pelvic floor contractions for automated Kegeling. No conscious thought required.
But that's probably my least favorite thing about this vibrator. If anything, the thing I like most about it is the rich royal blue silicone and how its overall appearance with the metal plates reminds me of the Ravenclaw Hogwarts house. That's it.
2020 UPDATE: Read my review of the Petite G Cal Exotics Intimate E-Stimulation wand. The smaller editions of this toy are waaaaaay better, thanks to the shape and conductive plate placement.
The Cal Exotics Impulse E-stim wand's shape and vibrations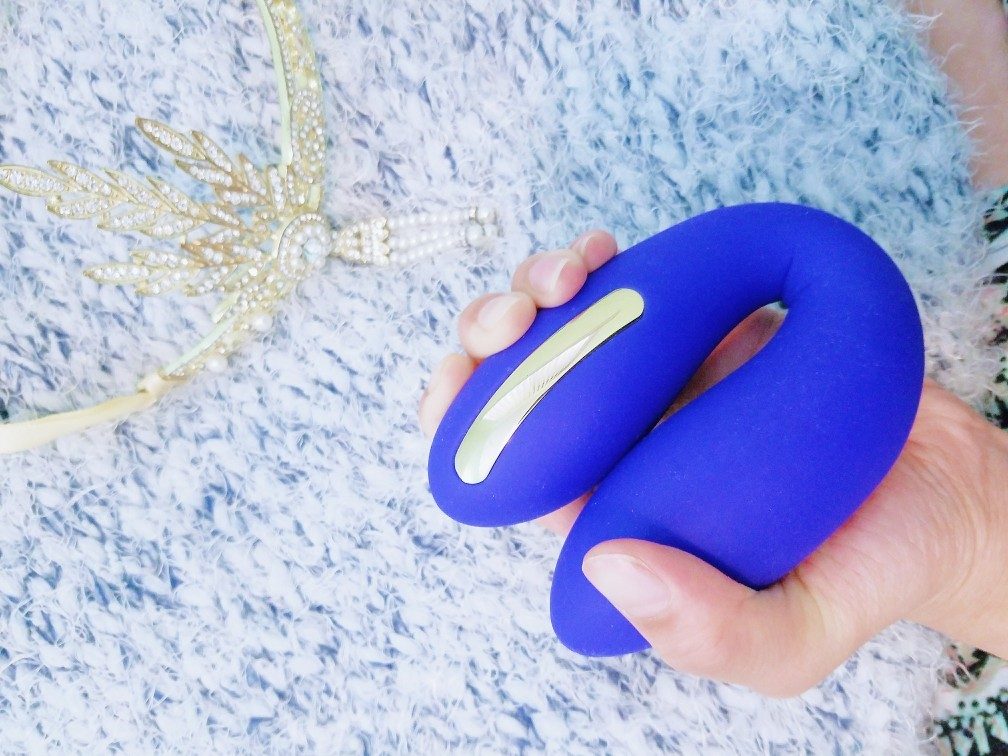 It's such a shame that the shaft is so flexible. With firmer silicone, this vibrator and my G-spot could have been friends. Instead, it's like the fuccboi who only responds to you if he initiated the conversation. It's sometimes G-spotty enough if I'm already aroused and close to orgasm anyway.
My cervix and A-spot enjoy the Impulse Intimate E-stim wand's bulge and shallow curve, but I don't see it ever being my first choice when I could grab a BS Atelier Max, Desirables Dalia, or Uberrime Night King instead.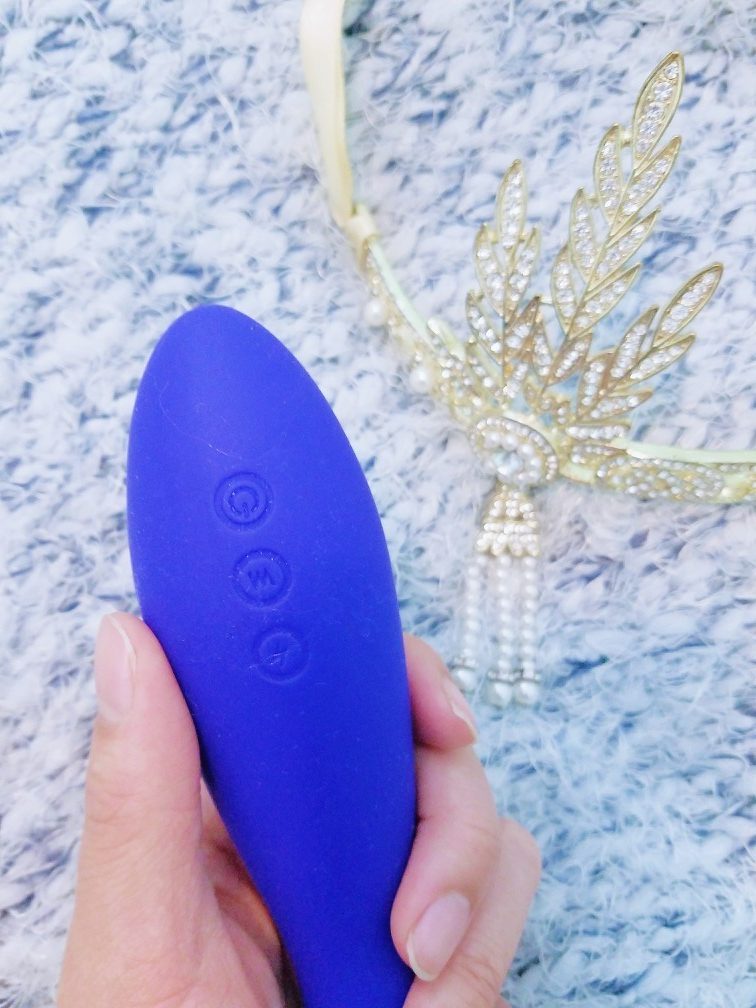 The vibrations are quite run-of-the-mill — neither amazing nor amazingly dreadful. Enough to come, but surface-level and needing a high pitch to compensate for the lack of amplitude on the fastest of the three speed settings.
Let's be real, though: you probably didn't visit to find out about the vibrator's standard features. More likely, you wanted to know whether the E-stim is worth it— and whether it's safe.
Vaginal electrostimulation safety guidelines
The extensive safety warnings list is akin to a prescription drug commercial. Contraindications galore in a fast but stoic voice-over. The scene changes to smiling people playing with a dog outside in the sun. This vibrator's guidelines comprise 17 full-sentence bullet points, which appear on the promo video for all of two seconds. You can find the full list on the Impulse Intimate E-Stimulator Wand product page.
Nine of the stipulations start with "Do not use if…" My favorite is "Do not use if you have diminished mental capacity or physical competence."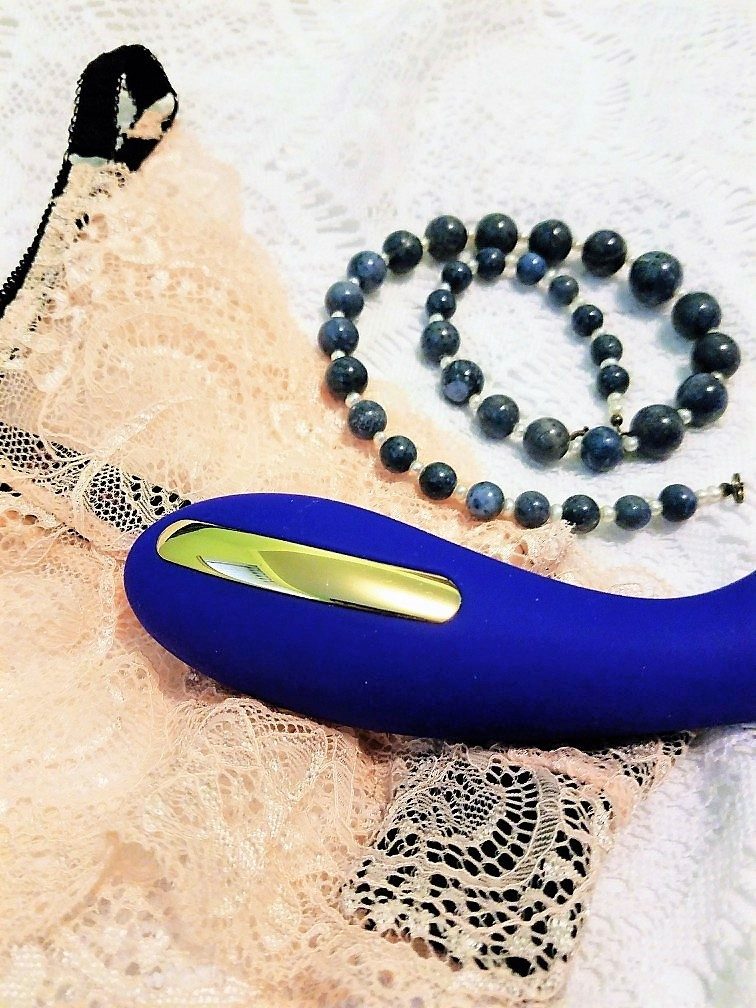 Part of me registers it as delightfully back-handed, like "Do not try to stop chainsaw with hands." Another part of me thinks, "I get it. Do whatever you have to do to cover your ass." Either way, I'm going to The Bad Place for chuckling at the watered-down legalese.
For those who can safely use electrical stimulation, there are a few practical usage guidelines for the Impulse Intimate E-stim wand:
Always empty your bladder prior to using this product
Ensure product is fully inserted before activating
Ensure product is turned off before removing
Ensure product is turned off before washing
Do not use this product in or around water
All solid advice. I'm relatively privileged health-wise, so with a sprinkle of common sense, this electrostimulation vibrator is safe for me to use. The risks aren't the deterrent. Not when the safety concerns pale in comparison to how awful the electrostimulation feels.
But how does the Cal Exotics Impulse Intimate e-stim wand feel?
Upon turning on the Impulse E-stimulator, it's immediately too much for me. The intensity wavers, presumably to facilitate squeezing and resting during Kegels, but it abruptly starts at the peak of the wave. It'd be more forgivable if there were any subtlety, but no.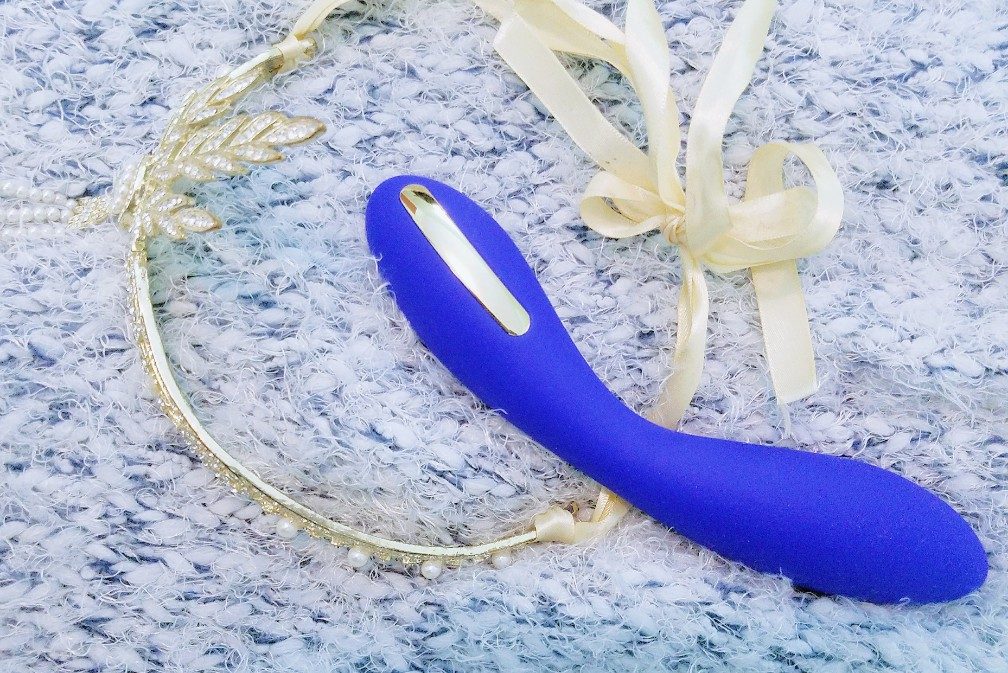 The Impulse's conductive plates are near the tip, meaning that I have to be careful of how I tilt the vibrator, lest it presses against my cervical os. It's not exactly easy to avoid because, given the vibe's swelling shaft and tip, my vag tends to suck it all the way inside.
The literal shock to my cervix is one of the most ungodly sensations I have ever felt. I've never given birth, but I imagine that having labor contractions induced feels something like the California Exotics Impulse E-stimulator wand against the neck of my womb.
"It feels like it's pulling my cervix!" I told a partner. To which he responded, "How can you be so sure it's not?"
And he's right— for all I know, the Impulse E-stim wand possibly did induce cervical muscle spasms for me. There's some smooth musculature in the cervix that allows it to open and close. I can't consciously control it, but it's unsurprising that E-stim could make those muscles twitch. One of its medical applications is, after all, facilitating Kegel exercises in people who struggle with pelvic floor control.
Comparison: Cal Ex Impulse vs. MyStim Tickling Truman electrosex vibrator
I've used electrostimulation toys for fun in the past, but this Impulse E-stim wand design feels relatively unrefined and hackish. Consider the MyStim electrosex vibes, in contrast. They offer a variety of intensities and patterns of E-stim, from surface-level tingles and prickles.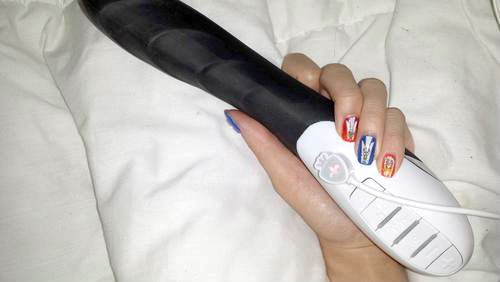 There's only one Kegel setting on the MyStim Tickling Truman, but it delivers gradual, controlled squeeze-and-release pulses of electricity to the muscles around my vagina. The bigger plates are lower down on the shaft, and the e-stim more targeted. As it should be— technique is essential in a workout.
The Impulse is utter chaos. I have come using its electrostimulation alone, sure. However, most times with this toy, my cervix feels like it's spasming, my vagina isn't getting a workout, and my butthole twitches. And not an enjoyable twitching. It's not like when you're so aroused that all of your junk throbs. It's more like an aggravation twitch when arguing with strangers on the internet, which isn't far from how I feel about this vibrator. (If you genuinely enjoy internet arguments, then you and I are of entirely different species.)
Listen to your body, dear readers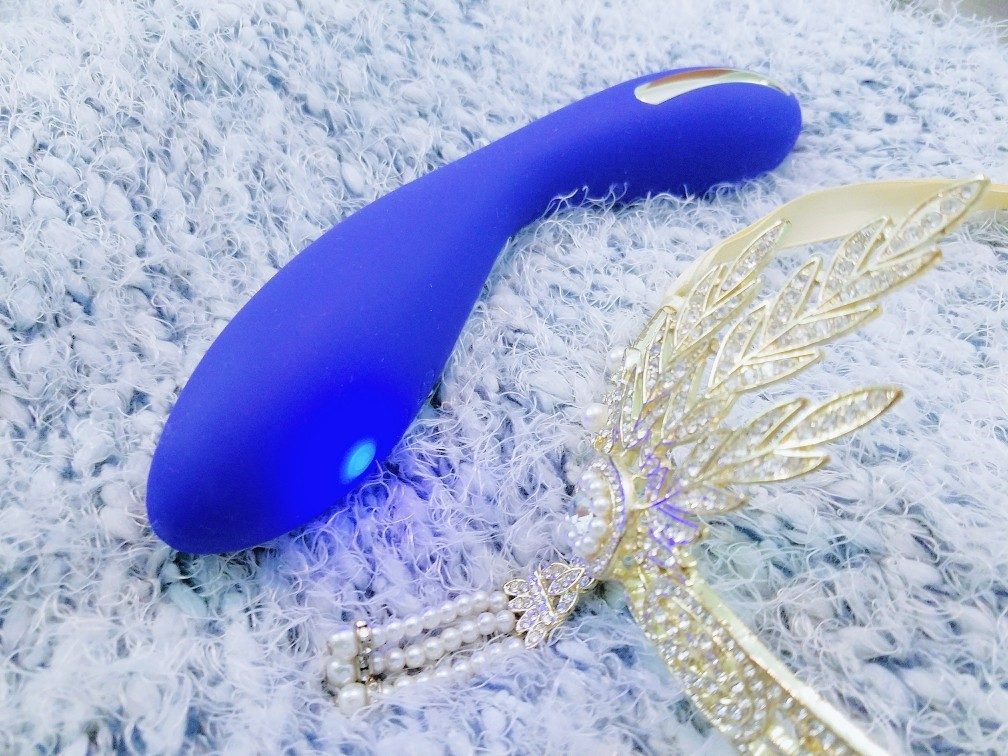 My most faithful readers know how stubborn I am. I stand at 5'0″ and am always down for huge toys, some fatter than my fist. I'd love the bragging rights of saying that I also conquered the most intense electrostimulation setting on the CalEx Impulse wand. But despite my competitive nature, I wouldn't love that nearly as much as I love turning this fucking thing off and putting something else in my vagina instead.
To the Impulse's credit, the intensities have pleasant increments between them. It's not a significant jump between the first setting and second setting. "The second setting doesn't feel as intensely unhealthy as I thought it would, I guess," isn't exactly a compliment. However, it is one of the kindest things I could say about this toy. I refuse to turn up the electrostimulation any more than that, for the sake of my physical and mental health.
On paper, it sounds like the list of contraindications accounts for everything. However, it didn't include a key piece of common sense that doesn't translate neatly to legalese: LISTEN TO YOUR BODY, FOOL. If it hurts, stop using it!
Insertable e-stimulation / electrosex toys for beginners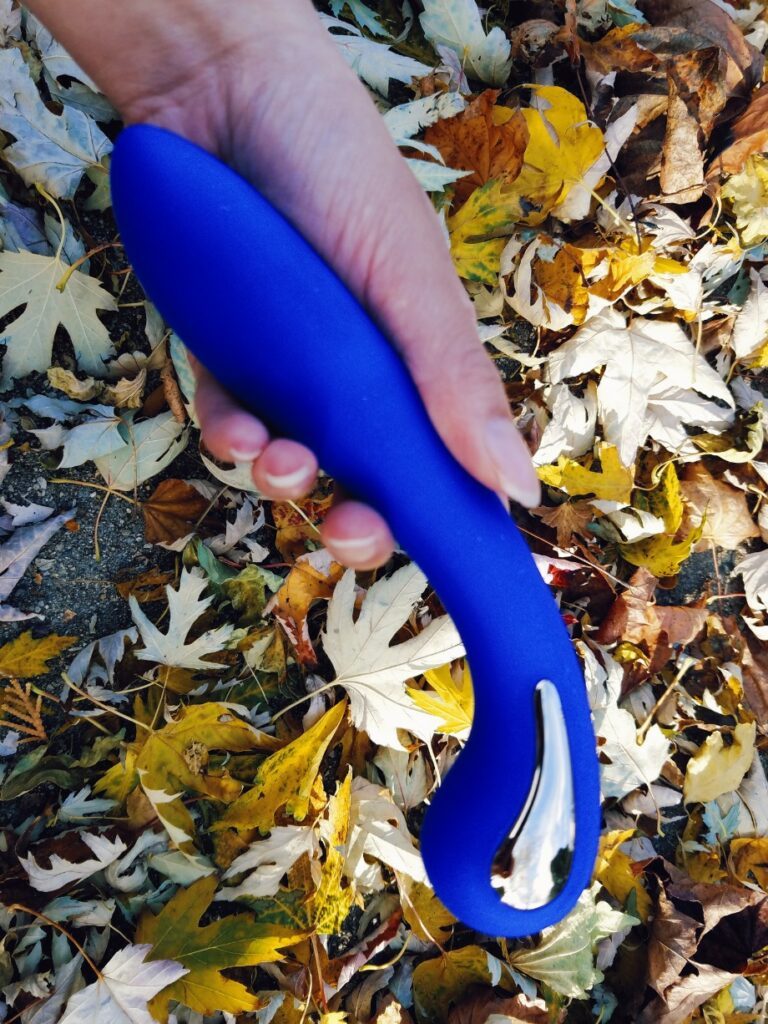 I fully understand the allure of trying something new, though. Your mileage may vary from mine. If you must have a self-contained e-stim vibrator, let me suggest two options.
California Exotics Impulse Intimate E-Stimulator Petite or Petite G
The first is to save $10 and get the Impulse Intimate E-stimulator Petite G instead. The bulge is shorter and more voluptuous, so it's more intuitive to keep less of it inserted. It doesn't rest all the way inside and there's less cervix irritation. PLUS, it's way more G-spotty AND A-spotty!
If you try the Petite models and you don't like the Impulse line's e-stim, you're out $50 instead of $60.1
Offering affordable choices is a priority to me, and I think it's valid to want a cheap E-stim vibrator. Just remember that not all e-stim vibes feel the way the California Exotics Impulse line does. Some are more tingly and less prickly.
MyStim Tickling Truman
My other suggestion is, of course, to get the MyStim Tickling Truman instead.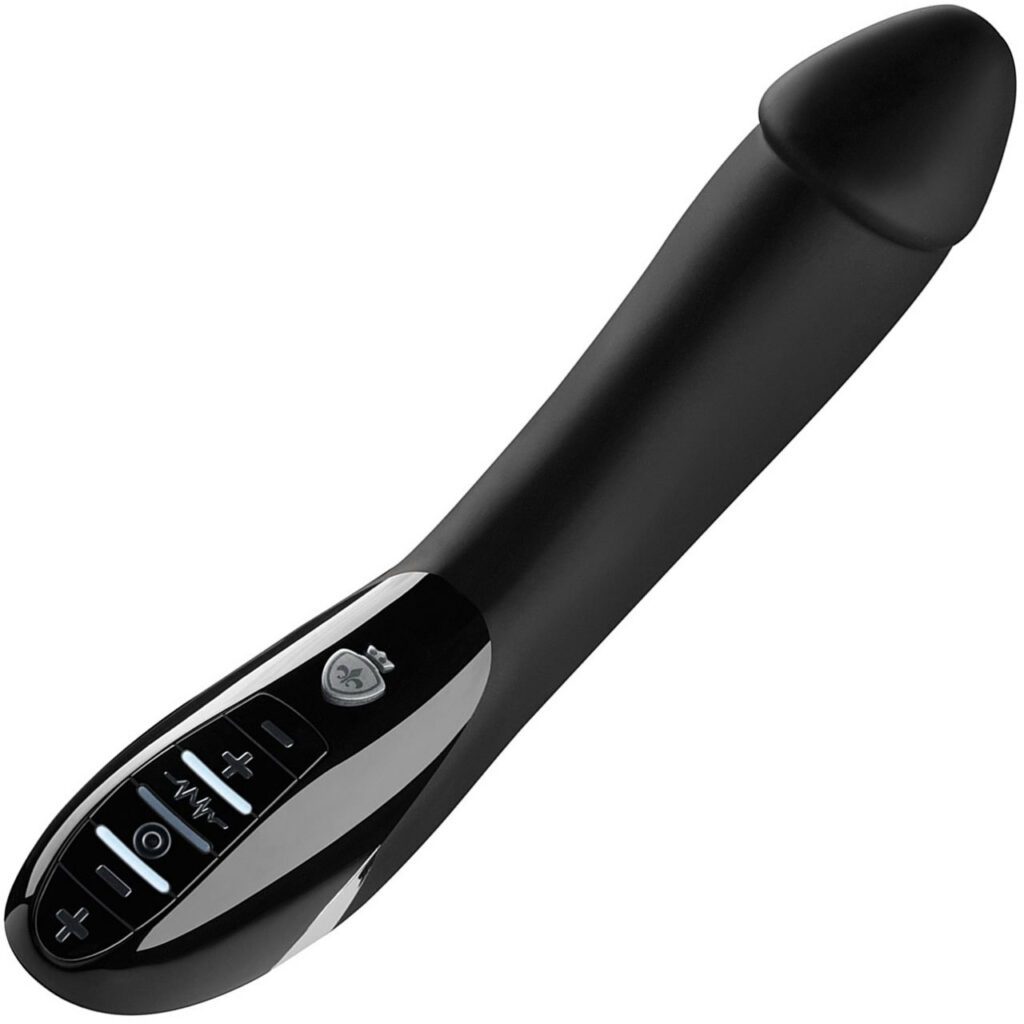 Yes, it's substantially more spendy than the California Exotics Impulse e-stim wand, but the vibrations are a bit rumblier, and you get tighter control of the electrostimulation. If you want a pleasantly subtle tingle, the Tickling Truman can give you that.
On the other end of the intensity spectrum, the Truman's Kegel-inducing e-stim waves ebb and flow in a rhythm that makes sense. Given a choice between uncomfortably erratic twitching vs. controlled squeezes and releases, I'd prefer to steer my readers toward the latter.
The downside is that my MyStim vibrator from 5 years ago had astoundingly shitty batteries. I could fully charge it, not touch it for three weeks before reaching for it, and it'd be dead. Perhaps MyStim has upped their game since then, but I don't know.
My verdict on the California Exotics Impulse Intimate E-stimulation wand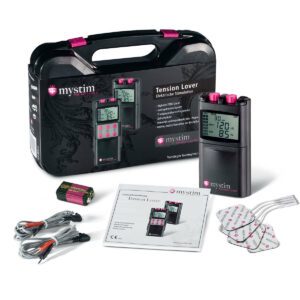 Regardless, the Cal Exotics Impulse e-stimulation wand can't compete with MyStim's self-contained e-stim vibes, however flawed they might be. These e-stim toys are a strong case of "You get what you pay for."
While the Tickling Truman's price is steep, it's still substantially less than that of a full-on E-stim unit and separate attachments specifically made for insertion. (Or for that matter, a Neon Wand and Power Tripper attachment for external play.) Give electrostimulation toy makers five years or so— I reckon the technology will become more refined, bountiful, and affordable over time.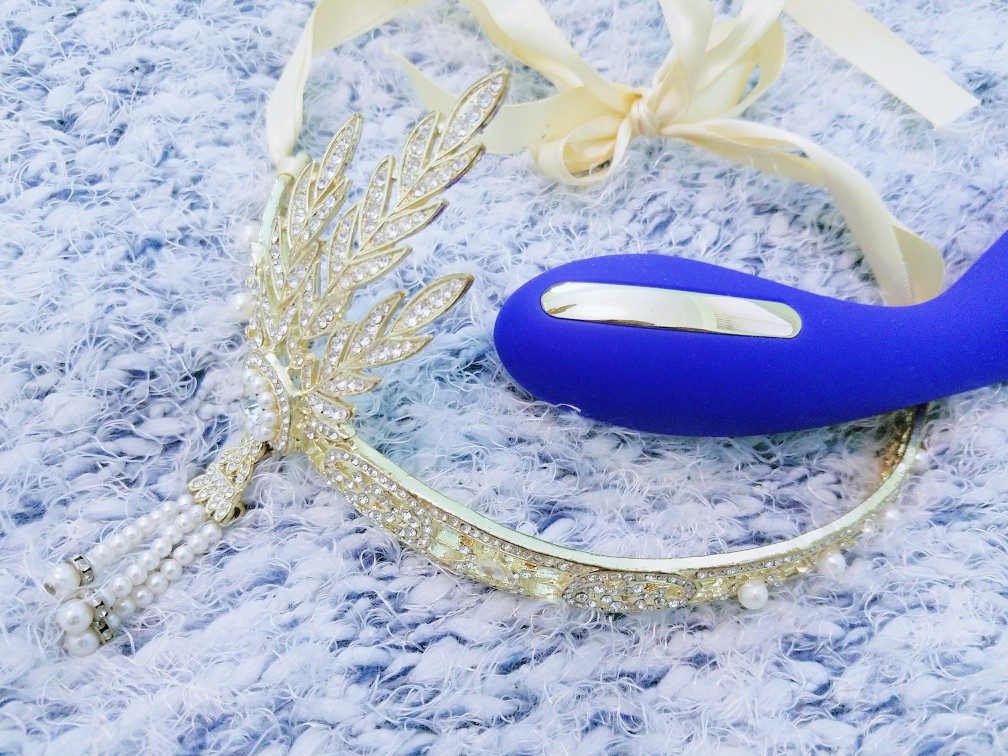 In the meantime, electrosex is still very much a niche market, full of shocking disappointments like the Impulse Intimate E-Stim Wand by California Exotics. The only thing I love about it is the way it looks. That's it. Beyond that, its vibrations and electrostimulation epitomize "meh." Get the Petite version of the Cal Exotics Impulse wand and save money, or splurge and get something better.
---


SheVibe sent me the Impulse Intimate Electrostimulator Wand by California Exotics in exchange for my freely-given and honest review. Thank you, SheVibe!
Footnotes