Condoms 101: choosing the perfect condoms for you!
It's a myth that standard condoms are universal and fit everyone. (Yes, even if your forearm can fit in one!)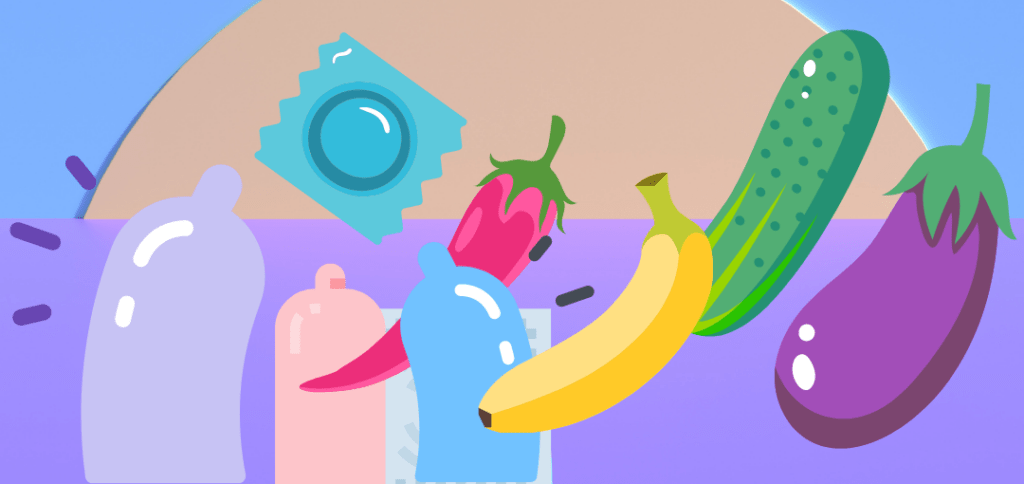 Using the right condom size is crucial for the wearer's comfort and prevention of pregnancy and STDs. If the condom is too big, it can easily slip off, and if it is too small, it can break.
Apart from size, consider the material your condoms are made of. For example, latex is the most popular material; it provides a strong, thin, effective barrier against mingling bodily fluids. However, anyone with a latex allergy should pass on those.
With that in mind, the best condoms come in a wide range of materials and sizes — XL, snug fit, and everything in between! Find the perfect external condoms for you.
---
---
Disclosure
This post is sponsored. It's a collaboration between Super Smash Cache (Cy Smash) and Barney Hussey, a freelance writer based in Denmark. His writings' main focuses are relationship advice and sex education.
Most thoughts expressed in this guide to condoms are his. However, I've edited it quite a bit and added my own advice, as well.
I usually don't accept guest posts, except when the writer can offer a very different perspective. Examples include when they're a penis-owner or come from a different set of marginalized identities than I do.
Also, internal condoms are certainly a thing; I'll get to those in another post!
---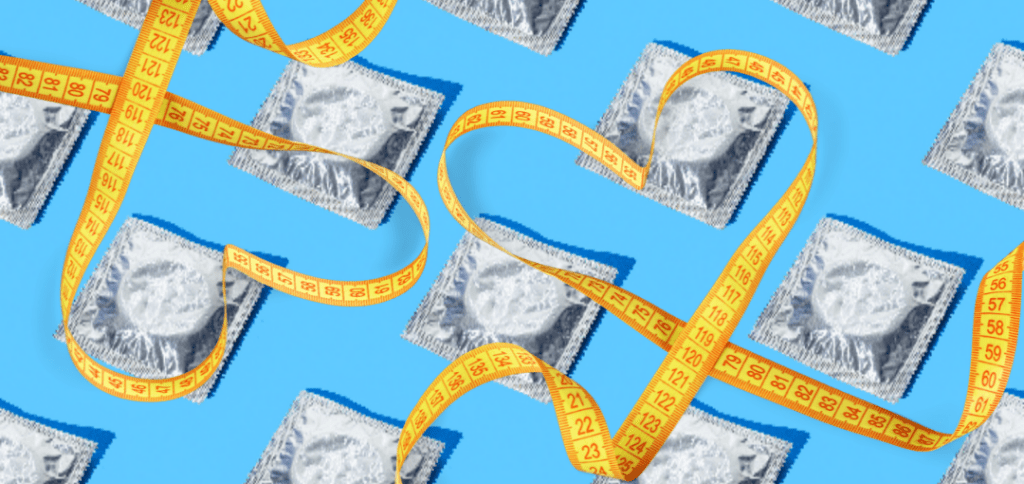 Why does condom size matter?
Most condoms have three sizes: small, medium, and large. Bigger condoms may feel more comfortable, but they are more likely to slip off if you get the wrong size. Smaller condoms can be quite tight and can easily break during intercourse. What is more, it can cause discomfort and pain when having sex with a condom that doesn't fit right. Try different condom brands and choose one that fits perfectly.
---
Cy says:
Wanting the right condom size is a legitimate safety concern! One of my pet peeves is when people say, "If a standard condom can stretch over my foot and on my leg, it can fit over anyone's penis." That's kind of true, but it can miss the point.
The more complete truth is that, yes, it can fit, but using a condom isn't just about stretching it over one's junk. During intercourse, you apply repeated force and friction for an extended time. That's a lot of strain (especially if you're not using lube) on rubber that's stretched too thin!
Consider also that a too-small condom's bottom ring can constrict the base too hard and roll up — which is another reason condoms might slip off.
I also get that penis size can be a touchy subject for a penis owner's self-esteem. If you have multiple partners with different penis sizes, consider getting condoms with color-coded wrappers. That way, instead of saying, "get the small condoms," you could say, "get the condoms with the blue wrapper." Or, of course, have them bring their own. 🙂
View this post on Instagram
---
Find a variety of condoms when you visit theadulttoyshop.com,1 a local sex shop, or my favorite online spicy boutiques!
---
How to measure condom size
Condoms are fitted according to the length of the erect penis. If you want to get an idea before ordering, you can measure your penis size using a ruler or online calculators. It is recommended to use millimeters, as they are more precise than inches. Don't rely on your assumptions; measuring is the only way to know the exact size.
For this purpose, you will need a flexible measuring tape or a string and some privacy. Measure both the length and diameter of your erect penis.
Here is how to do that:
1 First, find the middle point of the tape measure, then wrap it around the base of your shaft just above your testicles. It should be tight enough to stay in place without slipping but not too snug as to restrict blood flow. This measurement is the circumference of your erect penis. Divide by pi (~3.14) to get your penis's diameter.
2 Use a ruler to measure the length from the top of the penis head to the base (where you started).
Then, look for condoms that fit your measurements. When choosing a condom size, make sure you leave some extra room — about 1 cm or a half-inch of length — at the penis head, but never more than that.
---
Cy says:
Why the half-inch at the tip of the condom? It's there to catch semen!
If there's too much extra room, the condom can slip off. But if there's too little, it can break, or semen can run down the sides and leak at the base of the condom before pulling out.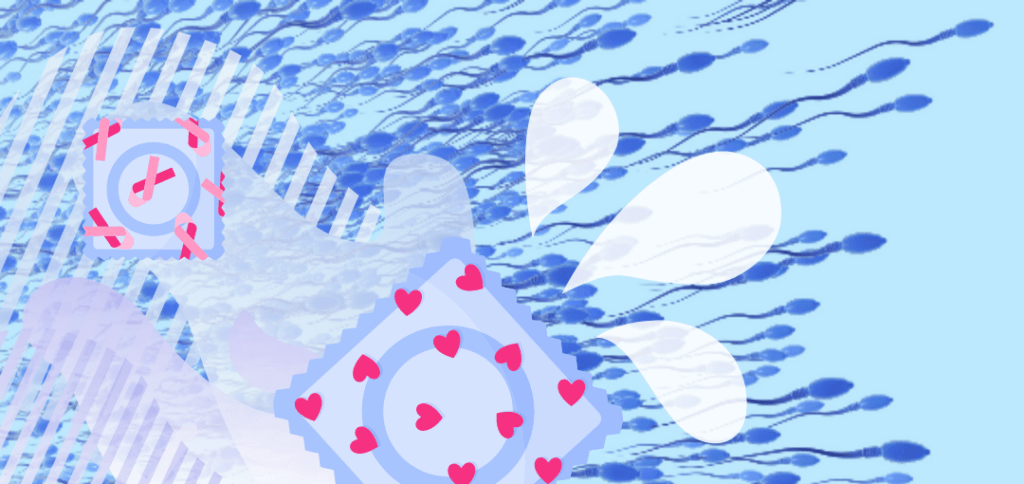 Also, I repeat: don't rely on your assumptions!
My boyfriend used to think his penis was below average size because he only measured length. In reality, it's well above average. "Homeboy's got a girthquake!" commented one of my readers upon seeing my boyfriend's Clone-A-Willy model. And when he tried cock cages, only the biggest components fit him properly. Okay, humblebrag over.
But seriously: we experienced many of the condom fit issues mentioned above. Please measure penis length and girth.
---
What about condoms' materials?
Condoms can be made out of a variety of materials. The most common are latex and polyurethane. But there are also some other, less common materials, such as lambskin, synthetic skin, or polyurethane. Here is what you need to know about them:
Latex Condoms
Latex is a prevalent material that feels smooth and comfortable. This material is stretchable, so it is pretty easy to slip on. Latex condoms have the advantage of being thin while durable and reliable. They are also the easiest to find in stores and the cheapest. However, if you are allergic to latex, these condoms are not for you.
---
Cy says:
Consider also polyisoprene condoms. They're made of a synthetic rubber very similar to latex but without the natural proteins that cause allergic reactions. As always, though, I recommend patch testing if you have an allergy or sensitivity. See Hedonish's guide to non-latex barriers for more pros and cons of each different brand.
I also want to emphasize how vital lube is. While ultra-thin latex condoms are safe enough for use, they are more prone to breakage. Get some good water-based lube to use with them. (Oil-based lube dissolves latex rubber, and silicone lube breaks down solid silicone.)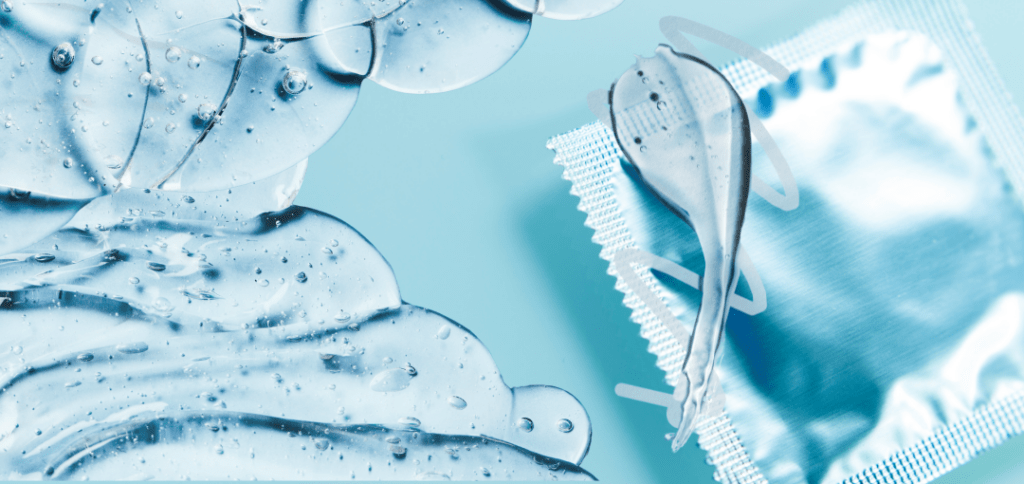 ---
Polyurethane Condoms
These condoms are the closest approximations to natural skin. They are very soft and thin, which makes them very easy to use. They are said to be the most comfortable out of all condoms, and many people claim that they can't even feel them during sex.
However, polyurethane condoms can be a little noisy and sensitive to temperature since they don't expand all that much. Another disadvantage is their price – these condoms are one of the most expensive varieties out there.
Lambskin Condoms
These thin condoms are made out of sheep tissue. They are very durable, strong, and don't have any latex or plastic smell. Lambskin condoms are quite expensive, but they are very effective in preventing pregnancy. However, they break more often than latex ones and have large natural pores that may allow some STIs to pass through.
Cy says:
Also, lambskin condoms do smell quite funky — not going to lie.
---
Conclusion: let's wrap it up!
Sex can be awesome, but you need to use proper protection for it to be safe. Condoms are the most common type of barrier. To recap, only buy condoms that fit your penis measurements precisely. Otherwise, they can break or slip off during sex, leading to STIs or unwanted pregnancy.
Moreover, remember to choose a suitable condom material. If you are allergic to latex, go for products made of polyisoprene, polyurethane, or lambskin. Whichever condoms you buy, make sure to check that they have been thoroughly tested. And don't forget the lube. Have fun!
---
That's a sponsored link. If you're buying toys, make sure to filter by material to make sure you only get body-safe stuff!