3 reasons why I want more body piercings in 2019
New year's resolutions should be fun! The more high-spirited you are about them, the more likely you are to get them done. Fortunately, the process of modifying one's appearance can be just as fun as showing off the results afterward, and piercings are no exception.
1

Setting aside a time and place for relaxation

Some people love regularly scheduling the time to go to the spa or to get their nails done. For others, getting a tattoo or piercing is an equivalent. It's a way of saying "yes" to yourself that's more extensive and less ephemeral than putting on your favorite lipstick.

There's nothing wrong with partaking in these rituals solely because you like the physical results. However, body mods can go beyond "just" surface-level expression.

For whatever amount of time you're in the tattoo parlor, you've set aside time solely for yourself to:
take a break from life
ignore social media notifications on your phone
leave your worries at the door
For me, self-care practices feel especially powerful when there's a physical place dedicated to them. It's like the difference between studying while curled up in my bed and mentally switching gears to go to the library. My mind is literally and figuratively in a different place.
When I'm in a tattoo parlor or a nail salon, my surroundings have none of the physical cues associated with work, chores, study, or any of the other "shoulds" in my life
2

Trying out different styles and expressing what matters to you

The choices you make in your clothes, hair, shoes, and so on all say something about you. Body mods are an extension of that, giving you even more options for showing off your aesthetics and adorning your temple.

Just like scrolling through Instagram videos of manicures or finding the perfect vegan leather jacket can be relaxing, so can trying on jewelry to suit different moods. (Or finding a signature style and sticking with it!)

Maybe you're super femme and wanna feel pretty in pink with titanium and purple Swarovski CZ in your navel. Or perhaps you'd instead get a bold industrial to show off your love of tentacles. Maybe you're an avid fan of the rose gold trend, or just wanna to keep it simple and elegant with a simple yellow gold septum ring.

And, of course, there's plenty of room for fun with conventional earlobe piercings, like rose gold with pink pearl, or pentagram earrings.

Myself, I grew up resenting the idea that, as someone assigned female at birth, I was "supposed to" wear jewelry. Especially when I grew up with very traditional parents who had a narrow scope of what was "acceptable".

Exploring the endless combinations of:
body parts that could be pierced
materials to wear
different colored gems
…and so many other factors inspired me to buy jewelry for myself and myself only. Most of all, it got me to cultivate my taste in what I love looking at, whether it's a dainty daith piercing or four flashy navel piercings arranged at 90 degrees to each other.

3

Reaffirming to yourself that your body is your own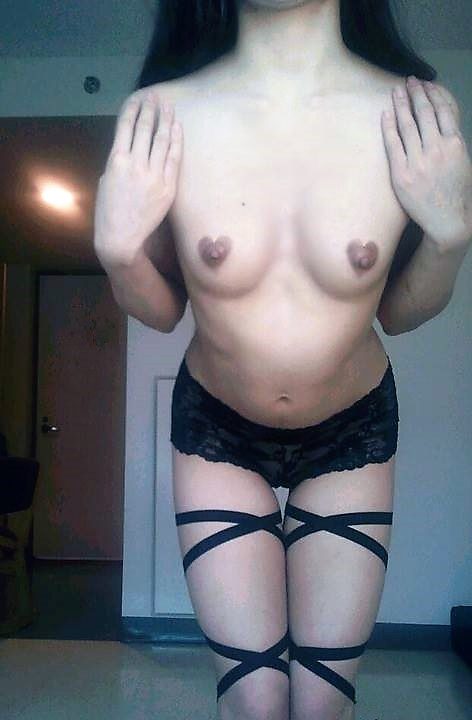 It all comes down to exercising your rights and taking control of your body in a lasting way. If you're of age (which you should be if you're reading my blog) in the U.S., you can legally get a piercing. Once you have one, it's your own. And there's practically nothing other people can do to take that away from you. Likewise for tattoos.
There's that still that sense of satisfaction, even if the body modification is in a place where few people can see it. Examples that come to mind are a navel or Christina/pubic mound piercing or a pair of heart-shaped areola tattoos. I'd feel especially satisfied getting an intimate piercing, knowing that I'm the one person who will see it the most often.
Because, fuck yeah, my body is my ultimate home. I can't control everything in my life, but I can control how I adorn the physical form I occupy. Body piercings are a constant, tangible reminder to focus more on the things I can control and less on the things I can't.
I know that tattoos and piercings are not everyone's cup of tea. But for many (including myself), they're far beyond skin-deep. They're self-care, self-expression, and self-assurance neatly converging at one needlepoint.
---
This post was sponsored by Urban Body Jewelry.