How do sex bloggers file and pay taxes?
My life isn't all orgasms and rainbows; there's much unglamorous admin work behind the scenes.
If you want to kill a boner, just mention paying taxes. Unfortunately, tax returns are part of the business of sex blogging in the United States.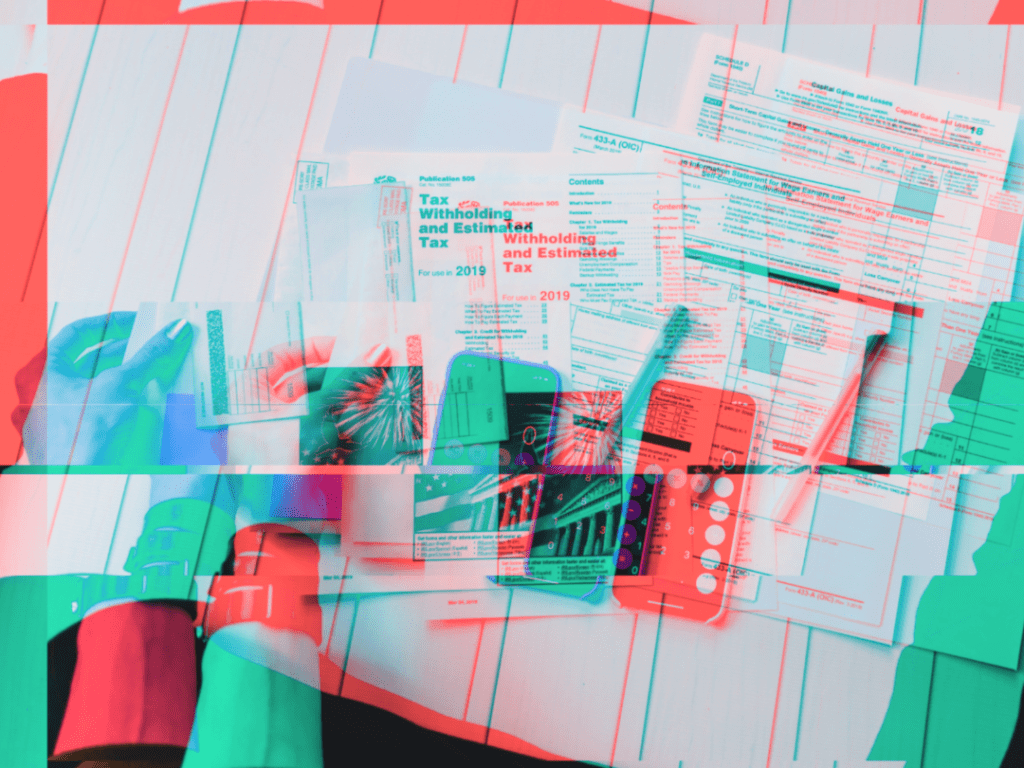 ---
At what point does a sex blogger have to pay taxes on their earnings?
If a sex blogger (or practically any small business owner) earns more than $400 from their hustle, they have to include self-employment earnings on their tax returns.
There are other filing requirements listed in the Form 1040 and 1040-SR instructions, but the main thing to know is that, above the $400 mark, you have to pay self-employment taxes and income taxes.
That first applied to me in 2018, when I started taking my blog seriously as a business. I've filed tax returns every year for my sex blog ever since.
---
How do sex bloggers and freelance writers pay their taxes?
Here's a summary of how I file taxes as a blogger and freelancer in the United States. Of course, I'm no tax expert. Furthermore, what I do might not apply to your exact situation.
Enter your expected earnings in a 1040-ES form.

This part can be done digitally in tax software, too!

Estimate your quarterly tax payment amount based on the above.
Make your quarterly payments in April, June, September, and January
Gather documents (e.g., 1099-NEC and 1099-MISC) from your affiliates, sponsors, and platforms.
Calculate your earnings from other sources that didn't send you the above forms.
File a tax return by the deadline.
Get a refund if you overpaid or pay more if you underpaid.
Celebrate! You did it!
Not everyone finds it fun, but here's what "having to" pay taxes means to me: I have the privilege of earning money from writing about pleasure.
Yes, being a creator has its ups and downs. Yet, we can all agree that doing what you love and gaining the freedom to live the way you want is a perk!
---
What business write-offs can a sex blogger claim as tax deductions?
Now onto the fun stuff: as a sex writer and freelancer, you've probably invested quite a bit in your business and branding. I'll separate this section into two subtopics:
Business write-offs I have claimed before
Business write-offs I hypothetically could claim (but just haven't yet)
If you're a sex toy reviewer or smutlancer, see if these business expenses apply to you! Remember that writing off a business expense doesn't mean you get the thing for free. It just means that you don't get taxed on that portion.
Tools and services I have written off for my sex writing business
Web hosting and storage – Perks of self-hosting your blog and using WordPress.org software include:
I use Dreampress by Dreamhost. Your needs as a creator may vary, though. You can get shared server plans cheaply, but that also means getting the performance and speed you pay for.
Studio rent – While I can do most work tasks from home, I also rent a room at a friend's house for storage space (300+ sex toys is a lot!) and to do elaborate photoshoots.
My computer setup – I need a computer to blog. And having a touch screen for photo editing and illustration helps.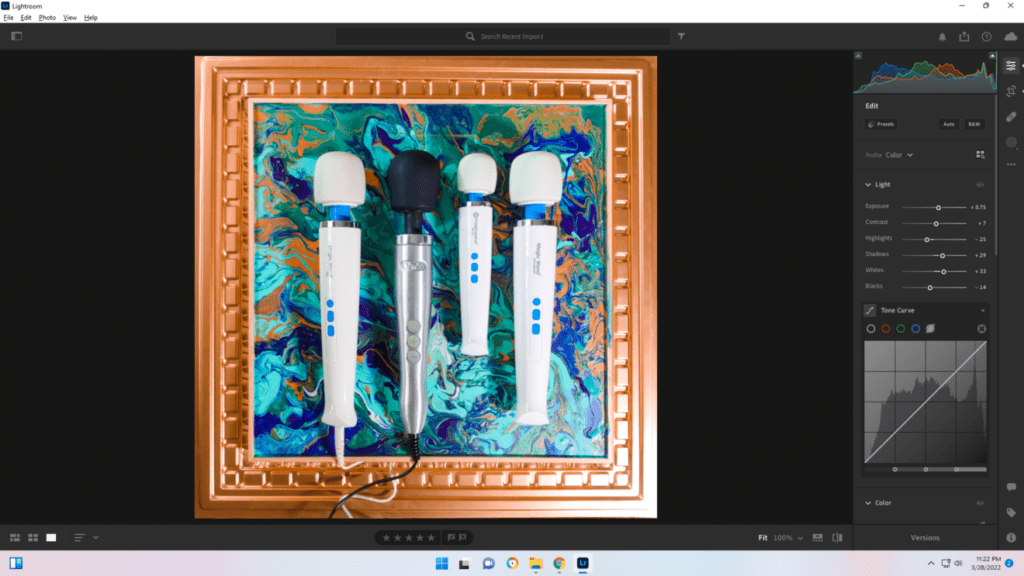 My camera – I like using a large sensor compact camera for even crisper image quality than my phone camera. I also find it way more convenient to edit photos in a batch.
Additional photography equipment – Background stands? Shutter remote control? LED panel lamps? Tripods? Include all of that in your business write-offs!
Photo editing software – Adobe Lightroom is a chef's kiss emoji for photo organization and editing. Need to edit out the dust and lint caught on silicone? Lightroom's gotchu. VSCO filters are great on my phone. And I occasionally used Photoshop for hardcore enhancements and creative projects.
Canva graphic design webware – It's cheaper and simpler than Adobe Indesign. I deeply respect the latter, but I don't need all the frills right now.
Zoom Pro – allows you to record Zoom meetings to the cloud.
Potential business write-offs that I haven't reported — yet
Gasoline costs going to and from my studio. Also, utilities for the space.
Manicures – One of my friends euphemized my job when talking to his mom: "She's a hand model." Well, my hands are often in the pictures holding my sex toys!
An automated, warming lube dispenser – Yeah, that's a thing. I have yet to justify the cost to myself, though.
The best VR porn. Or like, any premium porn at all.
Office supplies. My planner.
Business lunches.
Photoshoot-specific (or work-specific) clothes, makeup, and props – If getting an inflatable pool for sex toy photos doesn't sound like fun, you're wrong.
---
Heads up! This post was sponsored. Opinions expressed were my own.