Tantus Steam Hunk Super Soft review: steampunk textured dildo
"Am I going to enjoy using it as much as I enjoy looking at it?" is a recurring theme in my reviews. It was a source of procrastination with testing the impeccably artistic Tantus Steam Hunk, but rest assured: I wasn't disappointed. As with all the best dildos, every orgasmic clench keeps me coming and coming more.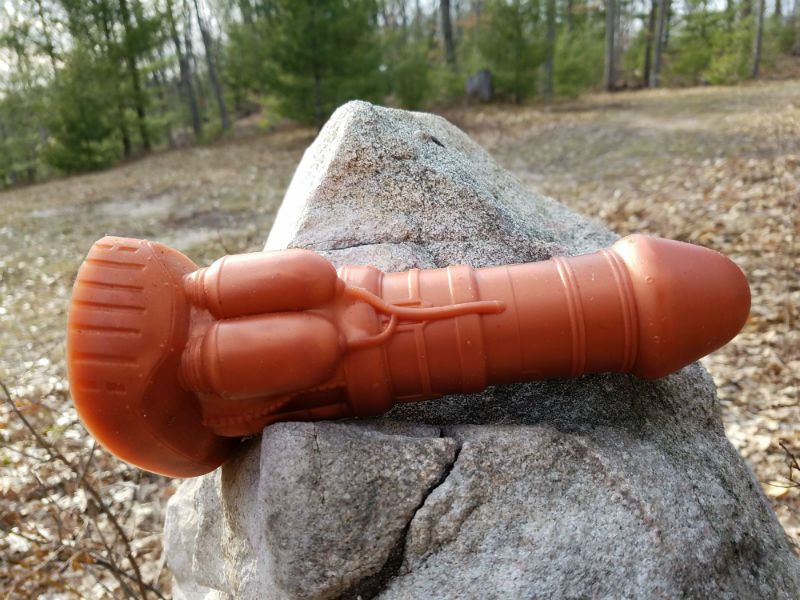 Steam Hunk's steampunk aesthetic
A student in a class I modeled for summed up steampunk's aesthetic as retro-futuristic. Her exact words were oh-so-articulately, "it's like the future, but from the past." Think of how people from the early 20th century imagined the future to be, if steam remained the main source of power. Gears, hydraulic tubes, pipe threading, rivets, layered sheet metal: an openly mechanical appearance where the components' form explicates their function in the overall gizmo.
Tantus's Steam Hunk is a sexy sculpture that incorporates this retro-futurism. Not least, it comes in a shimmery copper (or gunmetal black) that really brings out the mock metal textures… including the simulated hydraulic chamber testes, which add to the abstracted phallic look. Since the Steam Hunk resulted from Tantus's collaboration with SheVibe (known for their artwork), I wouldn't expect anything less.
Exaggerated mushroom head and flexible shaft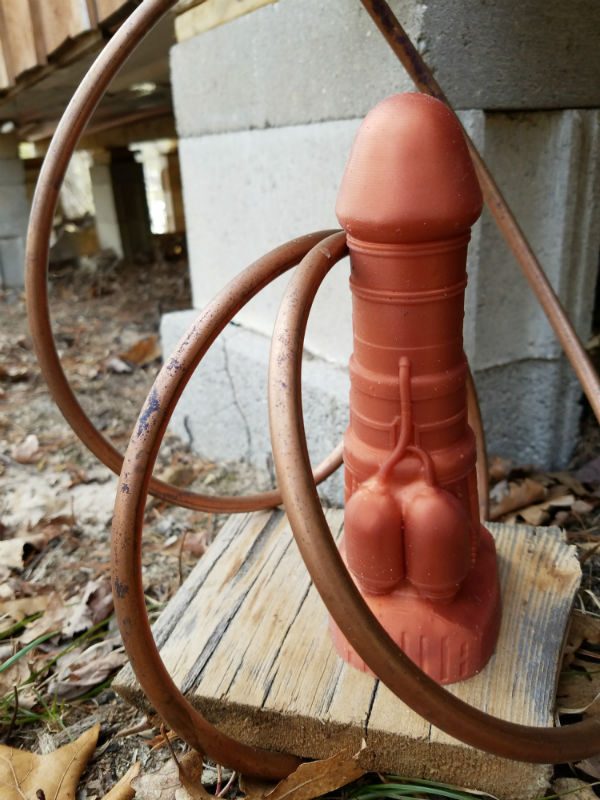 The Steam Hunk's tip has a defined coronal ridge to clench around; its tapered width protrudes to 2″ and, just under the head, recedes down to 1.7″. Cast in Tantus's Super Soft silicone, it has squish to it. Think of a somewhere between the firmness of a stale gummy bear and that of a stack of mousepads.
For most users, it's a sigh of relief that it isn't as rigid as the original Tantus toys. The texture is more forgiving as a result, rather than being pretty but feeling like vaginal rugburn. I can also insert just a bit while bending the shaft enough to grind my clit on the textures to warm up.
On the flip side, the flexibility makes the Steam Hunk less effective as a G-spot dildo for me. Yeah, I can get the head to latch just past my pubic bone, and I can clench to get some G-spot stimulation, but not enough to get me off on its own. Not even with the bulging coronal ridge (which is a little less pronounced than the Avant D4's). It's satisfactory for people who want something squishy to jiggle in place, but that's not me.
The A-spot orgasms feel fucking good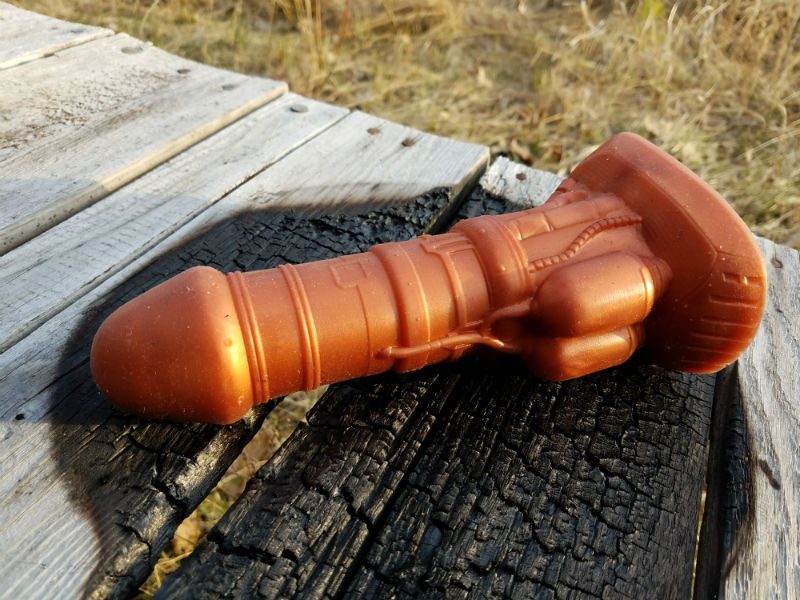 The magic happens when I push the toy in a deeper and the ridge is a little below my cervix, pressing against my A-spot. As always with deep penetration, I use short thrusts. My orgasms' build-up is a little slow, but that gives my front wall time to savor the fine surface textures on the shaft, whether I want a little or a lot.
I find that when I aim the tip forward, toward my A-spot, the texture doesn't feel as harsh. The shaft is flexible enough that I can bend so that the base directed away from the shallowest, most sensitive part of my front wall.
When I come, my vagina's clenching pushes the Steam Hunk out, giving me a sudden jolt as the ridges slide at just the right time. The girth, texture, clenching, and resistance synergize, alternating between my vagina pushing out and my hand pushing in. The harder I come and clench, the more synchronous stimulation I get. I totally melt into my bed, as I should.
Cost vs. aesthetic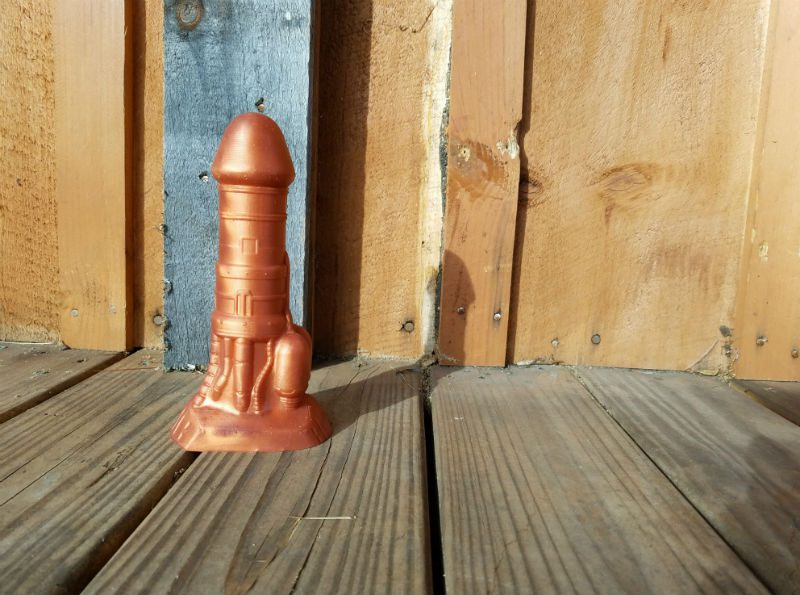 Really loving a sex toy is often more holistic than purely the physical sensation. A unique color palette. A Swarovski crystal on the base. If it pleases the user aesthetically, that plays a role in turning them on, as any fantasy toy collector knows.
The Steam Hunk falls into the fantasy niche, but also, is a big dildo at 8.25 inches long and 2 inches wide. Only 5.75″ of length is designed for insertion. The other 2.5″ is way wider, in part to keep a low center of gravity for better balance, but mostly, it's there for aesthetic reasons. Making such a hefty toy demands a lot of material, and for Tantus, a lot of top-tier, body-safe, medical-grade material, to boot. Medical-grade silicone isn't cheap— the cost adds up.
That's nothing weird. It makes sense that it's expensive because of all the decorative elements, but I really wanted to emphasize that. I'd be down for having a more affordable version of this toy, with the surface textures and all, but without the big base.
Recommendations
If you think the Steam Hunk is up your alley, I might also recommend…
1

A Tantus Capsule Super Soft to sample the steamy, retro-futuristic texture

You know, the kind of texture that your walls can't ignore. The kind that you'll probably need a dedicated soft-bristled toothbrush to really clean.

This plug is available in two sizes: one 1.4″ wide and 1.7″ wide.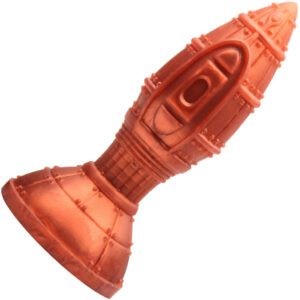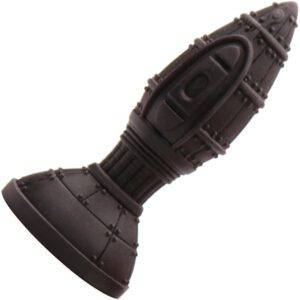 2

A Blush Novelties Avant D3 / D4 (firm) or Real Nude Suko (dual-density) for the girthy, defined head

You can read my review of the Avant D4 here.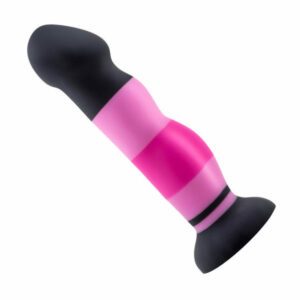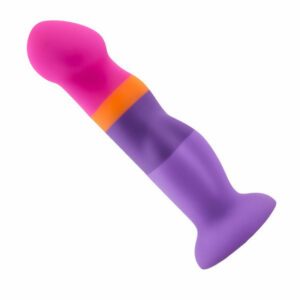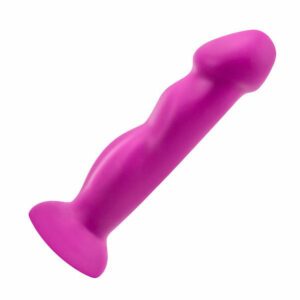 3

A Split Peaches Rivetor for something girthy and mechanical-looking
…but I don't think anything else is really comparable. Among Tantus's selection, the Steam Hunk stands out as an adventurous endeavor for the designers.
Where to get the Tantus Steam Hunk Super Soft
Thank you, Tantus, for sending me this toy in exchange for my honest review! You can get the Steam Hunk Super Soft from Tantus. They often have flash sales for 25-50% off, so keep your eyes peeled for a good deal. If you can't wait, SheVibe and PeepShow Toys also stock the Steam Hunk.
If you found my review helpful and would like to see more, one way to support me is by clearing your cookies, clicking on my links to online shops, and buying sex toys. This brings me commission at no extra cost to you. You can also donate to Super Smash Cache via Ko-Fi.