Review: Nomi Tang Pocket Wand mini-vibe with attachments
Why do people reel upon hearing, "hot dog wrapped in a cinnamon bun" but drool at "cinnamon sugar corn dog"?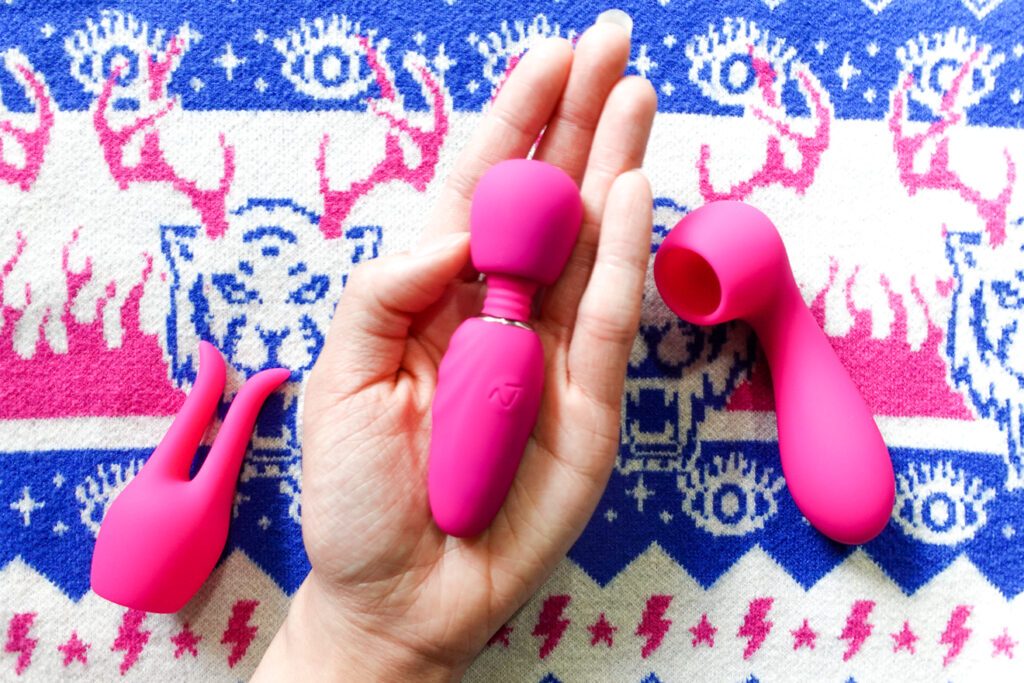 Words matter; I appreciate a round of silly (but not pedantic) semantics. That brings me to why I hesitate to call the Nomi Tang Pocket Wand a wand.
At 3.7" long and 1.1" wide, it's (to me) a bullet with a thin neck. Its size puts it among the likes of the FemmeFunn Ultra Bullet and VeDO BAM. You can't put the Nomi Tang Pocket Wand in a bullet cavity, but its size is decidedly for focused stimulation.
As such, I don't find "micro-wand" to be a useful category. A tiny wand massager sure is a cute novelty, though.
---
---
The Nomi Tang Pocket Wand features one button, a flexible neck, and a stout handle. It's encapsulated in silky silicone, with just the daintiest metallic accent ring.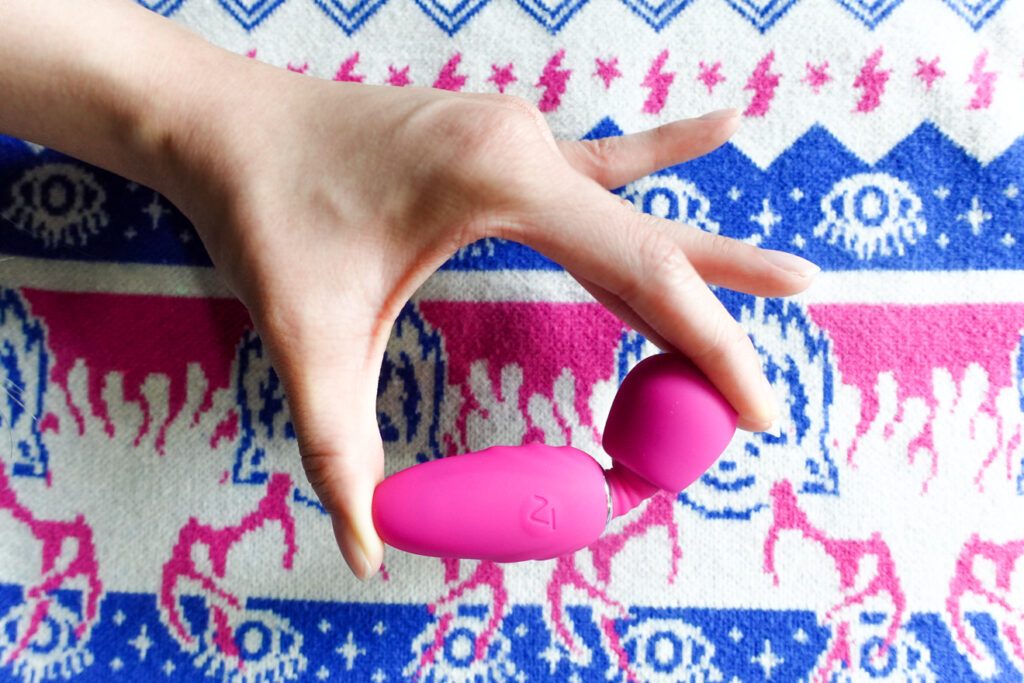 Take the Pocket Wand with you in the shower for discreet play, if you wish; this tiny "wand" massager is splashproof.
Long-pressing the control turns the vibrations on and off, while quick presses cycle through the 7 settings. There are 3 steady speeds and 4 patterns. Of the rhythms, I find that only 2 of them stay at a high enough power for long enough to be useful.
---
What the Nomi Tang Pocket Wand comes with
The Nomi Tang Pocket Wand rests in a sturdy, discreet box, with a logo reading "NT." Aside from the wand mini-vibrator itself, you also get:
Two silicone attachments
Pin-style USB charging cord (yes, you will have to stab the toy)
Storage pouch
The instruction manual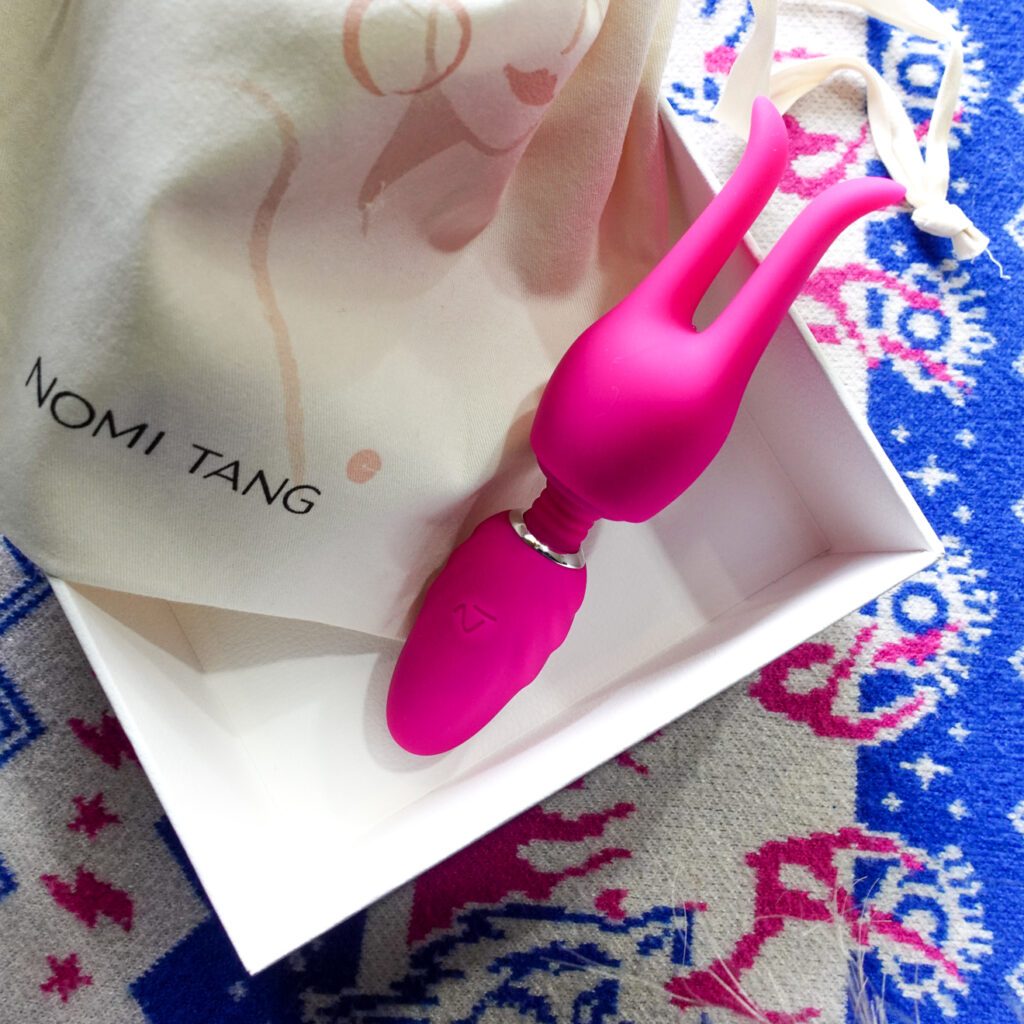 One of the wand caps features two fluttery "ears," while the other is a dainty insertable. It measures about 2.5" long by 1.1" wide. Have some lube prepared to pop the tops onto the tiny "wand" massager's head — it's a tight fit.
---
My experience with the Nomi Tang Pocket Wand
This mini-wand glorified bullet is respectably rumbly for the size. It makes a splash when dipped in water and spins while turned on in my hand.
While it's no wand — and I don't expect it to be one — the Nomi Tang Pocket Wand measures up to plenty of vibrators in the insertable G-spotter size class.
It's also strong enough that the fluttering attachment can make me come. Then again, your threshold may vary. At the least, it feels deliciously zingy on one's nipples.
I find the insertable attachment useless since there's not much of a defined head to push against my G-spot. You do you, though. If you like small dildos and dilators, you might like this tiny "wand" massager.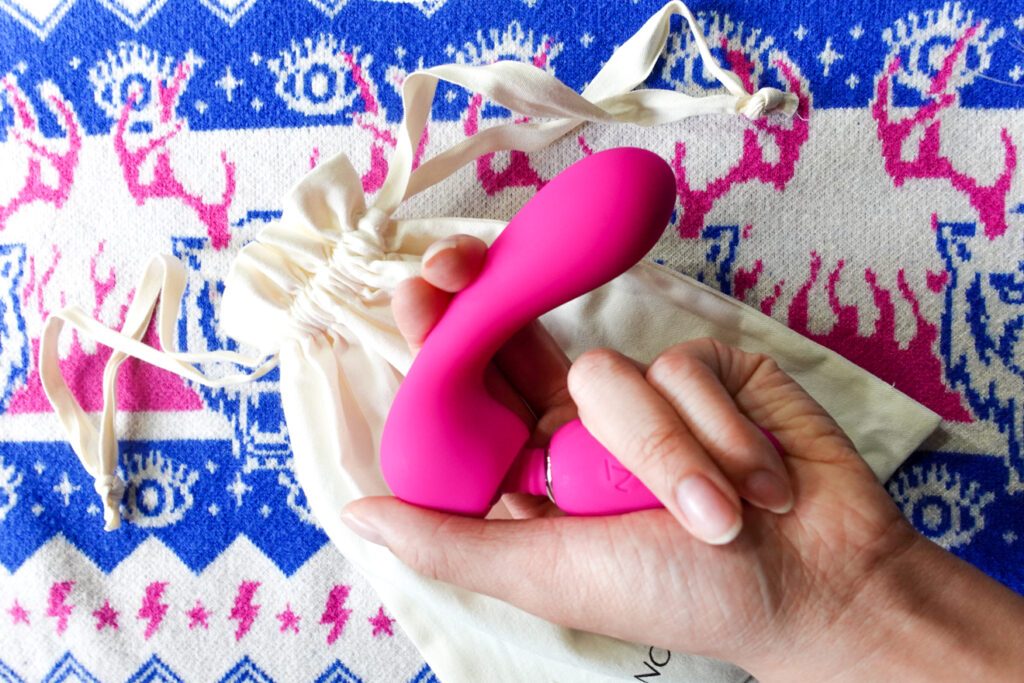 ---
My verdict on the Nomi Tang Pocket Wand
Setting aside the Nomi Tang Pocket Wand's shape, it (to me) is a bitty bullet that packs a punch. And I appreciate the addition of the dual-pronged attachment. Between that and the splashing vibrations for $39.90, it's hard to find much to complain about.
Get the Nomi Tang Pocket Wand. Discreetly take this tiny "wand" massager with you when traveling — or place it in plain sight in a doll's hands and call it a karaoke mic.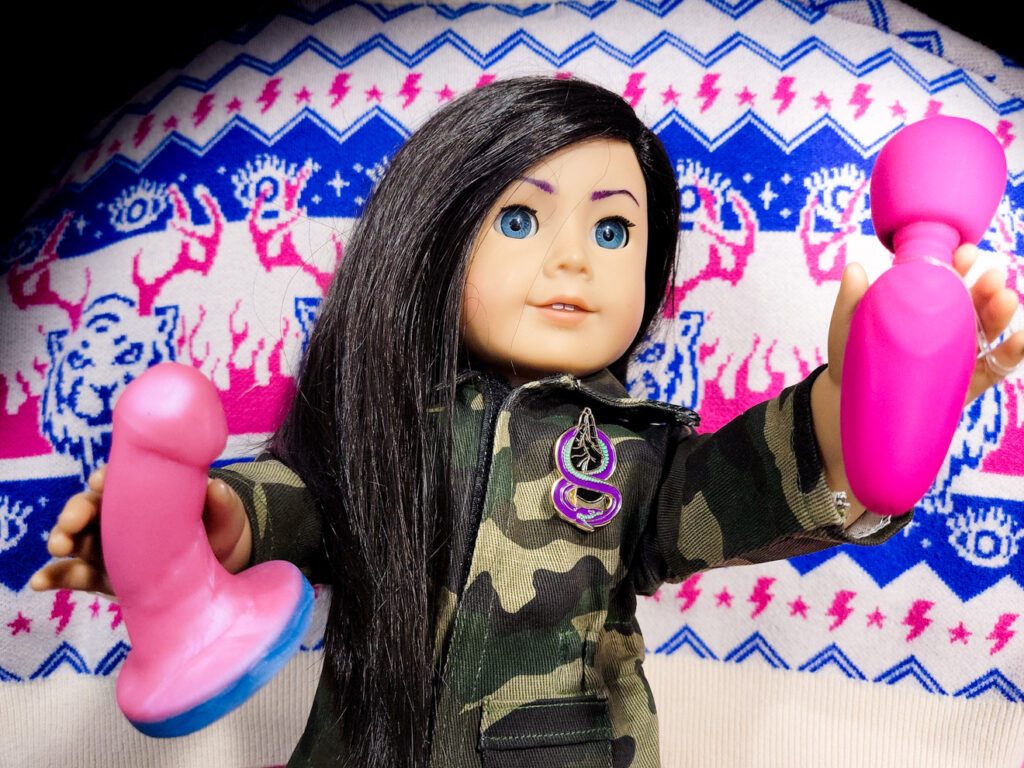 ---
This post was sponsored. Opinions expressed are my own.