Review: Bombex Butterfly and Desire air pulse vibrators
I got excited when I first heard of the Bombex Butterfly vibrator. "Is it named after the silkmoth genus Bombyx?!"
Unfortunately, Bombex's affiliate representative didn't comment on that part of my correspondence, but my biology degree was excited to be dusted off for a few seconds.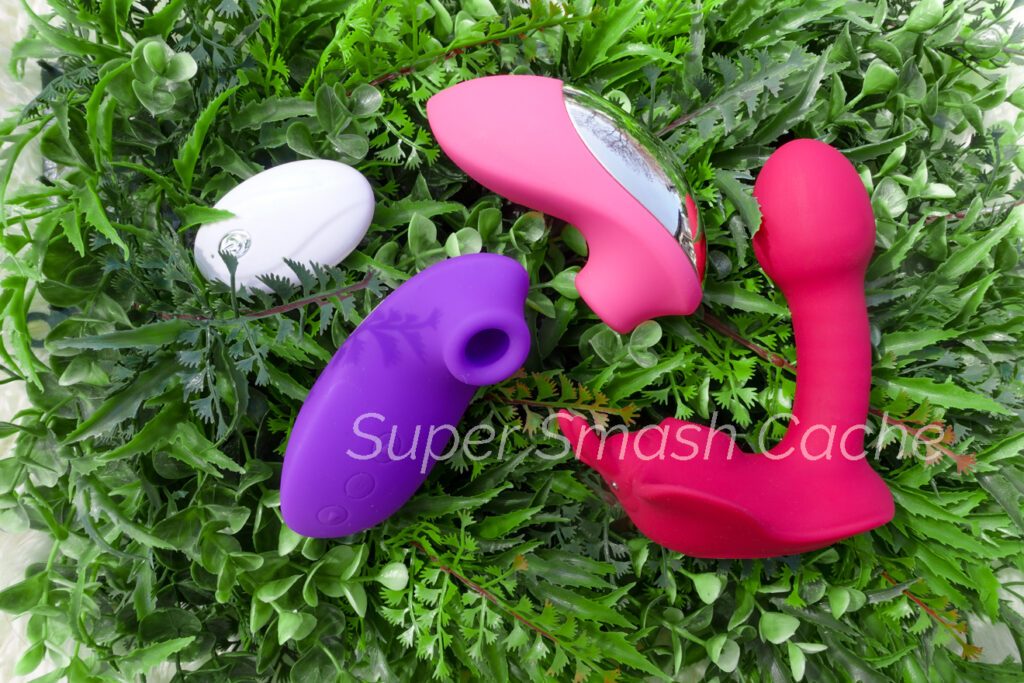 Bombex is a woman-owned spicy toy shop featuring bold and bright artwork. Upon first impression, their website's aesthetics live up to the name of being THE BOMB.
But what about the toys? Bombex sponsored this post and sent me their Butterfly dual stimulator and Desire air pulse massager. The results were about what I expected — no more and no less.
---
Bombex Butterfly remote control vibrator and air pulse stimulator
The Bombex Butterfly features bells and whistles galore at a reasonable price. As of the last time I checked Bombex, $59.99 can get you:
Clitoral air pulses
Decent strength internal vibrations
Ten settings (3 steady, 7 patterns) controlled by 1 button
Remote control play option
Magnetic USB charging
A waterproof silicone body
In other words, it's a dual stimulator, simultaneously serving the external clitoris with pressure waves and the internal bits via penetration.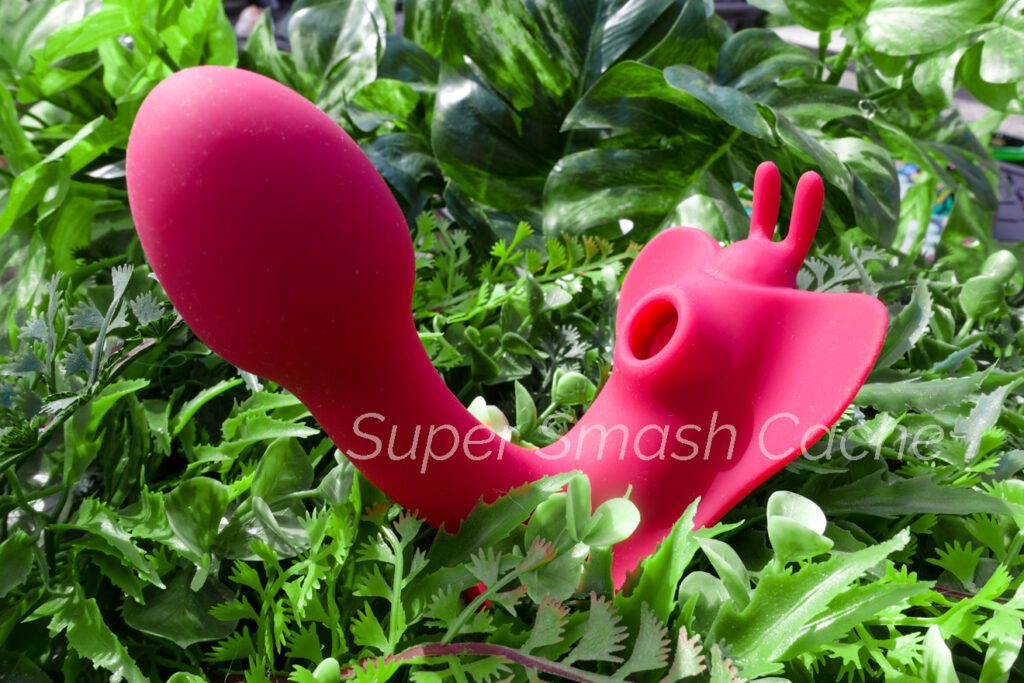 Here are the measurements on the Bombex Butterfly:
3.7" insertable length
1" between clitoral air pulse nozzle and insertable portion
1.2" maximum insertable diameter
Flexible 0.8" wide neck
1.2 x 1.2 x 1.2 cm opening
The contrast between the Bombex Butterfly's head and neck makes it decently G-spotty when thrust as a standalone insertable. Purely shape-wise, though, it's definitely on the petite and mild end.
How does the Bombex Butterfly feel in use?
When you turn on the Bombex Butterfly, its air pulses feel like a fairy raspberry-ing against your clit. I'd give the top speed on the external motor a 6 out of 14. (Why 14? Because the Womanizer Premium 2, my gold standard of pressure wave massagers, has 14 settings.)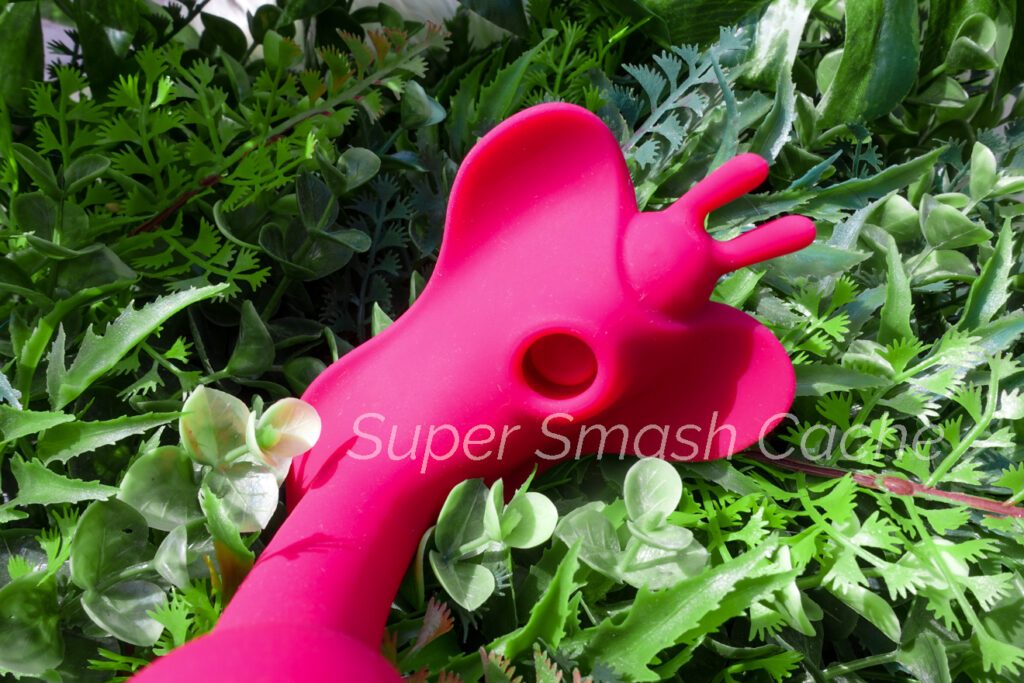 The internal vibrations are what I'd call "zingy" — not quite rumbly in quality, but powerful enough that I have no complaints about the price. So far, so good; each component of the Bombex Butterfly works fine for me.
Its nozzle won't fit everyone, though. At 1.2 cm wide by 1.2 cm deep, users with bigger clits will want a suction massager with a roomier opening.
Dual stimulators won't fit every body
That segues nicely into my next point: anatomical alignment with rabbit vibrators is finicky AF. Bodies vary widely, so something that fits mine beautifully might not match yours, and vice versa. Certain features make rabbit vibe more suitable for a broader range of users:
A wide range of settings
A flexible neck or shaft
The option to use the internal section separately
And the Bombex Butterfly does okay in the regards mentioned above.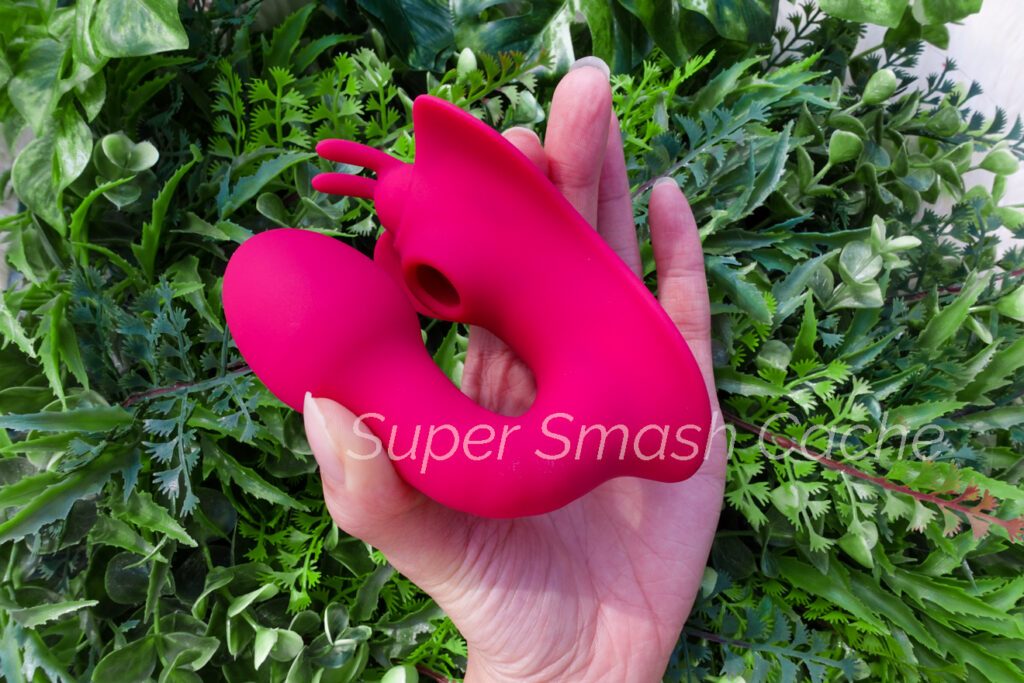 It also fits my 1" long clit-vag gap nicely. However, the insertable portion's bulb placement does nothing for me. My G-spot is far shallower, and my A-spot is far deeper; the Bombex Butterfly's inner motor vibrates against No Man's Land for me.
Final thoughts on the Bombex Butterfly vibrator
Again, it's okay as a thrustable, and the motors get the job done. But there's no way that the Bombex Butterfly would do much for me internally and externally at the same time. And that risk is inherent in any insertable vibrator. (Yes, even the Snail Vibe and We-Vibe Nova 2.)
Due to the Bombex Butterfly's 3.75" insertable length, you might enjoy it more than me if:
Your cervix or A-spot is on the shallower side

Or, alternatively, you'd rather avoid those zones entirely

Your G-spot is relatively deep
You want slender insertable vibes
But that's not me. Thank you, next.
Bombex Desire air pulse clitoral massager
I'm primarily a fan of keeping clit toys and insertables separate. That way, anatomical alignment isn't as much of an issue. So how does the Bombex Desire measure up as an external massager?
The Bombex Desire has three main things going for it:
The curvature nestles nicely into my palm
It's a bit rumblier than the Butterfly's external motor

I give the top speed a 7.5 out of 14

"Up" and "down" buttons to cycle through the settings!
That last point is a biiiig deal, considering air pulse stimulation can seem quite all-or-nothing. With a conventional vibrator, you can decrease pressure. With a pressure wave massager, breaking the seal means ceasing stimulation entirely.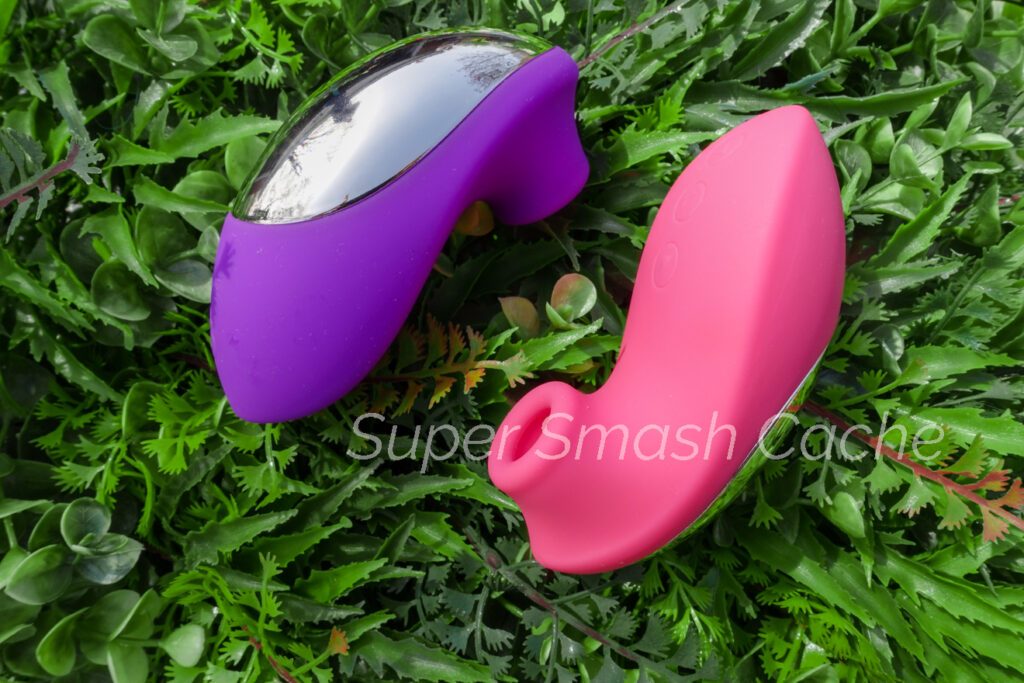 A "decrease" button is waaaay more efficient at turning the speed back down — in a peak-friendly way. And the Bombex Desire is powerful enough that you likely will make use of that function.
Overall, I have nothing negative to say about the Bombex Desire. Its controls are great, and its settings are par for the price. You probably had a glowing first impression of clitoral suction toys if the Bombex Desire was your first.
Where to next?