Boobs vs. Butts & Bisexual Lighting
"In the end, boobs are nothing more than fake asses. And if I had to choose between the original and the imitation, of course I would choose the original."

— Kangoku Gakuen / Prison School Ch. 68
So much of perceived beauty and a "great body" is luck — both in terms of your actual features and being born into a culture that appreciates them.
You could be considered "perfect" by one decade's standards and less desirable the next. Or at least, that's how media trends seem to turn around, faster than you can say "Kate Moss."
Maybe I'm lucky that Gens Y & Z are more ass and leg men than boob men.
Or maybe, with experience, I became more aware that my lack of boobage and body fat literally never translated to a lack of options for me.
Some people strongly prefer big boobs, some strongly prefer small boobs (even if they aren't as obnoxiously vocal), and most don't really care all that much because they're captivated by other body parts.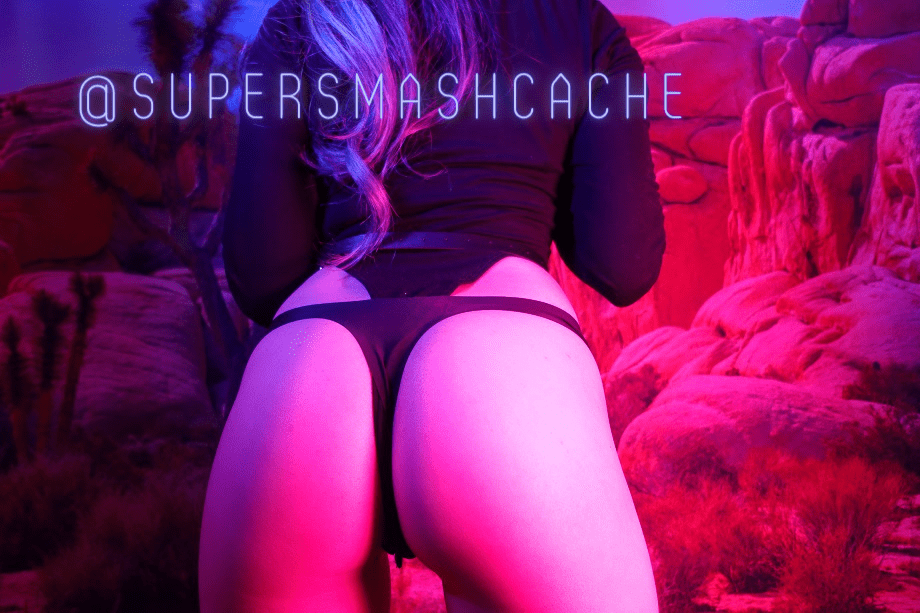 It doesn't mean that I never get in my head about my chest. After all, you can easily capture a face selfie with cleavage in the shot, but butts aren't quite like that. And that's kind of a (hah) bummer when you're an NSFW content creator.
But I'm not going to operate as if my worth revolved around two sacks of fat on my chest.
Regardless of what features and body parts people focus on or what lifestyle changes I've experienced, my body's worth does not change. It simply just is. It stayed with me when Rihanna called her fluctuating body a "pleasure" to have and said that she simply dressed however best fit her figure at the time.
Well, I actually have had the pleasure of a fluctuating body type […] I really pay attention every day when I go into the closet about what's working for my body that morning.
To me, sex is an experience where the focus is how I (the subject) feel — not a performance focused on how I (as the object) look. If the latter is what you want, look elsewhere. I'm here to have fun — not to be a docile decoration.
---
FYI
Yes, I'll be posting pictures of myself on my blog more often, as some are too racy for Instagram for my comfort. I'm not trying to get my account taken down. 🙂