Giveaway: We-Vibe Nova 2, Lush Iris, LuzArte Jollet, Hop Cottontail, Triple Motor Stimulator, & sticker pack!
Down the rabbit hole, we go!
What better way to celebrate the release of the new We-Vibe Nova 2 rabbit vibe than WITH A GIVEAWAY? And not just with the Nova as a prize.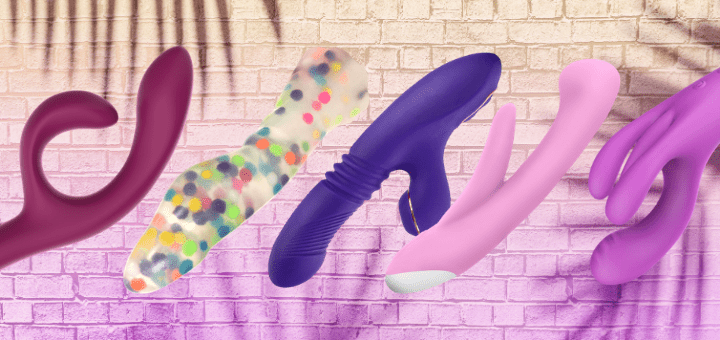 I HAD TO BE EXTRA with a LuzArte Jollet dildo, THREE other rabbit vibrators, and a goodie bag filled with lube and stickers.
It's my way of saying "Thank you" — both to the faithful familiars and the newcomers. I'm here for you, through the stages of your sexploration journey.
---
Rules for entering this vibrator giveaway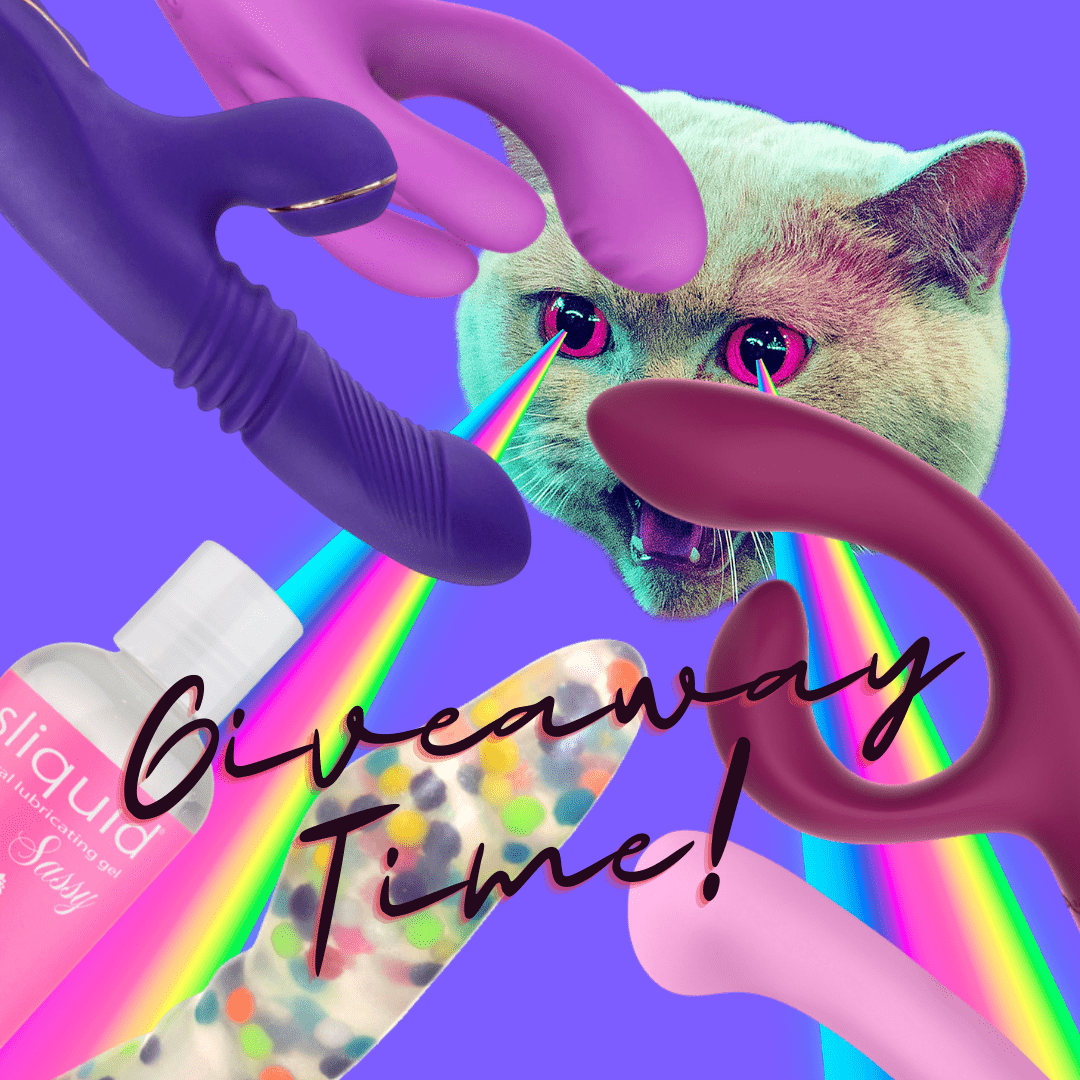 This giveaway starts on September 8th at 10:00 AM Eastern time and ends on September 30th, 2020 at midnight.
USA only. I don't want stuff getting stuck at customs because of COVID.
18+ only (duh). I'm not doing anything illegal.
Each winner has 48 hours to claim their prize — after that, I'll pick someone else.
---
On to the six prizes!
[If you've already read about prizes, click here to skip to the entry widget.]
---
1

We-Vibe Nova 2
Perhaps the best G-spot vibrator in existence?!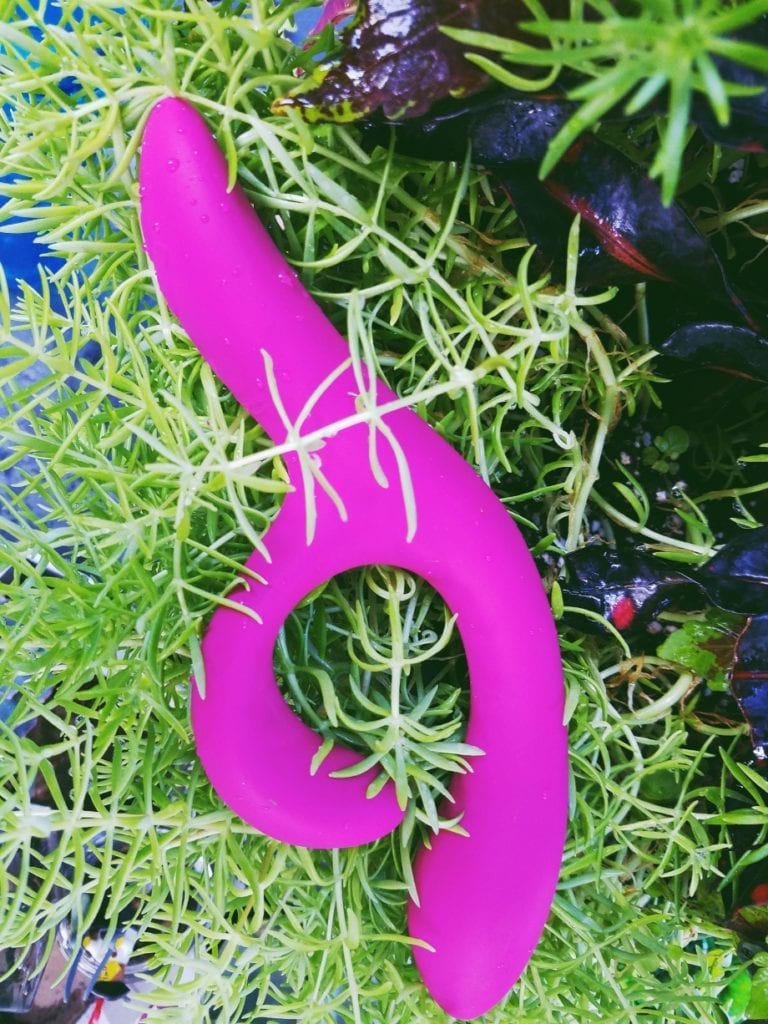 I'd recommend this thing to most people looking for a rabbit vibrator.
The We-Vibe Nova flexes with you as you thrust, meaning constant clitoral contact. Most rabbit vibrators can't offer that.
Moreover, the Nova rumbles and purrs like no other dual stimulator. It has the same deep vibration quality as the We-Vibe Tango but coated in squishy and silky-smooth silicone.
If you've already experienced the Tango or Nova, you're probably drooling already. If you haven't, a giveaway is a great chance to try out one of the ultimate luxury vibrators.
Read more of my thoughts on the We-Vibe rabbits
Shop the We-Vibe Nova 2
---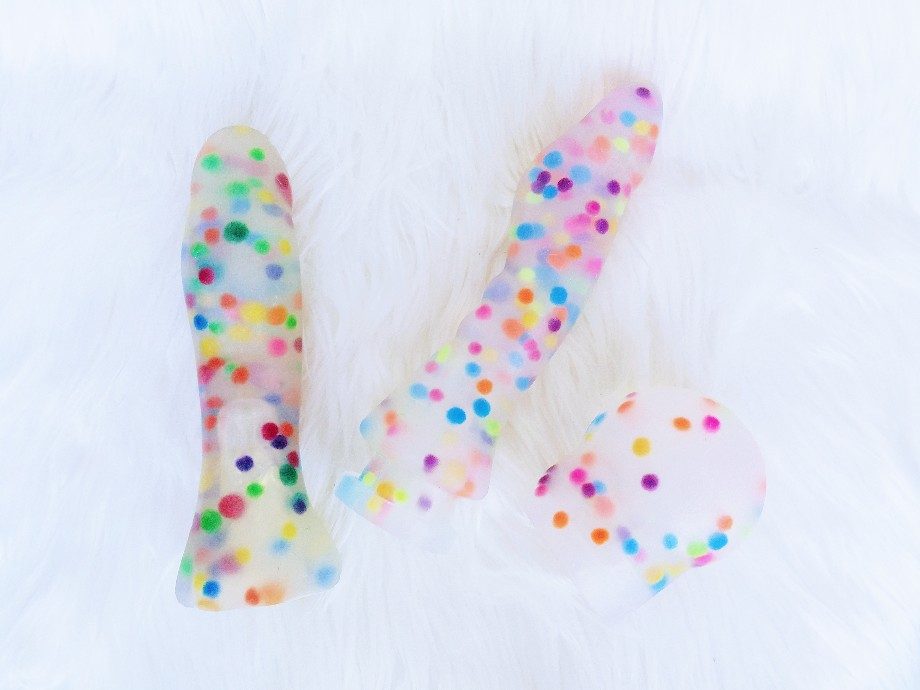 2

LuzArte Jollet dildo
Pure polka-dot perfection for your posterior fornix, cervix, and G-spot
You can't miss LuzArte's signature dildo designs in my photos!
I recently reviewed the Jollet Magic Wand attachment, so I'll let my past self tell you about it:
[There's a good] reason:

The Jollet is often sold out at Spectrum Boutique.
Every part of my vagina adores it, including my cervix.
Note: The Jollet I'm giving away here is polka-dot and has the original base (without the attachment cap).
Can't wait for the giveaway to end? Take 30% off your entire LuzArte Products [dot] com order with coupon code SUPERSMASHCACHE
---
3

Blush Novelties Lush Iris
gyrating dual stimulator with clitoral air pulse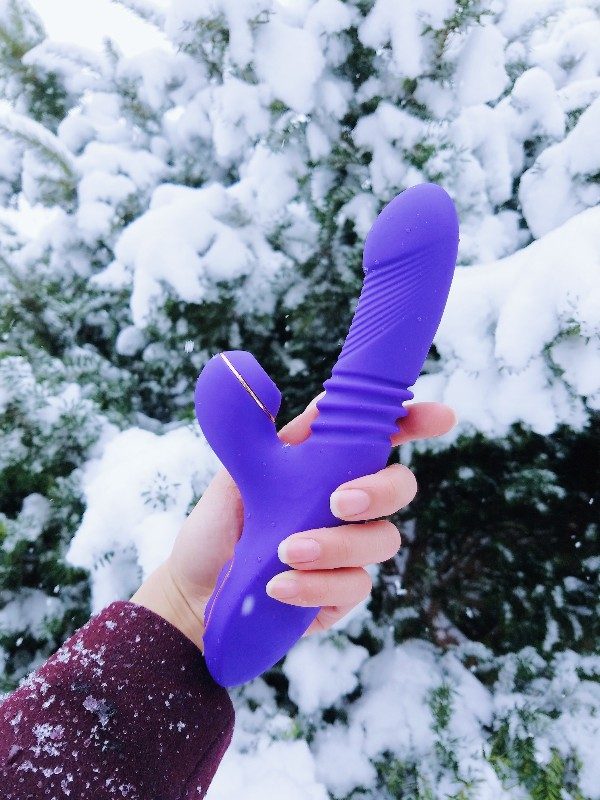 The Lush Iris rabbit isn't quite a vibrator. It's more of a thruster, with a 4.5″ insertable portion that swivels inside of you like fingers bending.
I usually prefer longer toys. Yet, the Blush Lush Iris's firm build and precise motions are enough to stimulate my cervix and A-spot.
Meanwhile, its outer portion rapidly pulses air back-and-forth, delivering pleasure without direct clitoral contact.
Bear in mind that the Lush Iris is rigid and, therefore, highly anatomy-specific. If the distance between your clitoris and vagina is about an inch long, this rabbit might be right for you!
Read my Lush Iris review or shop now.
---
4

Blush Novelties Hop Cottontail
G-Spot rabbit vibrator with pinpoint clit stimulator tip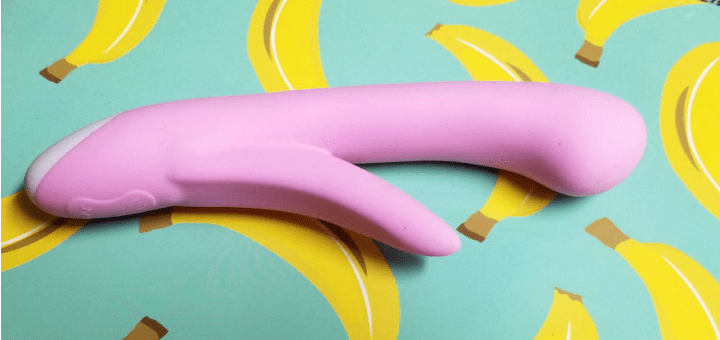 Given my qualms with LELO as a company, I love suggesting more affordable alternatives for my readers.
The LELO Gigi 2 is elegant but underpowered as fuck — try the stronger Blush Novelties Hop Cottontail. It vibrates and gyrates and has a more versatile flat tip for the G-spot.
Buzzy? A little. If you need some subtlety to your vibrations, you won't like the Hop Cottontail. But if you want power and a luxe-adjacent feel on a budget, Blush can give you that, for way less than LELO. And they don't treat their buyers like shit.
Read my full Blush Hop Cottontail G-spot vibrator review or shop now.
---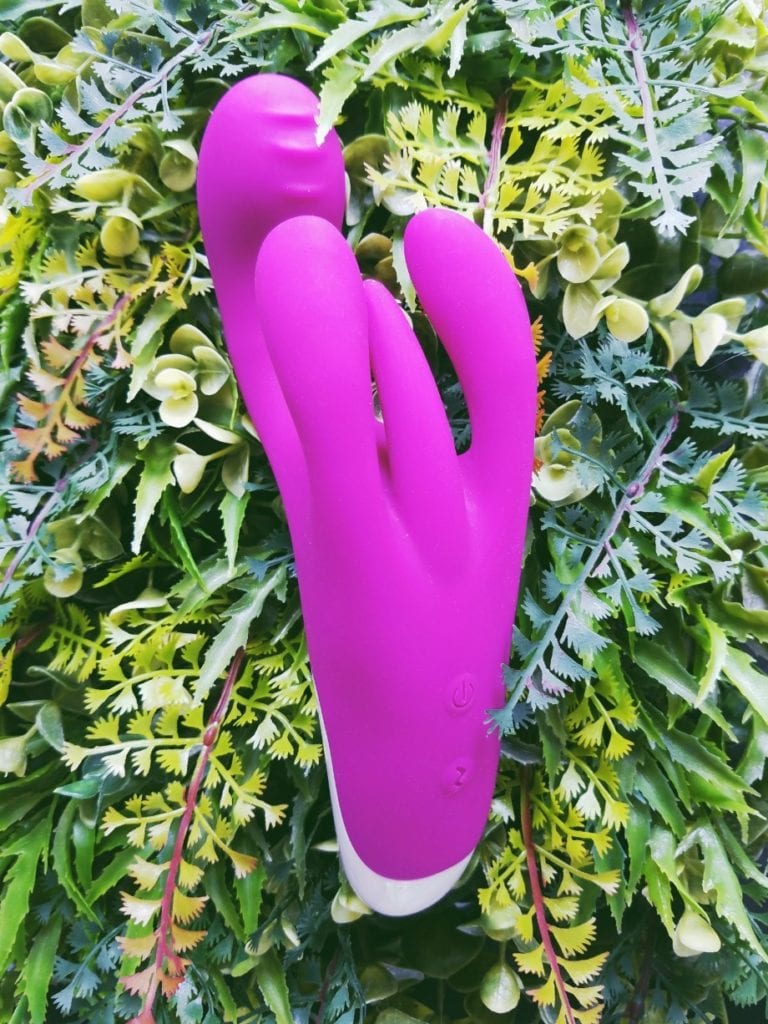 5

BestVibe 3-Motor G-Spot Stimulator
Squidward with erection triple-motor rabbit vibrator
I reviewed the BestVibe 3-motor G-spot vibrator a little over a month ago, and the shop sent me an extra! Whoops. Lucky you!
As a whole unit, this quadruple stimulator is gimmicky. The external prongs are just kind of… there. They're too floppy to do much. Its insertable G-spotter, however, is highly effective!
If you don't mind the rugged texture against your front wall, you'll probably appreciate the steep curve and moderately firm pressure. Or keep it around for shock value; it's pretty goofy-looking.
---
6

Sex-positive Queerantine Cutie goodie bag
Just for fun: Sliquid Sassy lube, Fun Factory x Savage Muse bandanna, and STICKERS!
(Click on the images to zoom in.)
Are these bandannas and stickers cute, or are they cute?
They were initially part of Fun Factory's Pride 2020 celebration, but they got here a little late. If you genuinely believe that Pride never stops, that's no matter to you, though.
This prize pack comes with the following:
---
Enter my sex-positive giveaway now!
If you're on a mobile device, it may be faster to go directly to the gleam.io giveaway widget.
May the odds ever be in your favor.